Holiday Gift Guide for Frequent Flyers
This seasons, give the jet-setter in your life a gift that will make life up in the air better! We have rounded up the best gifts for frequent flyers as a part of our annual Holiday Gift Guide!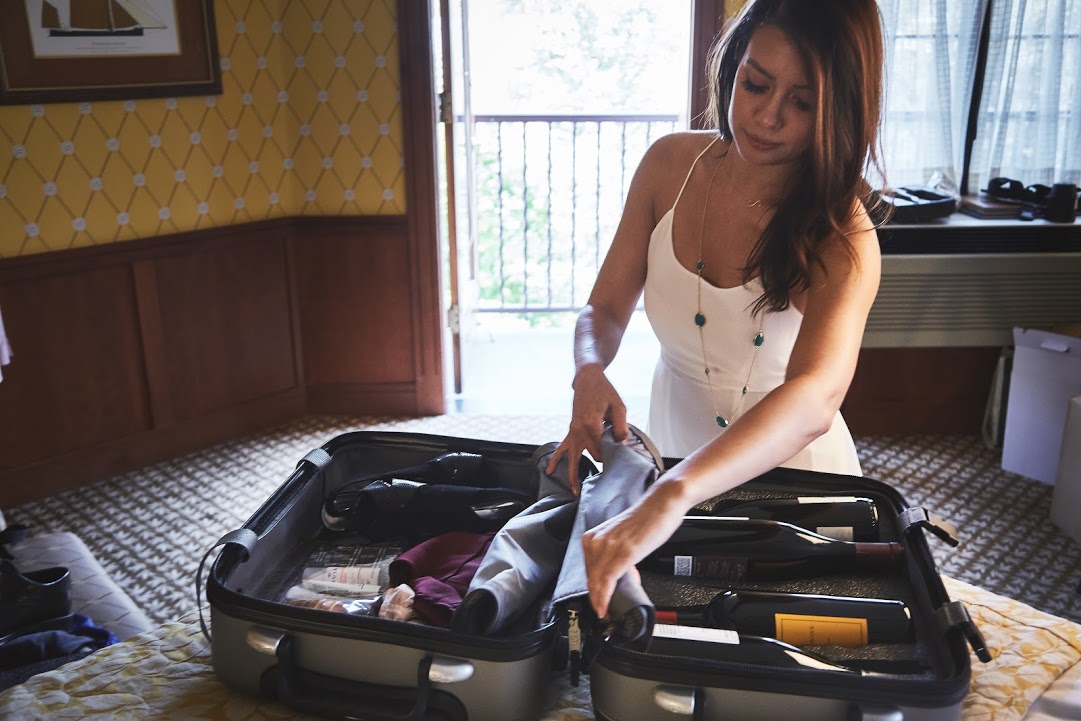 VinGardeValise Wine Suitcase
This is the ultimate gift for a traveling wine enthusiast. The VinGardeValise suitcase will transport up to 12 bottles of wine, safely and securely to your destination. The suitcase can also be used for normal packing activities and even allows you to pack essentials on one side and wine on the other. Starting at $209, FlyWithWine.com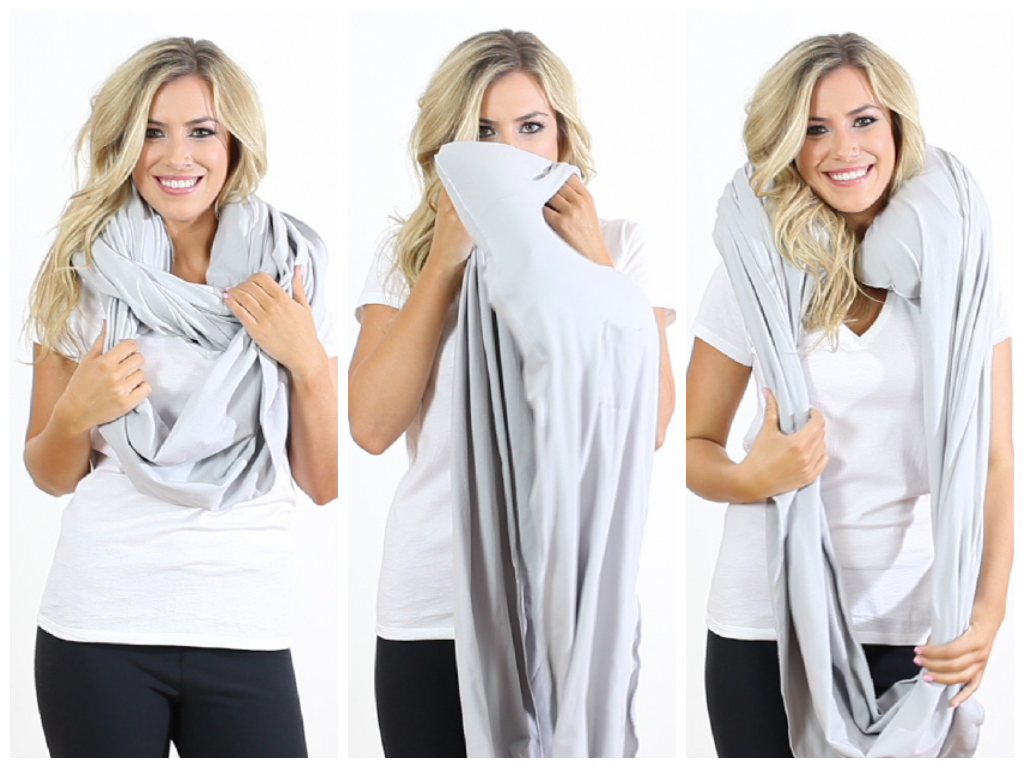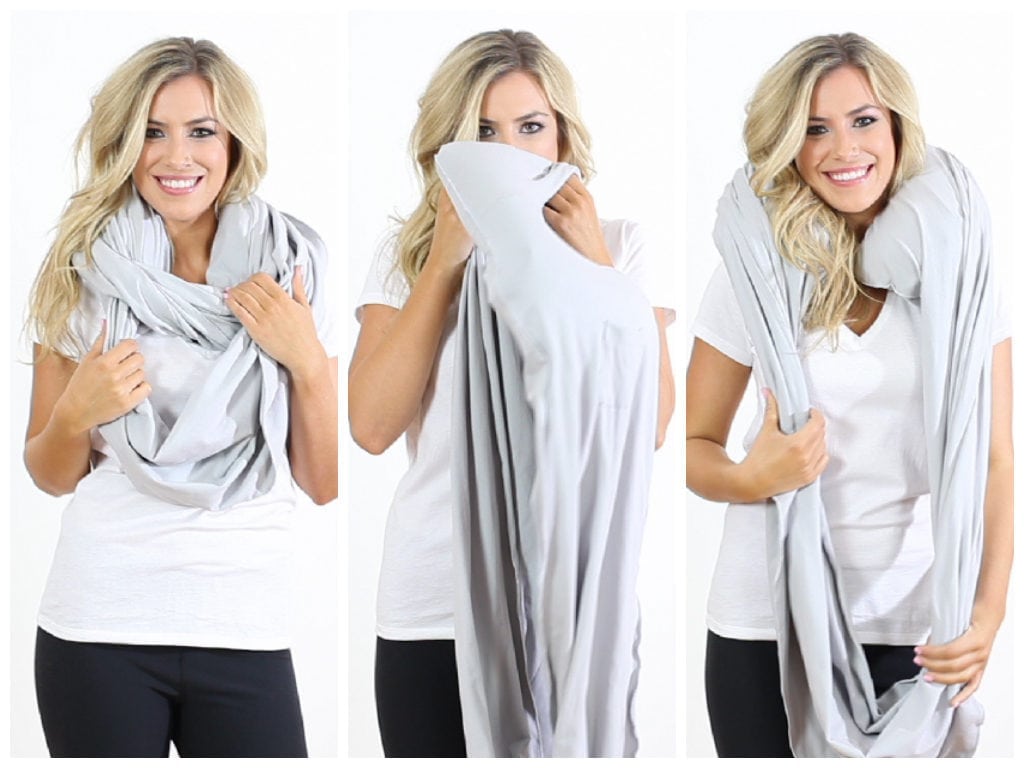 The Sleeper Scarf
The Sleeper Scarf is the first ever infinity scarf with a built-in, inflatable neck pillow. Easily transport your neck pillow inside a fashionable scarf. Travel hands-free, look fashionable and get plenty of rest on your next trip! Available in five colors. $49, SleeperScarf.com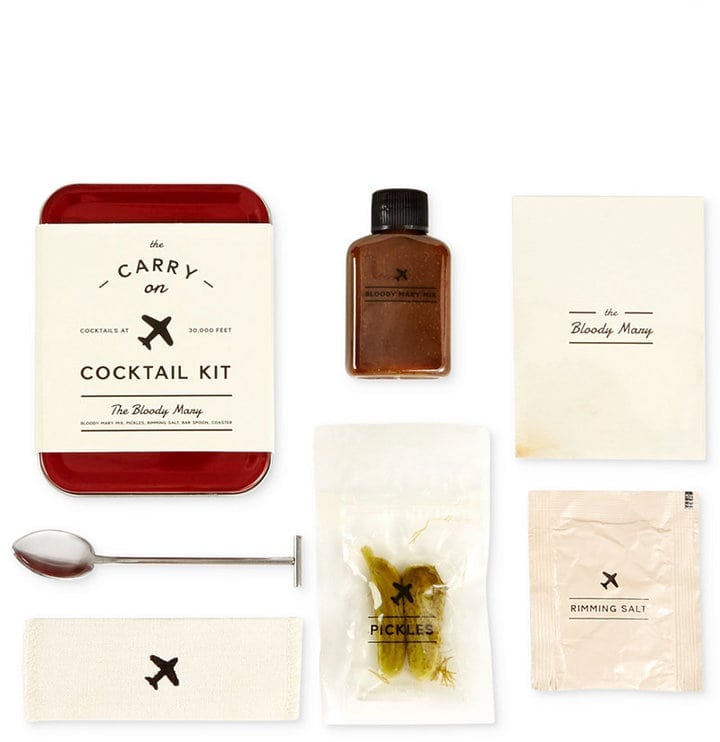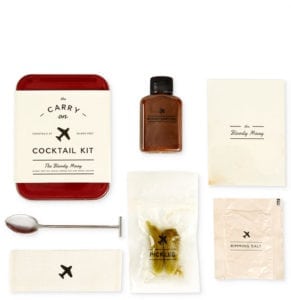 Bloody Mary Carry On Cocktail Kit
The Carryon Cocktails Kits are a great gift for travelers that appreciate a good drink. The Bloody Mary Cocktail Kit is a new addition this year. The kit includes bloody mary mix, rimming salt, and pickles! $24, NastyGal.com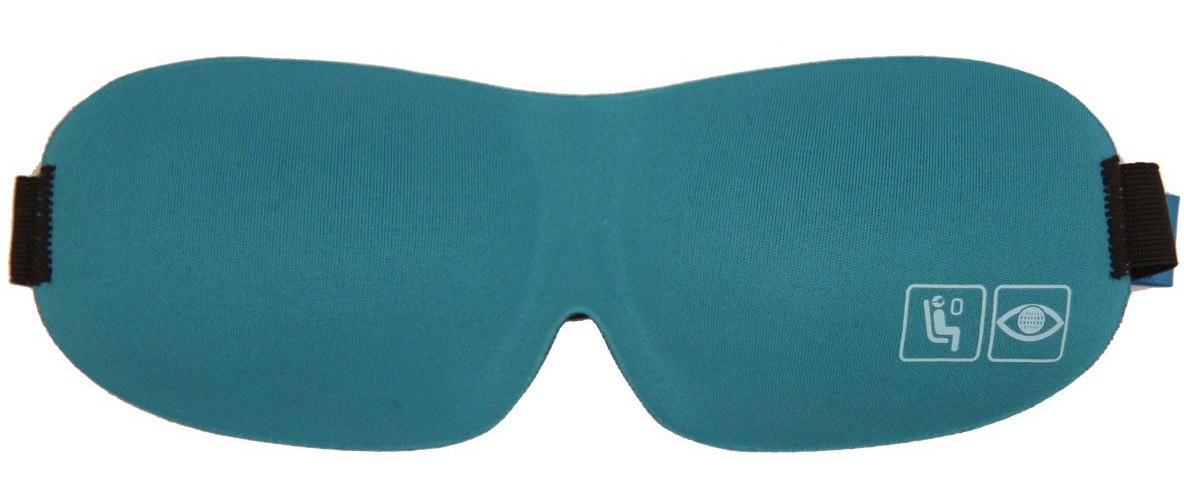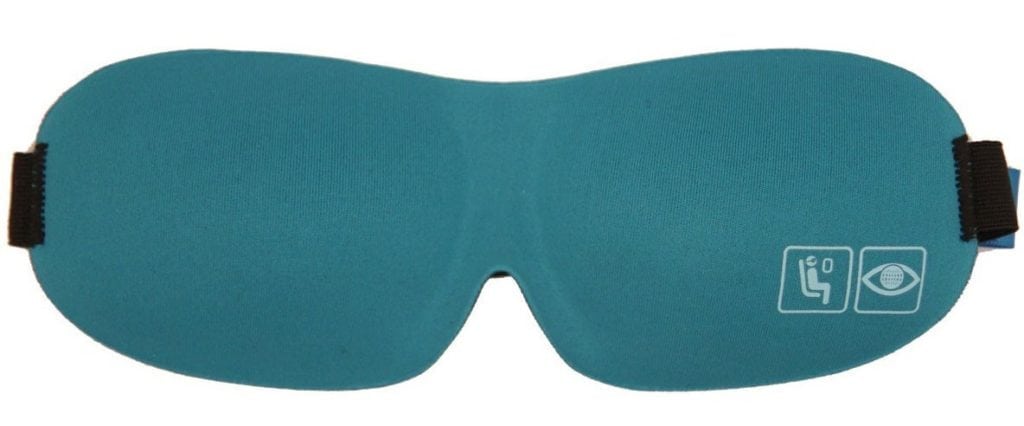 In-Flight Molded Eye Mask
The Flight 001 exclusive Molded Eye Mask. Soft and lightweight, padded mask blocks out light and has a raised shape that avoids touching the eye area. This allows for pressure-free, smudge-free comfort, and uninterrupted rapid eye movement. Features a comfortable wide elastic strap with a velcro closure. $18, Amazon.com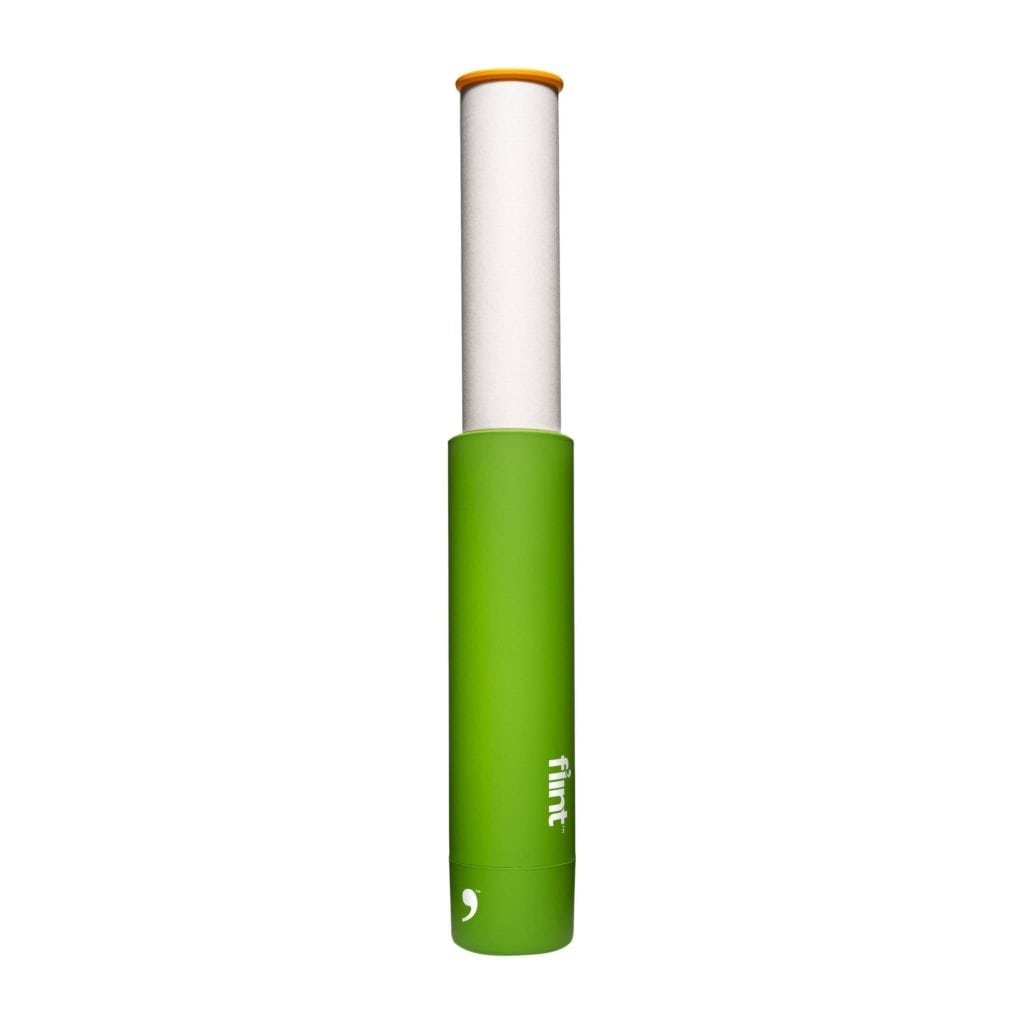 Flint Retractable Lint Roller
Flint is an essential for business travelers. The lint roller is retractable, refillable and fashionable. The paper stays clean and can be reused & never sticks to things it shouldn't. When you are done with one, you just pull off the refill (one step) and then pop on the next one (two step). $7, Target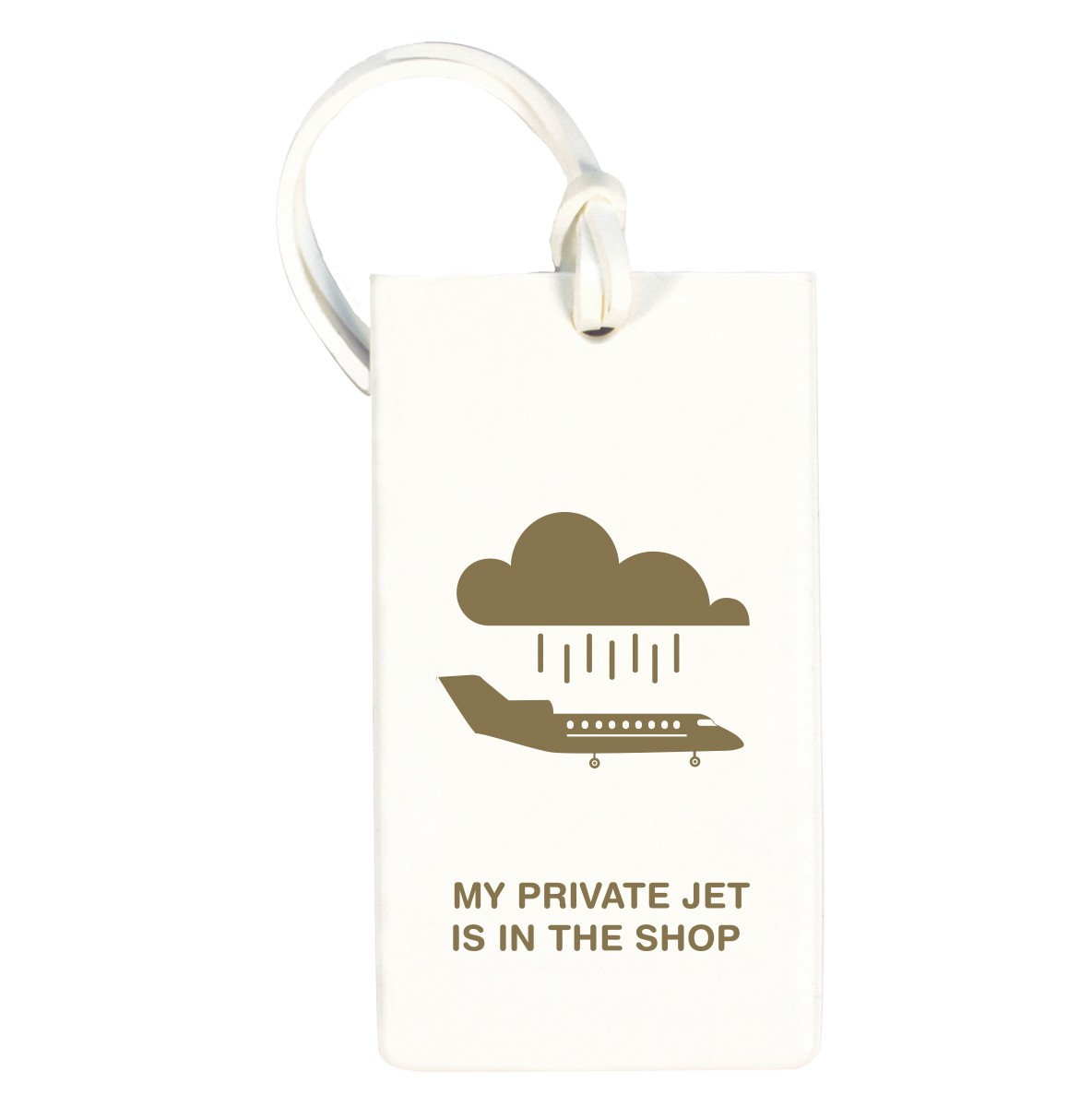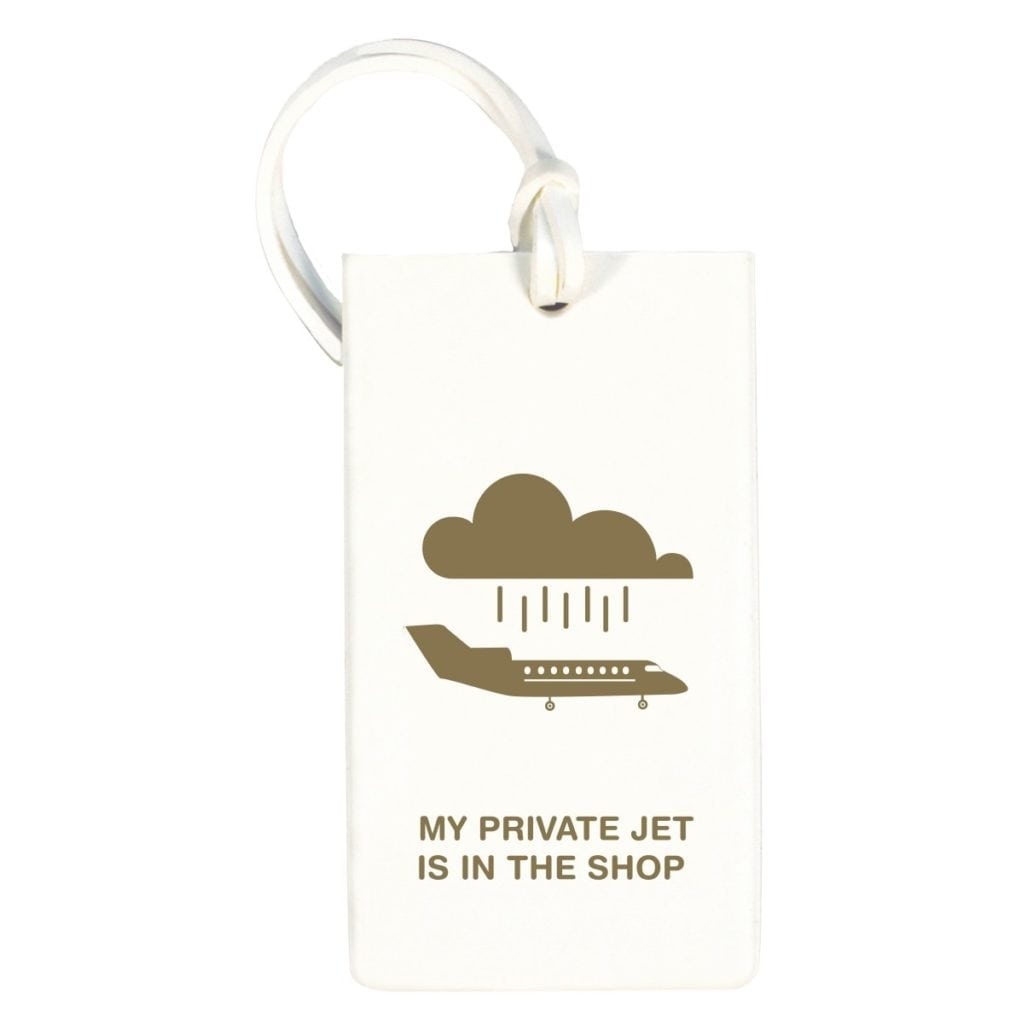 Private Jet Rubber Luggage Tag
The Flight 001 Rubber Luggage Tag has a stand out design and a wittiness that helps identify your bag at baggage claim. Tag hides an information card (included) inside. $7, Nordstrom.com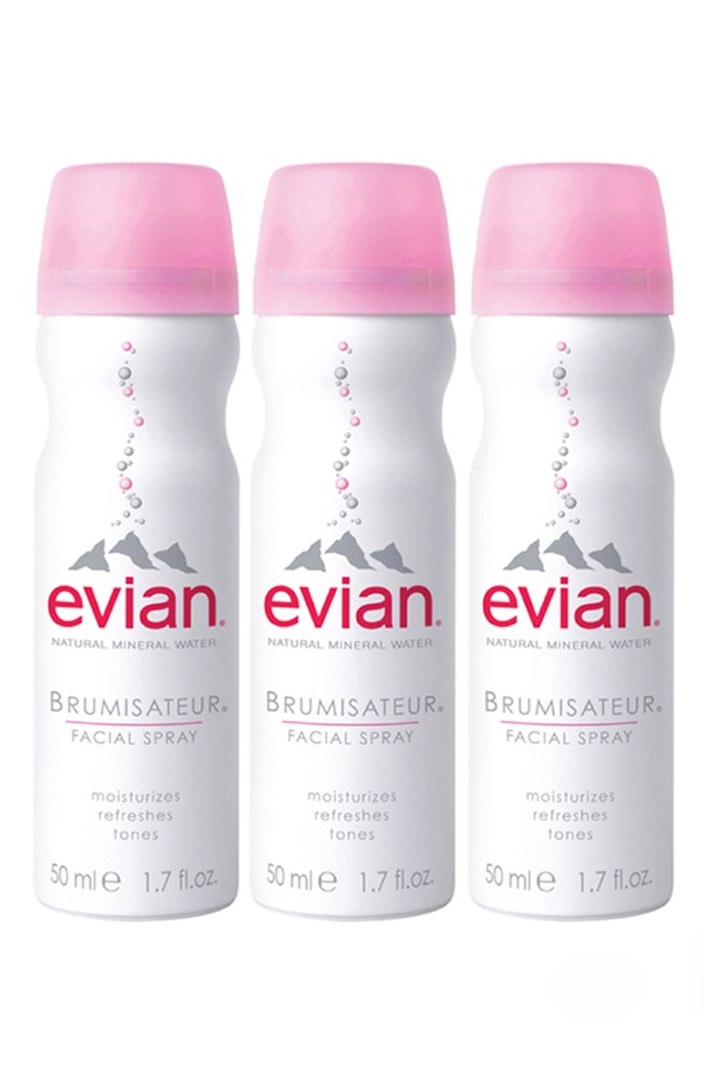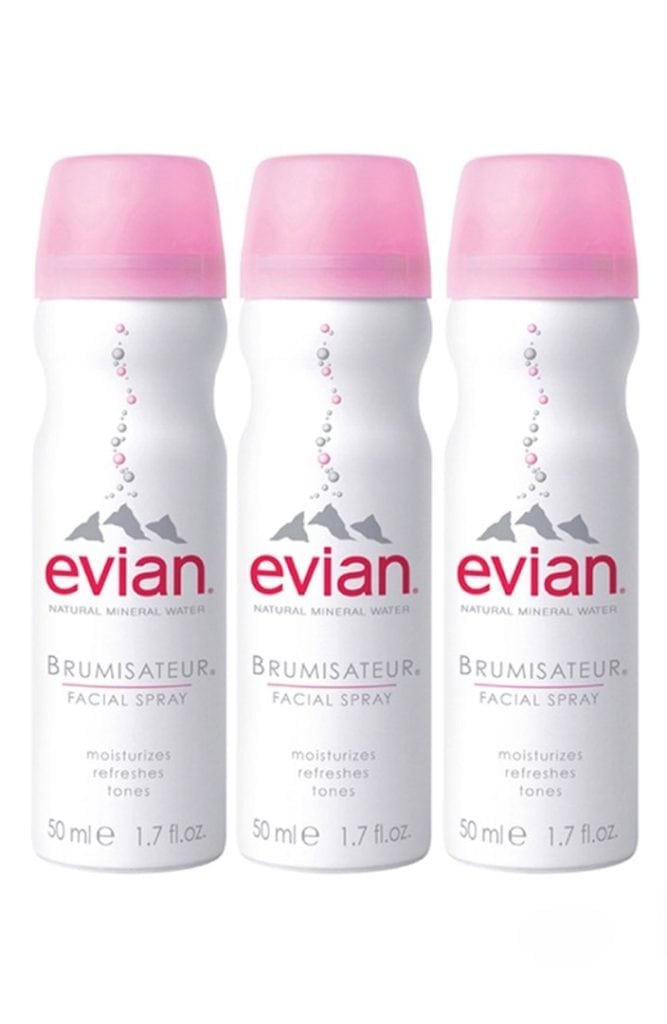 Facial Water Spray
This is a must have product for many flight attendants because it relieves dry, irritated skin caused by high altitude and poor air quality during air travel. Evian® Mineral Water Spray helps to enhance the performance of all other skincare products by hydrating the skin prior to the use of moisturizers. Set of 3 Travel Size, $21, Nordstrom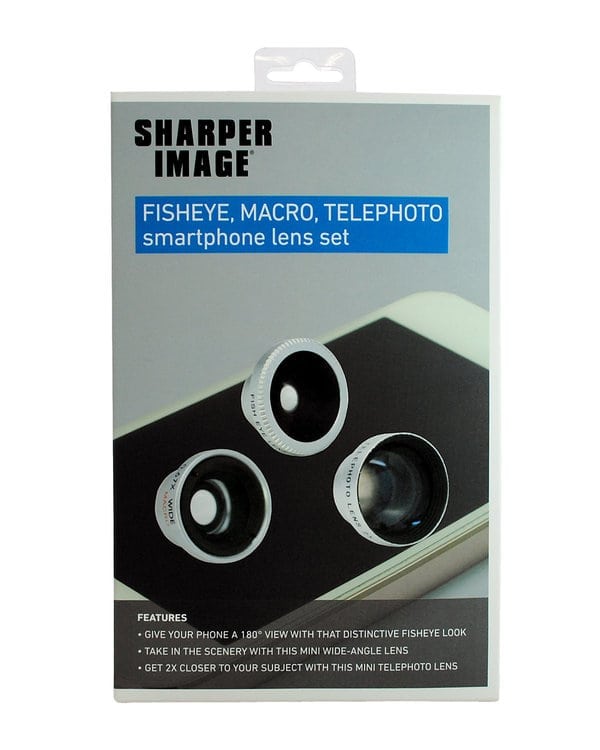 Smartphone Lens Set
Take better photos in-flight and when you reach your destination with the Shaper Image Smartphone Lens Set. The set includes three lenses- fisheye for a 180-degree view, macro for a mini wide-angle, and telephoto lenses with a two times zoom. $30, Century21.com.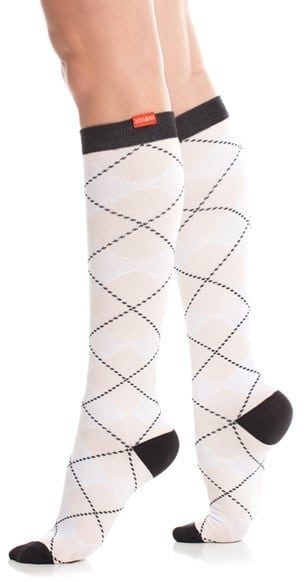 Graduated Compression Trouser Socks
Compression socks can help alleviate achy legs during long flights. Compression is perfect for travelers looking to stay healthy and prevent swollen feet from long flights (it happens to the best of us).The VIM & VIGR socks will keep you warm, healthy and in style. Compression keeps your blood circulating, carrying oxygen throughout the body to more efficiently distribute and is known to prevent leg swelling and the onset of Deep Vein Thrombosis (DVT) and reduce leg achiness and fatigue. The socks are available in a variety of styles and patterns. $32, Nordstrom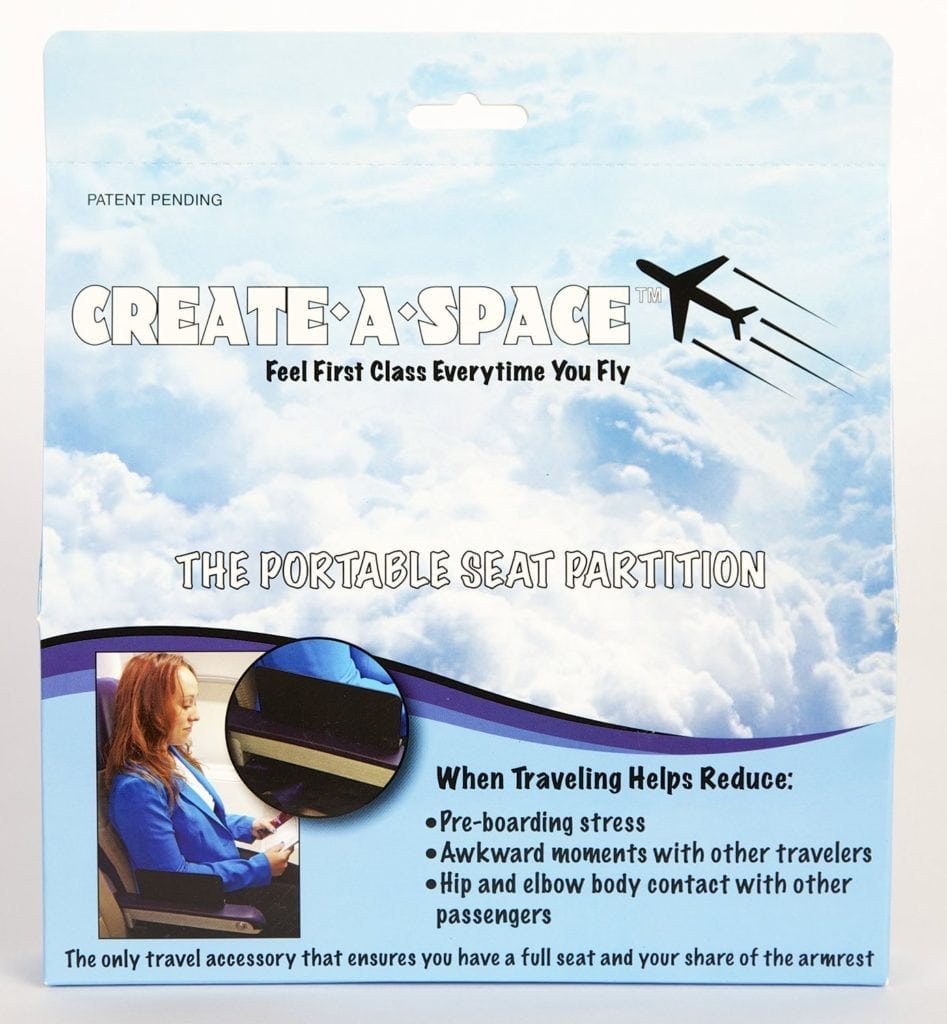 CREATE-A-SPACE Portable Airplane Seat Divider
Reduce stress and protect your space in-flight with CREATE-A-SPACE ™ . The seat divider eliminates overlapping into neighboring areas both above and below the armrest. $39, Amazon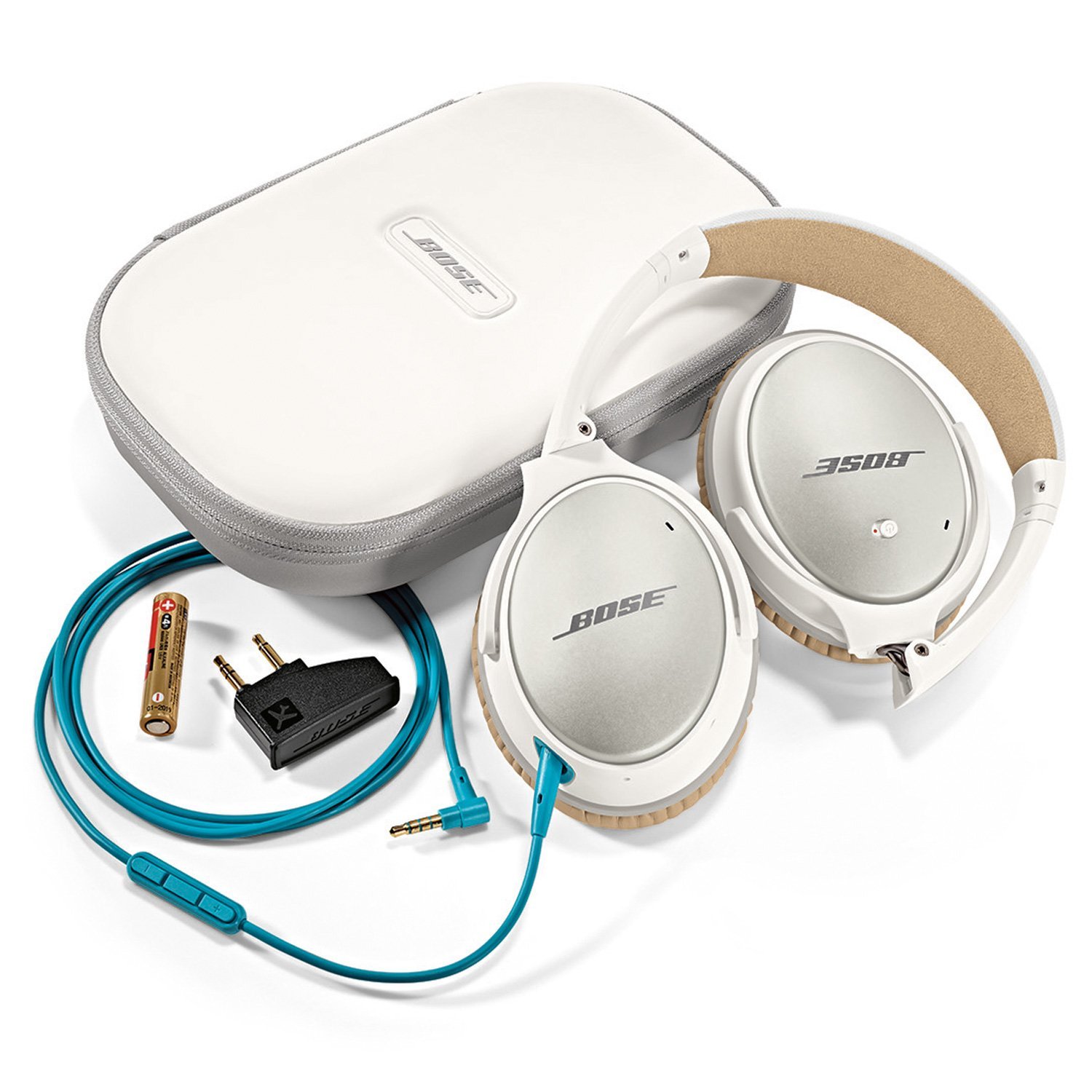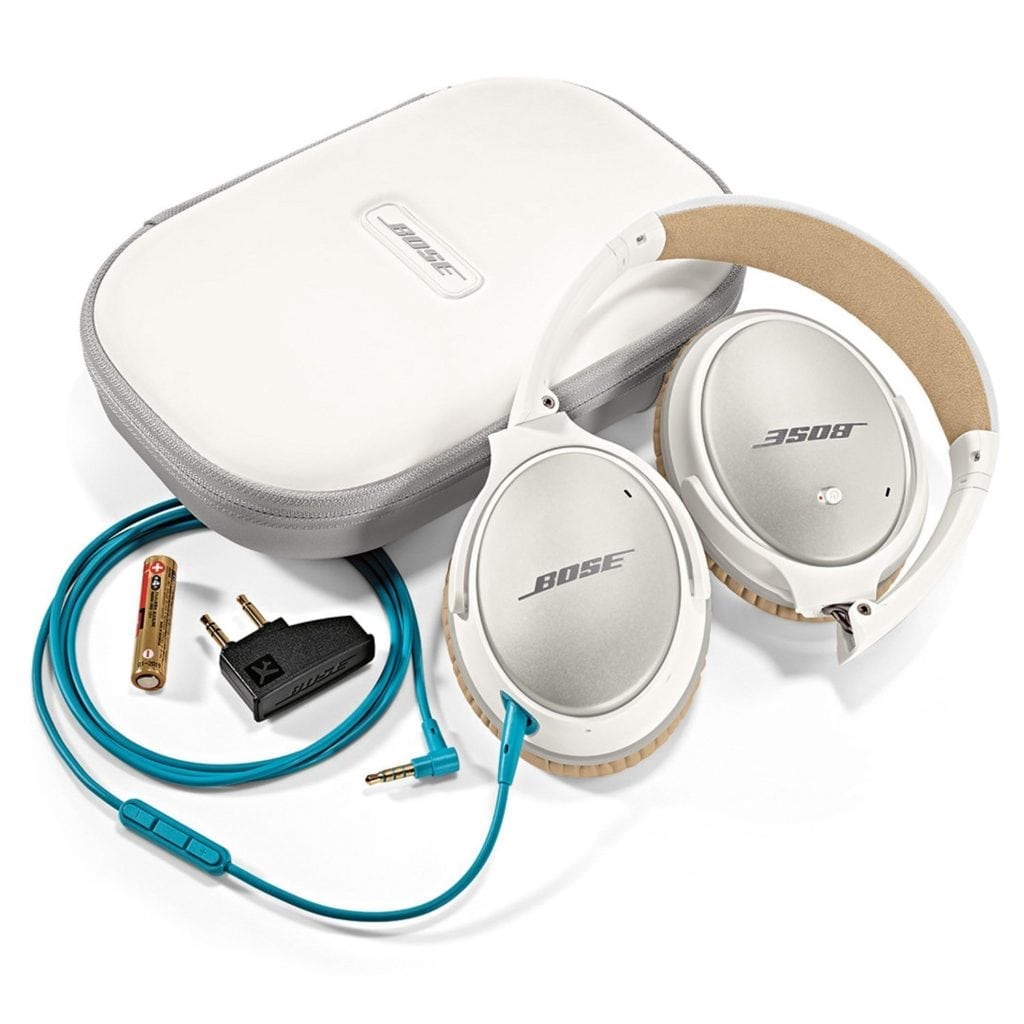 Bose QuietComfort Noise Cancelling Headphones
Noise canceling headphones are a must for frequent flyers. The QuietComfort 25 Acoustic Noise Cancelling headphones are the best-performing around-ear headphones from Bose. These headphones feature the latest proprietary Bose Active EQ and TriPort technology, giving the music you love deep, clear sound. The noise canceling technology monitors the noise around you and cancels it out, so you can hear what you want- your music, your calls or silence. $299, Amazon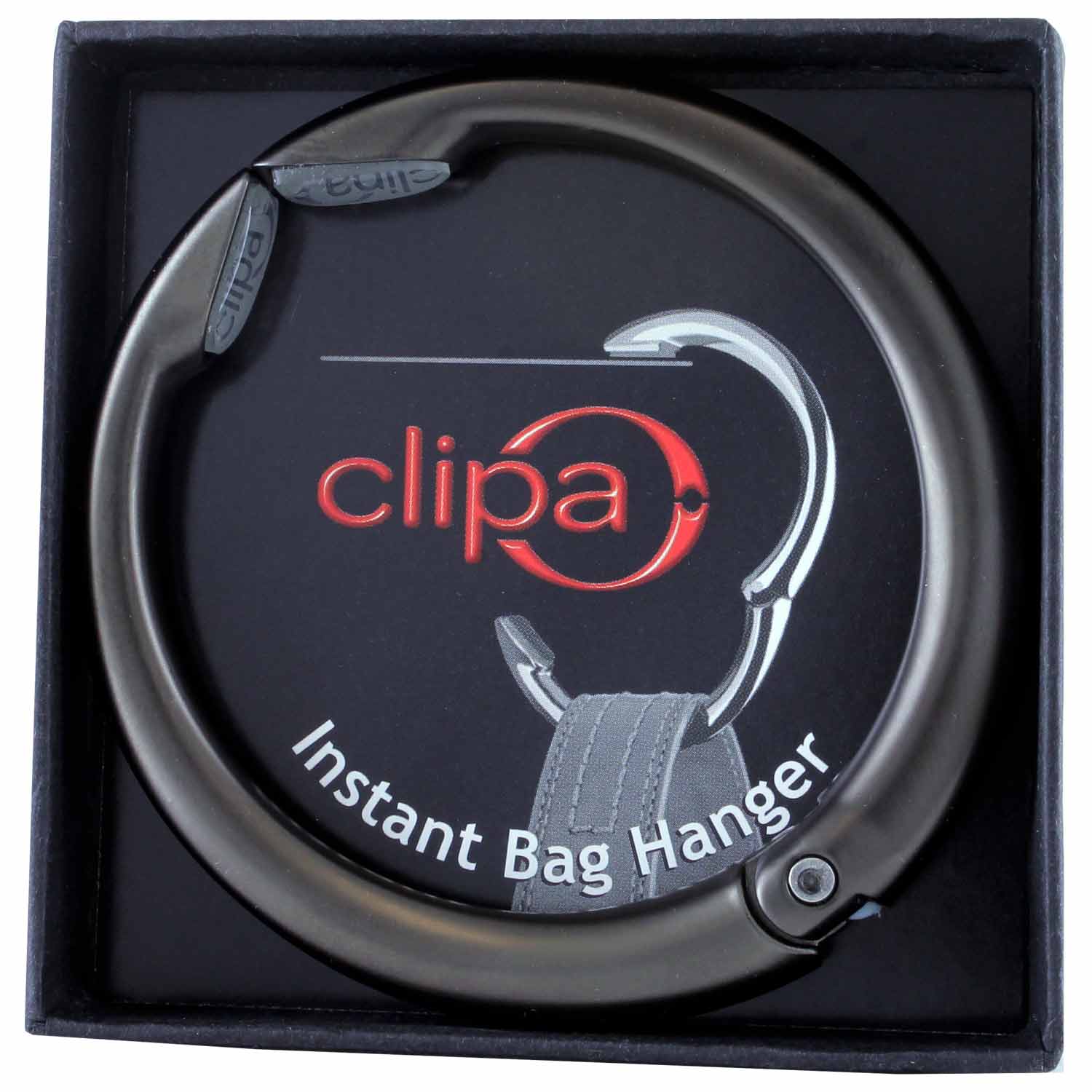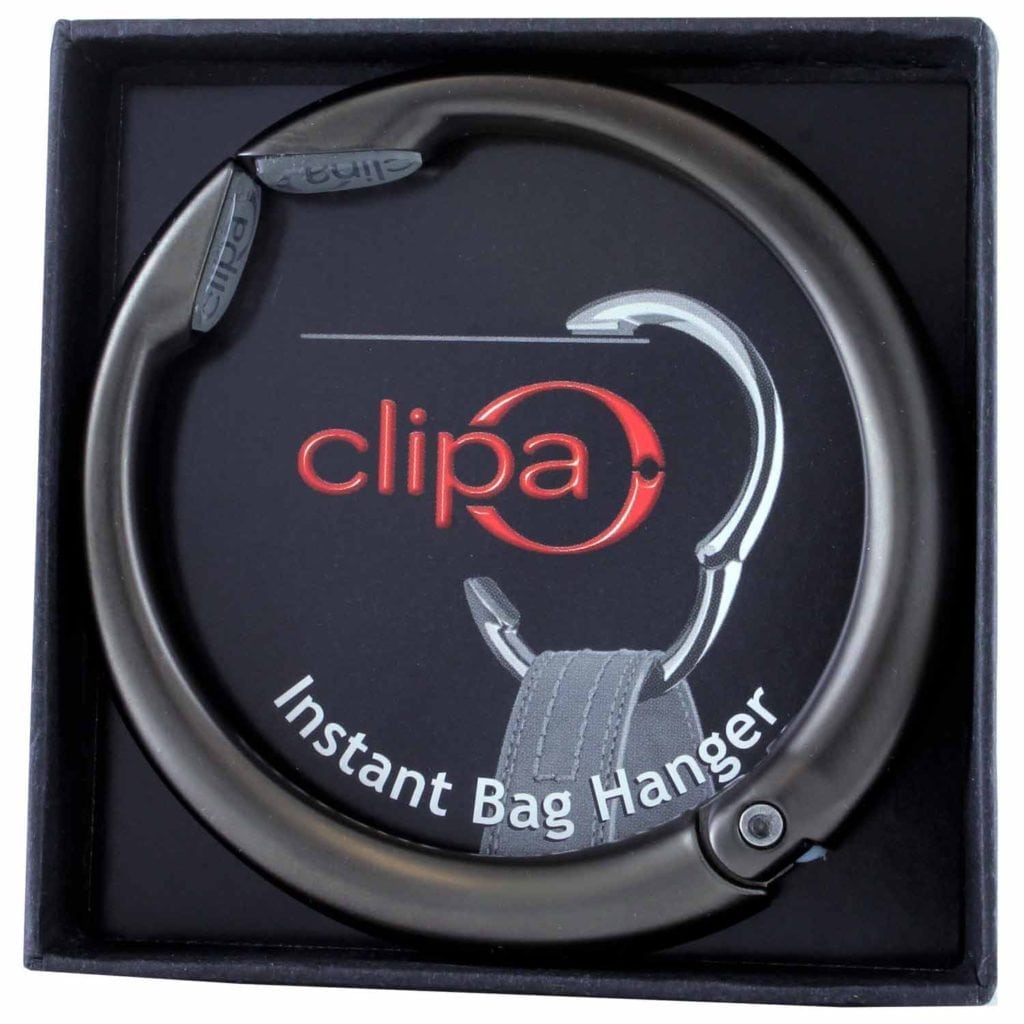 Clipa Hanger
This automatic, spring-closing ring protects your bag or backpack from germs, water, dirt even thieves. Unlike other hangers, Clipa goes on the bag strap for fast use, holds a hefty 33 lbs yet needs just a half an inch to work. Clever round design works on rails, carts and of course, rolling suitcases. $16, Amazon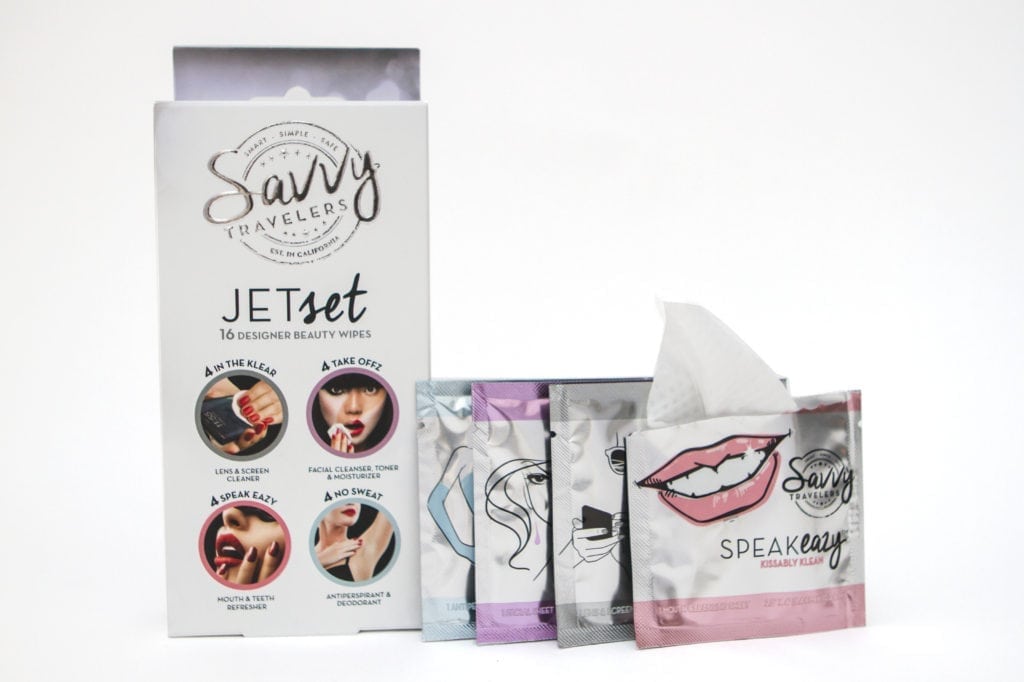 Jet Set Kit
The Jet Set Kit by Savvy Travelers includes a clever combination of essential travel wipes! Feel first class fabulous, anytime, any place! Each wipe is individually wrapped for maximum convenience. The Jet Set Kit includes four of each: No Sweat Antiperspirant & Deodorant Wipes, In the Klear Lens, Camera, & Screen Cleaning Wipes, Take Offz- Facial Cleanser, Toner & Moisturizing Wipes, and Speak Easy Teeth & Mouth Cleansing Wipes. $15, Amazon.com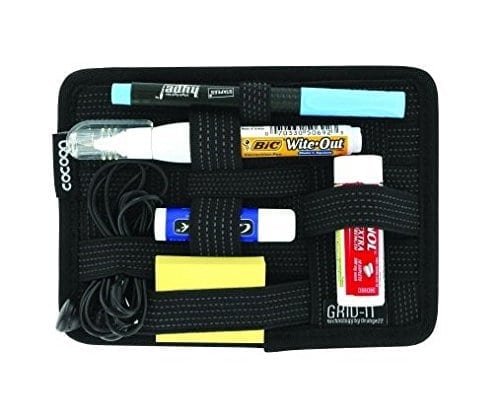 GridIt Organizer
The GridIt Organizer will keep all of your office essentials organized in-flight and when you arrive. The GridIt Organizer is a rubberized woven elastic object retention system that will hold gadgets in place. $10, Amazon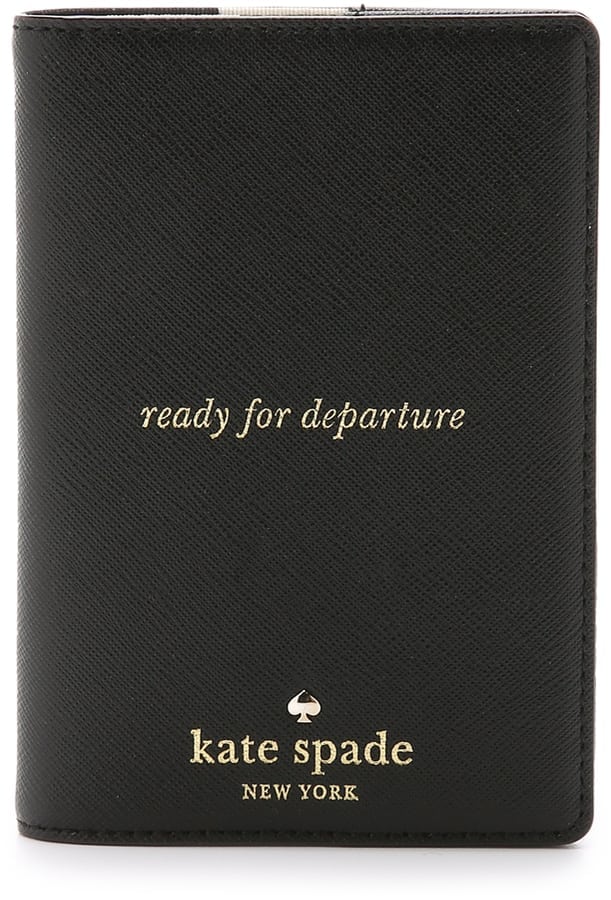 Passport Holder
A sophisticated saffiano leather passport holder by kate spade new york. A logo stud and 'Ready for Departure' lettering accent the front. Lined interior with passport sleeves.$78, Shopbop.com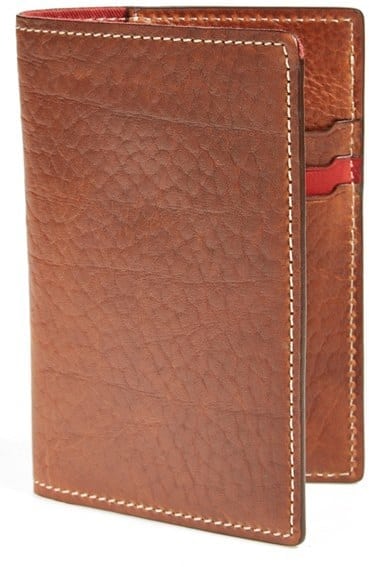 Passport Holder
Richly grained Horween bison leather passport holder by TRASK is a slim passport holder with practical style. Available in cognac or black. $85, Nordstrom