Is traveling to Cuba for business even possible for Americans?
If you are confused about how recent travel restrictions impact American's traveling to Cuba for business, you are not alone. In 2019, American cruise ships were banned from going to Cuba, among other travel restrictions.
Despite the changes in restrictions, Americans can still travel to Cuba if they are in one of the twelve categories that the United States has not restricted. According to the U.S. Embassy Cuba, these are the twelve categories:
The 12 categories of authorized travel to Cuba are:
family visits
official business of the U.S. government
foreign governments and certain intergovernmental organizations
journalistic activity
professional research and professional meetings
educational activities
religious activities
public performances, clinics, workshops, athletic and other competitions, and exhibitions
support for the Cuban people
humanitarian projects
activities of private foundations or research or educational institutes
exportation, importation, or transmission of information or informational materials
certain authorized export transactions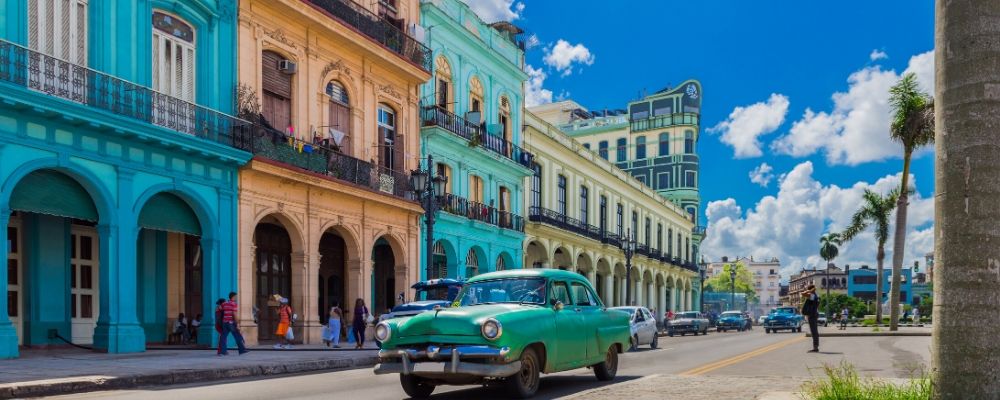 If you are thinking about traveling to Cuba for business, here are some things you need to be aware of before you go on your trip.
Visa Requirements
All the foreign nationals need to get a Cuba visa to travel to Cuba. The type of visa you have to apply depends on the purpose of traveling. Since you are going to Cuba for business purposes, you will apply for a business visa at a Cuban Consulate. The Cuban travel requirements can change depending on what type of visa you want to apply for. Plus, some visas require more documentation than others.
Foreign nationals traveling to Cuba for business-related purposes require your valid passport, proof of travel health insurance, accidents, covering sudden illness, and repatriation. In addition to this, you also need evidence you have paid the Cuba visa fee, completed Cuba Business Visa application form, and authorization issued by the commercial office at the Embassy of Cuba.
If you are an American traveling to Cuba to show "support for Cuban People" you can get what is commonly called a "Cuban Visa" or a Tourist Card.
Americans Can Only Fly Into One Airport
Due to the travel restrictions mentioned earlier, there is only one airport that allows air services from the United States. If you are flying into Cuba from the United States, you will fly into the Havana Jose Marti International Airport.
Look for An Airbnb
Most of the hotels in Cuba are military-owned, therefore Americans cannot stay there. Airbnb's are thriving in Cuba and a great alternative to a hotel for Americans. Since many business travelers prefer to stay at Airbnb's, this may be a better option anyway.
Bring Cash Only or Be Ready To Use Western Union
Unlike many other countries, Cuba does not accept US Dollars. Worse, Cuba has no ATMs that can accept an American' bank card. And if you think you can charge it, wrong again! Businesses in Cuba do not take credit cards from the United State.
This means you need to bring cash with you. It is a good idea to estimate how much cash you need before you leave for transportation, meals, tips, and extras.
The only way you can get more cash once you arrive is to use Western Union and have someone wire the money. Be aware you will need a Cuban citizen to pick up the money for you in person.
Tips For Doing Business In Cuba
If you are thinking about opening a business in Cuba, here are some things you should know. Cuba is much different when it comes to how businesses are structured. Cubastartup.com has some great additional resources for starting up a business in Cuba.
Businesses Are Not Legal Entities in Cuba
In the US, firms or companies are recognized as a separate legal entity, necessarily their own person, with a lot of guaranteed rights. This also means that businesses will be held accountable in the event of bankruptcy and specific illegal actions, not the staff working in it. However, in Cuba, things are entirely different.
There is a way of setting up a business, but both the owners and employees are held accountable for illegal actions. If you are going to start your business soon in Cuba, then you should know that Cubans work together as "contractors" on a startup idea. Plus, your company will not have legal standing as a corporate entity.
You can invest in Cuba through an American Proxy
In 2015, the United States and Cuba improved diplomatic relations, and U.S. companies were looking for new business opportunities. The United States software companies have started to contract Cuban programmers probably because the cost will be low, but also they are very skilled. Many Cuban startups want to register their companies in the U.S. through the newly announced Stripe Atlas program.
It means you have a high chance of investing in Cuba. You can invest money in your business in Cuba while you are in the United States. Easily transfer money from the US to throughout the island. If you are wondering how to send money to Cuba, then there are so many different and easy ways to do that.
Cubans are Well Educated
With 99% of the literacy rate, Cubans are very well educated in general. Even with recent improvements, there are still a lot of unknowns for scaling startups and technology companies on the island. Not to forget, legal uncertainty will be your most considerable risk. However, if you manage to navigate Cuban laws and chart successfully, then you can earn some good returns. Moreover, the chances are your business will expand as you can hire good employees, especially if you are beginning technology or software development business.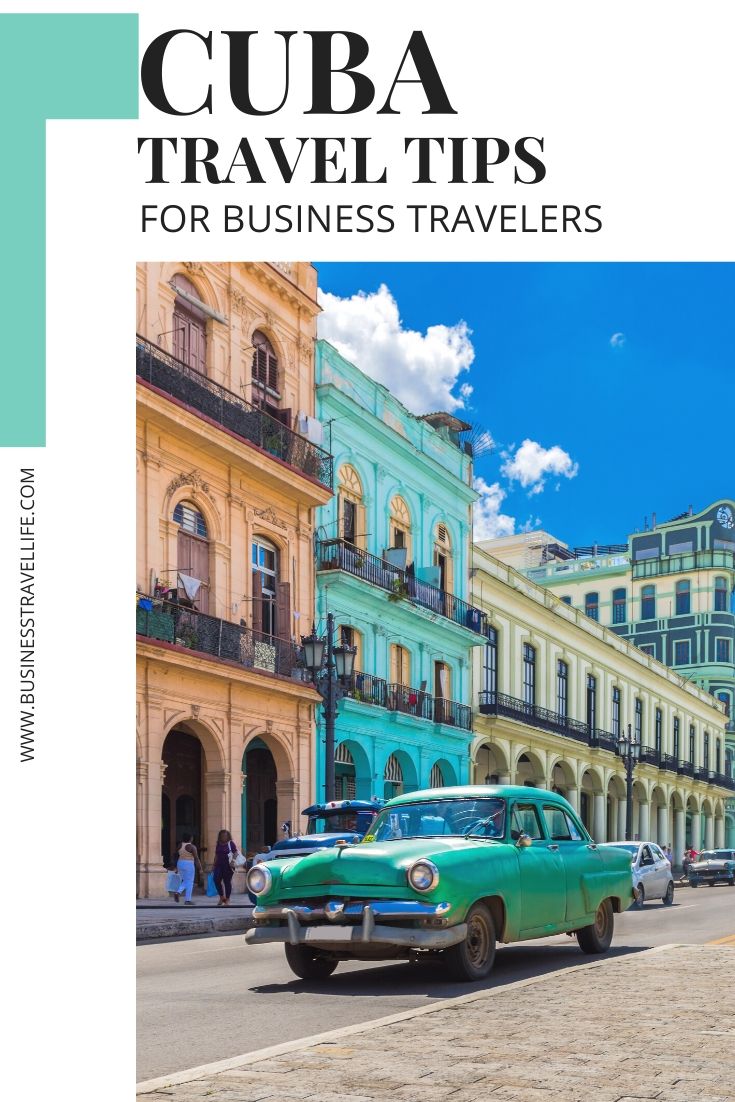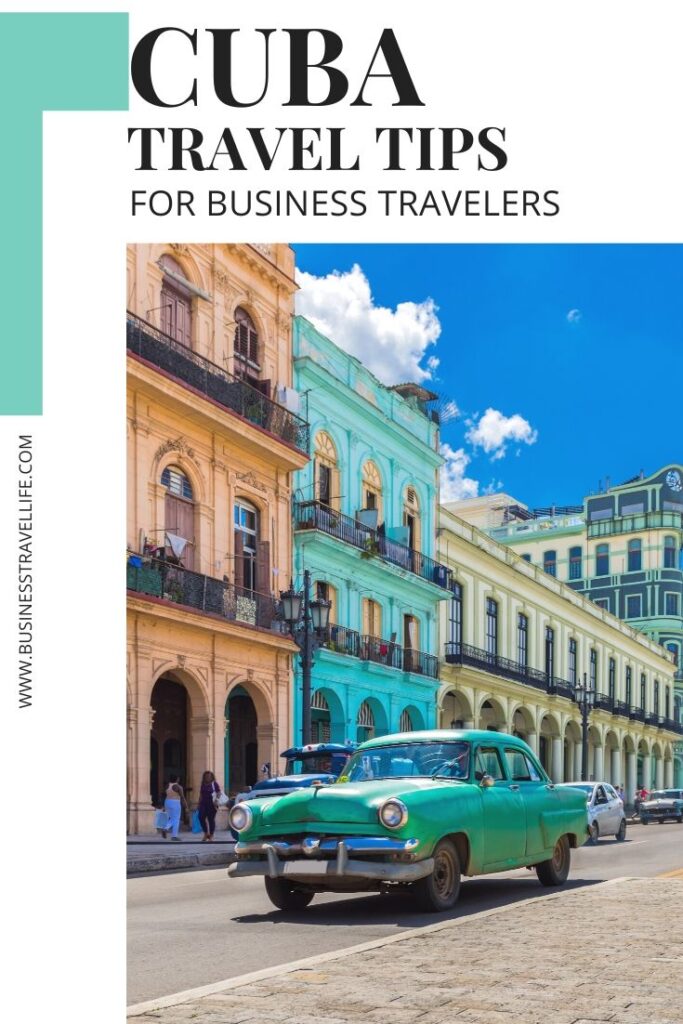 Business Travel Life
Business Travel Life is an online resource supporting the road warrior lifestyle. We give business travelers the tools they need to maintain their wellness and productivity when traveling. The topics we cover include business travel tips, travel workouts, healthy travel hacks, travel products, general travel tips, and industry trends. Our goal is to make business travel a healthier experience – and to make healthy travel practices more accessible to all road warriors.