Mistakes to Avoid When Traveling For Work
Companies spend a large portion of their annual budget on business travel. Whether you travel once a year for work or once a week, be sure to avoid the common business travel mistakes listed below during your next trip.
Going Rogue When Booking Travel
Most companies have formal travel policies that outline what will be reimbursed, what type of room you can book, what type of seat you can fly in and what meals will be reimbursed. Ignoring travel policies could make you responsible for expenses you had not planned on covering.
Inappropriate Expense Reimbursement
Somewhere in your company travel policy, there is probably a list of what your company will and won't expense. It helps to familiarize yourself with appropriate spending habits during business travel. Learn the fees and expenses your company will reimburse, so you don't go overboard. Some companies may cover your fee to check into the airport lounge so you could work, while others may not. Also, we aware when submitting meal receipts that you are not overspending on alcohol or dinner guests.
Booking The Cheapest Hotel You Can Find
You are going for work, and although you want to save some cash, booking a cheap hotel might work against you. It is important to review the hotel location compared to your meeting location. Saving a few dollars is not worth being stuck in commuter traffic and missing your meeting.
It is also a really good idea to read hotel reviews before you book and choose the best hotel based on your needs. If you are looking to save, call the hotel directly before you book. They might surprise you with lower prices.
Booking The Cheapest Flight You Can Find
Similarly to the hotel, booking the cheapest flight may backfire. Be sure to verify your departure, arrival and connection time. You won't make it to your meeting at all if you miss your connecting flight. Similarly, avoid arriving late if you have an early meeting because a delay could become a cancelation which means you are not going to make your meeting.
When booking your flight, be aware of the airline reputation and extra costs. A cheap flight may mean you are paying extra to choose your seat, carry on a bag or check your luggage.
Not Tying Up Ends At Work
This is most important for business travelers that will be gone for an extended time. If you have urgent matters on your desk that need your attention within the coming week, make sure you either delegate them or get them done before you travel. If you put an out of office reminder on, be sure to leave contact information for someone else that will be available in your department.
Not Tying Up Ends At Home
Do not head out of town with your personal business in disarray. If you live alone, have your mail held. Take advantage of other apps and services that help you manage your home while you are away.
Be aware of upcoming deadlines. Sign up for auto-pay for your monthly bills, so you don't forget to pay. If you are eligible for open enrollment or Medicare and disability benefits, don't miss the enrollment period while you are away.
Not Being Prepared For Weather
Always check the weather of the destination you are traveling to. Even if you plan to spend most of your time inside, be aware of what is coming. Pack a coat, pack an umbrella, etc. Don't be walking to lunch without a coat if the temperature suddenly drops 30 degrees.
Overpacking
If you are going on a two or three-day trip, you do not need to check a bag. Overpacking is not only inconvenient, but it will also slow you down. You must wait in line to check your bag, wait in line to pick it up and cross your fingers that it did not get damaged or lost. Make a business travel packing list, check it twice, and don't pack anything that is not on your list.
Over Crowding Or Ignoring Your Colleagues
It's fun to travel with colleagues, but you are not obligated to sit next to them during the flight or join their itinerary. Attend work-related meetings, discuss your plan of action, and retreat to your room or a quiet place if that's what you prefer. Joining them in a little fun is the perfect time to bond and get to know them better, so don't isolate yourself the entire trip.
Making A Bad First Impression
It's tempting to let your hair loose and compromise on your dress code, but the wrong first impression might cost you. Find out if you need to be smart casual or formal, greet with a firm handshake, smile, and be confident. If you want to relax a little before you start working, keep it modest at the bar, so you don't attend your meeting smelling liquor with a hangover.
Running Late
Always be early when traveling for business, especially if you are traveling with someone else. Do not make your colleague wait for you in the lobby. You do not want to be the reason you are both late for your client meeting.
Being High Maintenance Or Extra
Whether you are traveling with others or entertaining clients, do not be high maintenance. Don't order the most expensive meal on the menu. Do not order something you are not sure you will like to eat. If the others you are eating with are not drinking alcohol, drink minimally or not at all, and don't make it distracting. No matter how badly you want the creme Brule, do not order dessert if the rest of the table does not. If you are traveling with Senior co-workers, follow theirs.
Do you have any other business travel mistakes to avoid? Please share them below!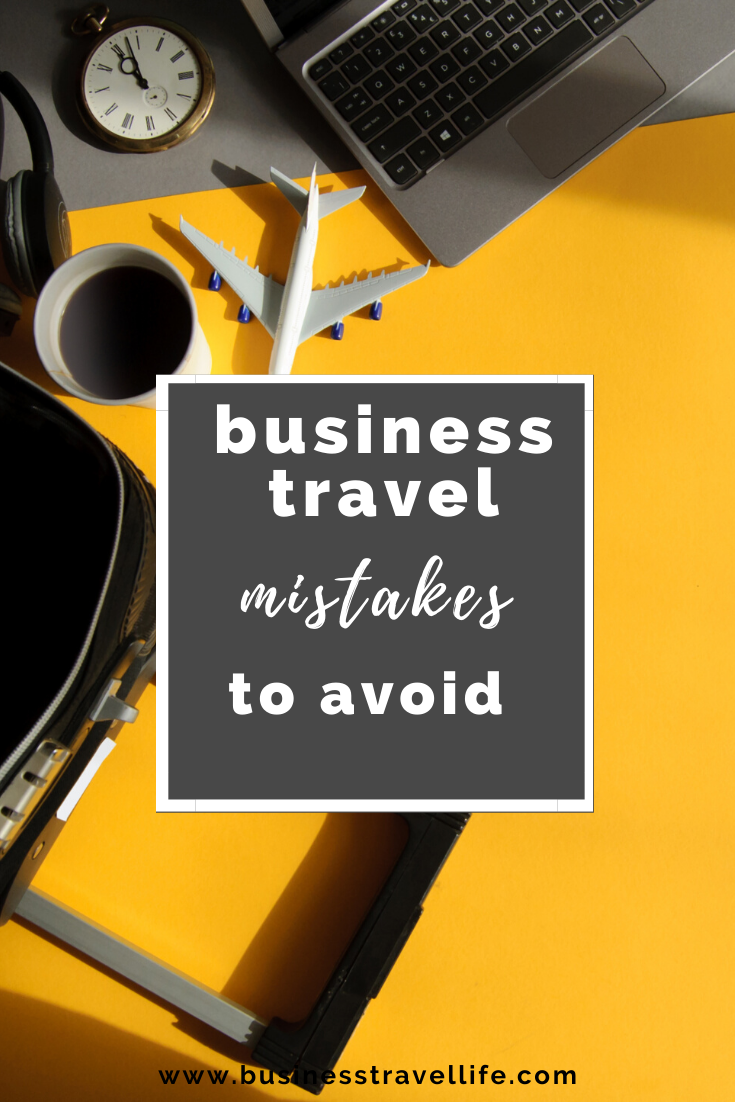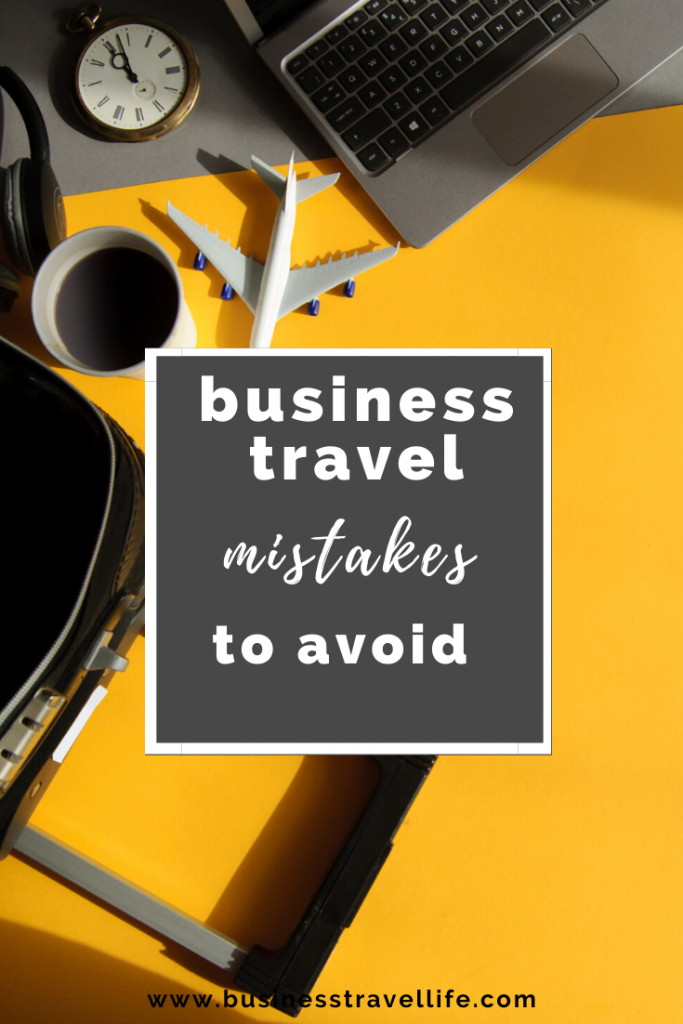 Business Travel Life
Business Travel Life is an online resource supporting the road warrior lifestyle. We give business travelers the tools they need to maintain their wellness and productivity when traveling. The topics we cover include business travel tips, travel workouts, healthy travel hacks, travel products, general travel tips, and industry trends. Our goal is to make business travel a healthier experience – and to make healthy travel practices more accessible to all road warriors.