Change up your hotel workout routine with this fun and challenging 20-minute kickboxing circuit!
If you are short on time and prefer to knock out (no pun intended) a quick workout without leaving your hotel room, try this 20-minute kickboxing circuit. This 20-minute hotel workout requires no equipment and minimal space! Kickboxing burns an average of 6-10 calories per minute, depending on intensity.
A few tips before you start:
Wear athletic shoes to support your feet.
Stay on the balls of your feet.
When you kick and punch, DO NOT complete a full extension, pull the movement back before your reach a full extension.
Keep your core tight throughout the workout.
The higher your the intensity the more calories you can burn!
Take a break between circuits as needed.
3 Minute Warm Up: 30 Seconds Each
Boxer Shuffle/Jog in Place
Arm Circles
High Knees
Butt Kickers
Repeat 2 more times (total of 3 rounds)
2 Minute Circuit: 30 Seconds Each
Right Jab
Right Cross
Right Hook
Right Uppercut
2 Minute Circuit: 30 Seconds Each
Left Jab
Left Cross
Left Hook
Left Uppercut
2 Minute Circuit: 30 Seconds Each
Right Combo Jab/ Cross
Right Combo Hook/ Upper Cut
Repeat
2 Minute Circuit: 30 Seconds Each
Left Combo Jab/ Cross
Left Combo Hook/ Upper Cut
Repeat
3 Minute Circuit: 30 Seconds Each
Right Front kick
Left Front kick
Right Roundhouse Kick
Left Roundhouse Kick
Right Side Kick
Left Side Kick
2 Minute Circuit: 30 Seconds Each
Right Combo-Jab/ Cross/ Hook/ Upper Cut
Left Combo-Jab/ Cross/ Hook/ Upper Cut
2 Minute Circuit: 30 Seconds Each
Right Combo Jab / Upper Cut / Front Kick
Left Combo Jab / Upper Cut / Front Kick
Repeat
2 Minute Circuit: 30 Seconds Each
Right Combo Jab/ Cross/ Round Kick
Left Combo Jab/ Cross/ Round Kick
If you are unsure of the following exercise, click to see a quick demonstration: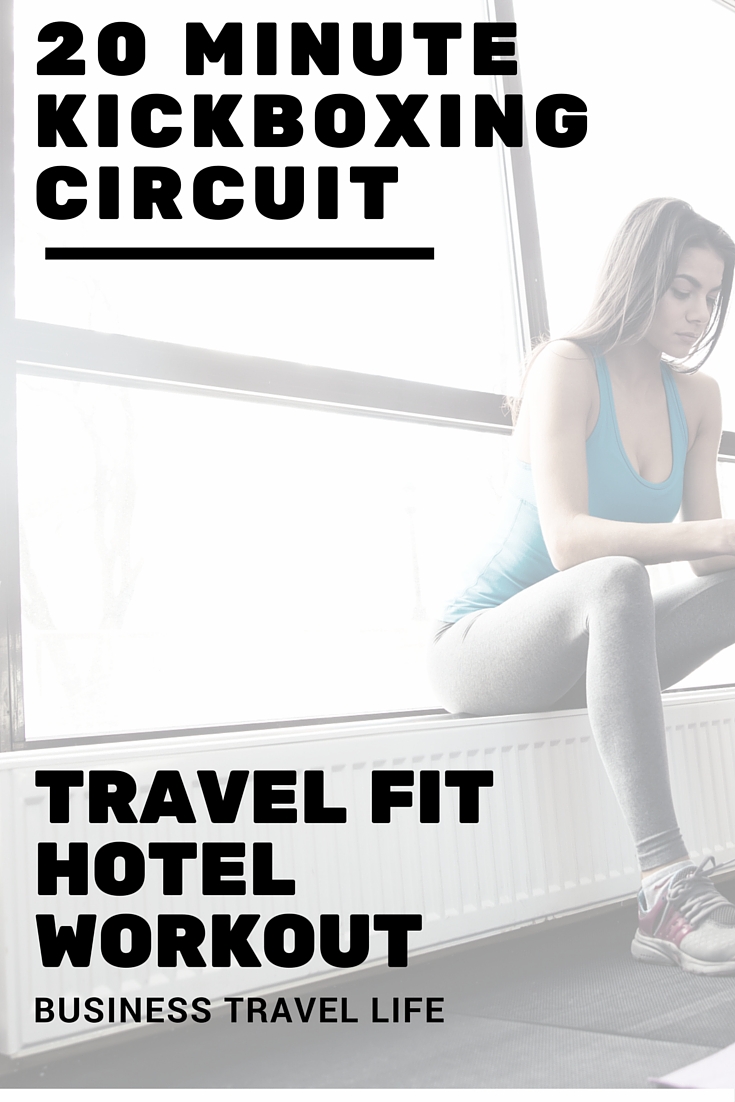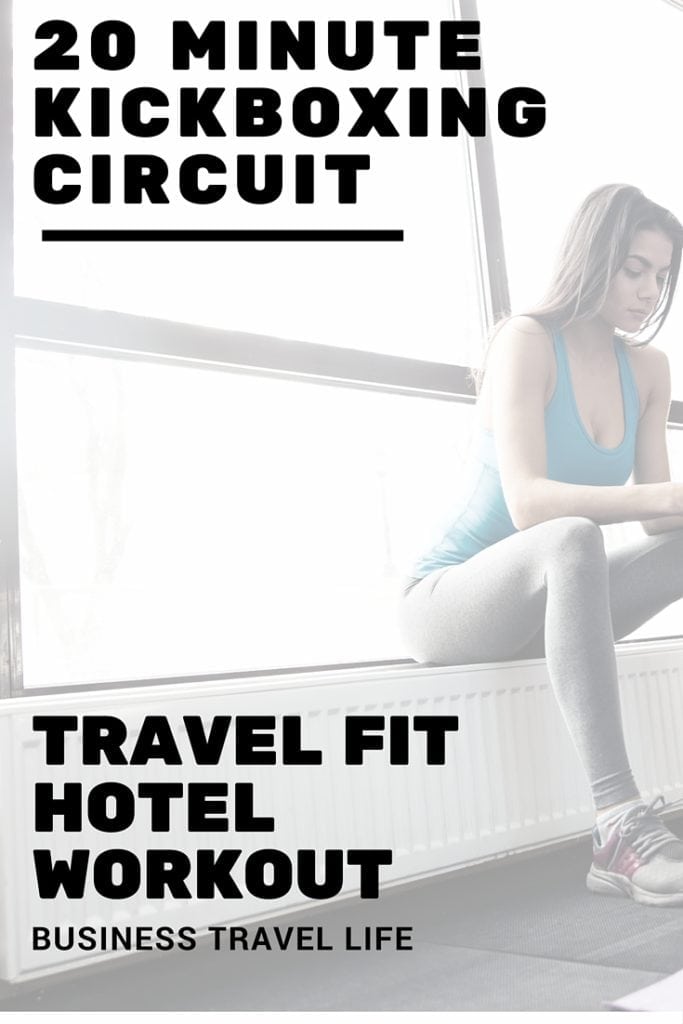 Business Travel Life