This is a sponsored post written by me Sponsored by 3M. All opinions are 100% mine.
How To Prevent Visual Hacking During Business Travel
Visual Hacking Is A Lesser Known Threat That Business Travelers Face Anytime They Work In A Public Space.
Visual hacking is an increasing threat to anyone working in a pubic space. Business travelers are especially vulnerable to visual hacking. Whether working on the airplane, in the airport lounge, or even on a train, anything that is on your computer screen is no longer private.
If you are unfamiliar with the term visual hacking, it means someone hacking your data by visually spying on your computer. If you are working in a public space, it is very easy for someone sitting beside you to see your computer screen.
According to Ponemon Institute, "Public Spaces Interview Study", 87% of mobile workers surveyed say they've caught a visual hacker looking over their shoulder."
With 87% of mobile workers reporting they have caught a visual hacker, it is safe to assume as a business traveler, you have likely been a victim of visual hacking. Luckily, there is a solution that will stop visual hacking in nearly every situation.
Prevent Visual Hacking
Using a 3M ™ Privacy Filter, you can get your work done on the road without having to worry about exposing confidential business information and preventing anyone from visual hacking your business data. The privacy filter keeps people around you from being able to see the screen that you're working on, whether that be a computer, smartphone or tablet screen, from any angle.
Using a concept similar to the vertical blind, the 3M ™ Privacy Filter protects your laptop screen from visual hacking. The 3M ™ Privacy Filter will show you the screen perfectly when you are sitting behind your screen but fades to a black starting at the 30° side angle. From a 60° viewing angle the person sitting next to you will only be able to see a black screen.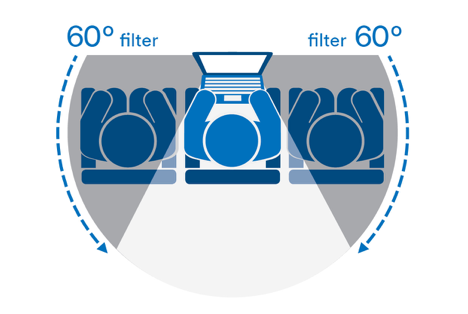 The 3M ™ COMPLY ™ Attachment System makes sharing your laptop screen faster and easier than before. This attachment system allows the user to quickly switch from a private screen to screen sharing by flipping the filter with the use of the proprietary hinge design, making the screen viewable to anyone.
The features that make the 3M™ COMPLY™ Attachment System such a unique product include the proprietary hinge design, the quick-flip tab, and the proprietary 3M high-strength adhesive. Another great feature is that you do not need to remove or store the privacy screen after it is installed.
The quick-flip tab is a really smart feature because it keeps fingerprints off your screen. Using the quick-flip tab, you can easily flip the privacy filter from in front of the screen to behind the computer without leaving fingerprints on your screen.
The Propriety 3M™ high-strength adhesive holds the privacy filter to your laptop and comes off cleanly on most laptops when needed. Would you expect anything less than perfect adhesive from the maker of Scotch™ Brand tape!? While you can cleanly remove the screen and adhesive, it is better to leave it on your screen to protect it from being scratched.
The 3M™ COMPLY™ Attachment System has increased my productivity during business travel. I felt more comfortable checking email and working on presentations as my screen was private, especially when I had an aisle seat on the airplane.
I recommend using the 3M™ COMPLY™ Attachment System when traveling with colleagues. It made it easy to keep my inbox private when sitting next to each other. I was able to grab the tab and flip it over when we needed to collaborate.
Overall, I highly recommend the 3M™ COMPLY™ Attachment System to business travelers and workers who are on the go. This was a great product to keep my computer data safe and secure from visual hackers.
Whether the people around you intend to see confidential information or not, there is no reason to fall victim to visual hacking. Add the 3M™ COMPLY™ Attachment System to your list of business travel essentialsto keep your data more secure when you are working on the go.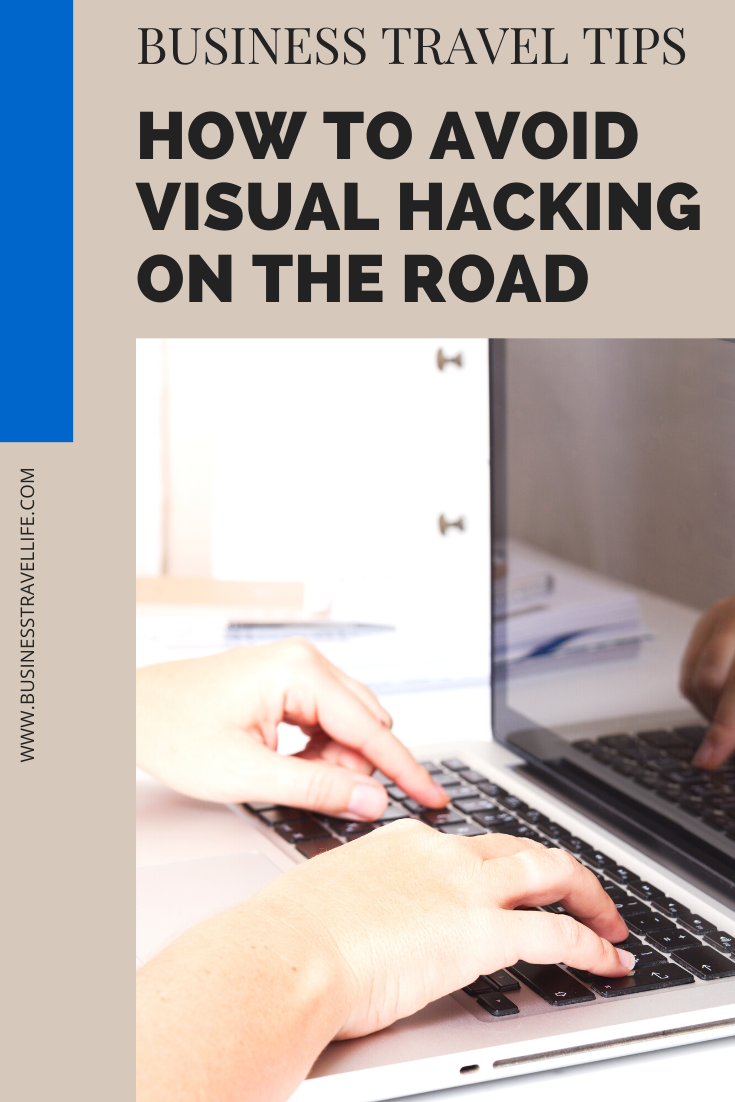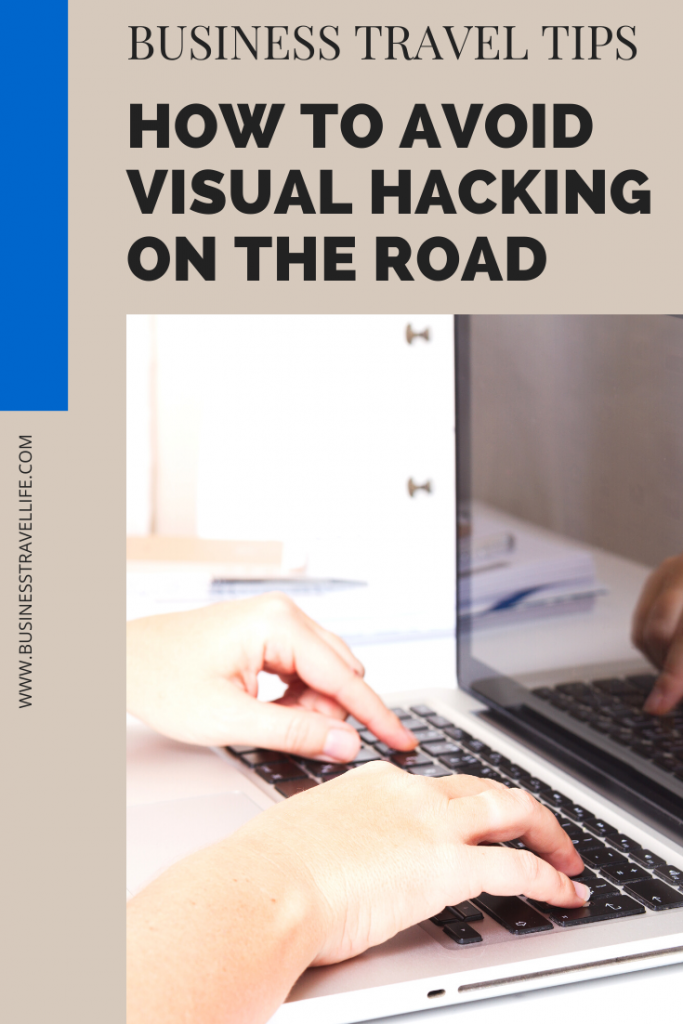 Business Travel Life
Business Travel Life is an online resource supporting the road warrior lifestyle. We give business travelers the tools they need to maintain their wellness and productivity when traveling. The topics we cover include business travel tips, travel workouts, healthy travel hacks, travel products, general travel tips, and industry trends. Our goal is to make business travel a healthier experience – and to make healthy travel practices more accessible to all road warriors.