Airbnb is gaining popularity with business travelers. Certify reported a 143% increase in corporate bookings with Airbnb from the first quarter to the second quarter of 2015. With advertising slogans like, "Travel for work, feel at home" and "Feel at home when you're on the road," it is easy to understand the allure for frequent travelers. Airbnb revamped its business travel module in July of 2015 to meet the needs of 250+ companies that have corporate accounts for their road warriors. The new module has better features for business travelers and corporate travel planners such as expense reporting and a travel planning dashboard.
Airbnb recognizes that many business travelers appreciate the amenities and loyalty perks that come with frequent hotels stays. Chip Conley, head of hospitality and strategy at Airbnb, reported to Bloomberg that it is focused on extended-stay business travel and even going after team retreats and meetings that are suited for a house instead of a hotel. Companies such as Google, SaleForce.com and Sound Cloud all have corporate accounts with Airbnb.
According to Certify data from the third quarter of 2015, business travelers do stay an average of twice as long at Airbnb compared to hotels (four nights versus two nights). Something worth noting is Certify's third quarter report also shared user satisfaction was higher at Airbnb (4.3 stars) than hotels (3.79 stars).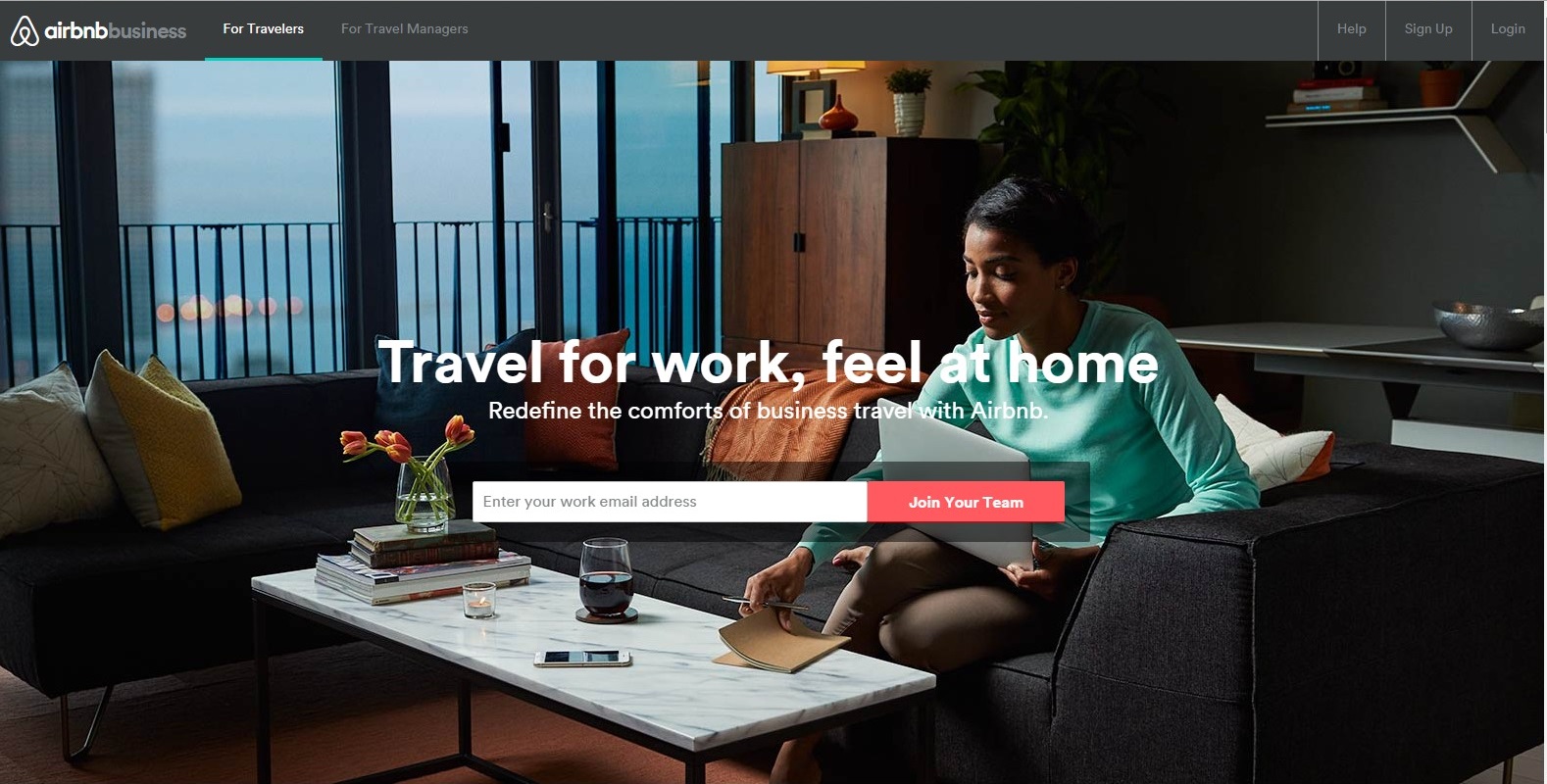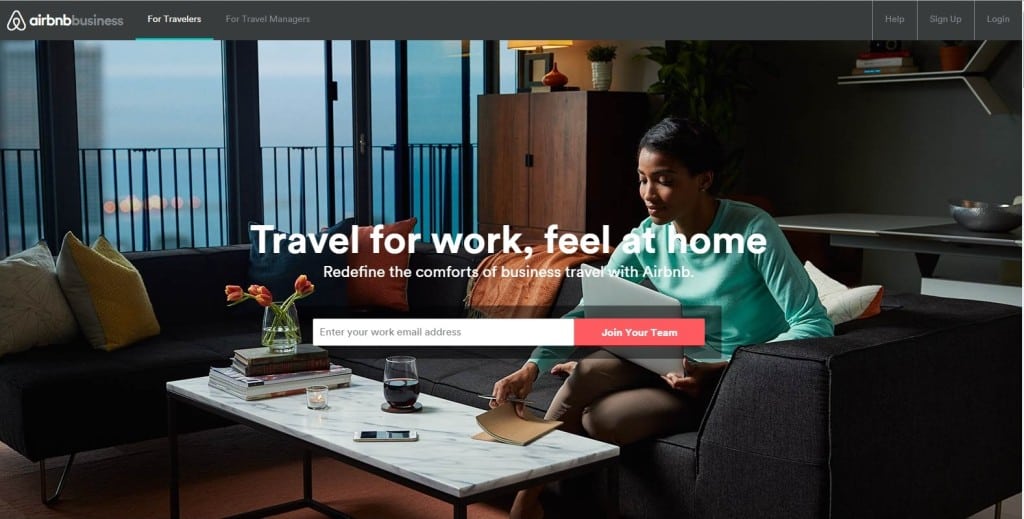 Sarah Mader, a Brand Ambassador / National Sales Manager in the United States to nine wineries in France and Italy travels about ten months out of the year and spends about 50% of her nights on the road in Airbnb's. She told us, "My first experience was in Atlanta and I stayed in this beautiful home in Midtown. I had no idea what to expect, but ended up having a wonderful experience and I was hooked after that." She has stayed in Airbnb's across the United States, from Los Angeles, California to Des Moines, Iowa.
Top 5 Cities for Airbnb Business Travel from Certify data:
San Francisco
Chicago
Seattle
Miami
Tampa
Despite Airbnb's reputation for being budget travel friendly, the Certify data also showed corporate travelers are expensing more than two times the average hotel amount for Airbnb (showing that Airbnb is not necessarily cheaper than a hotel room). For road warriors, Airbnb is not always a cheaper option.
Mader told us she only stays with Airbnb when she can save money in her limited lodging budget. Often she can find a studio or small apartment in the same price range as a hotel room. Unfortunately, that is not always the case. She explained, "In some cities where they impose a lodging tax, plus the Airbnb fee, plus a cleaning fee -it is not feasible for me to always choose Airbnb."
Mader prefers Airbnb to a hotel room because of the comforts of home and increased living space found in an Airbnb rental that are typically absent from a hotel room. She also said "Having a kitchen to cook is also a big plus for me so I can prepare meals in the evening."
Airbnb has also introduced Business Travel Ready units. Business Travel Ready meet the following requirements:
Reviews-

Unit must have five stars

for at least 60% of primary reviews, cleanliness reviews, and accuracy reviews.

Responsiveness-

Host responds to 90% of booking requests within 24 hours.

Commitment-

Hosts don't cancel confirmed reservations within 7 days of the check-in date.

Home Type-

The space is an eligible property type with no smoking allowed and no pets on the property. Room type is Entire Home/Apt.

Business Amenities-

Including bathroom essentials ( shampoo, hair dryer), Wi-Fi, 24 hour check-in, hangers, work space, smoke detector, carbon monoxide detector
A frequent complaint of road warriors is loneliness. Mader has found a solution to this problem with Airbnb. "Because I travel so much, there are instances when I have stayed in a "room" thru Airbnb. It has been nice to "come home" and have someone ask about your day and chit-chat with before turning into bed!"
In summary, Mader shared, "Airbnb has really changed the way that I travel – it's so much more personal and a less sterile travel experience than always staying in a hotel. Of course, there are still times that I enjoy a nice hotel room, it just depends on what my needs are at the time."
Whether Airbnb for business travel is right for you, depends on your needs during travel. If you prefer room service, maid service, and other amenities offered by a standard hotel, Airbnb may not be the best fit for you. However, if you find yourself interested in immersing yourself into city's culture and striking up conversations with the locals, Airbnb may be a great way to feel more comfortable and less homesick during travel.
Business Travel Life
Business Travel Life is an online resource supporting the road warrior lifestyle. We give business travelers the tools they need to maintain their wellness and productivity when traveling. The topics we cover include business travel tips, travel workouts, healthy travel hacks, travel products, general travel tips, and industry trends. Our goal is to make business travel a healthier experience – and to make healthy travel practices more accessible to all road warriors.