Travel Gifts for Men
We have found gift ideas for men that spend time on the road. Whether traveling for business or pleasure, your man will appreciate these thoughtful gifts.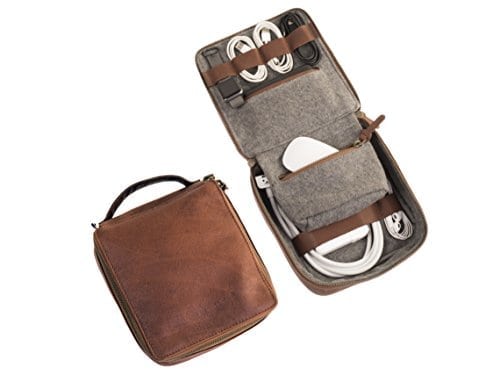 Cable and Electronics Tech Organizer
This portable, sleek organizer is a great gift for a man on-the-go. Neatly manage cords, hard drives, and gadgets all in one secure, stylish platform. Measuring 10.5 x 10.5 x 2.5 inches, this extra large organizer gives you an ample amount of room to store all of your tech essentials. Made from top grain vegetable tanned buffalo leather. $49.95, Amazon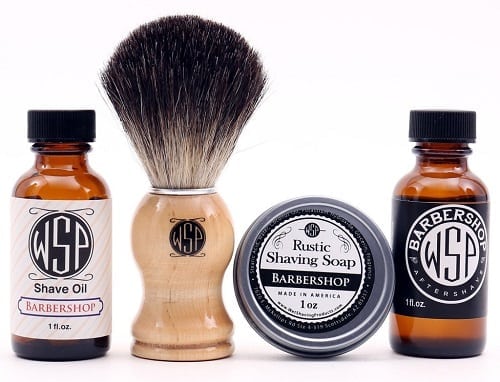 Homemade Wet Shaving Kit
A unique and practical travel gift for men is the Medium Size Wet Shaving Kit by Wet Shaving Products. Made by family-owned business Wet Shaving Products, based out of Phoenix, AZ makes craft, organic, small-batch soaps, shaving products, lotions, and balms with natural ingredients for men who want the best shave. The kit includes all four components of a Perfect Shave: Pre-Shave Oil (1 oz.), Shaving Soap (1 oz.), a Shaving Brush and an After-Shave Splash (1 oz.). The grooming products are homemade and crafted from the finest ingredients, and when used in conjunction with a quality razor, will protect men against ingrown hairs, razor burn, and nicks and cuts, while leaving behind a soft, smooth face. $45, wetshavingproducts.com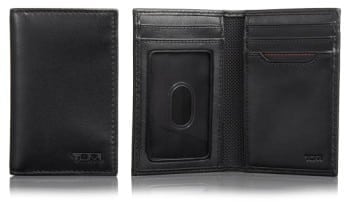 Tumi 'Delta – Id Lock(TM)' Shielded Multi Window Card Case
Full-grain nappa leather comprises an easy-access card case detailed with a durable ballistic-nylon spine. The smart style offers Tumi ID Lock technology to help protect personal data encoded on your cards from electronic theft. $75, Nordstrom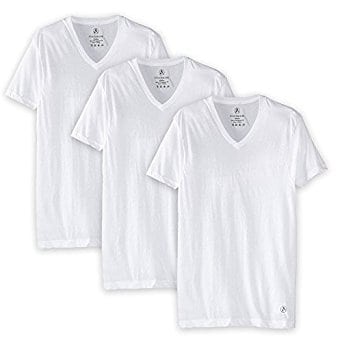 AtmosWear Breathable V Neck Undershirts
AtmosWear is a luxury men's undershirt that is designed to keep customers comfortable and feeling fresh throughout a long day's work (or travel.) The custom nylon blend is thin enough that is is hardly noticeable under a dress shirt, but is breathable, moisture-wicking, doesn't foster the growth of bacteria like other fabric blends (no musty smell) and best of all… feels like silk! Starting at $59 for 3 shirts, Amazon.
Foreo Electronic Toothbrush
This is the ultimate electronic toothbrush for travelers. Charge for one hour and use up to 365 times. The USB charger makes it easy to charge on the go. The waterproof toothbrush is made from quick drying silicone resists bacterial build-up. A built-in timer makes it easy to brush for the appropriate amount of time. 2 year limited warranty and 10 year quality guarantee. $149, Foreo.com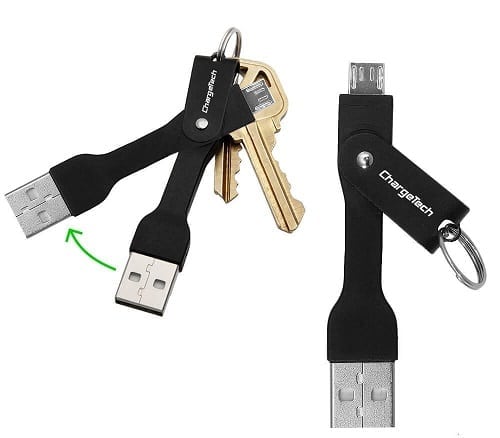 Micro USB Keychain Charging Cable
With this USB keychain, you won't have to worry about forgetting your phone charger. Charge and sync media when connected to a computer. The charger is 2.75″ in length. $19.99,Amazon.com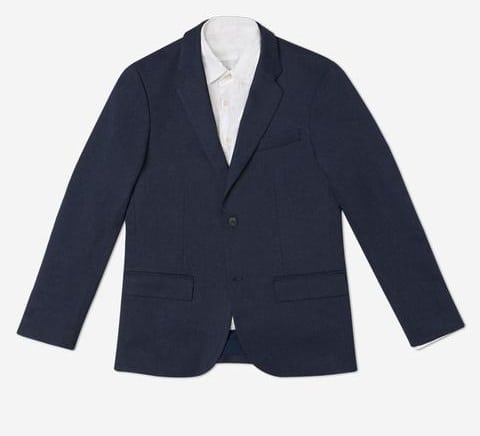 Gramercy Blazer
The Gramercy blazer is the ultimate blazer for men that travel. It is comfortable, breathable, wrinkle-free blazer, machine washable, with the look and feel of wool. It also has 10 built-in pockets, including zippered storage for security and hidden cash/credit card pocket. Made from 100% technical, breathable quick-dry polyester. Mechanical stretch. $295, shop.bluffworks.com


Stitch Fix Gift Card
A Stitch Fix Gift Card is a great gift for a busy man who does not have time (or does not enjoy) shopping. After he shares his fit, size and style preferences, a personal stylist will create a five-piece outfit and send it. Each item is hand-selected by the personal stylist to fit his size and build. This is a great way for him to enhance his style with unique pieces that fit into his existing wardrobe. He can keep what he wants and send back what he does not. The styling fee is $20 per fix and he will receive a 25% discount if he buys all five items. StitchFix.com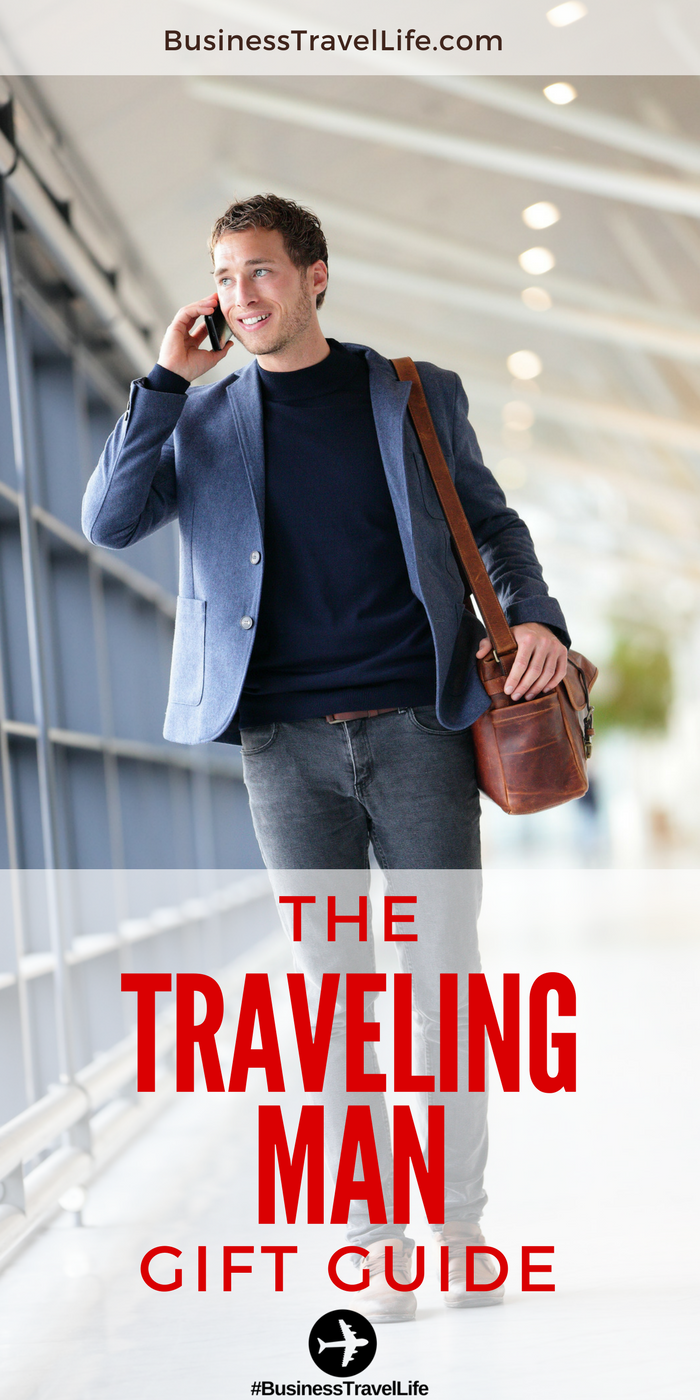 Business Travel Life
Business Travel Life is an online resource supporting the road warrior lifestyle. We give business travelers the tools they need to maintain their wellness and productivity when traveling. The topics we cover include business travel tips, travel workouts, healthy travel hacks, travel products, general travel tips, and industry trends. Our goal is to make business travel a healthier experience – and to make healthy travel practices more accessible to all road warriors.