Holiday Gift Guide for Lady Road Warriors
This year we found some fun and unique gifts for women that travel.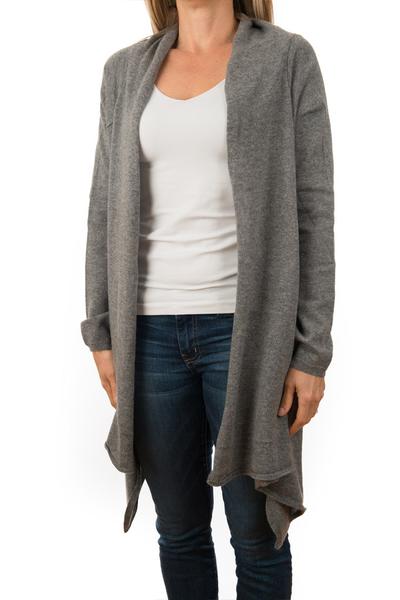 Cashmere Sweater Wrap
Made by Red Twist, this cashmere sweater wrap is an essential business travel accessory. Made with 100% pure cashmere to create a sweater wrap that is warm, but not bulky – each wrap weighs only 13 ounces, so easy to toss in your bag for the flight and then use for warmth or to dress up during your travels.  One size fits all. Available in 16 colors. Additionally, money from the sale of each Red Twist wrap goes to help educate young girls in Asia through a donation to Room to Read.   $195, theredtwist.com
---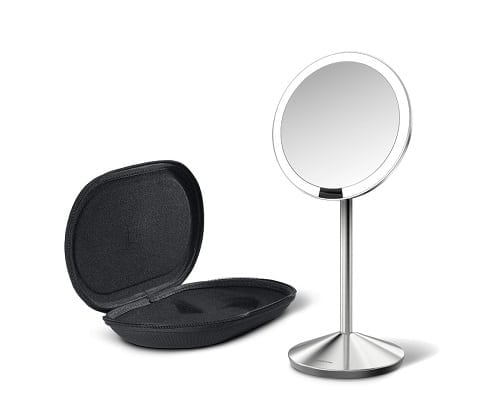 simplehuman Mini Sensor Mirror
If you prefer to travel with a compact mirror or struggle with the lighting in the hotel room bathroom, the simplehuman mini sensor mirror is made for you. This compact, palm-sized mirror is built with simplehuman's patented tru-lux light system which makes it great for getting ready. The lighting simulates natural sunlight, allowing users to see full color variation, so makeup is always color-correct and flawless. The best part is this mirror is rechargeable and one full charge will last up to 5 weeks. 129.99, simplehuman.com
---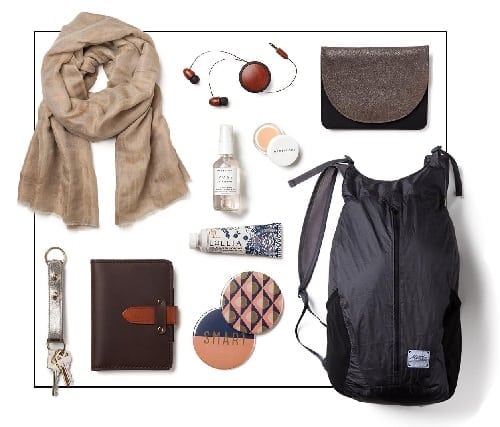 Jet Set Style Luxury Travel Gift
Whether you're traveling by jet, yacht, or Italian roadster, do it in style with this luxe travel gift. Knack hand-selected essentials for style and comfort that the well-traveled among us swear by, including a shimmery cashmere scarf, fine leather accessories, skin and beauty products for instant refreshment, and a lightweight waterproof backpack in which to tote it all. Many of these outstanding products also have a mission: proceeds from the Zari cashmere scarf support girls' education programs in India, while Minor History supports the Arts Action Fund non-profit. $531.50, knackshops.com
---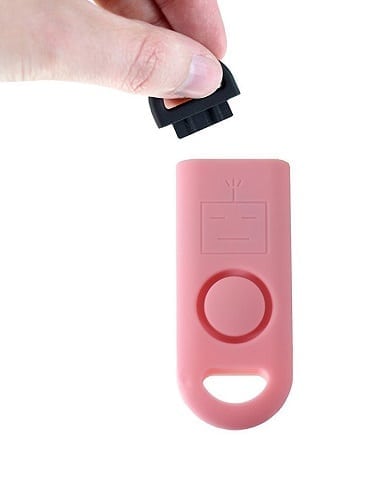 eAlarm
Finding a personal safety item that will go through airport security is difficult. The eAlarm can is TSA friendly and has a 120-130 decibel siren. It fits easily on your keychain. The lightweight alarm is a powerful means to deter threats and alert people when you need help. $10, Amazon
---
Perfect Travel Dress
For lady road warriors that like outfits that multi-task, the GRACEDBYGRIT's Perfect Travel Dress is ideal. It's like getting four dresses in one! This versatile black, form-fitting dress has a mid-thigh slit, and can be worn long or tied up short. It can be worn for a casual occasion or easily dressed up for an evening out. The material is lightweight.  $138, gracedbygrit.com
---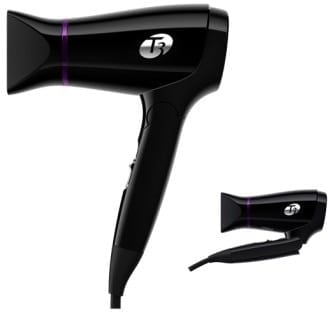 T3 Featherweight Compact Folding Dryer
It has recently been reported about how dirty the hotel hairdryer is. Instead of using the underpowered (and germy) hotel hair dryer, pack along the Featherweight Compact Folding Dryer by T3. This is an ultra compact, lightweight hair dryer powered by T3 Tourmaline plus SoftAire, an advanced airflow technology that generates a high volume of ion-enriched air that dries large section of hair fast and healthy. The full-performance drier also features two speed and heat settings, cool shot plus a concentrator nozzle for styling, a feather-light body and a quiet motor for effortless drying. It even folds down to half its size for easy travel and storage. $150, Nordstrom
---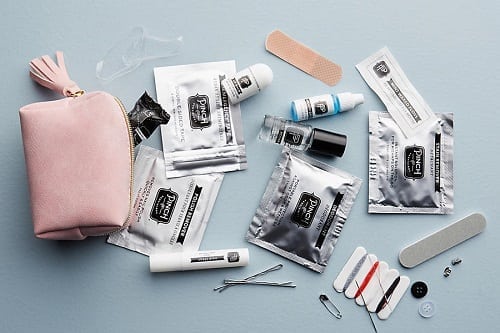 Pinch Provisions Minimergency Kit
Pinch Provision's Minimergency kits have become a purse staple thanks to their well-packed primping emergency supplies in a neatly proportioned package. The kit includes deodorant towelette, stain remover, nail polish remover, dental floss, clear nail polish, lip balm, breath freshener, hair spray, mending kit with a safety pin, double-sided tape strips, clear elastics, emery board, bobby pins, and hair spray. $18, anthropologie.com
---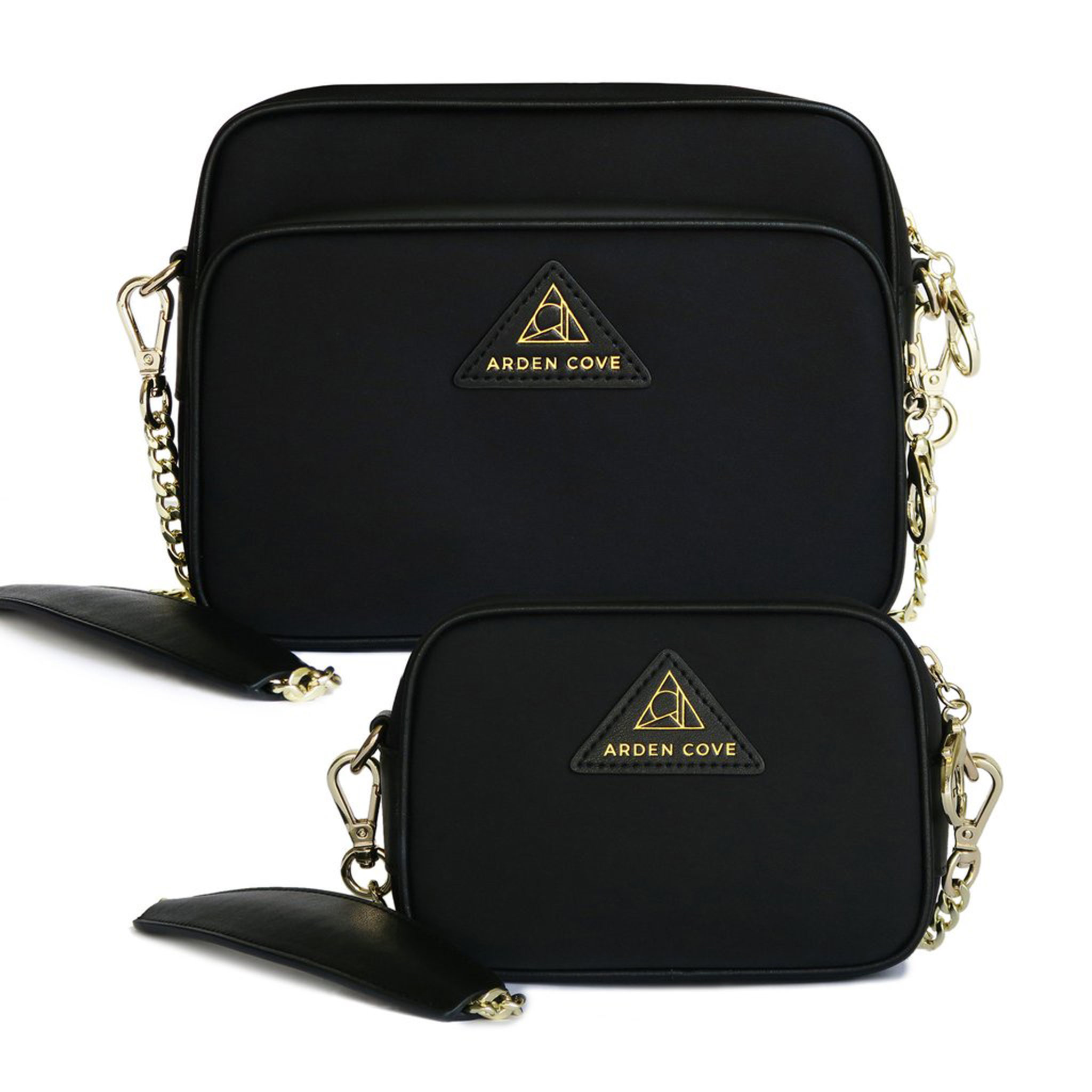 Anti-Theft Cross Body Purse
The Anti-theft Waterproof Travel Crossbody is designed for function, protection, and style. The crossbody comes with waterproof nylon and zippers, RFID blocking built-in wallet, 100% lined with slash resistant fabric and locking zippers. Perfect for taking on a trip! Available in 2 sizes. Starting at $93, ardencove.com
---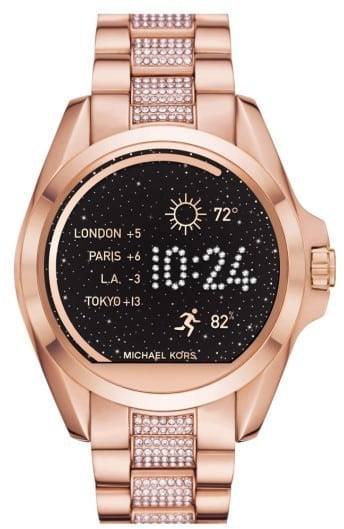 Bradshaw Access Bracelet Smart Watch
A travel lifestyle calls for a smart watch that lets you stay organized, in touch and ready for any late-coming developments or change of plans. Though it boasts a traditional everyday design, when synced to your smartphone, the Michael Kors Bradshaw Access Smart Watch displays all sorts of practical features, from text, e-mail and incoming call notifications to tracking of your daily activities. The sunray dial also features a day-of-the-week track and an automatic time-zone update, keeping any jetsetter on time. $229. Nordstrom  
---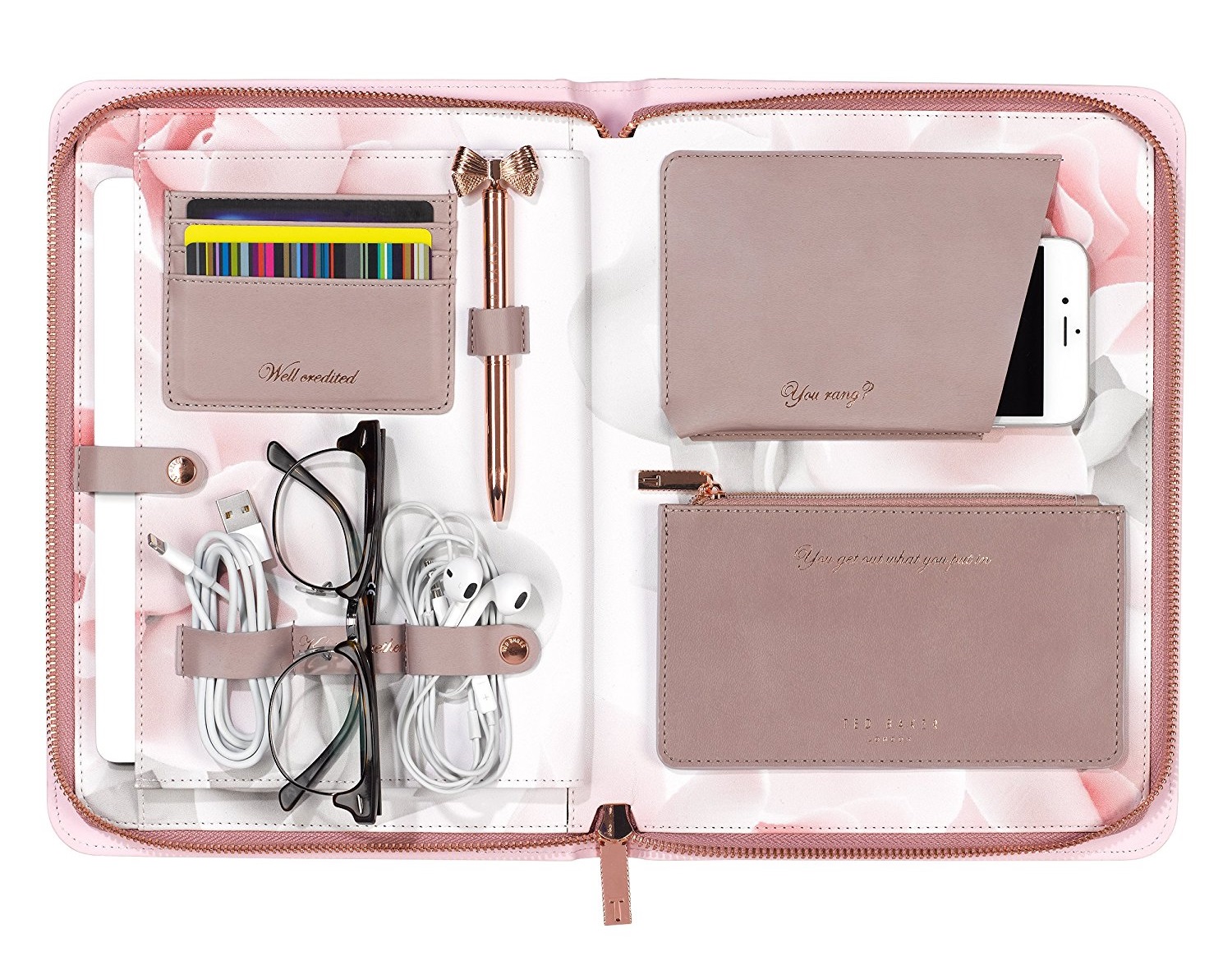 Ted Baker Travel 'Lifestyle' Organizer
A beautiful travel and lifestyle organizer by Ted Baker featuring designated space for your cell phone, credit cards, pens, cables, and a small notepad. A perfect gift for a lady on-the-go. $70, Amazon
---

LUNA

™
go Travel Facial Brush
The LUNA go face brush is the perfect travel-friendly beauty companion for your busy lifestyle! The LUNA go is the ideal size – that of a cotton pad – and shaped for you to take anywhere. With its compact size and T-Sonic™ technology, you can enjoy a full skin care routine whenever you want, without compromise. $99, FOREO.com
---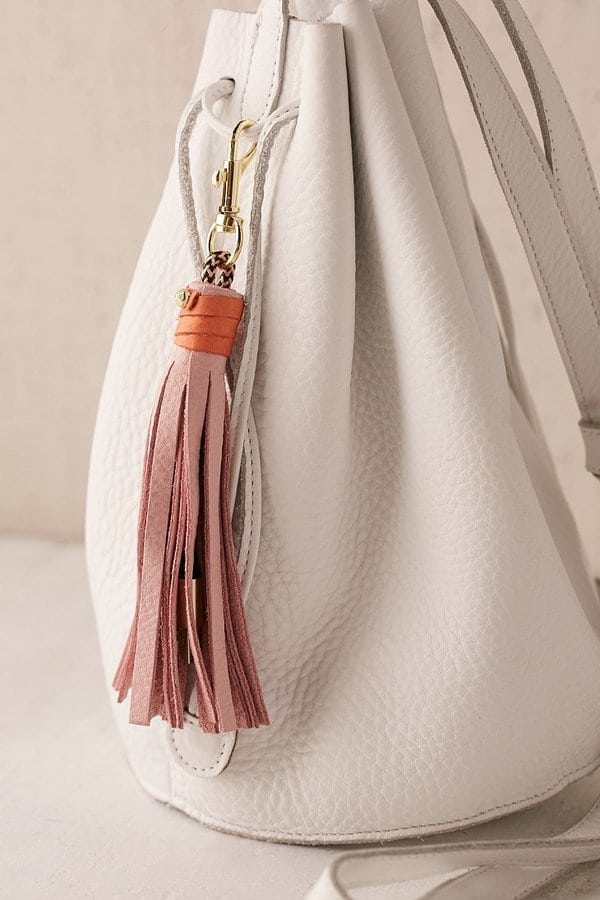 USB Leather Tassel Keychain + Charging Cord
Charge your phone on-the-go with this soft suede tassel keychain complete with USB and lightning cord. Clip it on your purse or backpack so you have it wherever you go! Portable power charger sold separately. $26, Urban Outfitters
---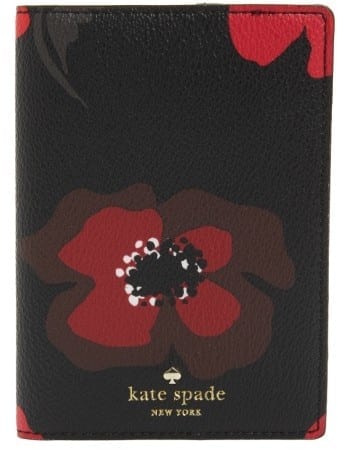 Poppy Leather Passport Holder
Ready, set, travel! Break out of the typical black travel gear with this KATE SPADE NEW YORK poppy-print passport holder. The lightly textured leather will keep you looking stylish to the last detail. $78, Nordstrom
---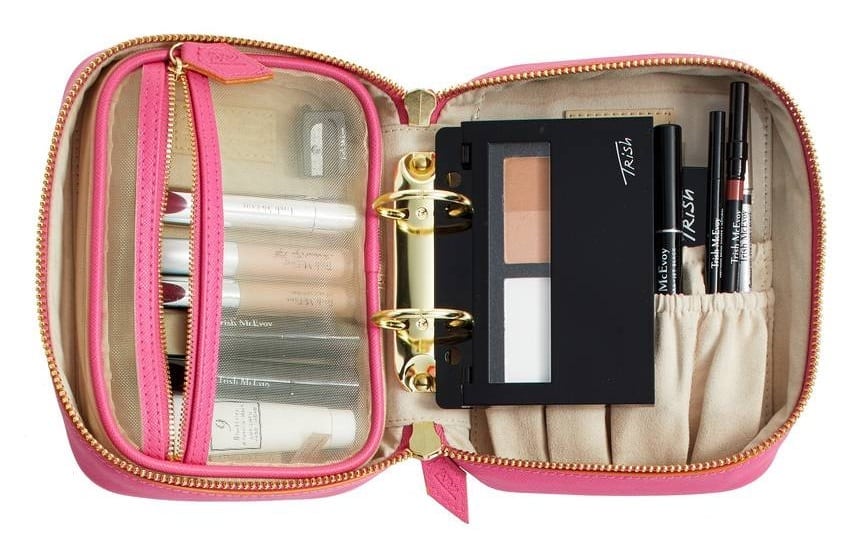 Makeup Planner
Trish McEvoy creates innovative products that take the guesswork out of beauty (and packing!). Her patented Makeup Planner® beauty organizer includes an elite 16-piece collection of Trish's most iconic essentials—some in full sizes (all under 1 oz.)—and newest releases for eyes, face and lips to address every woman's beauty concerns. Petite Planner $75, Nordstrom, Large Planner (shown) $225, Nordstrom
---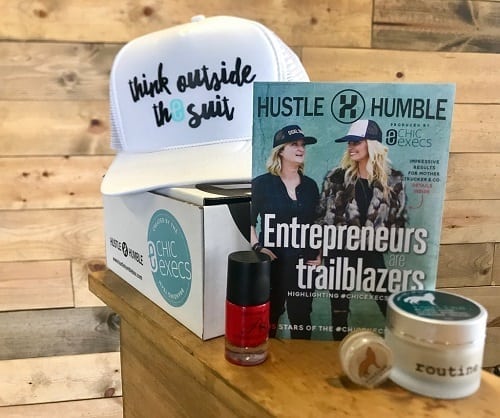 Hustle Humble Subscription Box
The Hustle Humble Subscription Box is the perfect gift for the lady boss in your life.  The box delivers innovative entrepreneurial tools once a month, including tools to build confidence and grow a business, plus a monthly gift. In addition, the member will receive valuable insights from their events and tips from panelists. All subscribers who have a 3+ month membership, receive FREE VIP into our Speed Pitching events with the opportunity to connect with media, buyers, social influencers and other brand owners. $250, hustlehumble.com
---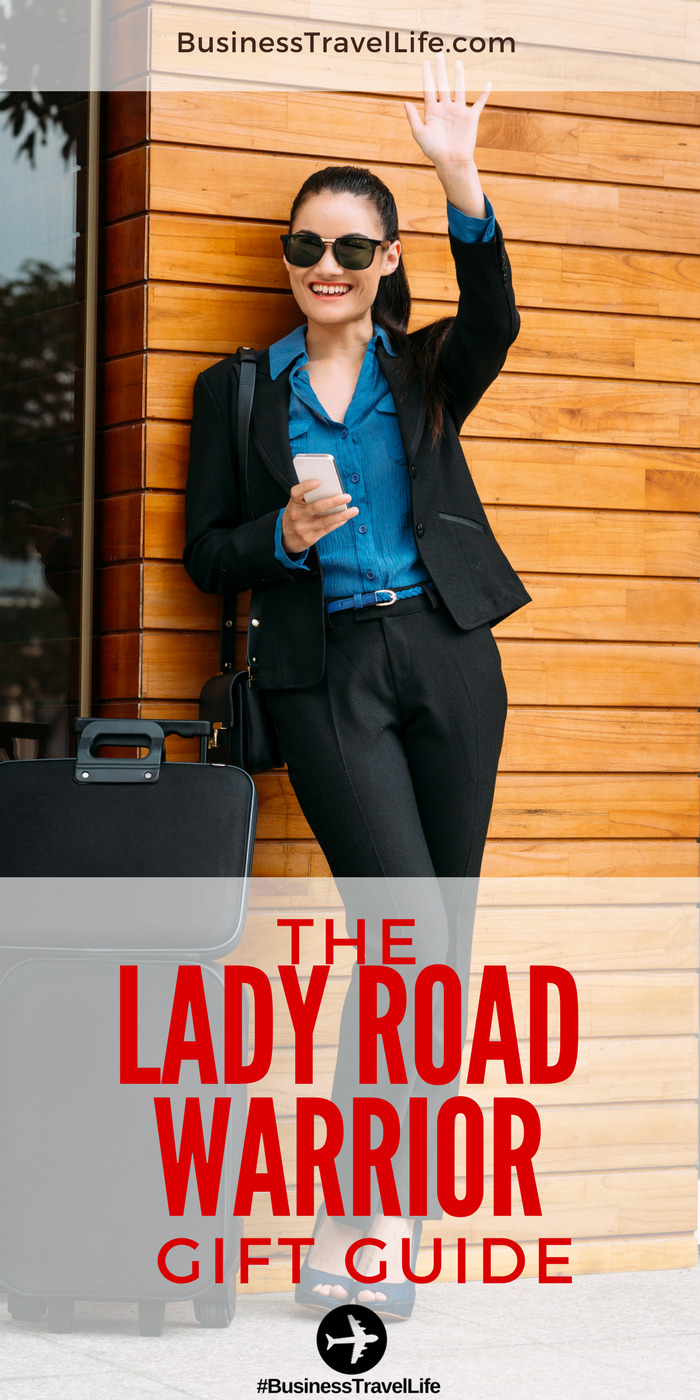 ---
Business Travel Life
Business Travel Life is an online resource supporting the road warrior lifestyle. We give business travelers the tools they need to maintain their wellness and productivity when traveling. The topics we cover include business travel tips, travel workouts, healthy travel hacks, travel products, general travel tips, and industry trends. Our goal is to make business travel a healthier experience – and to make healthy travel practices more accessible to all road warriors.