These are the best gifts for frequent flyers. The items we have selected are easy to pack and sure to provide hours of entertainment for the frequent flyer in your life.
Carry On Cocktail Kit
Gone are the days of boring in-flight drinks. Created in collaboration with PUNCH, the Carry on Cocktail Kit includes everything you need to mix up two delicious cocktails at 30,000 feet. Whether you're in the mood for a proper Old Fashioned, the perfect Gin & Tonic or a spicy Moscow Mule, the Carry on Cocktail Kit is the ultimate traveler's companion. Get ready to put your seat in the laid-back position. You are now free to cocktail about the cabin. TSA compliant. Carry On Cocktail Kit, $24.00 each or set of three for $90.00.
Enter code businesstravel2015 at checkout to receive 15% off!!
Portable Power Bank
Keep electronic devices charged in-flight with the slim Pachyderm POWER 10,000mAh portable travel charger. This handy appliance is the perfect choice for on-the-go charging of all your portable devices. The slim design allows the device to easily fit into your purse or laptop bag. The portable power bank by Pachyderm has more features than most power banks including 2 USB ports and an LED flashlight. The durable aluminum casing protects the power bank, increases durability and extends battery life. You can expect to charge your phone and other devices four times on a fully charged power bank before recharging the power bank. Pachyderm Power Bank
, $38.95. Available in black, blue, silver, gold, and pink.
Enter code OQBLF2EA at checkout to receive free shipping!!
Amazon Prime members enter code GXI56WPC at checkout to receive 10% off!!
Seat Pak In-Flight Organizer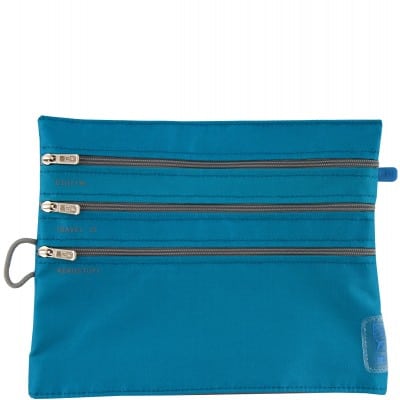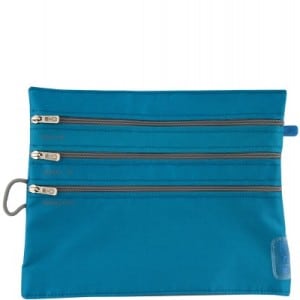 Stay organizer in flight with the Seat Pak. From takeoff to landing, there is a place to store everything in the Seat Pak's 3 front zip pockets (ID, tech gear, cosmetics, etc.), 2 interior card slots, and the large rear zip pockets that hold everything else. The Seat Pak is 9 x 7 inches and can expand up to 2.75 inches deep. There is a loop attached to the Seat Pak to hang it on the tray table latch. Seat Pak In-Flight Organizer, $28.00.
Noise Canceling Headphones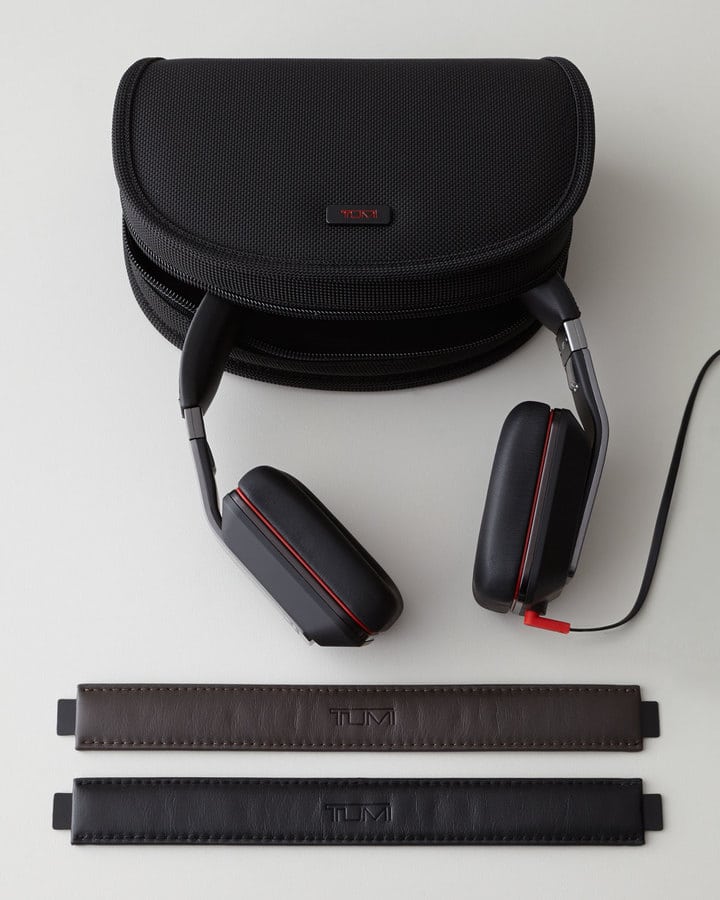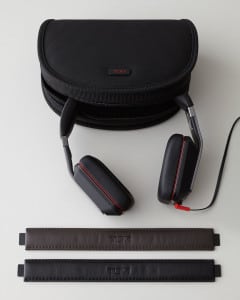 Noise canceling headphones are basically the gateway to a peaceful flight. No crying babies and no over hearing loud conversations- just peace and quiet, or your choice of music. The Tumi Noise Canceling Headphones include a ControlTalk cable for controlling music and phone calls through tablets and other devices. The cables are compatible with Androids, iPad®, iPhone®, iPod®, and Skype®. As a bonus, these headphones include three headbands, one black leather, one brown leather, and one black ballistic nylon, so you can change the look to match your style. Travel pouch and three-piece cable set are also included.
Tumi Noise Canceling Headphones, $295.00 on sale now
The Mindfulness Coloring Book
This is not your kid's coloring book. The latest trend in stress relief is a fun one that can be enjoyed virtually anywhere- especially in-flight by an overworked business traveler. This pocket sized coloring book provides hours of entertainment with over 70 pages. The coloring book dimensions are 6.9″ x 5″ x 0.5″. Pair with a small pack of colored pencils. The Mindfulness Coloring Book: Volume 1
$7.63 | The Mindfulness Coloring Book – Volume 2
$9.95
Jetsetter Playing Cards
This card deck is a great stocking stuffer for travel or aviation enthusiast. The card deck was inspired by the roadside signs that guide traveler and plane spotters to their destination airports. The playing cards showcase re-colored standard faces with a classic and casino inspired back design. Check out their card deck clip and case when you visit! Jetsetter Playing Cards, $10.99. You can received 15% off your entire purchase by emailing your order to orders@jetsetterplayingcards.com and mentioning this article.
Neck Pillow
Neck pain is a common complaint among travelers. Neck pillows are a necessity for frequent flyers. Napping is much easier with a neck pillow. You can choose an inflatable neck pillow that folds up into a small pouch or a foam neck pillow. Samsonite Inflatable Travel Pillow, $12.00 | Luxury SensorPedic Sensor Foam Travel Pillow, $85.00
nap Plush Eyemask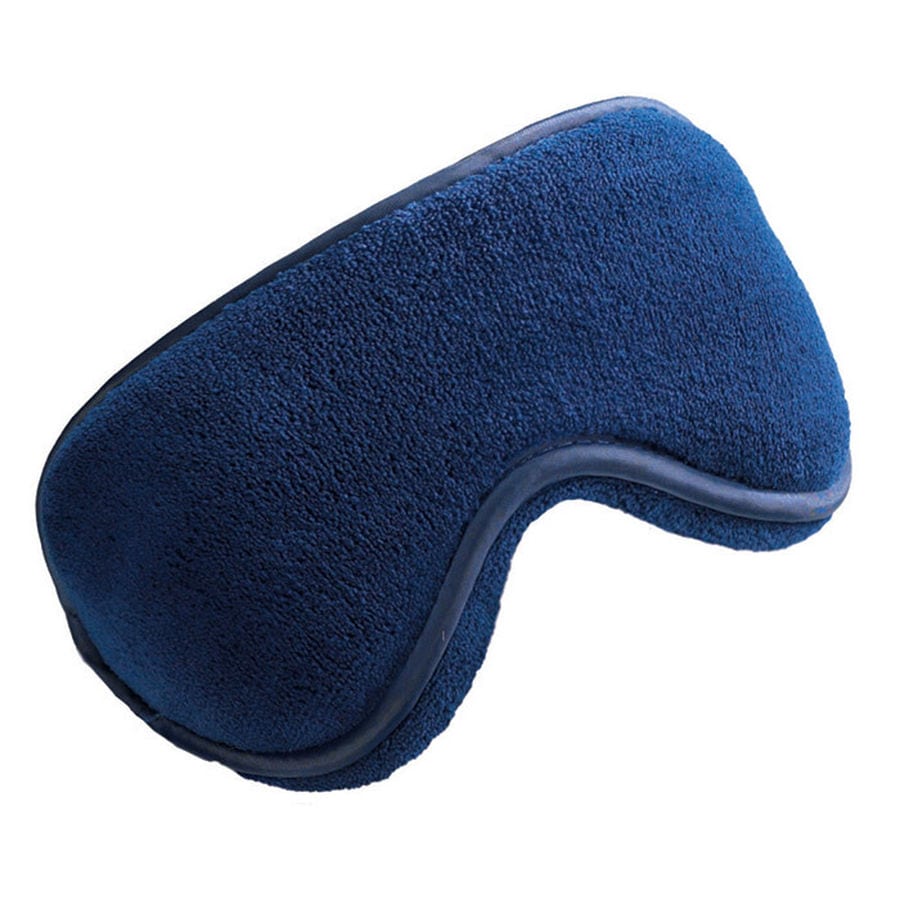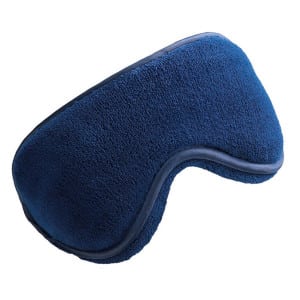 During a long day of travel, , an in-flight nap is often necessary. Eye masks block out natural light or the reading light from the passenger sitting next to you. Eye masks are also helpful for hotel rooms that do not have black out shades. The nap Plush Eyemask
is made with Brookestone's NapSoft® fabric that provides instant soothing and softness to help you feel warm and relaxed. Nap Plush Eyemask, $9.99
Air Repair Skin Care Set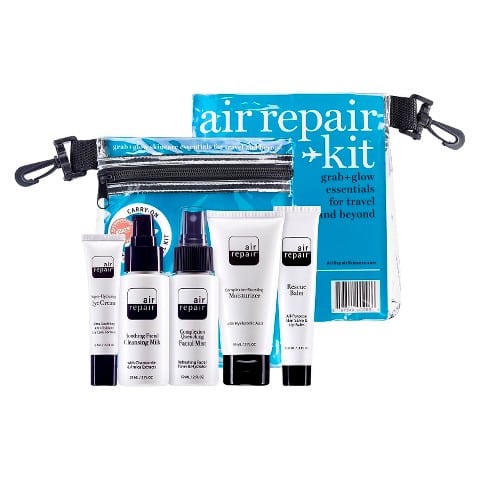 Allure Magazine recommends Air Repair Kit as the only skin system available on the market specifically created to combat the effects of flight fatigue, and environmental stressors that affect the health of the skin. Ingredients in the Air Repair products are formulated to prevent skin dryness, irritation and pre-mature aging. The Air Repair Kit is safe for all skin types as it is free of Parabens, Petroleum and Mineral Oil. The TSA compliant kit includes: 2 oz. Soothing Facial Cleansing Milk, 2 oz. Complexion Quenching Facial Mist, .5 oz Super-Hydrating Eye Cream, 2 oz. Complexion Boosting Moisturizer and .9 oz. Rescue Balm All-Purpose Skin. Air Repair Kit, $42.99
Flying with the Rich and Famous: True Stories from the Flight Attendant who flew with them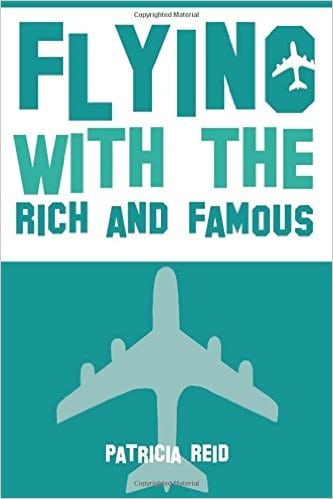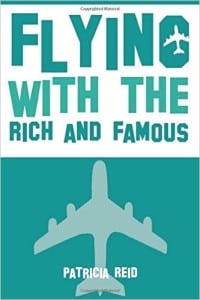 This book is a perfect gift for frequent travelers. Come aboard a private jet and see what it's like to fly around the world with the rich and famous! A unique tell-all about life on the road with the author and former flight attendant. The author tells us she, "designed the book with the idea to get one from the west coast to the east without having to pick up anything else." The true and hilarious stories are from locations all over the world. This is a lighthearted read that will be enjoyed by any traveler who wants to know what the celebrities are like when no one is watching but the flight attendant. Flying with the Rich and Famous: True Stories from the Flight Attendant who flew with them
, $14.99 hard copy/ $4.99 digital.
Amazon Kindle E-Reader
Kindle is designed as a dedicated e-reader. The Kindle is a great gift for someone who disconnects during travel and enjoys catching up on reading. The Kindle has a glare-free, touch screen. The Kindle also stays charged for weeks on a single charge.6″ Glare-Free Kindle
, $79.99-$99.99
Business Travel Life
Business Travel Life is an online resource supporting the road warrior lifestyle. We give business travelers the tools they need to maintain their wellness and productivity when traveling. The topics we cover include business travel tips, travel workouts, healthy travel hacks, travel products, general travel tips, and industry trends. Our goal is to make business travel a healthier experience – and to make healthy travel practices more accessible to all road warriors.