Finding gifts for travelers can be challenging. Our 2015 Holiday Gift Guide is full of gifts for traveler's. These gifts are for the lady road warriors.
High Heel Bag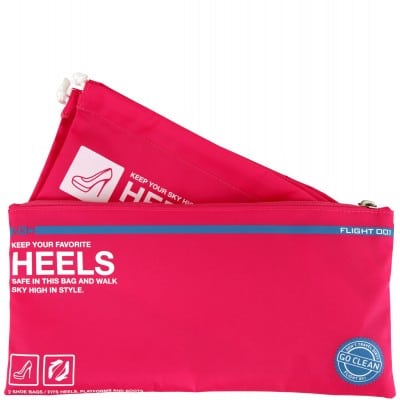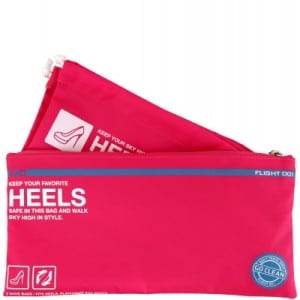 Keep your high heels clean and your clothes clean with the Flight 001 High Heel Bag. Designed to stash in a suitcase, the heavyweight nylon material conceals odors and contains messes, making packing (and unpacking) simple and sanitary. Two heel bags per set.
Flight 001 Heel Bag, $24.99
Metallic Jewelry Roll
The best way to keep your jewelry tangle free during travel. This Metallics Fine Leather Jewel Roll
is a necessity for holding rings and earrings with a specially designed section for tangle free storage of fine necklaces and bracelets. This jewelry roll is compact and perfect for travel. The dimensions are 4.5″ x 9.5″ open, and 4.5″ x 2.5″ closed. The Jewelry Roll is made from fine goatskin leather. Metallics Fine Leather Jewel Roll
, $60
Flat Out of Heels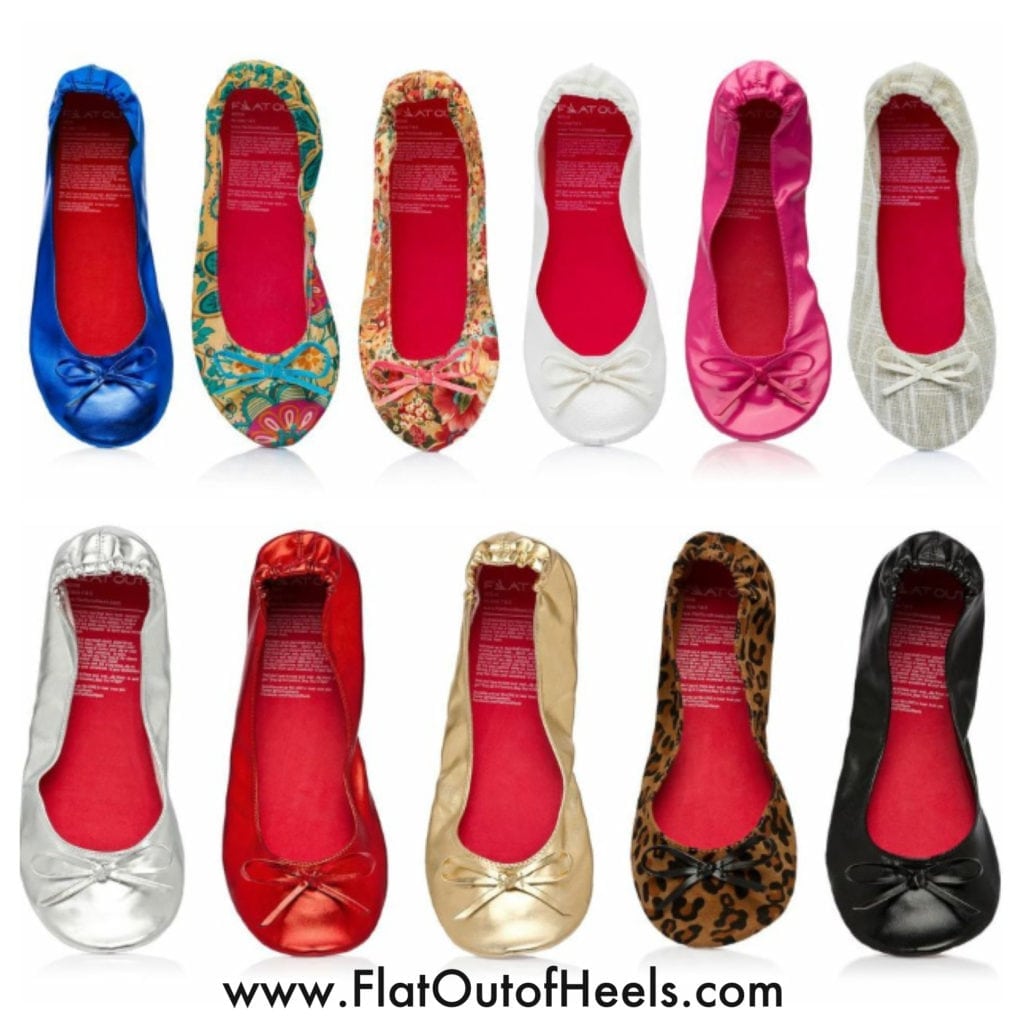 Flat Out of Heels are a genius way to relieve your feet after a long day. These flexible ballet style flats conveniently roll up, so they fit easily into your purse or carry-on bag. The stylish flats are available in a variety of colors. Flat Out of Heels, $9.99-$29.99.
Hair Travel Essential Set
The Hair Travel Essentials Set is the best way to keep your hair healthy on the go. The TSA compliant kit includes moisturizing and cleansing Maintain the Mane Shampoo and Conditioner, Seven Day Miracle hair masque for silky, frizz-free hair, Atomic Mist for thickening, No Knott (infused with cold-pressed organic Argan and Macadamia Oil) for tangle-free hair,and Surf Bomb for effortless texture and waves. Additionally, the kit includes a travel size pink blow dryer with an ultra concentrated nozzle and a wet/dry detangler brush. Hair Travel Essentials Set, $145
Paulo Coelho Daily Planner

This beautiful planner provides a daily source of inspiration with Paulo Coelho quotes and beautiful artwork. Perfect for planning travel and staying organized on the go. This would also make a beautiful journal to document daily adventures. Dimensions are 5.4″ x 0.6″ x 8.2″. Paulo Coelho Daily Planner
, $14.36
MAC Essential Travel Brush Kit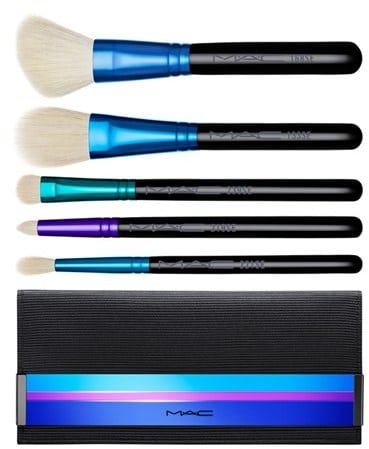 This Limited Edition MAC Essential Brush Kit has a variety of travel sized brushes that will provide endless options. The kit includes one of each: Large Angled Contour Brush, Small Cheek Brush, Mini Tapered Blending Brush, Eye Shading Brush, and Pencil Brush. Limited Edition MAC Essential Brush Kit, $52.50 ($145 value)
Longchamp Le Pliage Monogram Large Travel Tote Bag
The Longchamp Le Pliage Large Travel Tote is a great travel tote. The tote can be folded up into a small pouch (great for those who shop during travel and need an extra bag for the return flight). The bag has nylon canvas with textured leather trim with golden and matte nickel hardware. The leather tote handles have a 3.5″ drop. The interior has one open pocket and coated lining. As a bonus, the bag can be personalized with three-initial monograms. Dimensions are 14″H x 17″W x 5.5″D and the weight is 13 oz. Longchamp Le Pliage Large Travel Tote, $135
Hanging Toiletries Bag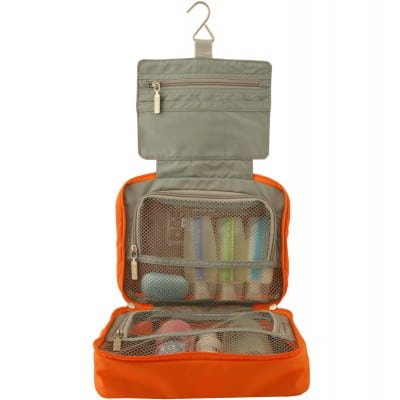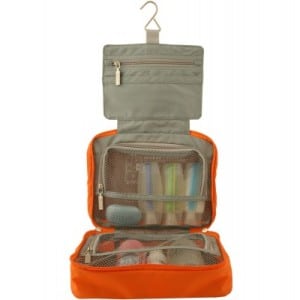 This hanging toiletry bag is great for those who need a little extra room. With two large mesh compartments and two flat pockets, this toiletry bag will hold and organize everything from full size bottles to band-aids. The hook is large enough to hang on the towel rack or door and save counter space. Dimensions are 11″ X 7″ X 4″ when zipped up. Hanging Toiletries Bag, $39
Beautiful Color Travel Collection
The Oribe Beautiful Color Travel Collection is a luxurious set of products that will keep your hair color luminous and keep your hair free from split ends. This travel size collection includes TSA approved Shampoo and Condition that prevent discoloration, fading, and drying. The collection also includes a full sized (but TSA friendly) Split End Seal that contains a special blend of polymers, vegetable proteins, and natural extracts to mend split ends and protect against future breakage. This kit makes sure colored hair stays straight-from-the-salon perfect, where travel takes you. Oribe Beautiful Color Travel Collection, $60
Purse Hook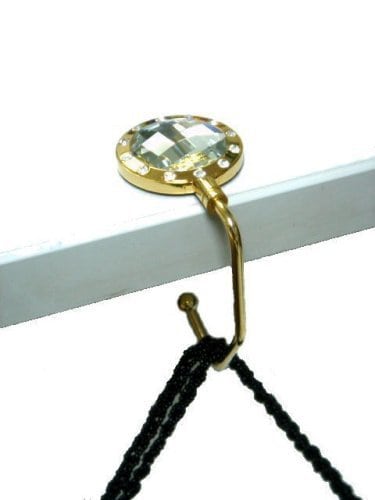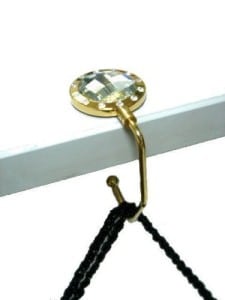 Keep your purse safe from thieves and off dirty floors during travel with this stylish Purse Hook
. The purse hook can hold up to 20 pounds and includes a velvet pouch to hold it. Purse Hook
, $9.99
Cashmere Scarf
The cashmere scarf is an essential to your travel wardrobe. This cozy, 100% cashmere scarf comes in multiple color. Dimensions are 10″x 71.3″ including the fringe. Solid Woven Cashmere Scarf, $72.90
Available in Beige Moonlight, Black, Blue Twilight, Grey Dawn, Ivory, Pale Grey, Pink Hush, Purple Nectar, and Red Cinder
TSA- Approved Hair & Skin Gift Set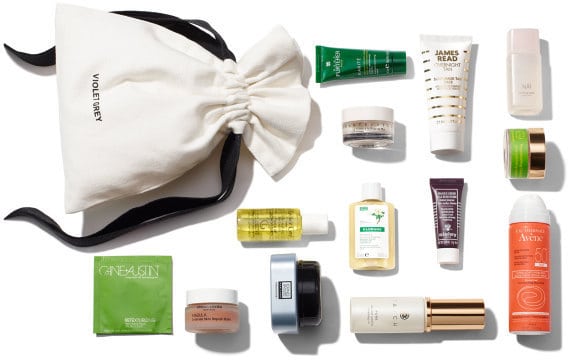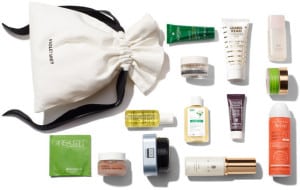 This fabulous set includes 12 skin and hair essentials that will keep your complexion glowing and your hair fresh and healthy. The set includes the following items: African Botanics Marula Intense Skin Repair Balm – 0.51 oz, Avène Ultra-Light Hydrating Sunscreen Lotion Spray SPF 50 For Body – 1 oz, Cane & Austin Retexturizing Treatment Pads – 1 pad, Chantecaille Rose de Mai Cream – 0.51 oz, Erno Laszlo Firmarine Night Cream – 0.5 oz, James Read Sleep Tan Mask Face – 0.9 oz, Klorane Magnolia Shampoo – 0.8 oz, Leonor Greyl L'Huile de Leonor Greyl Pre-Shampoo Oil Treatment – 0.84 oz, Renè Furturer Karitè Intense Nourishing Hair Mask – 0.52 oz, Sisley-Paris Black Rose Mask – 0.38 oz, Själ Mineral Källa Energy Tonic – 1 oz, Tata Harper Regenerating Cleanser – 0.5 oz, Tatcha One Step Camellia Cleansing Oil – 0.8 oz, VIOLET GREY Duster, and Gift Box. TSA-Approved Hair & Skin Set, $125.00
Business Travel Life
Business Travel Life is an online resource supporting the road warrior lifestyle. We give business travelers the tools they need to maintain their wellness and productivity when traveling. The topics we cover include business travel tips, travel workouts, healthy travel hacks, travel products, general travel tips, and industry trends. Our goal is to make business travel a healthier experience – and to make healthy travel practices more accessible to all road warriors.