According to a 2012 study done by U.S. Travel Association, 48% of business travel was completed by car rather than flying or taking the train. We have compiled a list of gifts for commuters that are useful for driving to work and for business trips. These gifts will make the hours spent in the car driving for business trips more enjoyable!
Sun Visor Organizer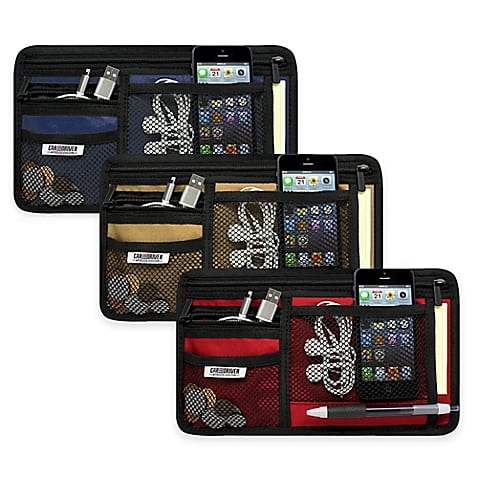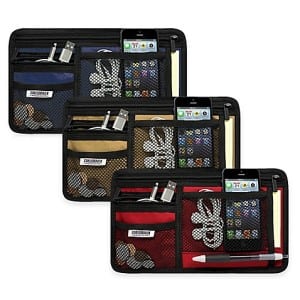 Fitting virtually any car visor, this Sun Visor Organizer is a great way to keep your car organized during long drive. With 9 compartments, you can store a variety of items, including smartphones, headphones, pocket change, and more. It features 9 compartments with zippers and mesh. Dimensions are 6-3/4″ x 1″ x 4-1/2.
Bed, Bath & Beyond, $9.99. Available in black, gray, and red.
Insulated Stainless Steel Water Bottle
The S'well water bottle features ThermaSwell™ fabrication that keeps cold drinks cold for up to 24 hours and hot drinks hot for up to 12. The S'well water bottle is designed to fit in a standard car cup holder. The wide mouth is large enough to fit ice cubes and to aid you in keeping it clean. The bottles are hand painted BPA-free polypropylene. Available in 9 oz, 17 oz, and 25 oz. Nordstrom, $25-45. Available in black, turquoise, champagne, blond wood, teak wood, pink textile, silver, white with black hearts, white crocodile, electric blue, and white,
S'well donates a portion of the proceeds from the sale of each bottle to UNICEF to help provide clean drinking water to children around the world.
High-Output Car Charge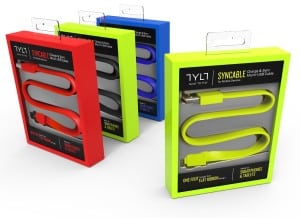 The Tylt Micro USB Car Charger is an innovative device. The charger is designed with a flat silicon rubber cable that will not tangle with your other cables or keep your center console from closing. The design also allows you to charge two devices at one time. With the cable length a little over 2 feet, you can also charge lay your device wherever you prefer during charging. Tylt Micro USB Car Charger
, $39.99 ($14.89 on sale!) Available in black, blue, green, and red.
Phone Mount

The MagGrip CD Slot Phone Mount utilizes your CD player to hold your phone. Users give this device high ratings. This phone mount, which is inserted into your CD player, does not block your view of the road. MagGrip CD Slot Phone Mount
, $10.99
Portable Jump Starter
The JumPack Portable Power Pack
is the same size as an external hard drive and packs enough power to jump start a vehicle. As crazy as it may sound, this device works when you connect the cables to the battery and plug them into the JumPack. The JumPack has enough power to jump vehicles requiring 200A (400A peak) and less to start, though reviews mentioned jumping vehicles such as trucks and SUVs with the JumPack. JumPack Portable Power Pack
, $104.90
Passport Radar Detector
The Escort Passport Radar Detector
is one of the smartest radar detectors on the market. It has features including AutoLearn and TrueLock to prevent false alarms and a Mark feature to save speed traps. Like other radar detectors, it is able to detect each band of speed enforcement radar and use its programmable GPS to alert of you camera or speed traps. Escort Passport Radar Detector, $329.99
Heated Massage Seat Cushion
Make your seat more comfortable with the heated massage seat cushion. The cushion has ten locations that vibrate including the neck, back and thighs with soothing heat for the lower back area. Choose from three speeds and four programs. The heat has a separate on/off control. Plugs into the car adapter and automatically shuts off after 30 minutes. Heated Massage Seat Cushion
, $56.99
GPS Dash Cam All in One
This GPS Dash Cam combo by Magellan features premium navigation and integrated HD recording in the same place. The GPS includes free lifetime map updates. The dash cam is 120 degrees wide and can record the entire street from any location on the windshield. Should your vehicle endure sudden impact, the dash cam locks the video and data to record the event. Magellan RoadMate GPS Navigator Dashcam
, $164.99
Travel Umbrella
A Travel Umbrella
is essential to keep in your vehicle. The Travel Umbrella by LifeTek features a wind proof frame and a two year warranty. The umbrella is large enough to keep you dry and small enough to fit into your briefcase. LifeTek Travel Umbrella
, Available in 42″ or 35″, $34.95 – $36.95
Heated Window Scraper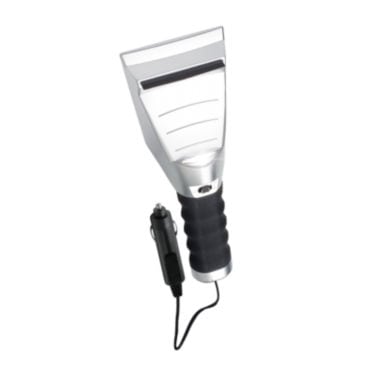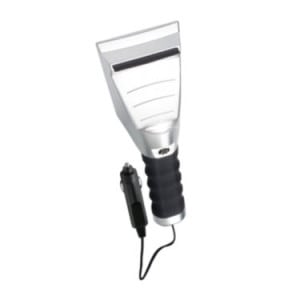 Get on the road faster with the Smart Gear heated ice scraper. The heated scraper will help the ice melt faster than a non-heated scraper. The heated scraper plugs into a 12v car charger and features an LED light for use at night. Smart Gear Heated Scraper, $14.99
Multi-Purpose Hooks for the Car Seat

The Mini Hanger Multi-Purpose Car Hooks
are great for keeping your purse or other bags off the floor. Each metal hook can hold up to 10 pounds. Mini Hanger Multi-Purpose Car Hooks
, $4.60 for 2
Infrared Thermometer Gun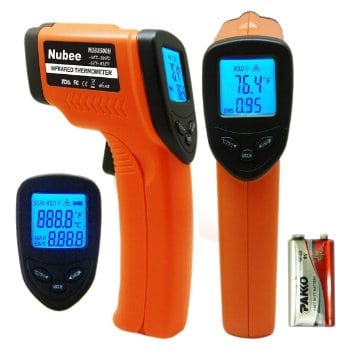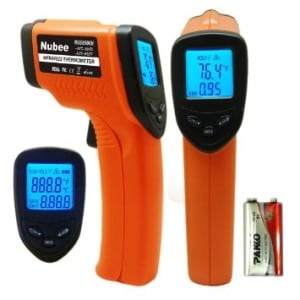 You may be wondering why this is something to keep in your car. However, an infrared thermometer gun can come in handy to keep an eye on tire hot spots and engine temperature. Non-contact Infrared Thermometer
, $19.88.
Business Travel Life
Business Travel Life is an online resource supporting the road warrior lifestyle. We give business travelers the tools they need to maintain their wellness and productivity when traveling. The topics we cover include business travel tips, travel workouts, healthy travel hacks, travel products, general travel tips, and industry trends. Our goal is to make business travel a healthier experience – and to make healthy travel practices more accessible to all road warriors.