There's a new app available, curated specifically for business women, by women who have spent hours upon hours on airplanes and in hotel rooms across the country.
Inspired by their own experiences, the Amelia app was created.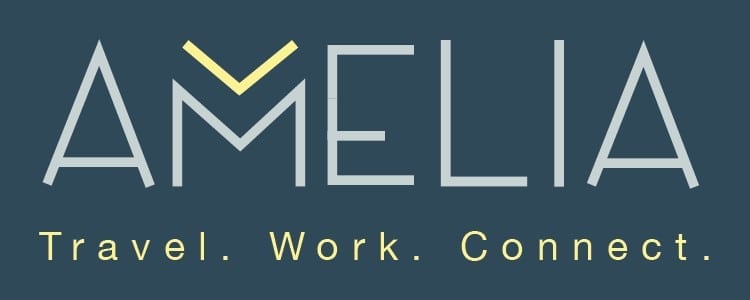 It's for the million milers.
The road warriors.
The women leaning in and hitting the road to benefit their careers.
An App for Business Travel
The beta Amelia web app joins together women who travel for business. Women who embody intellect, adventure, boldness and bravery in their day-to-day lives as professionals, mothers, partners and friends.
Here's what you can expect from the web app:
Daily discussions on the message board
Travel tips
Travel product reviews
News about business travel trends and safety tips
Giveaways including travel products and Amelia swag
Here's a video explaining how it works.
[tvideo type="vimeo" clip_id="225104425″]
The History Behind Amelia
This idea, like many, was born out of necessity: the founders personally experienced way too many creepy cab drivers and dinners alone in hotel rooms when they travel for work.
Kate Nichols, Founder of Go Jane Go, the parent company of Amelia, spent 15 years traveling for the brands she represented, usually alone.
One night, while sitting alone at her hotel bar, trying to look busy on her phone, Kate thought, "I wish I could connect with other women like me, in my exact situation. I'm tired of eating alone, tired of exploring cities alone, and tired of worrying about being approached by the wrong people. I just want to chat with someone over a glass of wine."


Sound familiar?
Kate asked the co-founder, another woman with years of business travel experience under her belt, and her sister, to join her in making Amelia a reality. Ellen Saksen is the CEO and co-founder of Go Jane Go.
"I loved Kate's idea," Ellen says. "In my career, I spend a ton of time on the road, traveling for work with major brands and companies. And yet at the end of the day, I never had a resource for making the most of my time on the road by networking or meeting new people."
Together, Kate, Ellen and Sanjana Baldwa, the UX designer, launched their startup in Pittsburgh. The Amelia app was born: a platform connecting women business travelers in real-time so when they're on the road they can find another professional to go for a run with, grab dinner with or shoot the breeze with — and feel safe.
Join now.
You have two options:
Go to amelia-app.com and sign up. Fill out your profile and start connecting with other women when you're on the road or even when you're home and want to try something new.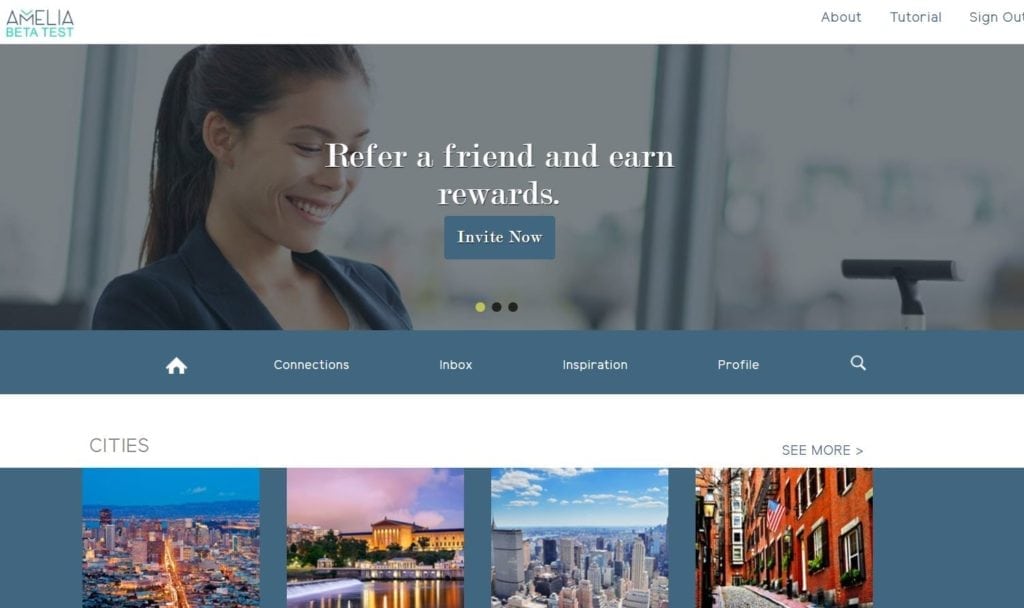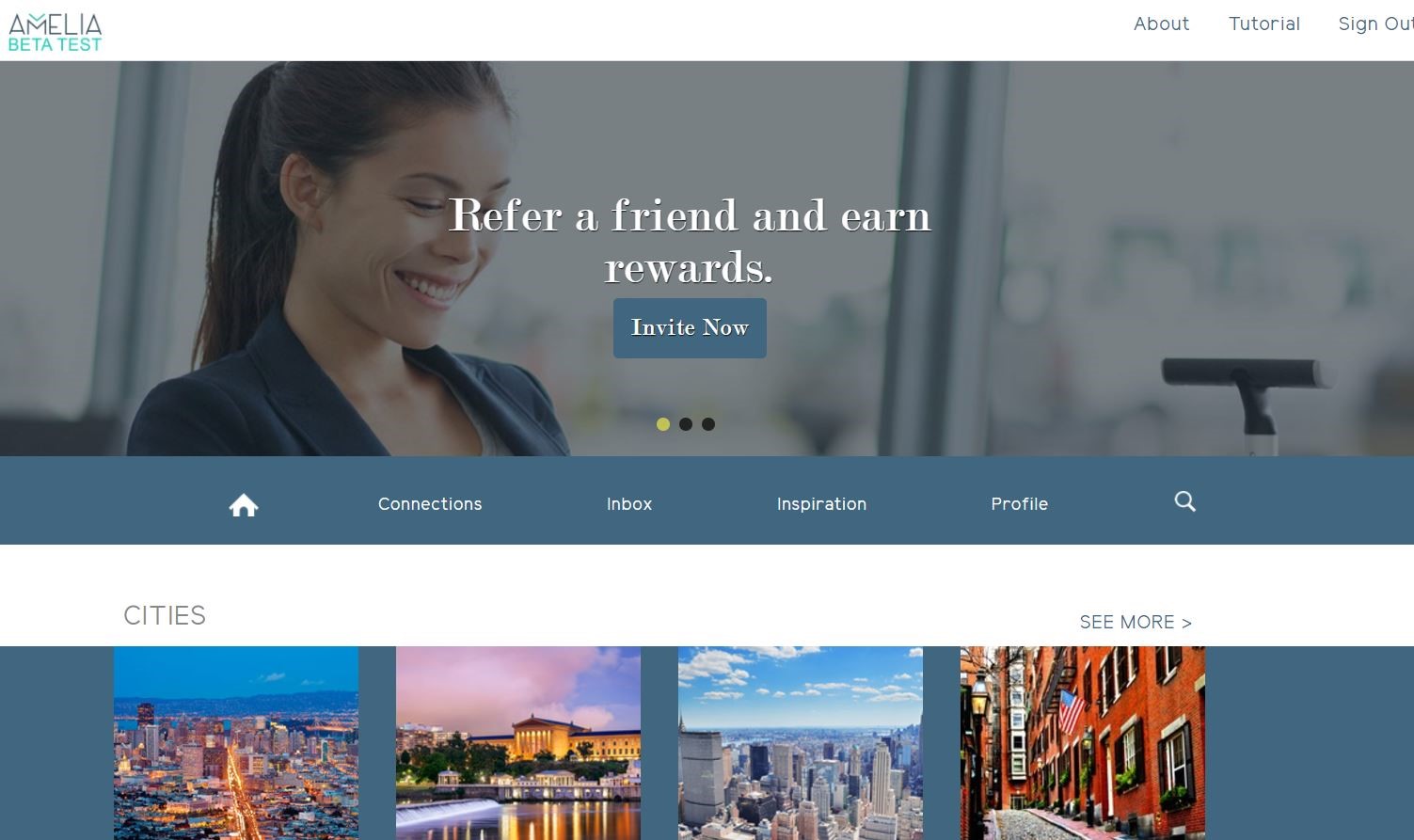 Tell your company about Amelia. If they say they support safety and networking programs for women and if they care about initiatives to positively affect business travel burnout, encourage them to support Amelia with a corporate partnership. Large companies in the banking and pharma sector have already signed on. Shoot an email over to esaksen@gojanegoapp.com to get your company involved.
Check it out at amelia-app.com.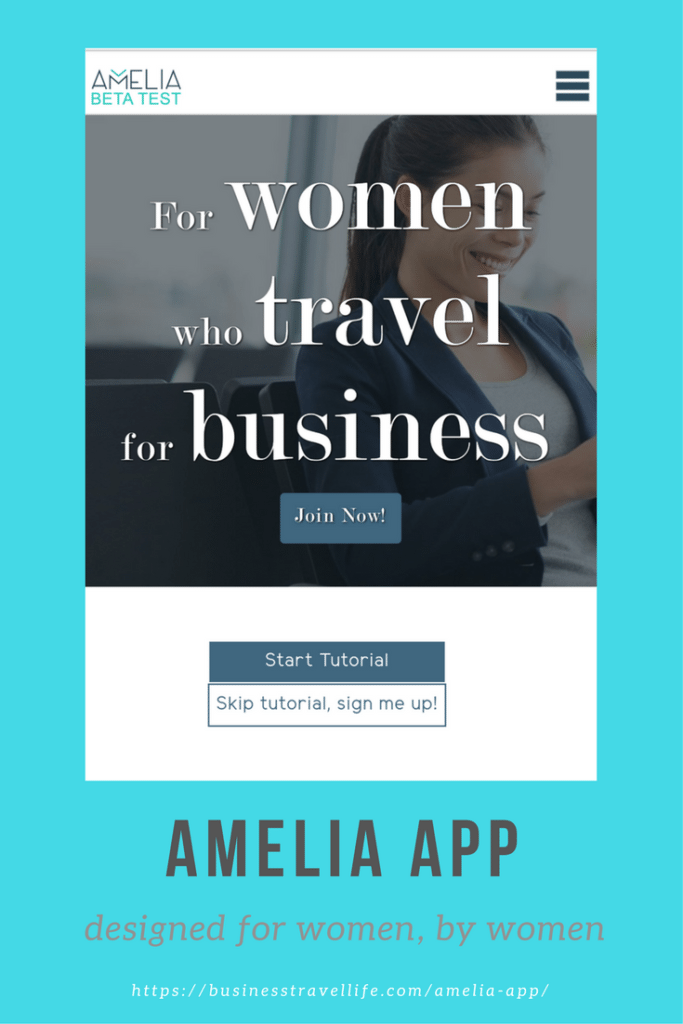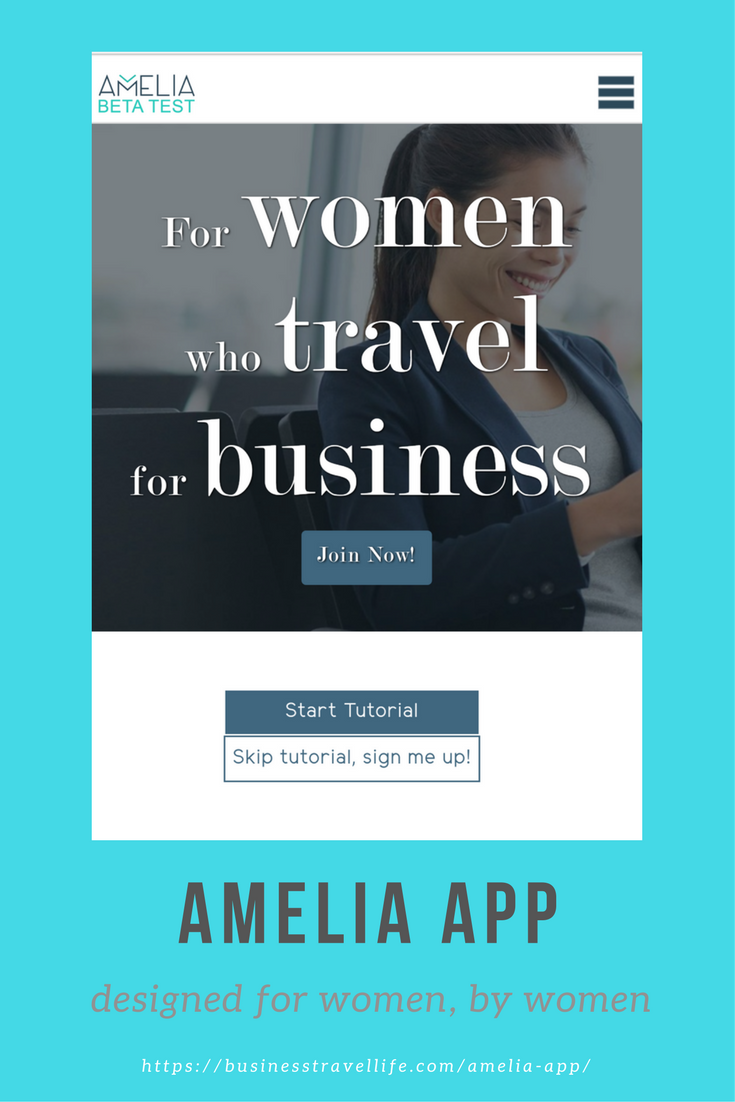 Disclaimer: This post is sponsored by Go Jane Go.