Biz Airlines introduces app with real-cost algorithm to deliver the most cost-effective way for executives to fly.
Biz Airlines, a business travel company, recently launched a travel app that optimizes travel time and tells you exactly how much each ticket option will actually cost your company. By creating an algorithm that combines artificial intelligence with user experience, Biz Airlines is able to produce a real cost value that compares the actual flight cost to the real cost of the entire business trip and potential time wasted.
The technology takes the following factors into consideration: flight cost, time spent in TSA or security lines, time waiting to board, Wi-Fi access on the plane, flight time and how efficient the particular airport is with on-time flights. All factors are important when it comes to determining the time and cost for a business trip.
"Many business executives purchase the cheapest flight option when traveling, enforced by company policies, but don't realize how much time, productivity and money are lost along the way," said Bruno Santiago, Founder and CEO of Biz Airlines. "We are excited to launch the first travel business solution that will not only deliver the most cost effective way for executives to fly, but also helps companies save money in travel expenditures in the long run."
Biz Airlines is the world's first travel app that combines a commercial and private jet database to help make business travel more time and cost efficient. For busy routes, Biz Airlines is launching its signature flights and routes, called BizConnect™, on a private jet seat-sharing system. The flights are created with consideration for the most optimized travel time between two cities. The first BizConnect™ flights will connect Orlando and Miami ($899 one way or $1,199 same day, round trip), and Toronto and New York ($1,199 one way or $1,599 same day, round trip), with plans to add additional routes and cities in the coming months.
"With BizConnect™, travelers can essentially arrive at the airport 15 minutes prior to the flight with no issues and share the cost of private travel," said Santiago. "In a time when the TSA's standard advice for major airports is to arrive two to three hours early, these flights save hours of precious time, allowing business travelers to skip TSA lines and check-in funnels completely. In addition, these flights usually leave from executive airports, so the transfer time is much shorter for executives traveling to these destinations."
The Biz Airlines app is now available for download for iOS and Android. More information about Biz Airlines is available at http://bizairlines.com/.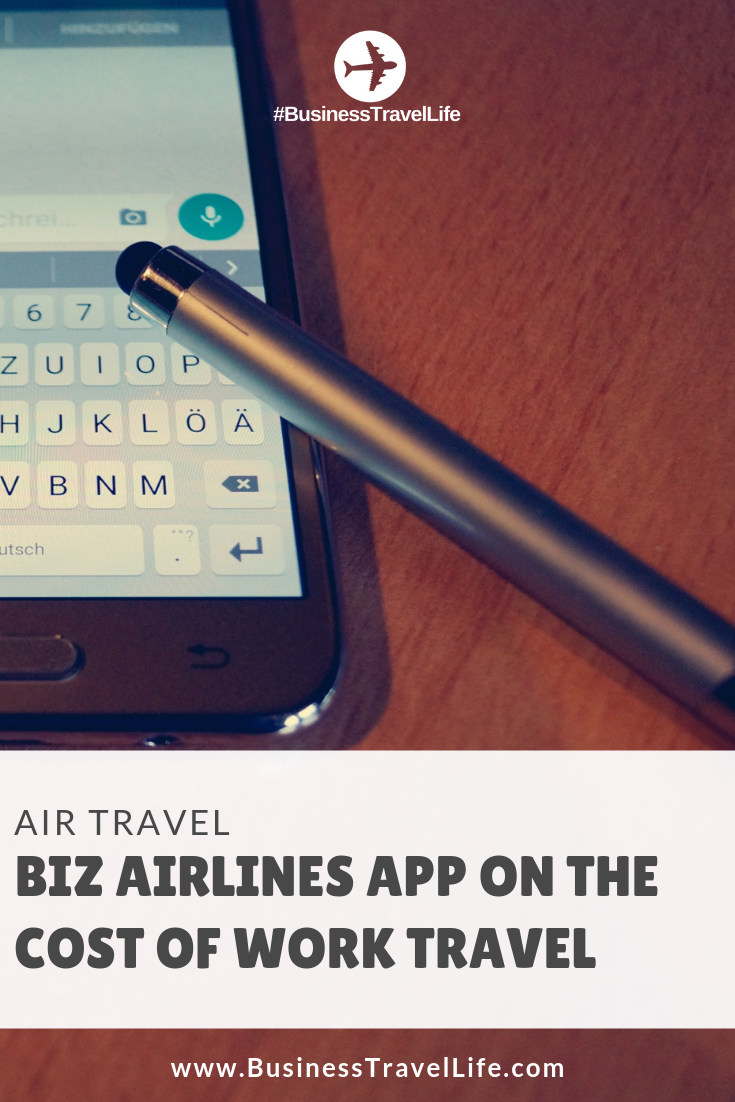 About Biz Airlines
Biz Airlines is reinventing the business travel industry with a new airline and distribution concept that mixes and matches airport transfers, airlines and private jets to improve time and cost efficiency to companies sending their key executives on the road. Biz Airlines optimizes travel time and tells you exactly how much each ticket option will actually cost your company.
Business Travel Life
Business Travel Life is an online resource supporting the road warrior lifestyle. We give business travelers the tools they need to maintain their wellness and productivity when traveling. The topics we cover include business travel tips, travel workouts, healthy travel hacks, travel products, general travel tips, and industry trends. Our goal is to make business travel a healthier experience – and to make healthy travel practices more accessible to all road warriors.