New rules now require smart luggage to have removable batteries.
We recently reported that many popular airlines including Allegiant, Alaska, American, Air Canada, British Airways, Delta,  Hawaiian, Qantas, Southwest, and United are no longer allowing smart luggage with nonremovable lithium batteries. This change applies to both checked and carry-on smart luggage.
Many high-tech smart suitcases include features such as a GPS location trackers, built-in WiFi, and USB charging stations, which are powered by lithium batteries. American Airlines released a statement saying:
Customers who travel with a smart bag must be able to remove the battery in case the bag has to be checked at any point in the customer's journey. If the battery cannot be removed, the bag will not be allowed.
We are happy to report that you can still buy a smart luggage. But,  the batteries in the smart suitcase must be extractable batteries. While top smart luggage brand Bluesmart does not currently have an option with removable batteries, there are a number of brands of smart luggage that do.
iFLY Luggage developed its line of smart luggage in anticipation of the smart luggage lithium-ion battery regulation. Director of Corporate Development, David Rapps stated, "Built-in lithium-ion batteries are dangerous and they add extra weight and cost to the luggage. We designed our X-Series carry-ons with a USB port and a battery pocket outside the inner lining, giving travelers choice. Travelers can purchase a battery separately for much less than other luggage brands are currently charging travelers for luggage with integrated batteries. The result is better-designed luggage, more practical features, and higher quality — all for a fraction of the cost."
Smart Luggage with Removable Batteries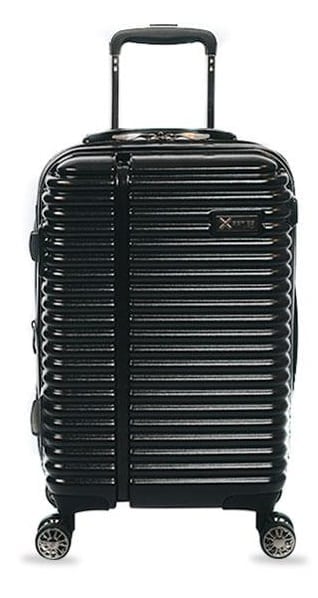 iFly X-Series Admiral
The Admiral's key features include a scratch-resistant exterior, integrated TSA lock, laundry bag, USB port (on carry-on) and removable garment suiter (on medium and large sizes).  Starting at $99, iFly.com
[divider_line]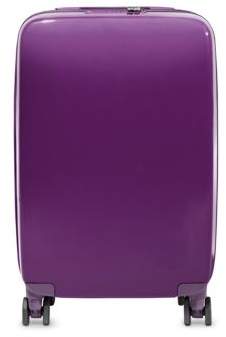 Raden Luggage
Purchase your Raden luggage, download the app and pair the two to experience the latest in travel tech. Raden luggage includes a removable built-in charger (providing up to 4x full phone charges), integrated scale with ergonomic top carry handle doubles as a weight sensor, and proximity sensors leverage Bluetooth technology. Starting at $295, SaksFifthAvenue.com
[divider_line]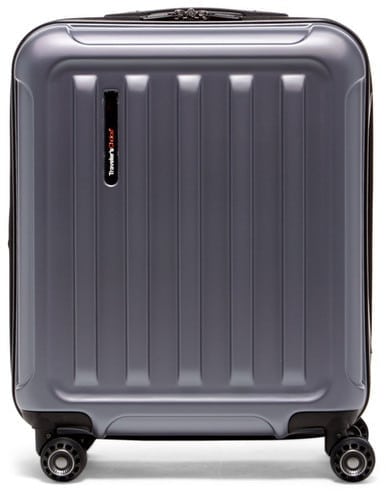 Travelers Choice Smart USB Port 20″ Spinner
The Travelers Choice Smart USB Port 20″ Spinner features hardshell construction, 4 spinner wheels, zip around expansion, and a USB port.  The interior features zip around storage divider, zip pockets, and adjustable garment straps, and built-in power bank (not included) compartment.  $79, Nordstrom Rack, Amazon
[divider_line]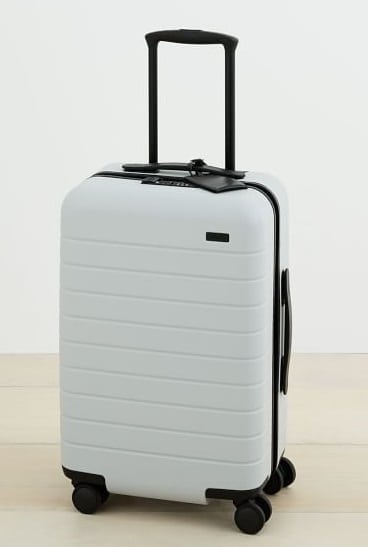 Away Suitcase West Elm Collection
The limited-edition West Elm Away Suitcase collection features a built-in battery and USB port. Each Carry-On comes with a built-in, removable 37 watt-hour lithium-ion battery. The impenetrable shell bends but doesn't break. The suitcase includes TSA-approved combination lock, two compartments, spinner wheels that rotate 360° , and a nylon laundry bag to separate clean and dirty clothes. Starting at $225, WestElm.com
[divider_line]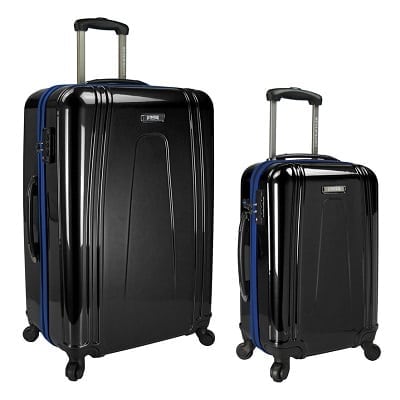 U.S. Traveler 2-Piece USB Port Ez-Charge Spinner Set
The 2-piece USB port easy charge spinner luggage set by U.S. Traveler lets you travel with peace of mind. The carry-on features built-in USB port and an interior power bank compartment (power bank not included) for easy charging and an easy connection to your portable electronic device for a quick charge. Luggage features hardshell, self-mending zippers, telescoping handles, 360° Mobility, and TSA lock. Set includes 30″ hardside Spinner and 22″ carry-on spinner. $121, Amazon
[divider_line]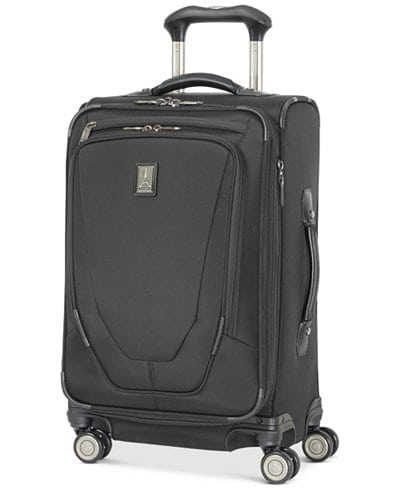 Travelpro Crew 11 21″ Expandable Spinner Carry-on Suiter Suitcase
The Travelpro Crew 11 21″ Expandable Spinner Carry-on Suiter Suitcase features the same carry-on innovations professional flight crews use including an external USB port for recharging any USB device from the dedicated charger pocket. The high-quality ballistic nylon construction, a stain- and scratch- resistant DuraGuard coating and damage-resistant SUPRA zipper heads for long-lasting durability. $144, Amazon
[divider_line]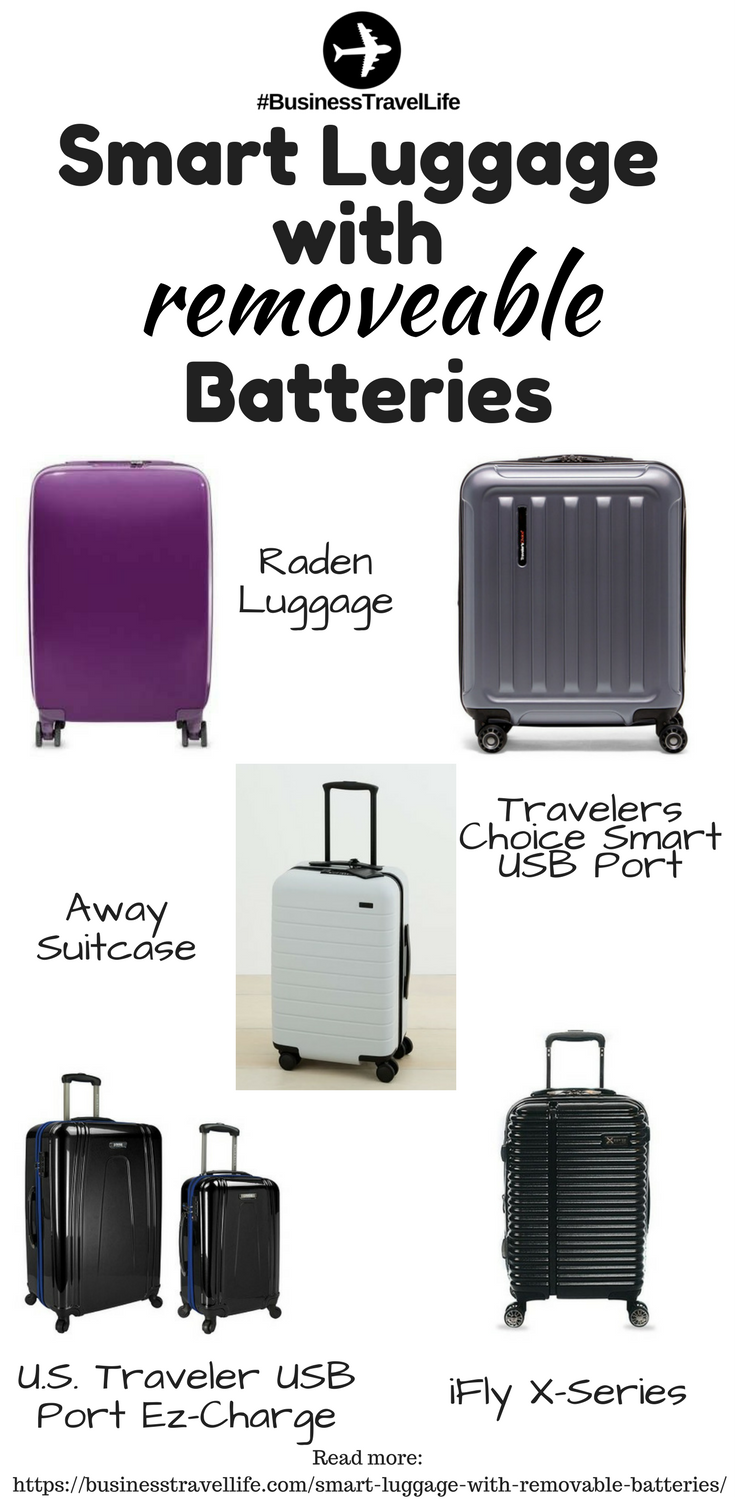 [divider_line]
Business Travel Life
Business Travel Life is an online resource for business travelers. Business Travel Life covers business travel tips and trends, healthy travel, travel accessories, hotel workouts and topics that matter to travelers. Business Travel Life supports business travelers and road warrior who want to get in and stay in shape. We provide travel workout programs for business travelers, accessible online using our app. Our goal is to make business travel healthier and healthy business travel easier.