Fort Lauderdale Makes a Great Location for Business Ventures
If you run through a list of some of the fastest-growing new business ventures throughout the U.S you might be surprised to discover that a fair percentage of them launched from South Florida.
A good number of entrepreneurs are seemingly shunning established hubs like Silicon Valley and the bright lights of New York City in favor of hot spots like Fort Lauderdale. Here are some of the compelling reasons why the area is proving such a magnetic force for business people.
Economic benefits
Money is always a big issue with any business and if you are allowed to keep more of what you are making from your venture that is an attractive benefit.
South Florida enjoys a low-tax status and when you combine that with the accessibility of an eager and qualified workforce and lower living costs than a number of rival startup hubs around the country, you can soon appreciate why entrepreneurs have places like Fort Lauderdale on their radar.
The chance to be part of a success story
When an area develops a reputation for being business-friendly and offering a great lifestyle away from work it can soon start to snowball and encourage other like-minded people to make the same decision and use South Florida as a base for their venture.
Places like Fort Lauderdale can offer all the key ingredients for doing business, including the highly-regarded convention center and a stack of great hotels within close proximity like the Fort Lauderdale Marriott North, for example, where you can hold meetings or provide accommodation for delegates.
All the support you need
Even the most dynamic business person needs to be able to call upon a network of people and services who can help them get to where they want to be.
Places like Fort Lauderdale enjoy a growing business community network where you can often find the right person you need to talk to or simply talk to potential customers about what you have to offer.
Places like the FAT Village in Fort Lauderdale have become hubs for startups where new technology and business ideas are first aired before being incubated and prepared for launch.
Having all the technical expertise and support you need within easy reach will improve your odds of allowing your business venture to become successful.
Plenty to do
Another positive attribute about somewhere like Fort Lauderdale is the fact there are plenty of things to do and see in your leisure time.
You might spend a lot of your week focused on business but when it's time to play you want to know that there are plenty of attractions and places to wine and dine when you are taking some leisure time.
Whether you want to explore the Everglades or enjoy some history and culture, the area offers plenty of opportunities to fill your spare time with plenty of fun things to do.
Convenient location
The city is rapidly developing a big reputation as being at the heart of what is developing into the "internet coast", a worthy title when you see how many high-tech firms call Fort Lauderdale home.
Another big reason why it is proving to be so business-friendly is because the area is in a good geographical location where you are not far from a major airport and the road and rail networks will get you in or out of the region with the minimum of fuss and time.
If you are looking for a future-proof business location Fort Lauderdale is a strong contender.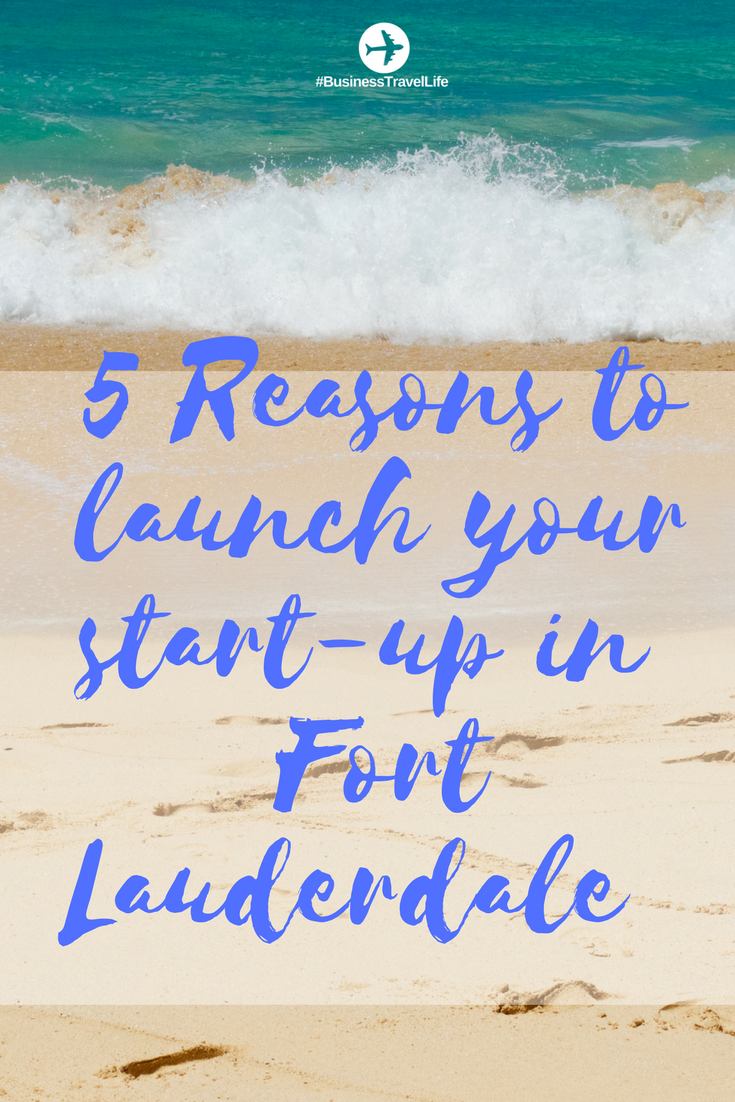 Business Travel Life
Business Travel Life is an online resource supporting the road warrior lifestyle. We give business travelers the tools they need to maintain their wellness and productivity when traveling. The topics we cover include business travel tips, travel workouts, healthy travel hacks, travel products, general travel tips, and industry trends. Our goal is to make business travel a healthier experience – and to make healthy travel practices more accessible to all road warriors.