United Airlines Mileage Plus Club Credit Card Review
by Jon Mohatt (aka Travel Brainstorm)
01 May 2015
As I scan the credit cards that I use on a regular basis and decide which ones are worth keeping in my wallet I came across my Chase Visa Signature United MileagePlus Club credit card and thought it may be time for a review of it worthiness. This card is by far the most expensive one I have with a whopping $395 annual fee, but is it worth it? It wasn't too long ago that I would not have even considered paying such a high fee, but then I began to travel a bit more for work and pleasure and had to re-assess what is important and worth having when traveling and, more importantly, worth paying extra to have available. So here's my United MileagePlus Club card review…
The Benefits
Below are the primary (in my opinion) benefits of the United MileagePlus Club Card that come with that $395 annual fee:
– Two free checked bags on every flight for yourself and one companion
– United Club membership
– Premier status on United flights if not already at a Premier MileagePlus level
— This includes priority check-in, baggage handling and security screening (where available)
– 1.5 United miles for every dollar spent on the credit card, 2 per dollar on United purchases
– The card opens up extra seats for awards at the Saver level
– Waiver from close-in award booking fees (can cost up to $75)
– No foreign transaction fees
– Platinum status in the Hyatt Gold Passport program
– Enrollment in Hertz Gold Plus Rewards President's Circle (eff. 1/1/15)
– Other misc. benefits to include rental car, trip cancellation, trip interruption, lost luggage, baggage delay, extended warranty protection, purchase protection, return protection, and price protection coverage
Overall Analysis
All in all I find the Chase MileagePlus Club card well worth the $395 fee, but feel that one should also have other cards such as the Chase Freedom, Sapphire, Ink Bold and/or Ink Plus for their daily spend to utilize, when possible, to get two to five Ultimate Reward points per dollar spent on gas and office supplies. Chase Ultimate Rewards (UR) points can be transferred directly to United at a 1:1 ratio. If you have the Freedom card for its zero annual fee then you will need another Chase UR card for which to transfer the points to from your Freedom account before being able to transfer to United. Many folks have the Freedom card for its zero annual fee and then their spouse or significant other has the Ink or Sapphire card (or vice versa) with the annual fee so they can transfer the UR points from one to the other and achieve the transfer benefit for all their UR points.
Individual Benefit Analysis
Let me step through each of the major benefits above and specify why this card makes sense for me and then you can determine if it also makes sense for you in your quest for debt-free travel.
FREE LUGGAGE
United baggage fees are $25 for the first bag and $35 for the second. The Club Card allows you and a companion to check two bags for free which equates to up to $120 in savings per flight for two or $60 if flying solo. I fly a minimum of four flights a year, normally more, so being very conservative, this is a bare minimum of $100 minimum in savings for me as I normally just check one bag.
UNITED CLUB MEMBERSHIP
Membership can cost up to $500 a year or $50 a visit when purchased from United. Now that I have been a member for a couple of years I couldn't imagine not being a member so cost isn't really an issue in relationship to the convenience of having the club available to me when I fly. I can normally grab breakfast in the club on early flights, find a quiet place to work and use their Internet access. Buying passes for each of my four flights would cost $200.
TIP: Being a Club member allows you to get a security pass at the check-in desk to access the Club. By doing this you could escort family members to the gate like you used to be able to do in the past for no additional cost. Many folks are not aware of this perk so it is rarely used. If you have kids that fly solo from time to time this benefit alone could save additional hundreds.
PREMIERE ACCESS
Once again, the advantages afforded with this benefit are more convenience than monetary, but worth every penny to me. I enjoy being able to utilize the shorter lines when checking in and going through security. My bag is also always one of the first to come out at baggage claim. This saves me time after landing. If one was to purchase Premiere access it would cost $9 per segment so with a minimum of four round trip flights with two segments each way that's a minimum savings of $144 a year.
ACCESS TO ADDITIONAL SAVER REWARD FLIGHTS
A Club card holder has access to Saver Reward flight that others do not. If one is able to snag just one Saver Reward a year, which I do, then that's a savings of 12,500 points on an economy flight. At a conservative valuation of one cent per point that another $125.
HYATT GOLD PASSPORT PLATINUM STATUS
Many would not consider this a "major" benefit to the card but it is to me because of the upgrades I get when staying at Hyatt and Hyatt's relationship with MGM hotels. MGM's reward program MLife will match your Hyatt membership to theirs. This means that your Hyatt Platinum level will give you MLife Gold status. Gold status at MGM hotels allows for a free upgrade when available. These upgrades normally cost $30 or more per night for the nicer rooms with more space and much better views, at least in Las Vegas. I go to Vegas at least once a year so this is a savings of $90 for a three night stay. There are also many other benefits to having Gold MLife status, but that will have to be a post of its own.
Conclusion
So far with just the few added benefits above I save $659 a year and that's being overly conservative as I do normally travel more than four times a year and often travel with companions throughout the year that garners additional savings. I have also not mentioned the many other benefits that save me money when I rent cars and use the card for my daily spend for that additional .5-1 point per dollar spent. I know for me I save over a $1000 a year with all I receive by being a card member so I gladly spend the $395 annual fee. You will have to decide if it makes sense for you. If you only fly once or twice a year it may not make sense, but if you do travel for personal and work reasons, you may want to take a look.
Here is a link to Chase's site with more information (Link), but I recommend visiting your local branch where they may have special offers available. I was able to find an application offer that gave me the first year of membership for free. That is a much better deal than the one being offered from the link above going directly to Chase bank's website.
As always, happy brainstorming and safe travels! Be sure to sign up to be notified of future blogs posts at www.travelbrainstorm.com and let your friends know about this blog and companion Facebook page "Travel Brainstorm"!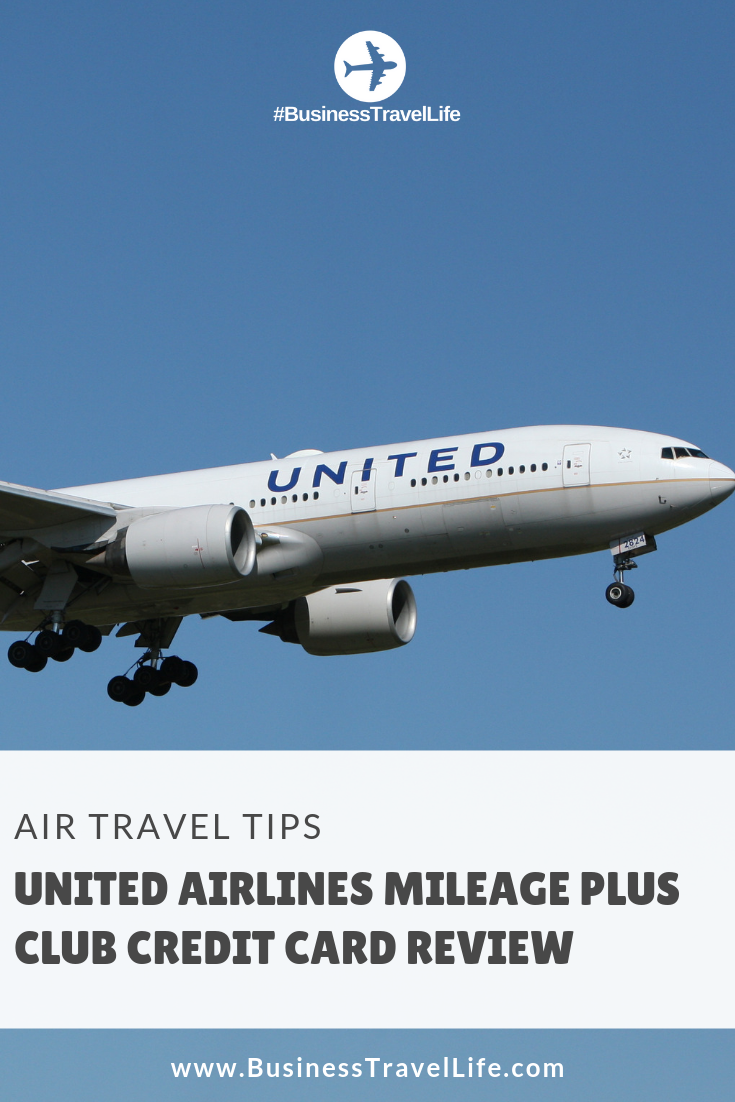 Business Travel Life
Business Travel Life is an online resource supporting the road warrior lifestyle. We give business travelers the tools they need to maintain their wellness and productivity when traveling. The topics we cover include business travel tips, travel workouts, healthy travel hacks, travel products, general travel tips, and industry trends. Our goal is to make business travel a healthier experience – and to make healthy travel practices more accessible to all road warriors.