Holiday Gift Guide for Eco-Friendly Travelers
This year we found some very eco-friendly gifts for the environmentally friendly traveler in your life. Even if you do not consider yourself an eco-friendly traveler, you will love the eco-friendly gifts we have rounded up for our 2017 Holiday Gift Guide.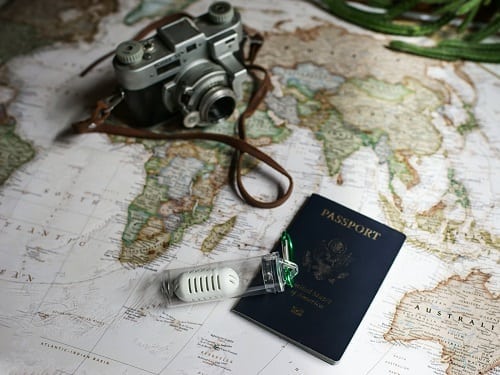 GoPure Pod
The GoPure Pod is a water purification Pod for travelers. The wine-cork sized purification Pod can be dropped into a reusable water bottle, removing common tap water contaminants such as lead, arsenic, and chlorine. The Pod works for up to six months (one Pod replaces 2,000 plastic water bottles, truly saving you thousands of dollars) and constantly purifies tap water, making it taste and smell better. The Pod also balances your water back to the recommended pH levels of 7.4. $24.95, Amazon.
---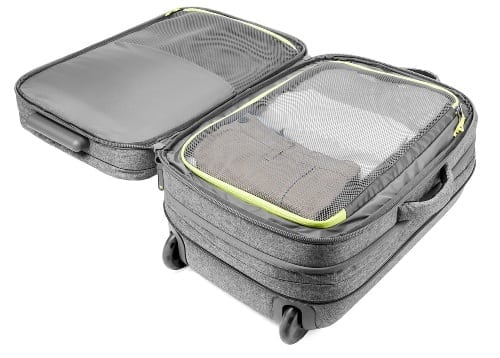 EO Travel Roller from Incase
The EO Travel Roller is a great midsized carry-on suitcase. It's engineered for comfort and sized to fit everything you need for a three or four day trip. With a tech compartment that fits up to a 17-inch MacBook, weather-resistant coating and an expandable main compartment, the EO Travel Roller offers dependable protection for your device and plenty of space for all your other must-haves while you travel. The luggage is made of an environmentally- friendly material, called Ecoya. $249.95, Amazon.
---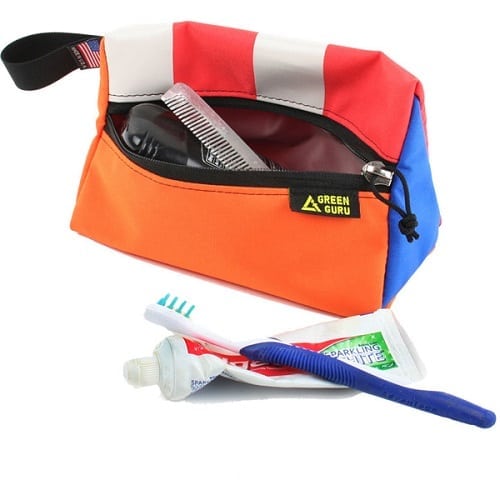 Wedge Travel Kit
The Wedge Travel Kit holds your toiletries or electronic cords. The travel wedge is made with unique, upcycled materials, so no two bags are alike! Colors and patterns vary and may not match the shown photo. $29.99, earthhero.com
---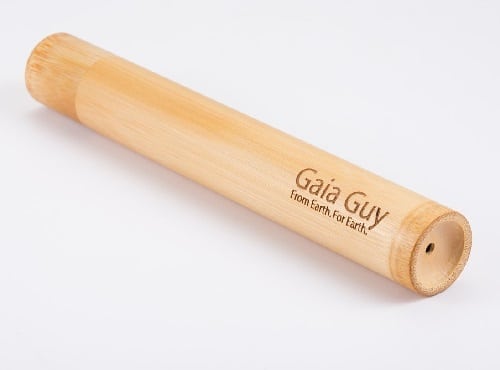 Bamboo Toothbrush Travel Case
The Bamboo toothbrush travel case is sustainable and plant-based. Made from 100% bamboo it is biodegradable. Air holes allow moisture to escape. $14.99, Amazon
Organic Hair Ties
KOOSHOO's Organic Hair Ties are the first high-performing, organic, plastic-free hair ties in the world. They are made from certified organic cotton and natural rubber, both of which are 100% biodegradable. They are strong enough for thick hair and soft enough to not cause hair tie headaches. They come in a beautiful range of colors and a flat style, so they look equally as good on your wrist as they do in your hair. $18.95, Amazon
---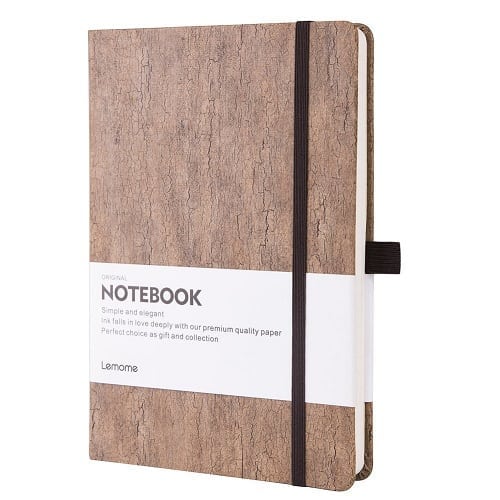 Natural Cork Hardcover Writing Notebook
This writing notebook is a great travel companion. The cover is made from cork, which is such a versatile, natural and sustainable material. It feels soft and supple to the touch like leather, but its 100% cruelty free and so much better for the environment. All of the classic notebook pages are micro-perforated and easy to tear off or archiving anytime. The paper is 120g high-quality acid free writing paper, which is environmental, recyclable, pollution-free and has no fluorescer, can effectively protect your eyesight. $12.99, Amazon
---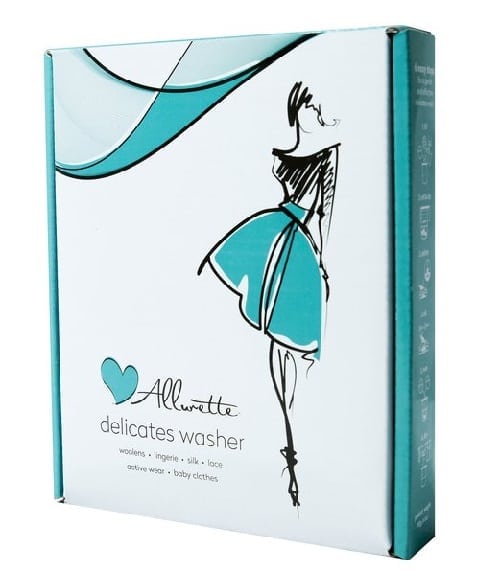 Allurette™ Delicate Washer
The Allurette washer has been designed to make the hand washing delicates during travel easier and faster. Small loads can be gently and effectively washed in just minutes. It is perfect for environmentally-conscious travelers. The Allurette washer weighs less than 4 oz. It is twice as effective as hand washing and a lot more hygienic than washing in a dirty hotel sink. $49.99, thescrubba.com
---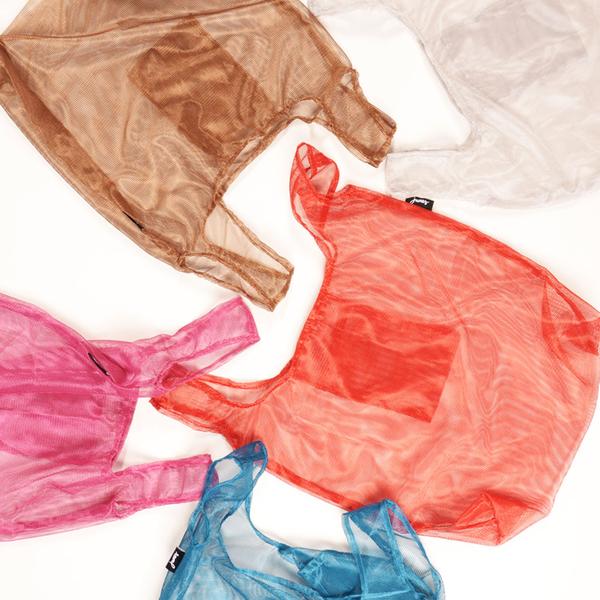 Junes Reusable Bags
Have you ever returned from a trip with more stuff than you left with? The Junes Hombre bag is the perfect solution. Fashioned after a plastic bag, this breathable, durable fabric can hold very heavy loads. One inside pocket for your wallet, phone, keys. This also acts as a storage bag that the Hombre folds into, which can be easily packed into your luggage. Based in El Paso, TX, Junes is partnered with an independent women's sewing cooperative in Ciudad Juárez, Mexico and donates a percentage of proceeds to organizations on the US/Mexico border helping combat femicide. Starting at $16, junes.co
---
WoodWe iPad/MacBook/iPhone Covers
WoodWe offers eco-friendly, high-quality and sleek MacBook, iPhone, and iPad covers handcrafted from reclaimed wood, sustainable stone veneers, and rust.  WoodWe sources real reclaimed materials from dependable suppliers across the globe. All wood materials are approved by the Forest Stewardship Council, while the stone veneers are formaldehyde-free, certified eco-friendly (CO2 efficient transportation) and approved by the European Conformity (CE-Standard).  Wood and stone MacBook cases retail for $54, $84 with a matching bottom, while the natural rust case retails for $66, $108 with a matching bottom. All iPhone cases retail for $30 on www.WoodWe.Eu.
---
Flint Lint Roller
Flint is the world's first retractable, reusable, refillable, recyclable, remarkable Award-Winning lint roller. Flint removes Sweater Pill, Lint, Pet Hair from clothing and other surfaces: table tops to chairs and lampshades in one easy motion. Flint is made using the highest quality Japanese tape, made extra sticky but not too sticky. The core is made from recycled plastic. Easy peel, quick turn knob extends roller in two twists. Push top down to retract in a second. Its durable body protects tape. Available in 24 designs and colors. $9.99, Amazon
---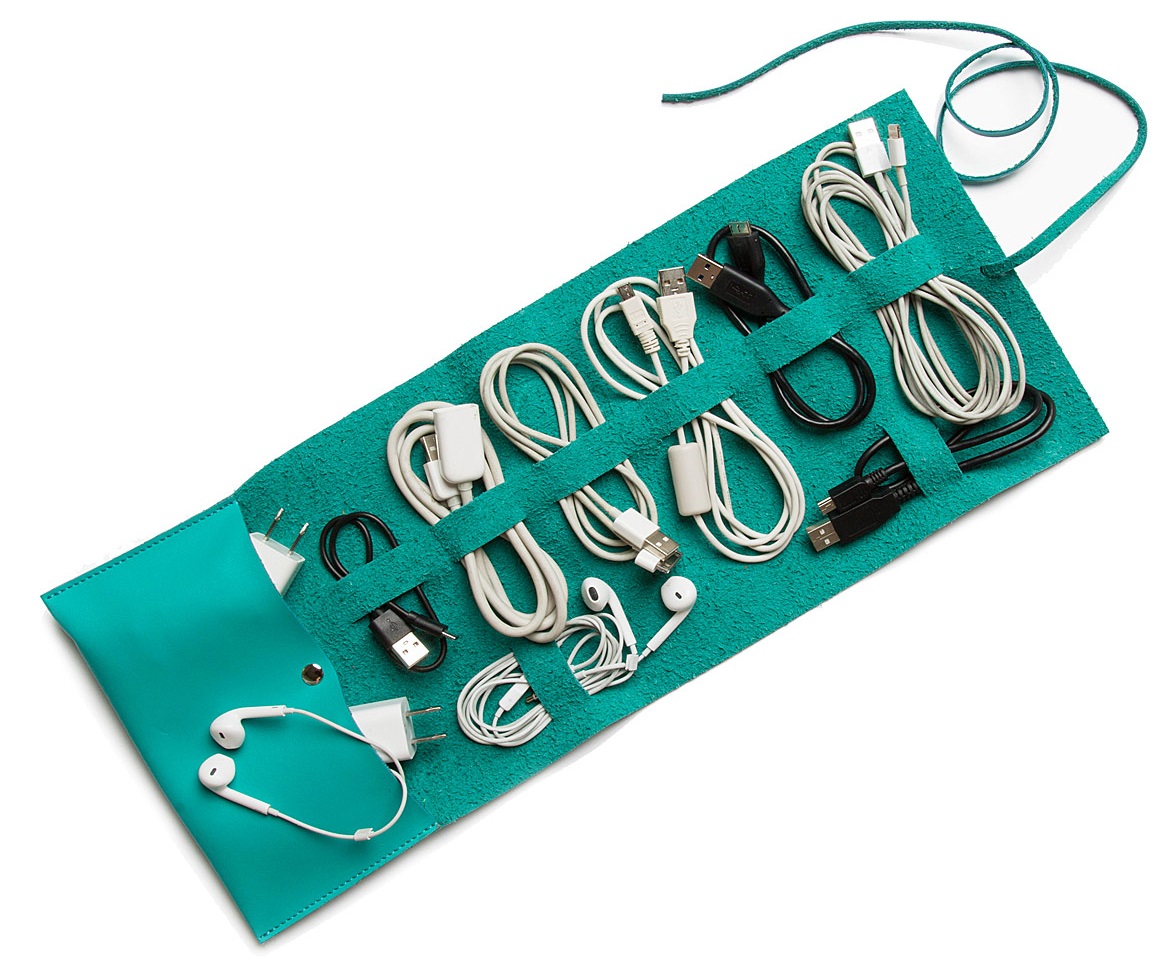 Travel Cord Roll
Luggage shifts, cords tangle, but you can keep your electronic companions organized in style with this travel cord roll. No more untangling a messy handful of cords just to charge your phone, rather, neatly tuck up to eight cords and two plugs into your stylish organizer. It's also great for stowing small knick-knacks like watches, hair clips, or other on-the-go necessities. Made from Vegan leather. $20, uncommongoods.com
---
WakaWaka Power+ Solar-Powered Flashlight + Charger
The WakaWaka Charger can be powered using the sun or a wall outlet. You will have a full battery after 12-18 hours in the sun and 3 hours plugged into a wall outlet. Once charged, you can charge your smart phone in 2 hours or have up 180 hours of light. The light and charger can be used at the same time. Made of high impact resistant, 100% recycled PC-ABS. $69.99, Amazon.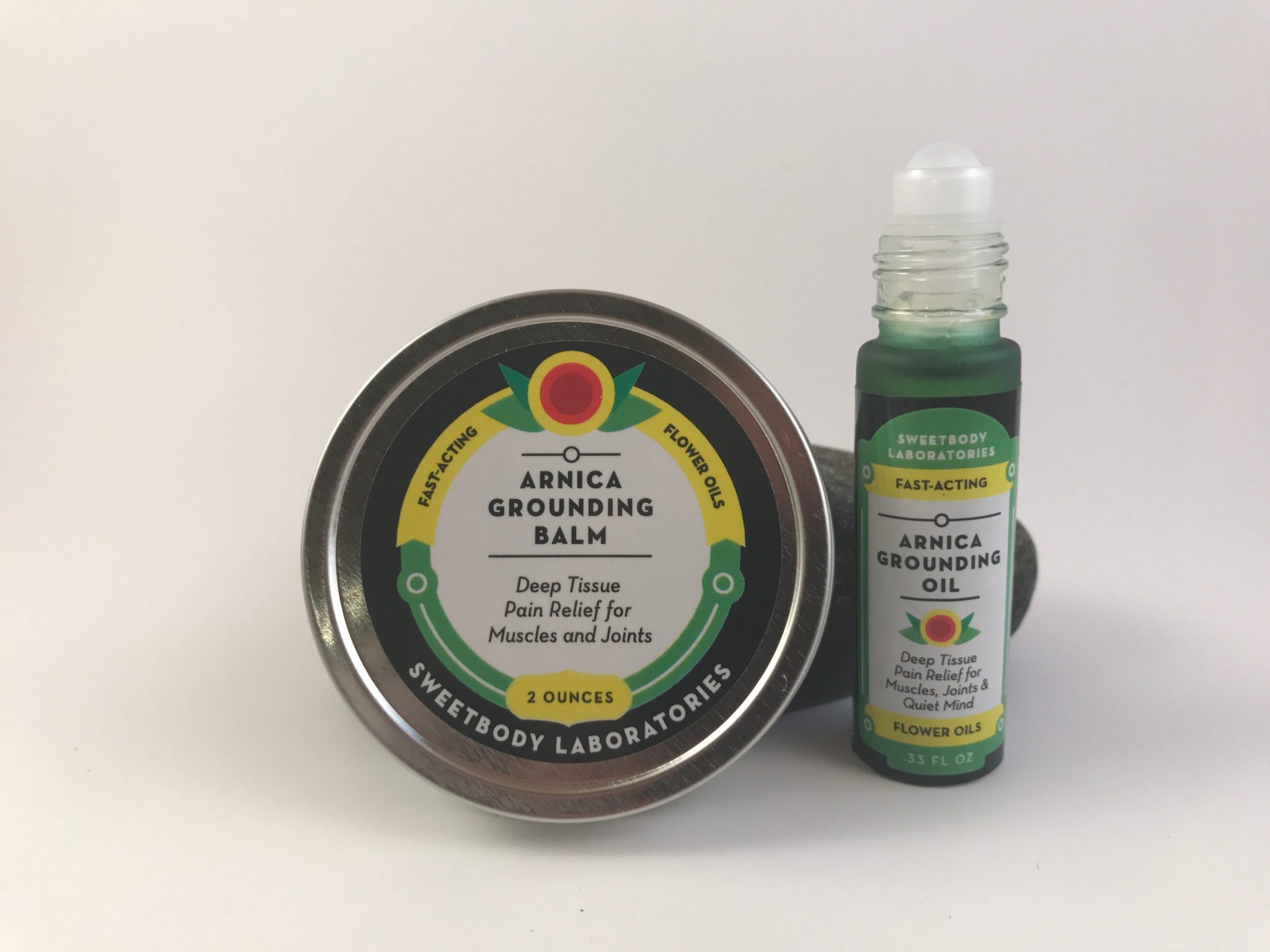 Arnica Grounding Balm
Sweetbody Laboratories Arnica Grounding Balm is a great pain reliever and all-around first aid product that fits easily into a pocket or purse and conveniently goes on without mess, making it an essential travel companion for anyone, especially those who care about avoiding products that may be toxic or harmful to our bodies. Starting at $12.00, sweetbodylaboratories.com
---
Smoots
Smoots are Checkpoint Friendly Footwear; for work, leisure or travel. Made with Cotton, Bamboo, and Recycled Rubber Soles. Smoots call themselves "Comfort Conscious." Starting at $25, mysmoots.com.
---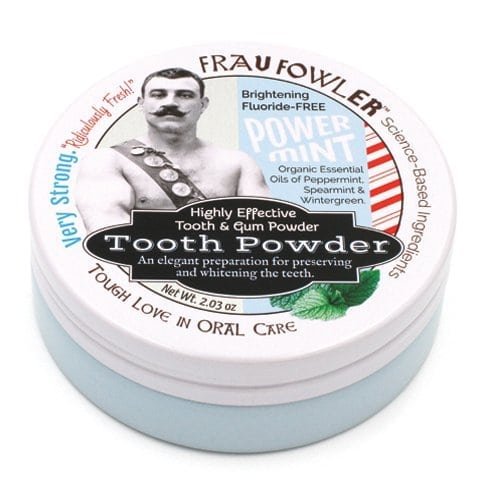 Frau Fowler Tooth Powder
Frau Fowler (named after the creator's grandmother) is a line of organic tooth and gum powder that brightens teeth and freshens breath – naturally! Whether you're traveling by plane, train or bus – you can brush in the bathroom or simply swish while sitting in your seat – either way, you'll get incredibly fresh breath! And – the benefits of the powder will last longer in your mouth than mints because this tooth powder is highly antiseptic and helps prevent bacteria from growing. Made of calcium carbonate, Himalayan salt and organic essential oils, non-GMO xylitol, sodium bicarbonate, extra virgin coconut oil and organic stevia. Flavors include Power Mint, Citrus Samurai Mint, Mouth Medic and Highlander Licorice. Each container lasts 8-10 weeks of brushing twice a day. $7.50, www.fraufowler.com or Amazon.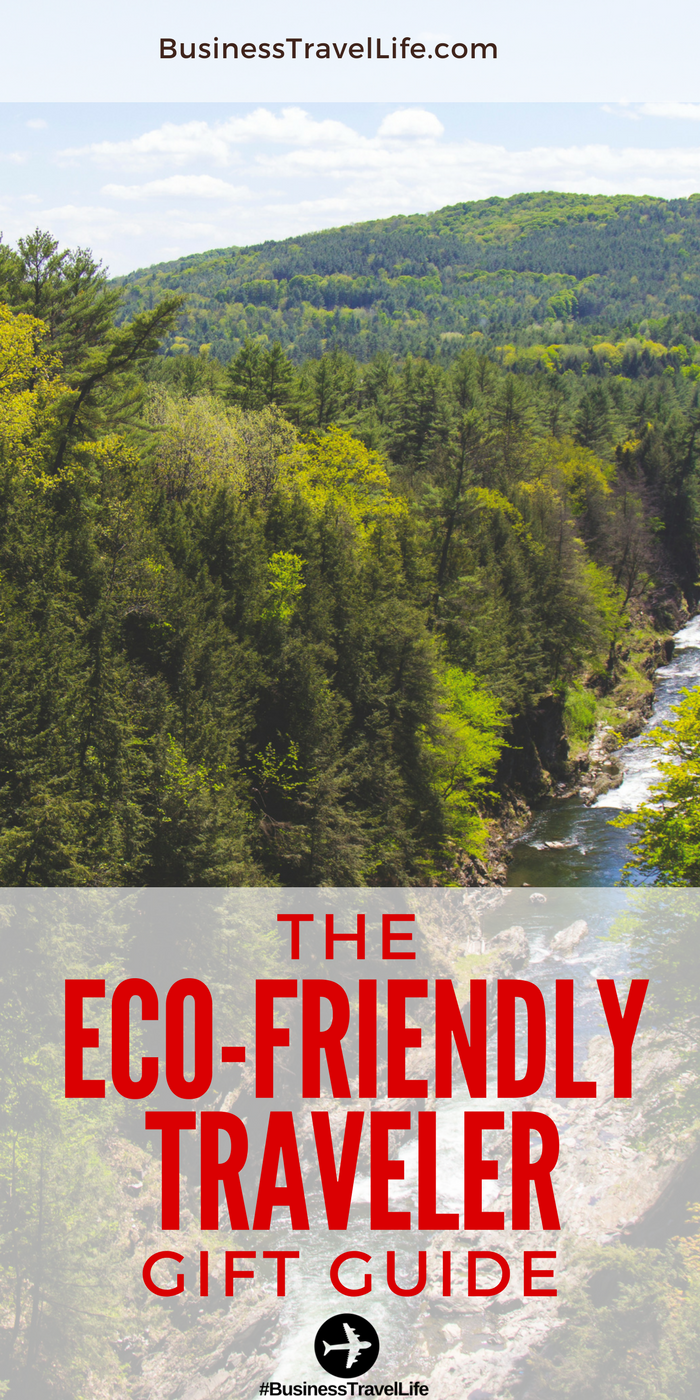 ---
Business Travel Life
Business Travel Life is an online resource supporting the road warrior lifestyle. We give business travelers the tools they need to maintain their wellness and productivity when traveling. The topics we cover include business travel tips, travel workouts, healthy travel hacks, travel products, general travel tips, and industry trends. Our goal is to make business travel a healthier experience – and to make healthy travel practices more accessible to all road warriors.