Stocking Stuffer Ideas for Travelers
Small gifts that you can fit in your favorite travelers stocking!
Looking for ideas to fill your favorite traveler's stocking? We rounded up some great gifts that will fit into a stocking and be loved by the recipient. Many of these also make great gifts for clients or co-workers!
Flint Lint Roller
Flint is the world's first retractable, reusable, refillable, recyclable, remarkable Award-Winning lint roller. This lint roller is a must for travelers! Flint removes Sweater Pill, Lint, Pet Hair from clothing and other surfaces: tabletops to chairs and lampshades in one easy motion. Flint is made using the highest quality Japanese tape, made extra sticky but not too sticky. The core is made from recycled plastic. Easy peel, quick turn knob extends roller in two twists. Push top-down to retract in a second. Its durable body protects the tape. Available in 24 designs and colors. $9.99, Amazon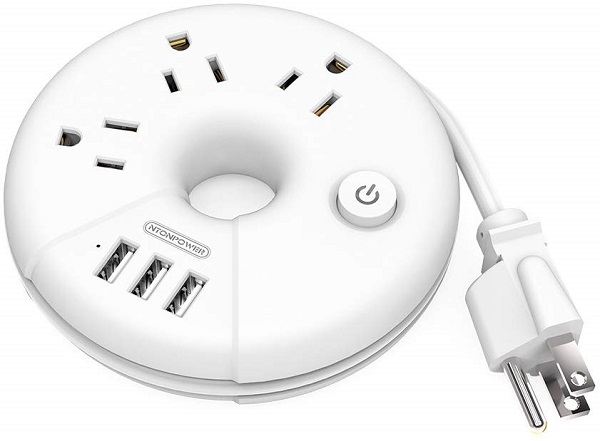 Travel Power Outlet
This donut-shaped travel power outlet is the perfect stocking stuffer. With three USB ports and three power outlets, travelers can easily charge all their devices in one location. The 15″ power cord wraps around the entire outlet, making it easy to pack. The 15″cord is long enough to reach the wall outlet behind the nightstand. The device also has an on/off button. Available in three colors. $19.99 on Amazon.
---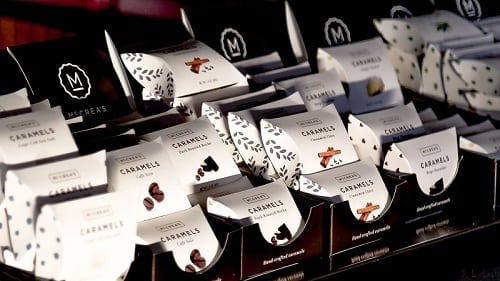 Travel Size Luxe Caramels
These caramels are so good, they may not make it to your destination. McCrea's Candies luxe caramel is made with the finest salts, spirits, and seasonings to produce handcrafted candies in beautiful biodegradable packaging. They start with butter and sugar and slow cook it to just the right temperature. Milk from the local dairy is added as are real-food flavorings. From there, McCrea's handrolls the caramel and sends it through a restored early 20th century cutting and wrapping machine. With flavors like Black Lava Sea Salt featuring salt crystals straight from Hawaii's volcanoes, and Single Malt Scotch with bottles of Ardmore scotch poured right into the bubbling caramel, it is no surprise that McCrea's luxe caramel is award-winning. The pillow packs (shown above) contain 5 caramels and will fit perfectly into a stocking. Larger gift containers available! Prices start at $3.95 (for pillow pack) and go up based on size, mccreascandies.com.
---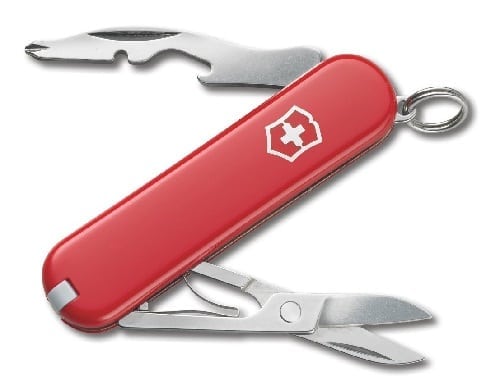 Victorinox Swiss Army Jetsetter 3 Pocket Knife
Finally a TSA friendly multi-tool! Made in Switzerland, the Victorinox Jetsetter is a great gift for frequent travelers. Featuring a combination of tools including a magnetic Phillips screwdriver tip, cap lifter/bottle opener, wire stripper, small scissors, key ring, tweezers, and toothpick. There is no knife blade, which makes this TSA compliant. $18.52, Amazon
---
Coffee Cookie Cup Warmer
Tired of your to-go coffee getting cold when you're rushing through the airport or heading to a meeting? The Coffee Cookie attaches to the bottom of your to-go coffee cup and keeps the coffee warm. Reusable and rechargeable! $12, coffeecookienyc.
---

The Bitter Truth Traveler's Set
Want to make better cocktails on the plane or when you reach your destination? The Bitter Truth Traveler's Set is the perfect stocking stuffer for the globetrotting, cocktail enthusiast. The five-piece set of TSA-friendly premium bitters from The Bitter Truth contains the brand's most popular flavors: Old Time Aromatic, Jerry Thomas, Celery, Orange and Creole. Excellent for elevating an in-flight G&T or a Bloody Mary. $19.99, Amazon
---
ThinOPTICS
Take your reading glasses anywhere with ThinOPTICS. ThinOPTICS are reading glasses with innovative stemless lenses and a great travel accessory. Whether you are reading on a seven-hour flight, texting your loved ones that you have finally landed, or trying to read the menu at dinner, you might find that your vision is not as good as it once was. ThinOPTICS are incredibly thin, remarkably durable and conveniently compact reading glasses that are always with you – perfect for the frequent flyer and an excellent on-the-go accessory! Starting at $19.95 on thinoptics.com or Amazon.com.
---
Heroclip
Heroclip is a must-have travel gadget. Designed to keep your hands free so you can do more, Heroclip is a versatile 3-in-1 clip, swivel, and hook. Its sleek design keeps things professional while satisfying your practical needs. With your Heroclip, you'll never place your briefcase on the ground again, never risk your coat falling off a chair, and travel smoother than you ever have. $19.95, Amazon
---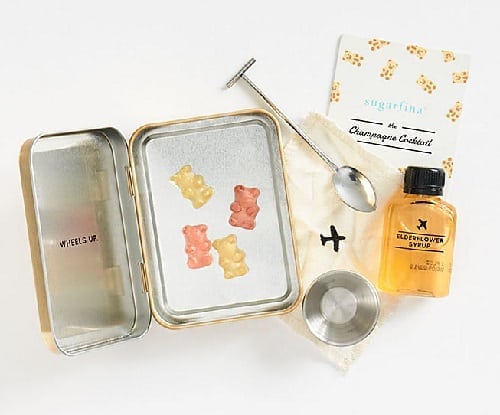 Carry On Champagne Cocktail Kit
Enjoy your flight without paying an arm and a leg at the airport bar! Kit includes elderflower syrup, 1/2 oz jigger, bar spoon, linen coaster, champagne bears. $24.95, Papersource.com
---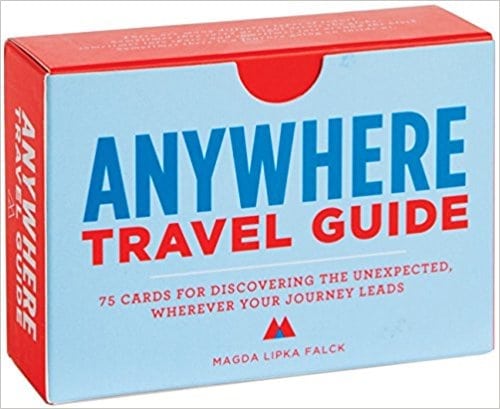 Anywhere Travel Guide Cards
A creative travel guide for anywhere, this handy deck includes 75 cards to inspire exploration. With a unique mix of concrete actions and whimsical prompts—from "Ask the next person you meet where his/her favorite street is. Go there" to "Write down what you like about this city on a small piece of paper. Leave it where someone else will find it later"—Anywhere encourages users to see things differently while discovering both new and familiar places. $10.49, Amazon
---

Macro Lens Wide Angle Lens Kit, Clip-On Cell Phone
Take better pictures on the road using your phone with the clip-on camera lens pro. This universal lens kit will capture 45% more with the wide angle lens while magnifying for close-up photos. The lens clip has soft rubber pads and won't leave scratches or marks on your phone. Includes LED light that plugs into your phone's earphone jack and includes 3 settings to instantly brighten your surroundings with warm continuous light. The DuraCase holds all lens components and LED flash light snugly and safely. You also get a sturdy, aluminum EasyClip to effortlessly hook your DuraCase to a laptop bag, backpack, belt loop, or purse strap for quick and easy access to your lenses. $29.99, Amazon
---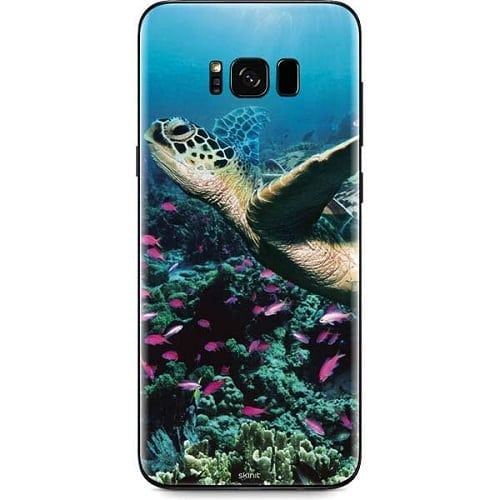 SkinIt Custom Phone Covers
Surprise your loved one with a custom phone skin cover (or case) from SkinIt. Customize with a photo from your last vacation, your kids, your furbabies or anything else that will remind them of home when they are traveling. Starting at $14.99, SkinIt.com
---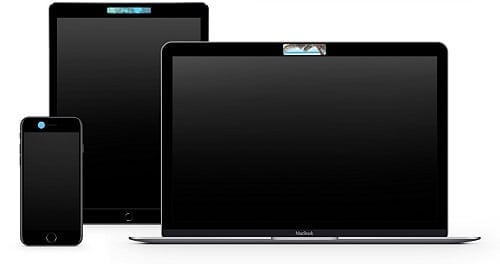 Gecko Anti Spy Privacy Tab Set
Gecko Anti Spy Privacy Tabs were created to give anyone the privacy they deserve when their laptop or tablet is on or off. Webcams and mics can easily be hacked in today's era of technology. The privacy tab is durable, reusable up to 200 times, restickable, and completely safe. The best part is they work as screen cleaners as well so you never have to use your fingers to get that blemish out. Available in black, grey, pink, beach theme or mountain theme. $9.99, Amazon
---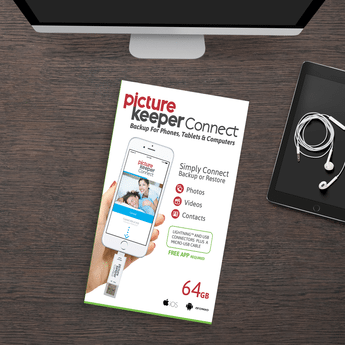 Picture Keeper Connect
Are you a frequent traveler that takes photos every place you go? The picture keeper connect is a small and convenient was to back up irreplaceable pictures, videos, and contacts stored on your iPhone and iPad, Android smartphone and tablet, and Mac and PC computer. Whether you're switching to a new phone, running out of storage on your smartphone, or wanting to safeguard important photos, Picture Keeper Connect offers simple photo backup solutions for all devices, no wifi needed. 16g starting at $95.99, Amazon
---

FixnZip
The worst nightmare for many frequent travelers is a zipper breaking on a bag midtrip. The Fix N Zip instantly fixes a broken zipper by sliding over the broken zipper and replacing it as new. It will even work for clothing zippers that break. Starting at $9.99, fixnzip.com
---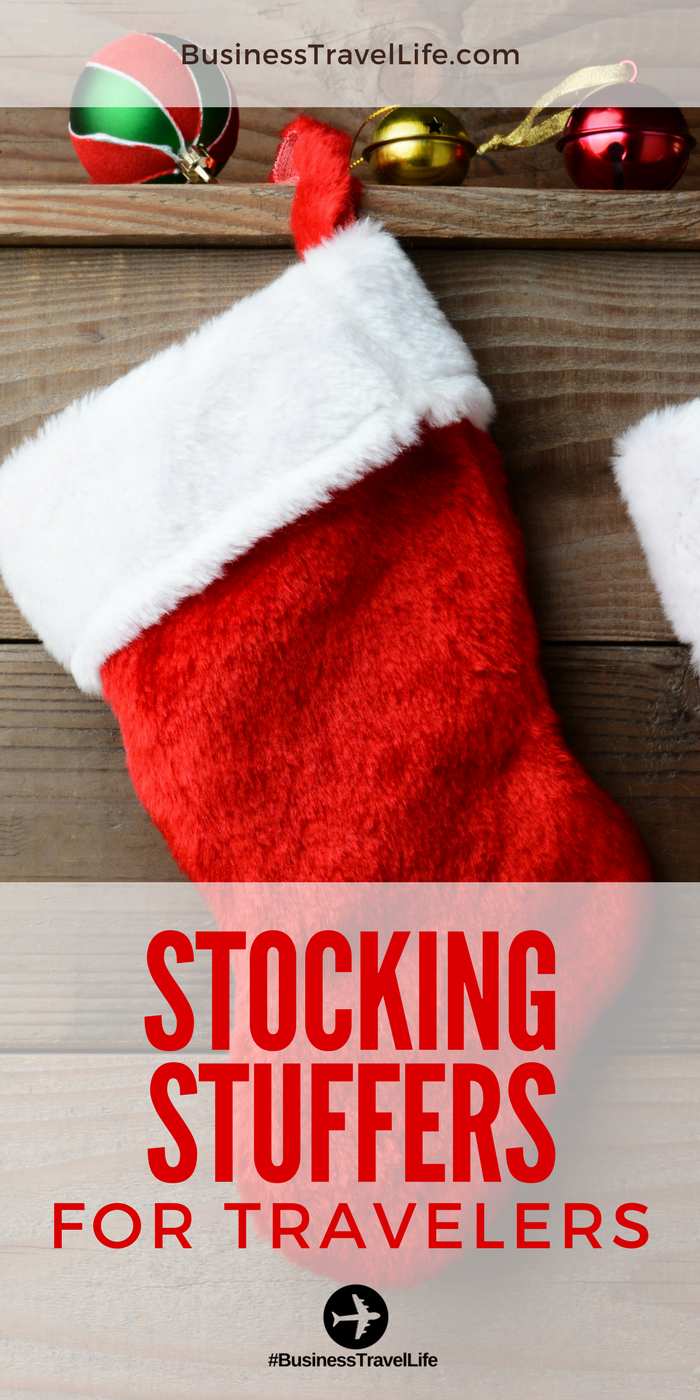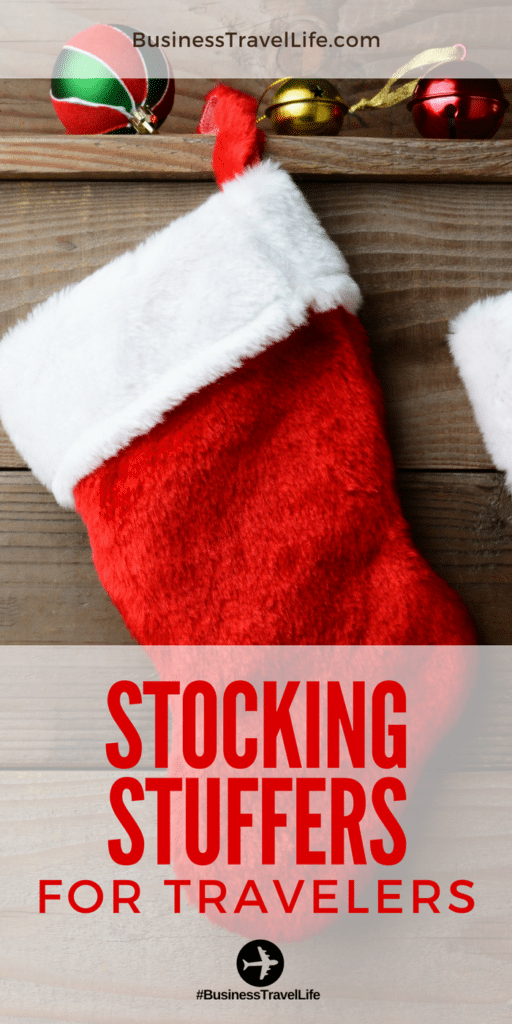 Business Travel Life
Business Travel Life is an online resource supporting the road warrior lifestyle. We give business travelers the tools they need to maintain their wellness and productivity when traveling. The topics we cover include business travel tips, travel workouts, healthy travel hacks, travel products, general travel tips, and industry trends. Our goal is to make business travel a healthier experience – and to make healthy travel practices more accessible to all road warriors.