Searching for better coffee during business travel? Pack your own travel size coffee maker.
If you need a cup of Joe to get your morning started right, you know the need to have a good cup of coffee. Not just a cup of watered down, luke warm coffee from the hotel, but a nice hot cup of your favorite roast. Some hotels miss the mark when it comes to the free coffee and not every town has a Starbucks.
Instead of starting your day with a bad cup of coffee, pack your own! We found five travel size coffee makers you can easily pack to ensure you have a decent cup of coffee on your next business trip.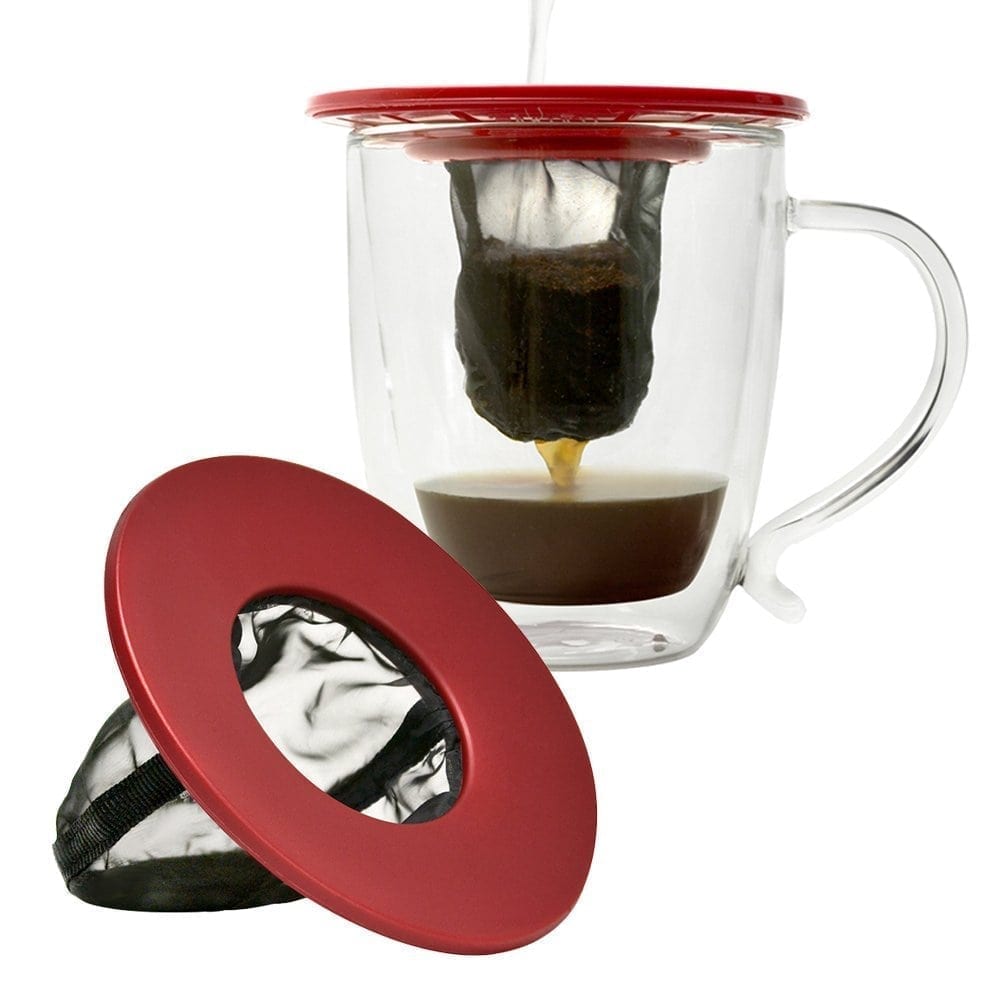 Primula Single Serve Coffee Brew Buddy
Brew a cup of your favorite coffee anywhere when you pack the brew buddy. Slip the brew buddy over a mug and pour the hot water over the top of your ground coffee beans. The brew buddy is light, very low-profile and would take up very little space in your bag. $6.60, Amazon

MyJo Single Cup Coffee Maker
Pack you favorite K-Cups with the MyJo coffee maker and enjoy your favorite coffee anywhere. The coffee maker fits on top of your mug. Add hot water to the reservoir, place your K-Cup in the base and pump. You can also buy a K-Cup filter and pack it with your preferred ground coffee. $14.90, Amazon

Kuke Reusable Silicone Coffee Dripper with Hook
This is by far the lowest profile coffee maker for travelers. It is compact, light, and you can clip it anywhere. It is small enough it would easily fit into your briefcase as an "in case of emergency" coffee maker. Don't forget to pack a paper filter and your favorite coffee! $9.99, Amazon

Wacaco Nanopresso Portable Espresso Maker, Upgrade Version of Minipresso
If you need espresso on the the go, the nanopresso is your answer. This tiny espresso maker will ship up a shot of espresso in 30 seconds. How is that for magic? $64.90, Amazon

Espro Travel Coffee Press
This is a 2-in-1, 12 oz. travel coffee cup and travel coffee maker. This is easy to pack and is the perfect option if you like to make your coffee and hit the road in the morning. $34, Amazon
Have you ever taken your coffee maker on the go? What is your favorite travel coffee maker? Please comment below!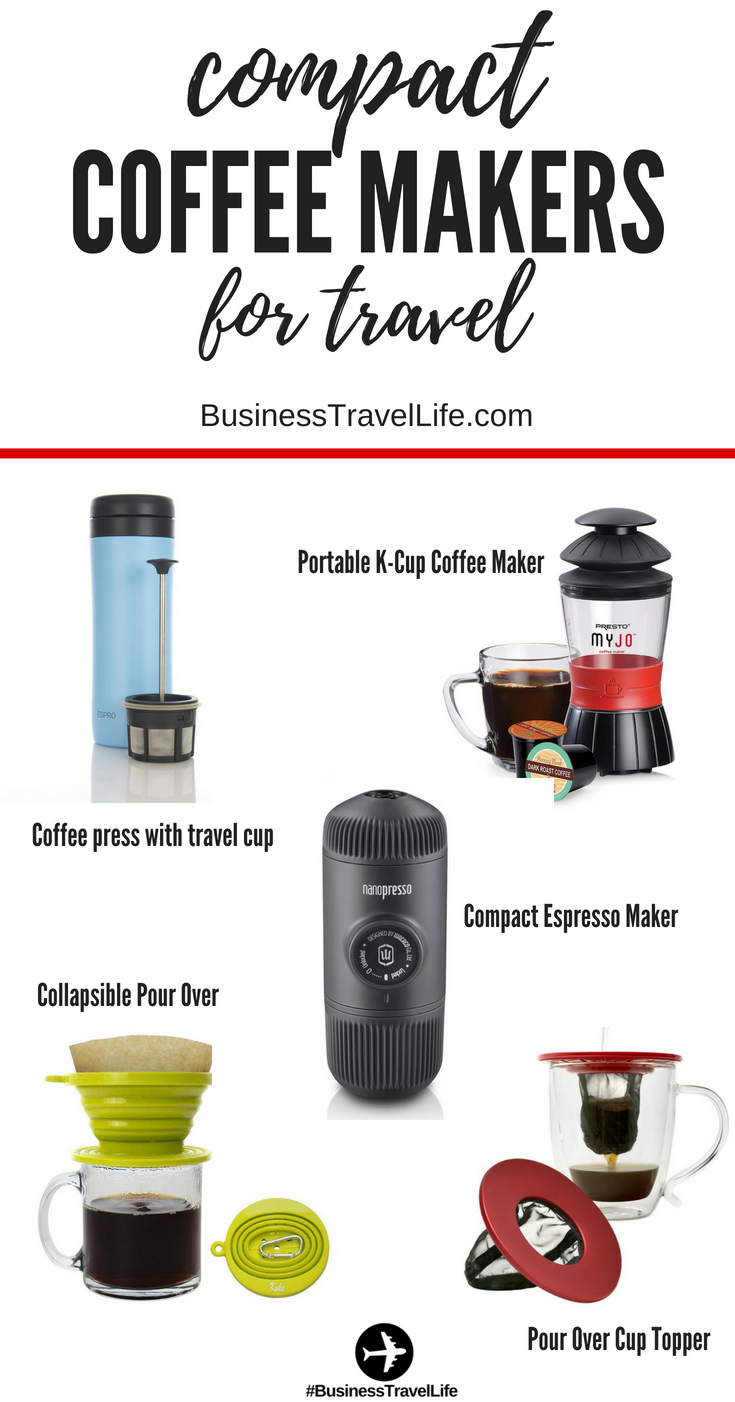 [divider_line]
Business Travel Life
Business Travel Life is an online resource for business travelers. Business Travel Life covers business travel tips and trends, healthy travel, travel accessories, hotel workouts and topics that matter to travelers. Business Travel Life supports business travelers and road warrior who want to get in and stay in shape. We provide travel workout programs for business travelers, accessible online using our app. Our goal is to make business travel healthier and healthy business travel easier.