Integration is the first of its kind between a TMC and a ridesharing company.
NEW YORK, N.Y. – April 20, 2018 – American Express Global Business Travel (GBT), a leading global corporate travel management company, and Lyft, the fastest growing rideshare company in the US, have announced a first-of-its-kind partnership that fully integrates Lyft's platform, data and insights for GBT client travel programs. Together, they will make it easier for GBT's business travelers to use Lyft for ground transportation, through a fully integrated travel program and/or booking system. The collaboration creates an innovative offering for GBT clients, making it easier for travelers to book ground transportation, and for corporations to measure the benefits of reporting, cost savings and duty of care.
Benefits of the Lyft partnership integration for GBT clients include:
Cost Savings: Ridesharing has quickly become the top choice of ground transportation for business travelers accounting for more than 70% of ground transportation receipts*. While many companies enable employees to use ridesharing for business travel, some do not currently have a policy or program in place, which can lead to missed opportunities for cost savings. This partnership will help corporations capture ridesharing spend and optimize savings.
Data Visibility: Travel managers gain insight into a comprehensive set of KPIs and data sets to optimize their ground programs.
Easy Integration: Clients are quickly able to have their corporation sign up for Lyft and immediately have access to Lyft Business benefits via Lyft's mobile app. Later this year full integration will be available via the Amex GBT Mobile app.
Traveler Benefits: Travelers gain access to GBT's negotiated business traveler incentives/rewards and partner rewards provided by Lyft. GBT's partnership also allows for bookings to be segmented for easier expense management.
Risk Management: Later this year, GBT and Lyft intend to jointly build out an integration into Expert Care™, GBT's travel disruption and risk management platform.
*Certify SpendSmart Report Q4 2017
"We are thrilled to pioneer a truly integrated and differentiated ridesharing program for GBT clients with a partner like Lyft that is driving innovation in ground transportation," said Michael Qualantone, Executive Vice President of Global Supplier Relations for American Express Global Business Travel. "This integration is unique from previous reseller models in the ridesharing space in that it goes beyond existing agreements and truly integrates Lyft ridesharing content into our client's travel policies as a compliant option. This is the first in a series of key milestones for our overall ground strategy that will be announced in 2018."
"Partnering with American Express GBT to introduce this unique fully integrated ridesharing program for business travelers is an integral next step in our efforts to streamline the corporate travel experience – ultimately increasing cost savings, visibility, and efficiencies," said David Baga, Chief Business Officer. "We're thrilled to collaborate with the leading global corporate travel management company to provide a seamless solution for a wide range of corporate travel needs, through innovative insights and booking tools that have never before been offered in this industry."
Travel managers and corporations interested in learning more about the Lyft-GBT partnership should contact their GBT client manager. To learn more about GBT and its ground transportation offerings, please visit amexglobalbusinesstravel.com. For more on Lyft Business please visit https://www.lyft.com/business.
###
About American Express Global Business Travel
American Express Global Business Travel (GBT) equips companies of all sizes with the insights, tools, services, and expertise they need to keep their travelers informed, focused and productive while on the road. With approximately 12,000 employees and operations in nearly 140 countries worldwide, GBT empowers customers to take control of their travel programs, optimizing the return on their travel and meetings investments, while, more importantly, providing extraordinary traveler care.
Learn more at amexglobalbusinesstravel.com and amexglobalbusinesstravel.com/content/. Follow us @twitter.com/amexgbt.
American Express Global Business Travel (GBT) is a joint venture that is not wholly owned by American Express Company or any of its subsidiaries (American Express). "American Express Global Business Travel," "American Express," and the American Express logo are trademarks of American Express and are used under limited license.
About Lyft (content provided by Lyft)
Lyft was founded in June 2012 by Logan Green and John Zimmer to improve people's lives with the world's best transportation. Lyft is the fastest growing rideshare company in the U.S. and is available to 95 percent of the US population as well as in Ontario, Canada. Lyft is preferred by drivers and passengers for its safe and friendly experience, and its commitment to effecting positive change for the future of our cities.
About Lyft Business (content provided by Lyft)
Lyft Business offers travel, commute, event, and courtesy ride solutions that provide customers with the tools they need to reduce cost, save time, and streamline their transportation programs. We partner with thousands of organizations to create unique solutions to move their people, from employees and customers to patients and students. To learn more about Lyft Business, visit: https://www.lyft.com/business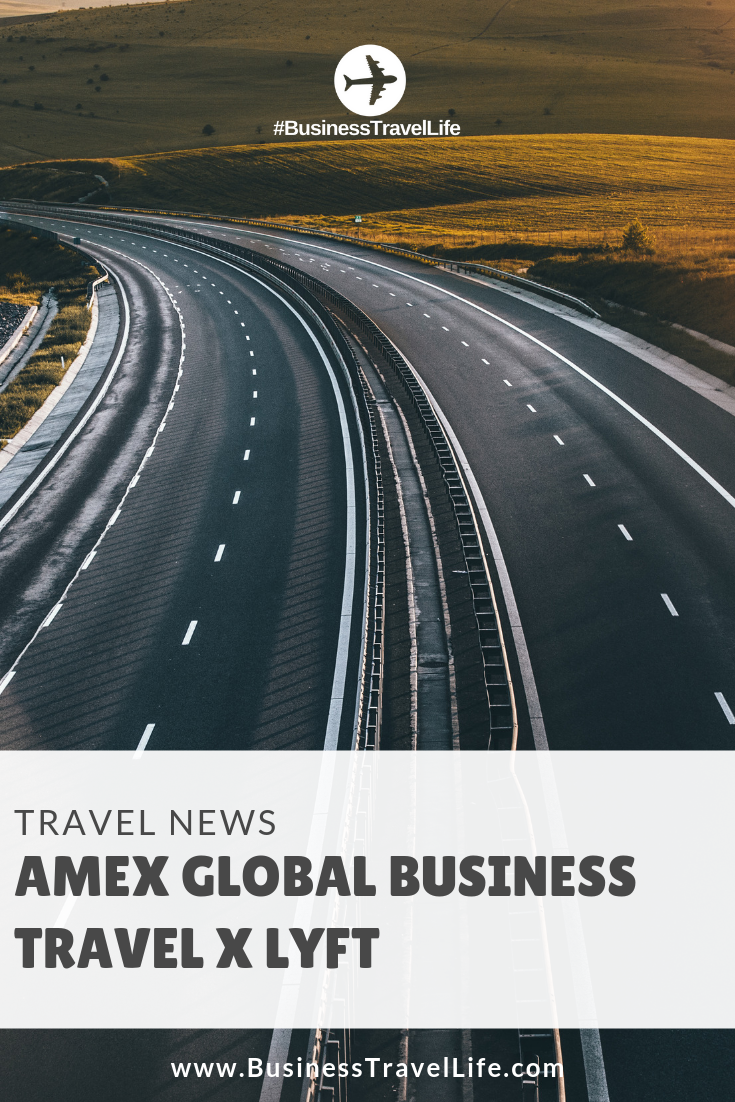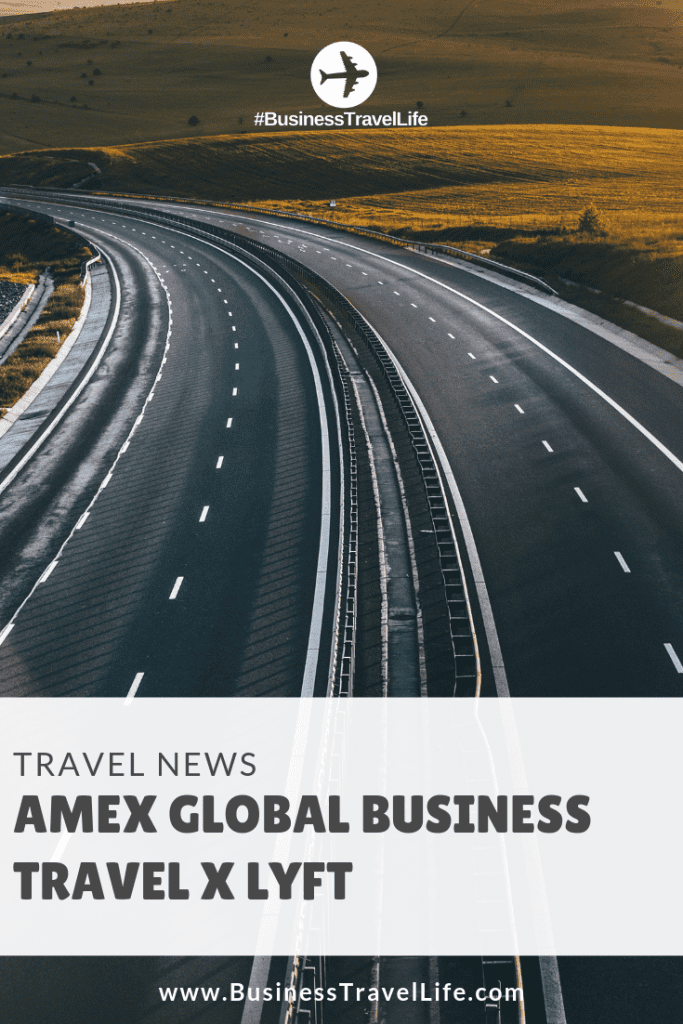 Business Travel Life
Business Travel Life is an online resource supporting the road warrior lifestyle. We give business travelers the tools they need to maintain their wellness and productivity when traveling. The topics we cover include business travel tips, travel workouts, healthy travel hacks, travel products, general travel tips, and industry trends. Our goal is to make business travel a healthier experience – and to make healthy travel practices more accessible to all road warriors.