What if your luggage was able to do more than just store your personal belongings? What if your luggage could charge your devices and send you a location if you lose it? Well, an innovative startup company asked the same questions and developed the Bluesmart
carry-on. After months of crowdfunding on Indiegogo (raising over $2,000,000 from 8,000 backers in 110 countries), the highly anticipated luggage is now available.
At a glance, the Bluesmart appears to be just like any other hard shell carry-on roller. However, once you download the app and explore the advanced features of the bag, you will think it was built for James Bond.
Bluesmart luggage features:
Bluesmart App– Of course a bag of this caliber has its own app. The app takes this bag to the next level by connecting to the bag, making many of the features possible. Available on iTunes and GooglePlay.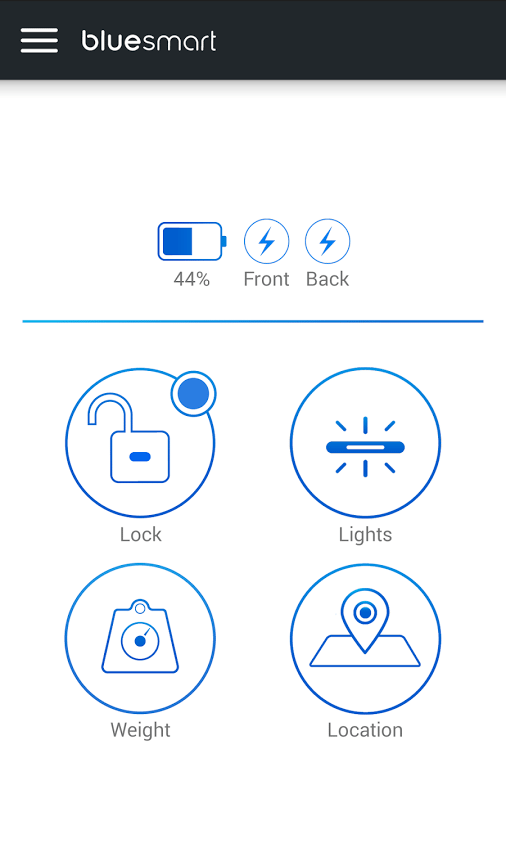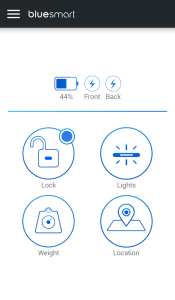 Power Supply– Charge your phone up to six times using one of the two USB charging ports built into the Bluesmart. After the high-powered battery runs out, plug into a standard outlet to recharge. The Bluesmart website states most phones will charge in six minutes.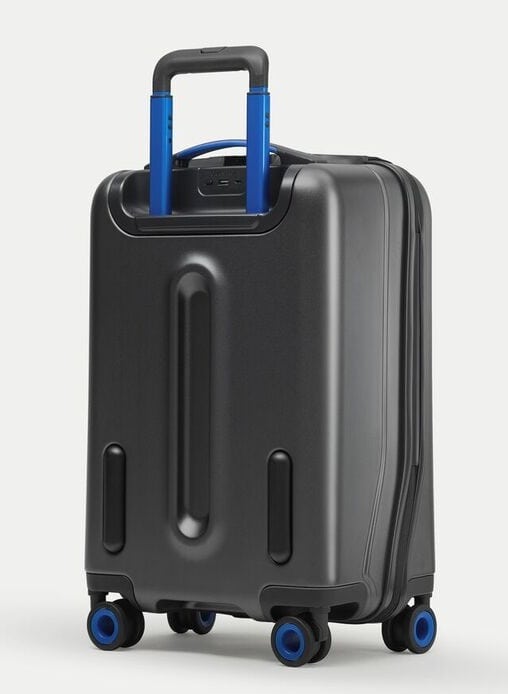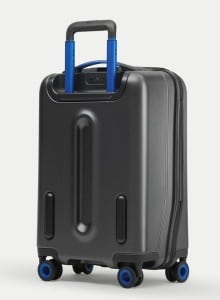 Tracking System– Finally, you can track down your luggage when it is lost (this alone may make this bag a worthwhile investment). The bag has Bluetooth that
connects to the app on your phone to pinpoint your bags location within 100 feet. If your Bluesmart cannot be located within 100 feet, the bag can send its GPS coordinates to your phone through its on-board SIM card.
Smart Locking System– Bluesmart's main compartment can be locked with an old fashioned key, or, you can lock it from your smartphone (within range). There is a light that shows you when the bag is locked. The locking system is TSA-compliant. Another feature of the lock is notification when the bag is unlocked (or unlock is attempted).
Built-in Scale– It is easy to know how much your bag weighs before you reach the airport with the Bluesmart. The handle is also a built-in scale that will weigh the bag and show you the weight on your phone.
Proximity Senors– Don't worry about forgetting your bag in the airport lounge. The Bluesmarts app will send you a push notification to alert you if should you ever walk off and leave your bag.
Light weight– Even with the built in battery this bag weighs just over nine pounds.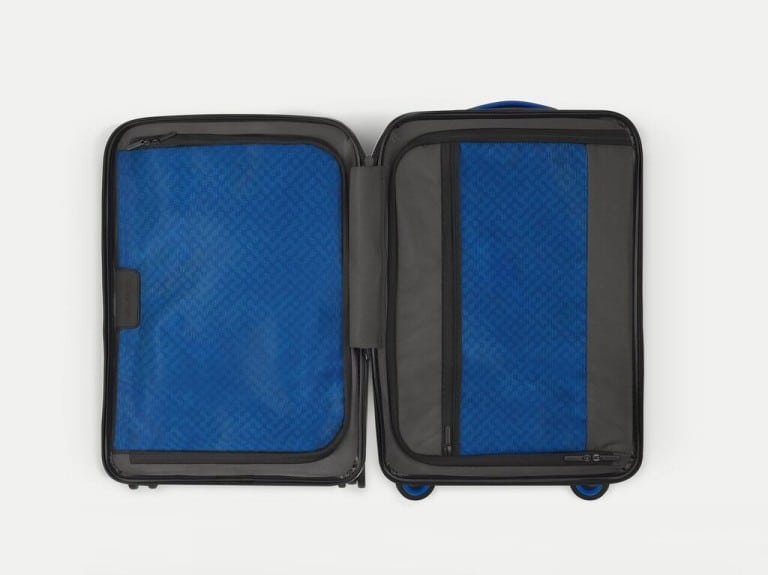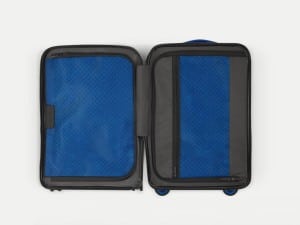 Built-in Laptop Sleeve– The suitcase includes a built-in laptop sleeve on the outside of the bag so you can easily access your electronics without opening the main compartment. The sleeve can hold up to a 15" laptop and includes a pocket for your phone or tablet.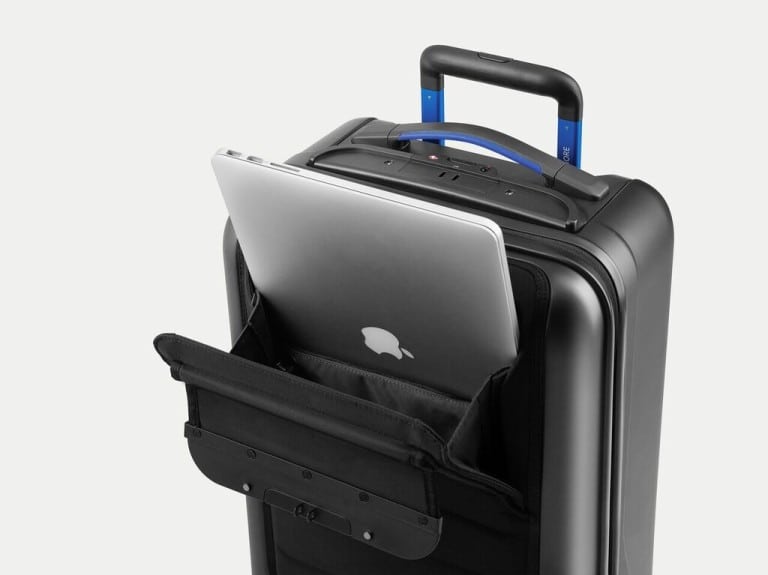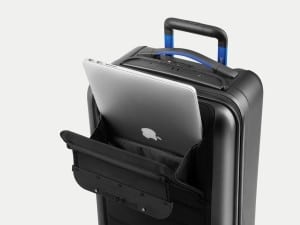 The Bluesmart Smart Carry-On Luggage
is classified as "international-sized" carry-on, dimensions are 21.5 x 14 x 9 inches. Due to the built-in battery, the Bluesmart is a carry-on only bag and cannot be checked.
Business Travel Life
Business Travel Life is an online resource supporting the road warrior lifestyle. We give business travelers the tools they need to maintain their wellness and productivity when traveling. The topics we cover include business travel tips, travel workouts, healthy travel hacks, travel products, general travel tips, and industry trends. Our goal is to make business travel a healthier experience – and to make healthy travel practices more accessible to all road warriors.