The Best Travel Toothbrush: FOREO ISSA Hybrid
Last month, FOREO sent me a new ISSA Hybrid toothbrush to try. As you may remember from my review of the FOREO ISSA toothbrush, I am a huge fan of FOREO's toothbrushes. After using the toothbrush for the last 30 days, I am more than happy to share my FOREO ISSA Hybrid review. In short- it is the best toothbrush I have every used. Not only is the FOREO ISSA Hybrid toothbrush a great toothbrush for travelers, the FOREO ISSA Hybrid has my teeth feeling cleaner than ever!
The FOREO ISSA Hybrid is designed to be gentle on gums and tough on plaque. The brush head has a combination of silicone and PBT polymer bristles. The silicone bristles on the outer edge are gentle on your gums. The PBT polymer bristles on the inside provide a powerful cleaning on your teeth.
The FOREO ISSA Hybrid cleans with 183 high-intensity pulsations per second! The built-in timer will ensure you are brushing long enough to get your teeth truly clean.
FOREO ISSA Hybrid toothbrush features:
Ultra-hygienic brush head bristles made from silicone and PBT polymer bristles
Gentle on gums
Designed to clean plaque
The FOREO ISSA Hybrid is a great toothbrush for travel. It charges with a USB charger (no bulky base to rest it on for charging). One charge will keep the FOREO ISSA Hybrid going for 365 uses.
Other FOREO ISSA Hybrid toothbrush features:
Safe to use in shower
Available in four colors
Brush Head lasts for 1 year
2-Year limited warranty
10-Year Quality Guarantee


The FOREO ISSA Hybrid is an excellent electronic toothbrush, especially for people with plaque build-up. The FOREO ISSA Hybrid is $199 and replacement hybrid brush heads are $19.95. SHOP NOW!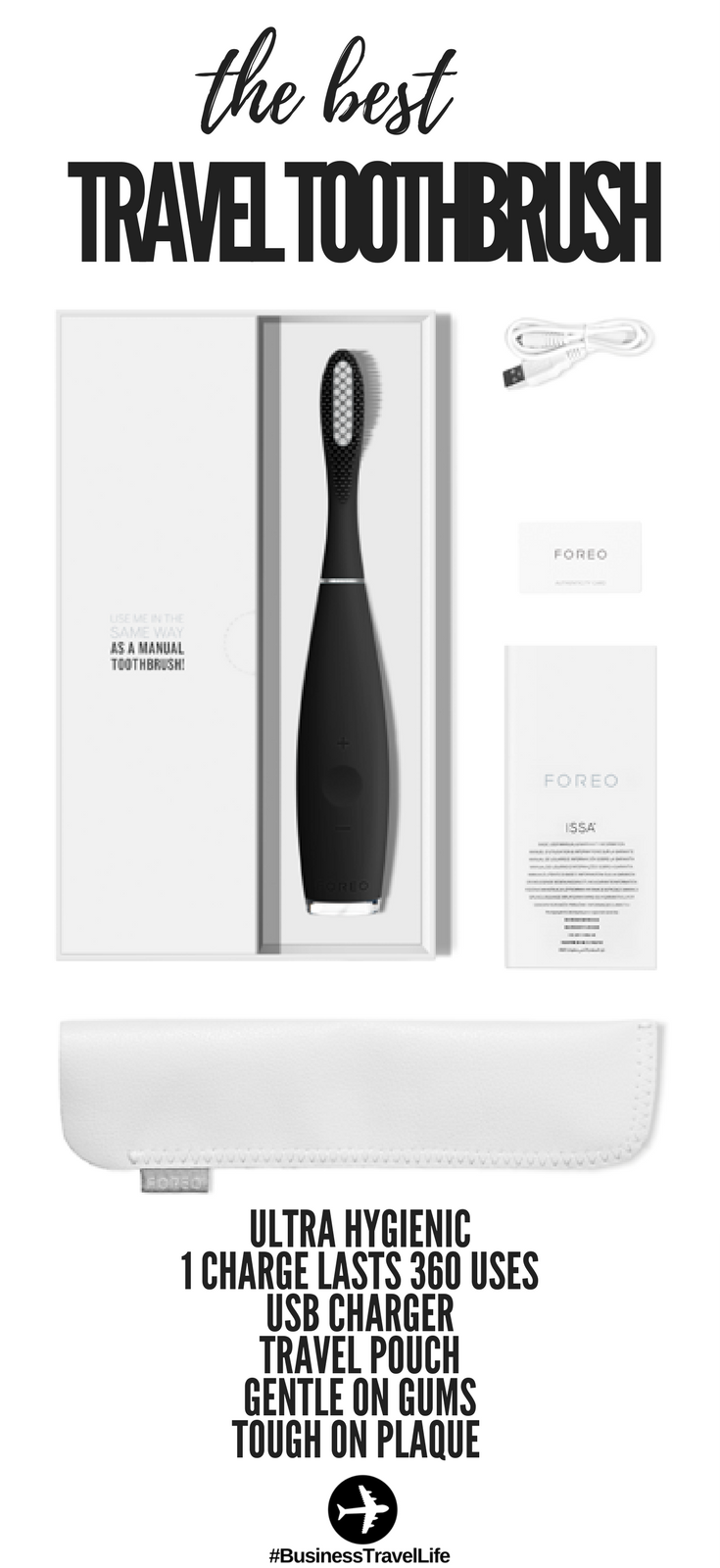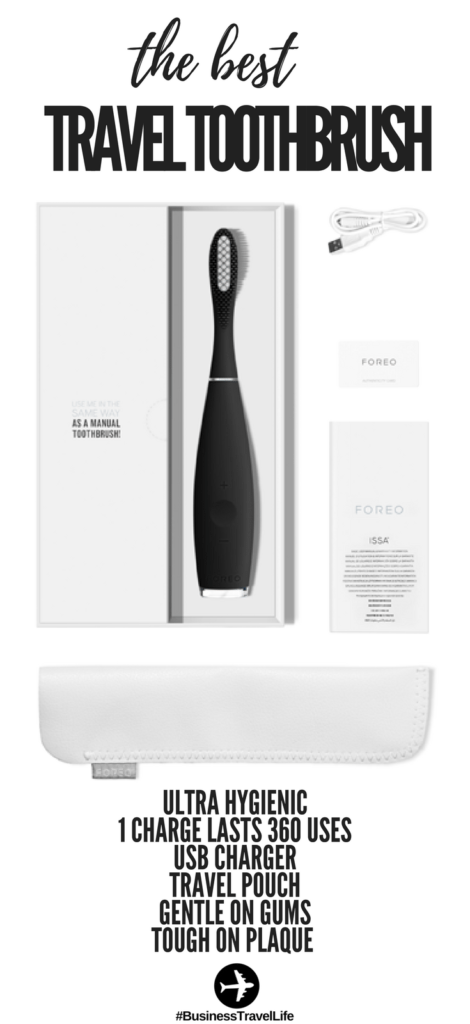 Business Travel Life
Business Travel Life is an online resource supporting the road warrior lifestyle. We give business travelers the tools they need to maintain their wellness and productivity when traveling. The topics we cover include business travel tips, travel workouts, healthy travel hacks, travel products, general travel tips, and industry trends. Our goal is to make business travel a healthier experience – and to make healthy travel practices more accessible to all road warriors.