Create Healthier Business Travel Habits
Traveling for business often wrecks havoc on your physical health. Many frequent travelers experience weight gain and develop unhealthy eating habits. If you happen to be one of the many business travelers noticing your waistline continues to expand with each trip, fear not!
The first step to fixing bad habits is accepting that you have developed them. The acceptance process is different for each person and typically involves some sort of reality check. This may be the realization you need to buy clothes in a larger size or stepping on the scale to see that amount of weight gained. Just remember, don't beat yourself up about it, don't look back. All you need to do is adjust your mindset to be open incorporating healthier business travel habits into your life.
With a little planning and discipline, you can start building healthier business travel habits-today! Here are 5 tips for developing health habits during travel.
Set goals. Set a few achievable goals and write them down. If you need to lose 20 pounds, break that goal into smaller chunks like 1-2 pounds per week, or 5-8 pounds in a month. If you need to get more exercise, write down how many times per week and on what days you will work out (this could be something like, two 25 minute workouts per week at home, two 25 minute workouts per week on the road).
Laser focus. Instead of making a list of 20 things you need to do each day to be healthy, try to incorporate one or two changes into your routine each week and focus hard. Week one could be exercising four times, week two could be drinking only one soda per day, week three could be swapping out the waffles and bacon for eggs and oatmeal at breakfast, week four could be cutting back on alcohol. You are dealing with enough stress during travel, make these changes easy to incorporate.
Pack accordingly. Pack clothes and shoes that you can exercise in. If you are staying at The Westin, check out their gear rental program. Also, don't forget to pack some healthy snacks in your bag so you are not tempted by the candy bars at the airport and the donuts in your morning meeting.
Plan ahead. Start looking at your week of travel with by looking at your schedule and asking yourself "How will I prioritize my health this week?" After you review your schedule decide which days and at what time you will work out. If you are entertaining clients in the evening, plan a morning workout. If you choose the restaurant for entertainment, peak at the menu before you go to identify the healthy entrees and make your decision before you arrive. If you know you are going to have a 12+ hours day in the office, pack healthy snacks in your bag.


Unhealthy habits are developed out of convenience and lack of planning.

Buddy up. If you frequently travel with a colleague, see if they are interested in making healthier choices with you. If not, find someone you can use as an accountability buddy to check-in with after you workout or when you are tempted to order a triple chocolate cake to your room after dinner.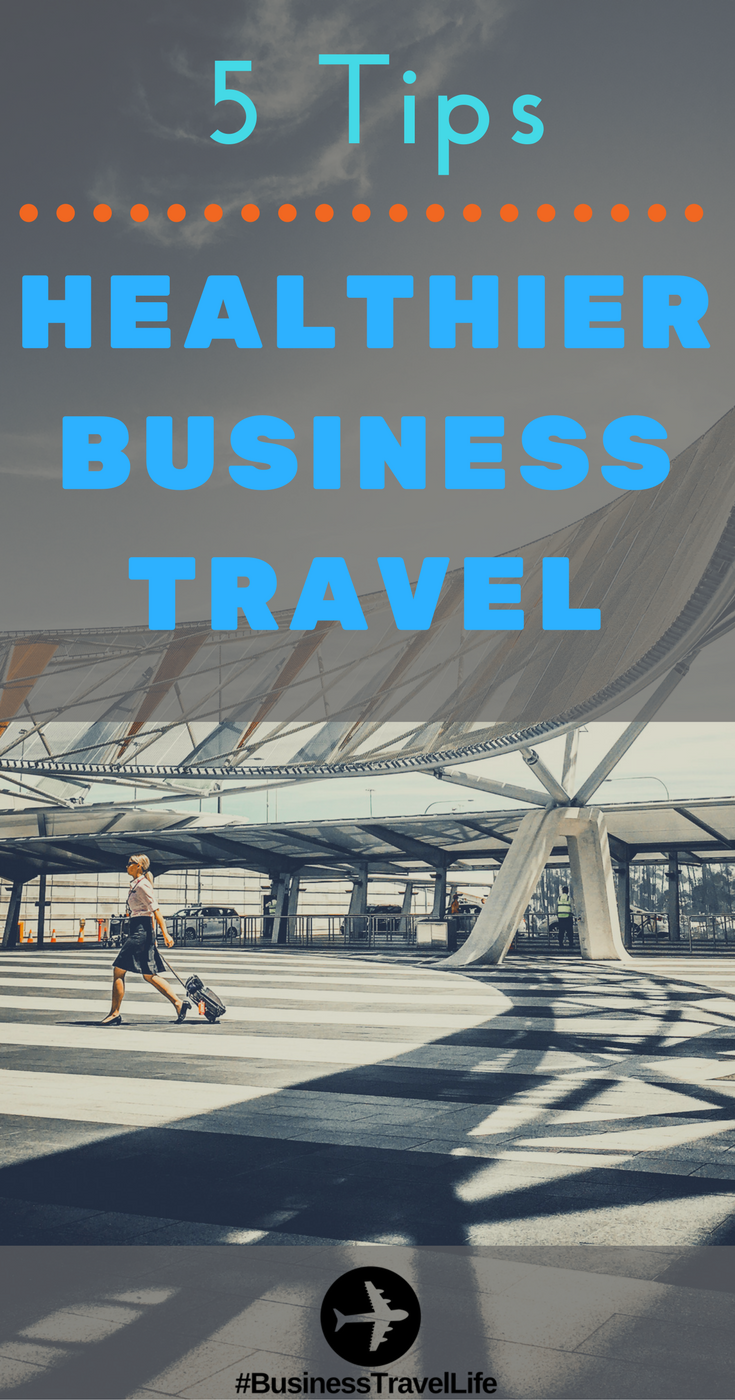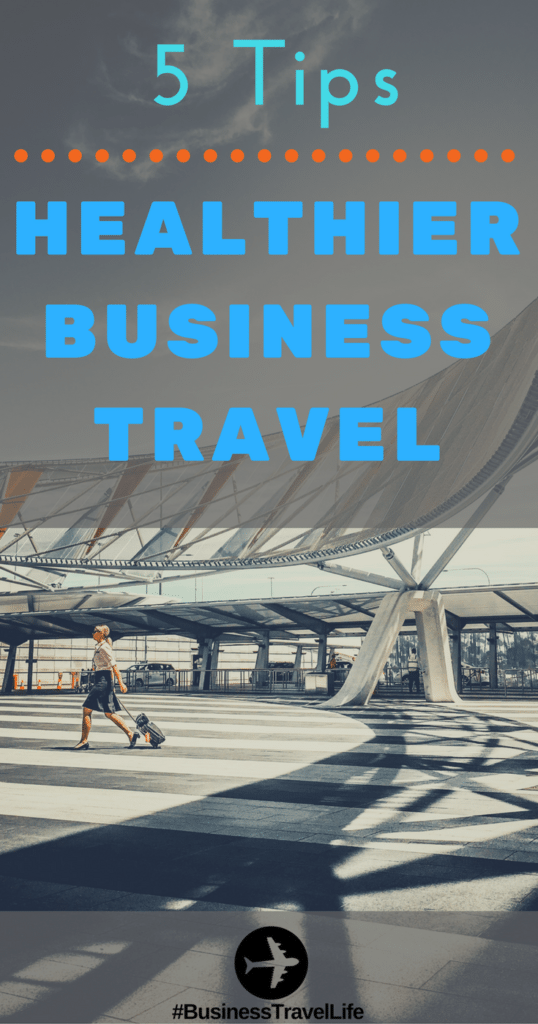 Business Travel Life
Business Travel Life is an online resource supporting the road warrior lifestyle. We give business travelers the tools they need to maintain their wellness and productivity when traveling. The topics we cover include business travel tips, travel workouts, healthy travel hacks, travel products, general travel tips, and industry trends. Our goal is to make business travel a healthier experience – and to make healthy travel practices more accessible to all road warriors.