There is no excuse to pass up on working out when you stay at Westin during your work travel.
For those who always seem to be on the road, finding ways to stay well in each destination of your work travel can get old. Sometimes there are just no nutritional dining options near your hotel, or maybe the location is not ideal for taking a jog. Luckily, Westin Hotels are just about everywhere, and visitors can effortlessly fulfill all of their wellness needs with the hotel's health and fitness accommodations. Taking an innovative approach to fit travel, the Westin Hotel Well-Being Movement effectively guides business travelers to stay in tip-top shape no matter where they are.
Working Out
Westin's fitness options are practically unmatched in the realm of healthy hotels. Whether you want to exercise inside or out, maintain your usual routine or try something new, Westin has you covered. In their workout studios, travelers can use treadmills, weights, exercise balls, and more fitness equipment. Westin also provides equipment in select rooms, an option worth investing in if you find yourself frequently caught in early morning fitness studio rush hour. Even if your room does not have this amenity, there will be plenty of space for other hotel workouts, like doing yoga or trying personal training exercises provided by Westin's recent partnership with FitStar.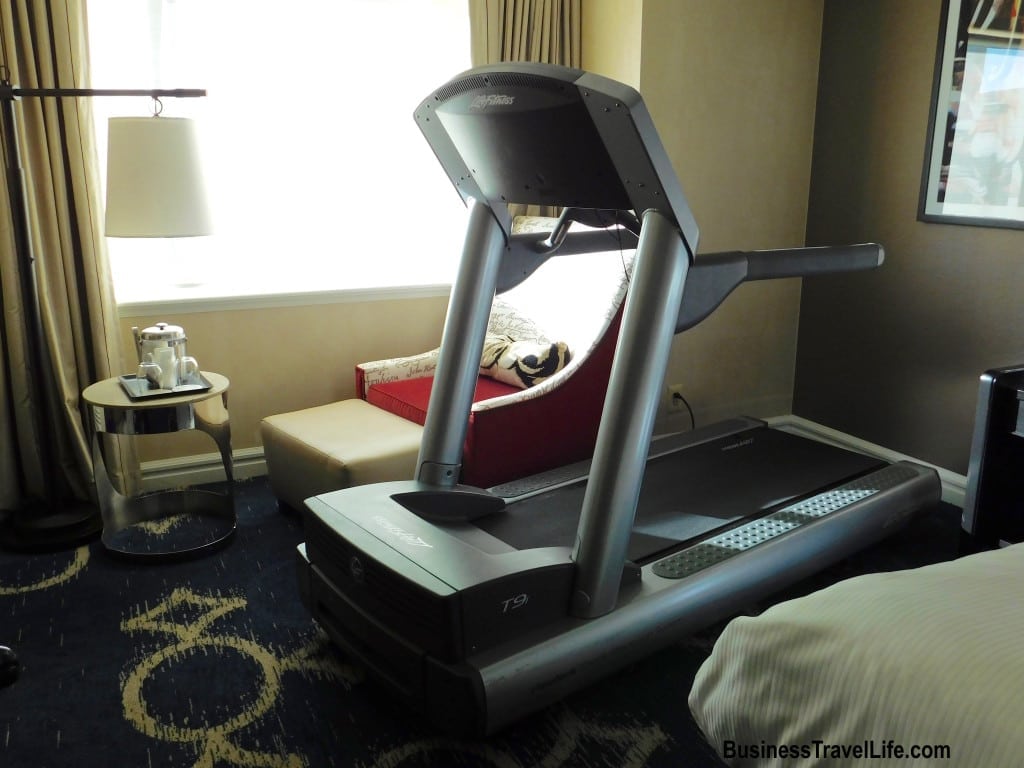 For those who prefer to workout in the great outdoors, you have a couple of options. You can go for a group jog, or you can grab a running map and journey out on your own. These routes have been designed by an expert to maximize your run and to take you through notable local sites, allowing you to both stay fit and be a bit of a tourist.
That's not even the fun fitness option. Recently, Westin has developed a program called Wellness Escapes, which provides getaway workout excursions for venturesome fit travelers with time to spare. Depending on where you stay, these adventure workouts could include jogging oceanside or doing yoga in a soothing outdoor environment. As this program is fairly new and not offered at every location, be sure to contact the Westin of your travel destination for more information.
So how do you pack for such a fit-friendly hotel? You don't. With Westin's gear rental program, you can borrow workout clothes, shoes, and new socks (yours to keep!) for just $5. Frequent traveler Heather Kent found herself staying overnight at Westin after a canceled flight, and she took advantage of the gear rental program. "It is a great program and definitely supports wellness on the road," she says.
Committed to helping their travelers stay fit, Westin is prepared to meet every excuse a traveler could have to not workout with a convenient solution.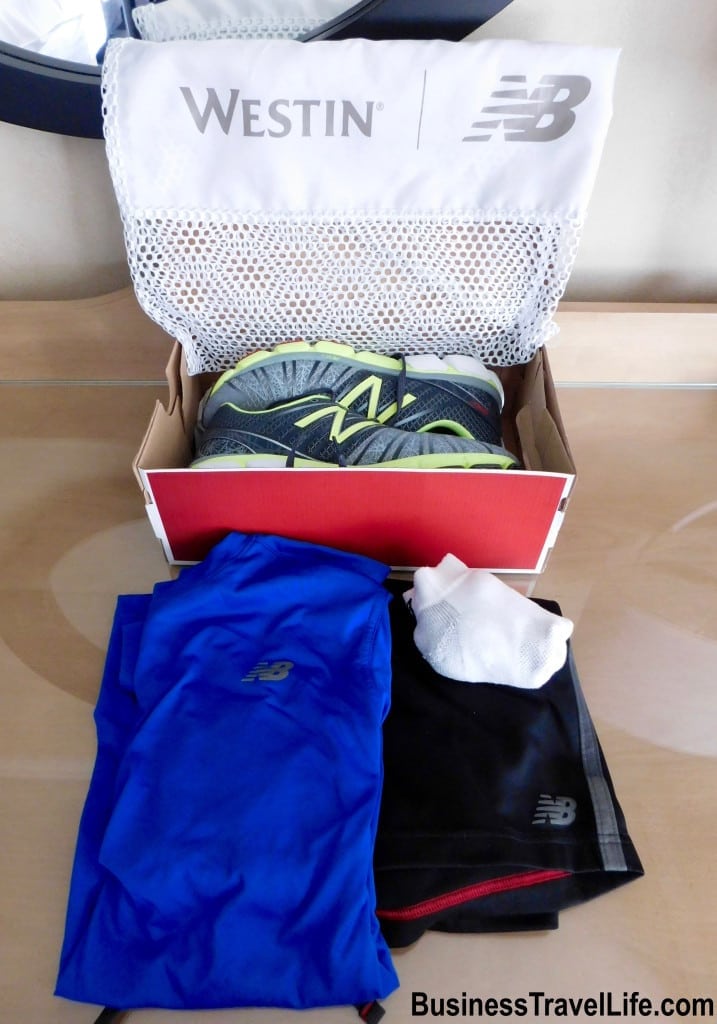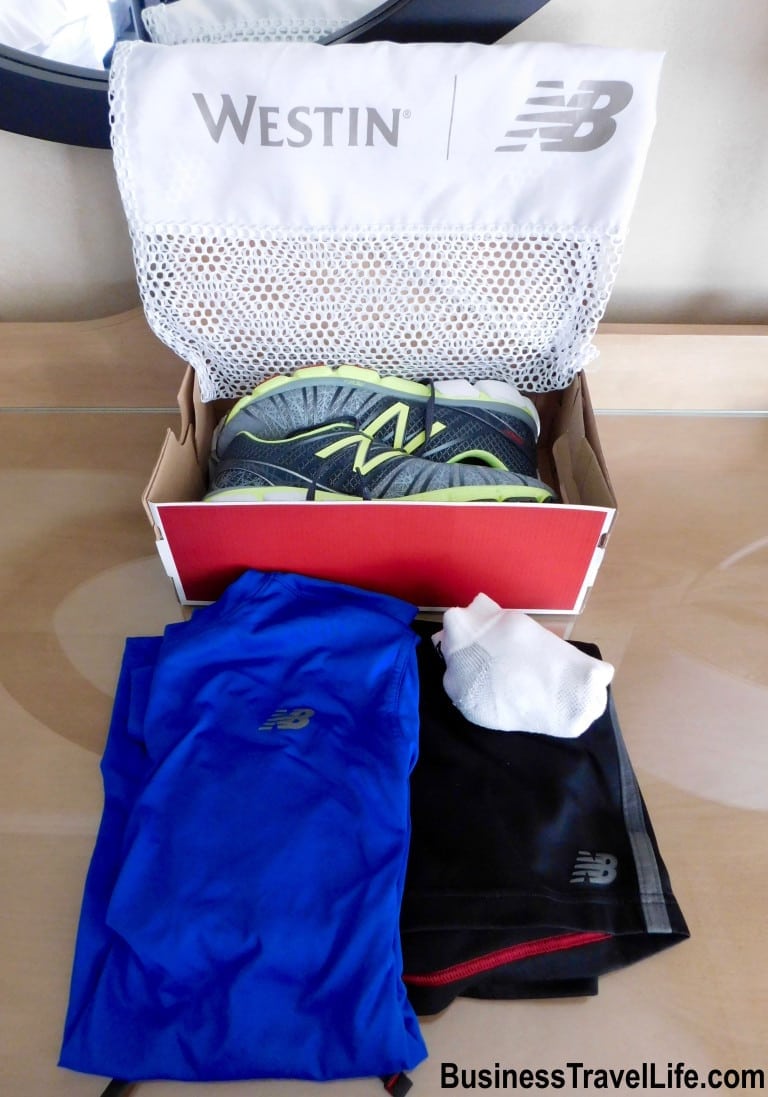 Eating Healthy

Matching their extensive fitness options is Westin's healthy eating choices provided by SuperFoodsRx™. With a selection of creative and sustaining food options, you could find yourself dining on Tomato Caprese Salad or Sesame Tuna. Travelers can also be invigorated by nutritional drinks and refreshing smoothies from Westin's Juicery. The convenience of having low-calorie food and beverages available in your hotel is sure to prevent you from relying on fast food while on the road.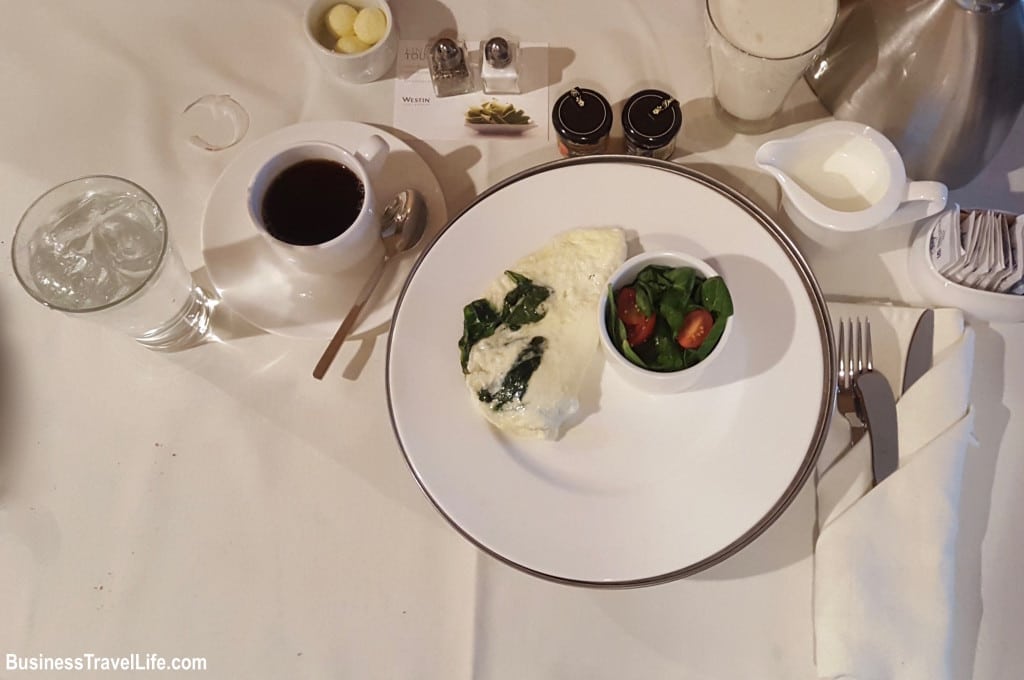 Increasing Productivity
Westin effortlessly makes the business portion of your visit another opportunity to help you stay well. With their group workspaces, plethora of charging stations, WiFi, and other business-friendly amenities, staying focused shouldn't be a problem. They even offer more of those healthy food options designed specifically for increasing work productivity. Westin is business traveler-endorsed, and visitors should find an adequate work environment both in-room and out in meeting areas.
Resting & Unwinding
The Heavenly Bed at Westin is one of the hotel's most well-known amenities, but their sleep menu is a less-famous equally important aspect of their wellness program. If not even soft sheets on a world-renowned mattress can soothe you to sleep, you can always find peaceful comfort in tranquil teas and other foods meant to calm your soul.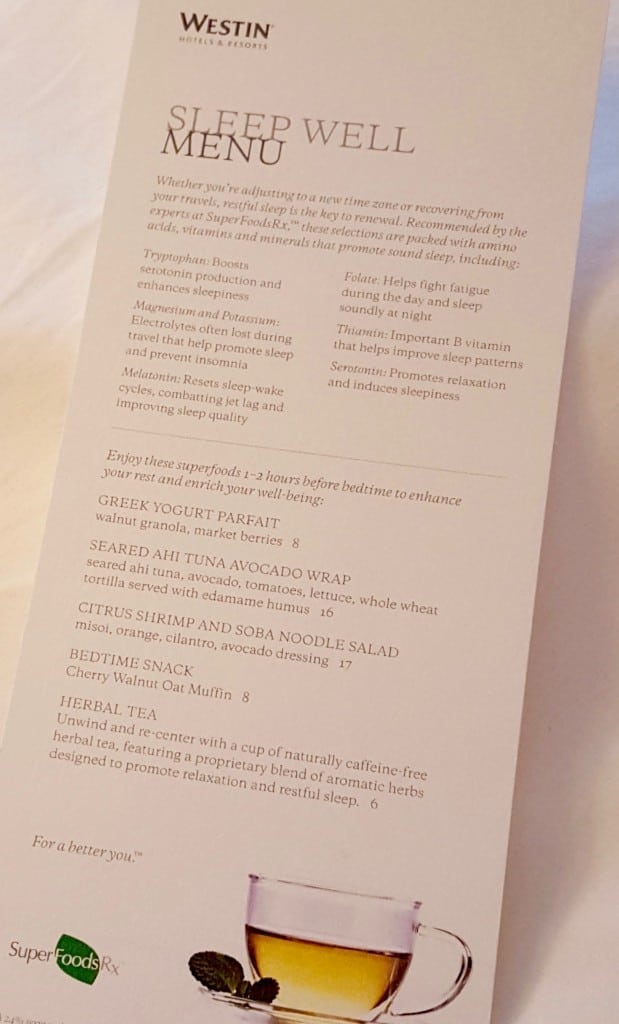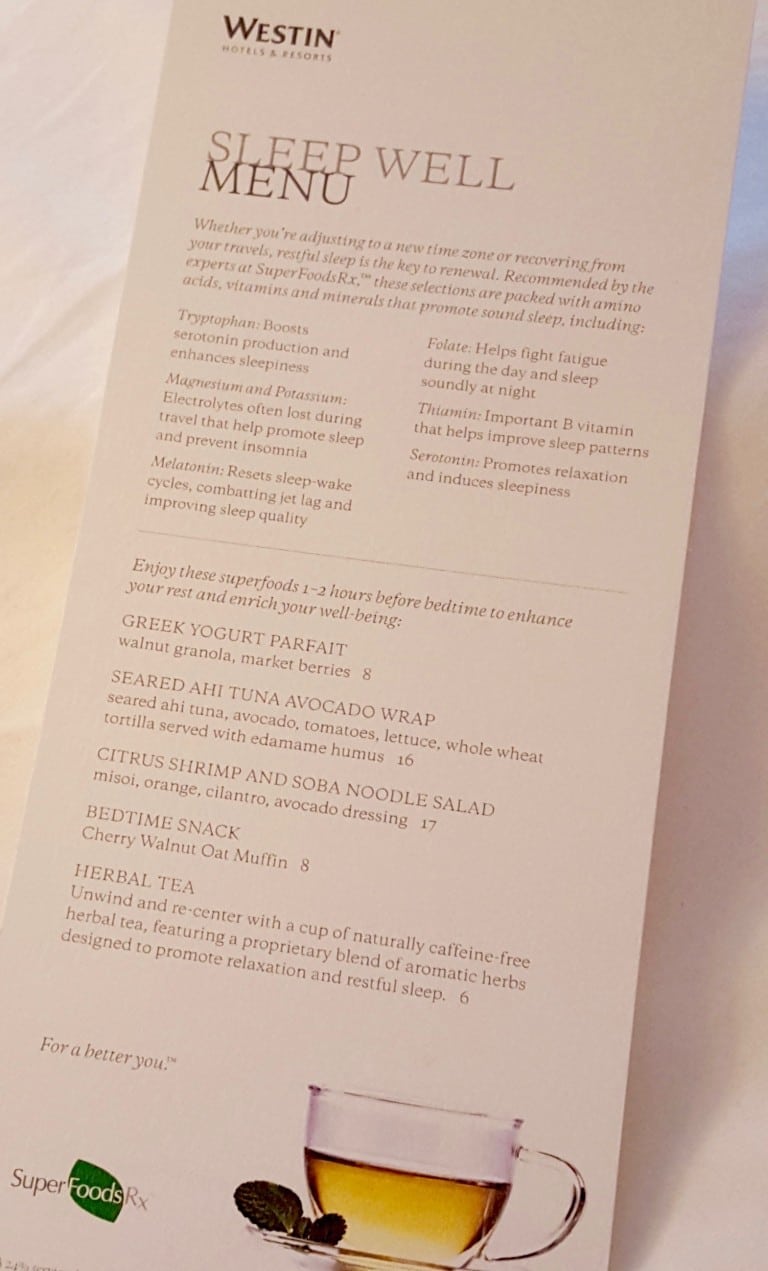 Unwinding at Westin goes further than sleeping soundly. Through spas, baths, and sensory touches to your accommodations, you can relax even further. Business travel can be stressful, and Westin knows that your on the road health depends on more than just eating well and exercising.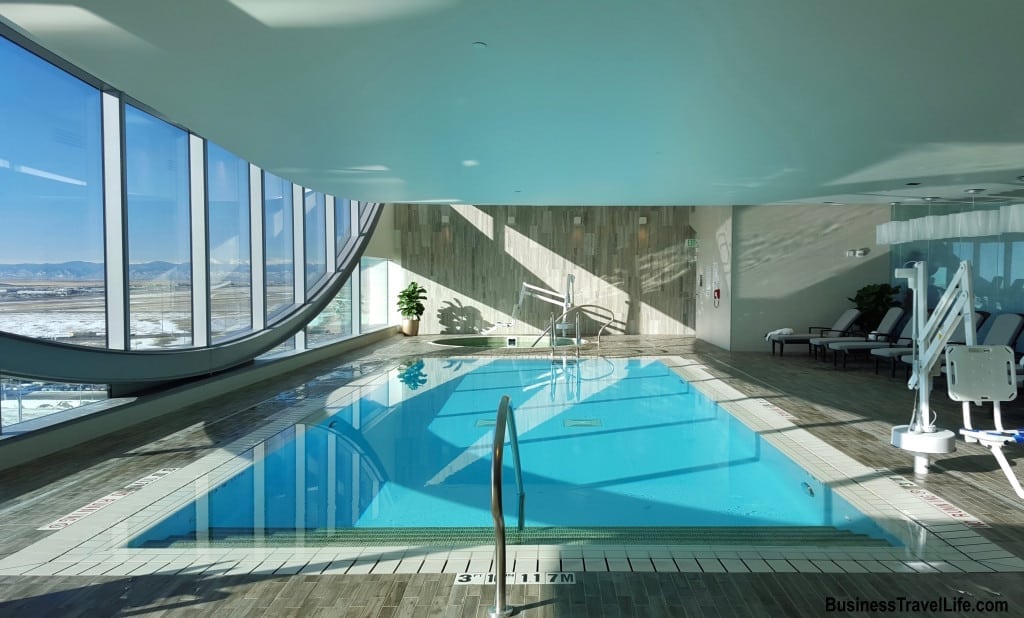 From working out to winding down, Westin's holistic wellness approach is meant to reach every aspect of your health. Take a vacation from designing your own on-the-road fitness agenda, that is, a vacation that still includes some serious fit travel. Just by Westin's awesome guidelines.
[divider_line]
Business Travel Life
Providing nationwide nutrition and fitness concierge services, Business Travel Life seamlessly integrates a healthy lifestyle into corporate and business travel. We partner with our clients to provide nutrition plans and workouts that are achievable on the road. Our clients benefit from the customized level of service and ongoing support we provide. Check out our online store before your next trip to shop for healthy travel snacks, travel friendly workout tools, and accessories that make healthy travel easier.