This morning, Marriott International, Inc. (NASDAQ: MAR) and Starwood Hotels & Resorts Worldwide, Inc. (NYSE: HOT) announced a merger agreement between the companies to create the world's largest hotel company. Marriott will pay $12.2 billion to acquire Starwood. The boards of both companies unanimously approved an agreement for a merger.
Combined, Marriott and Starwood operate or franchise over 5,500 hotels and over 1.1 million rooms world wide. The press release by Marriott stated, "the merged company will offer broader choice for guests, greater opportunities for associates and should unlock additional value for Marriott and Starwood shareholders."
Bill Marriott, Executive Chairman of the Board at Marriott International, announced the news on LinkedIn this morning stating, "We have competed with Starwood for decades. But, we have also admired them. Starwood introduced W and changed the hotel landscape by helping define lifestyle brands. They introduced the Heavenly Bed — we all wanted one of those. And, they have loyal guests just like we do."
The Marriott Starwood merger is expected to close mid-2016. It will be interesting to find out how this will affect Marriott Rewards members and Starwood Preferred Guests will be affected by the merger.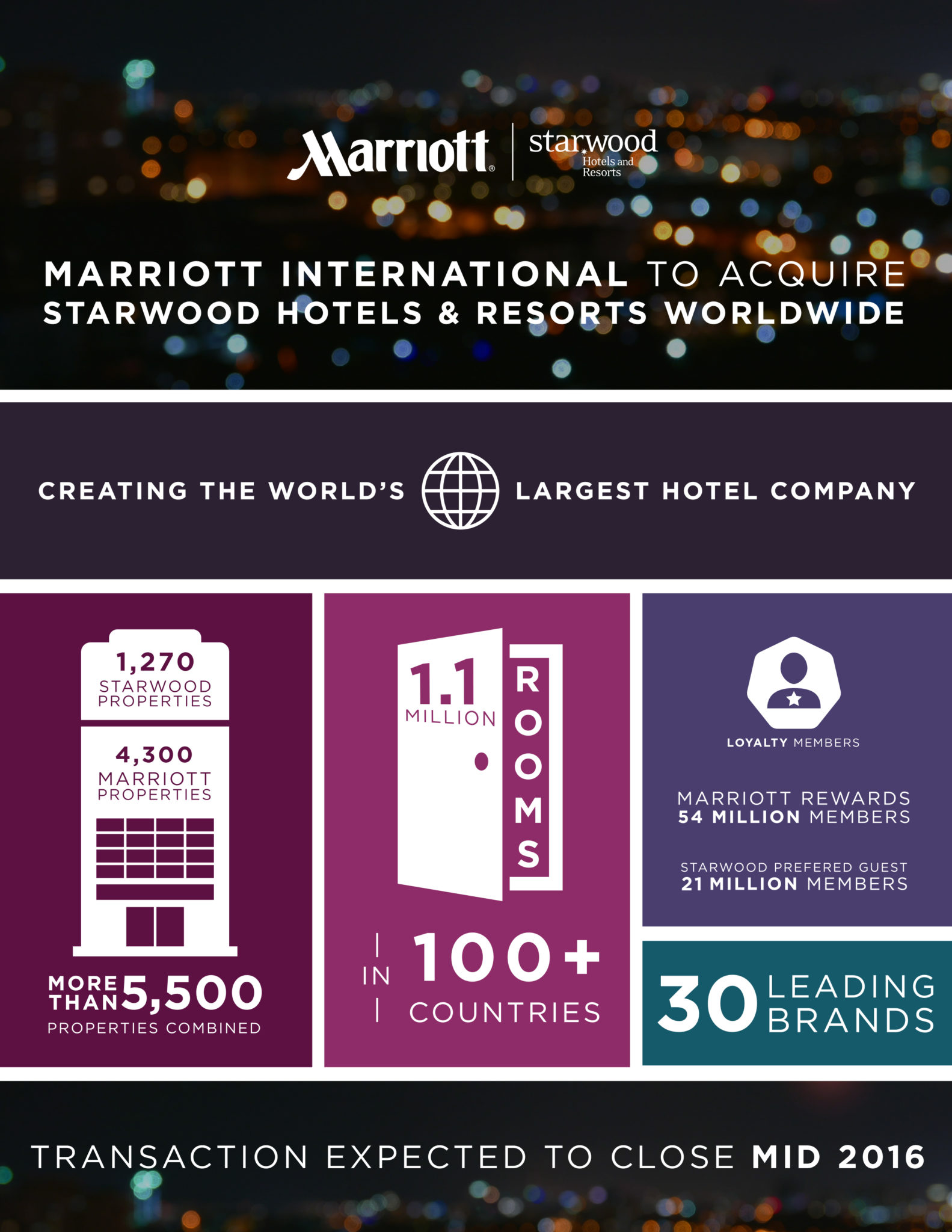 Photo Credits: http://postspots.com/d/j/313dcd9fda
Business Travel Life
Business Travel Life is an online resource supporting the road warrior lifestyle. We give business travelers the tools they need to maintain their wellness and productivity when traveling. The topics we cover include business travel tips, travel workouts, healthy travel hacks, travel products, general travel tips, and industry trends. Our goal is to make business travel a healthier experience – and to make healthy travel practices more accessible to all road warriors.