Polka Dot Jersey Faux Wrap Dress by ELIZA J
Wrap dresses are essential to a summer travel wardrobe. And, every closet should have at least one polka dot dress.  This flattering polka dot wrap dress makes it easy to check two boxes off your wardrobe essentials.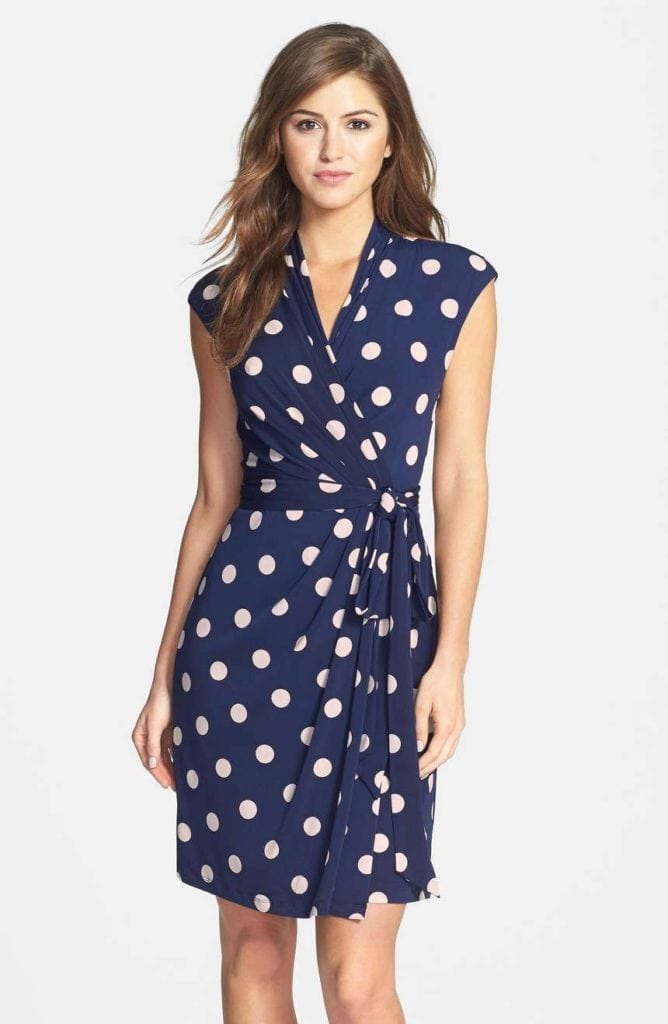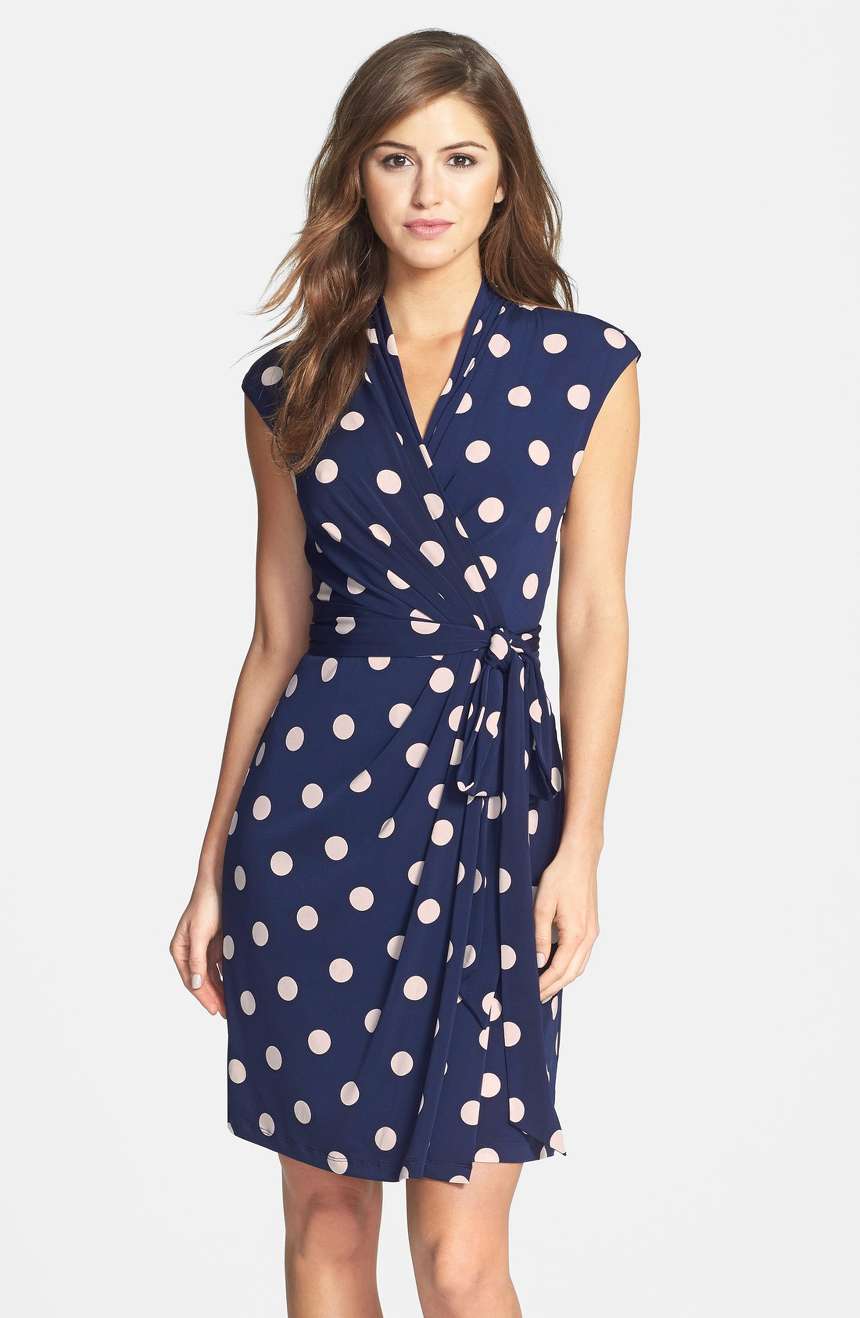 We love the Eliza J Polka Dot Jersey Faux Wrap Dress by ELIZA J. The classic polka dots on this faux-wrap jersey dress amp up the playful personality.  The extended shoulders and mock collar add a more sophisticated tone to keep the look work-ready and polished. The dress is available in regular and petite for $118 at Nordstrom.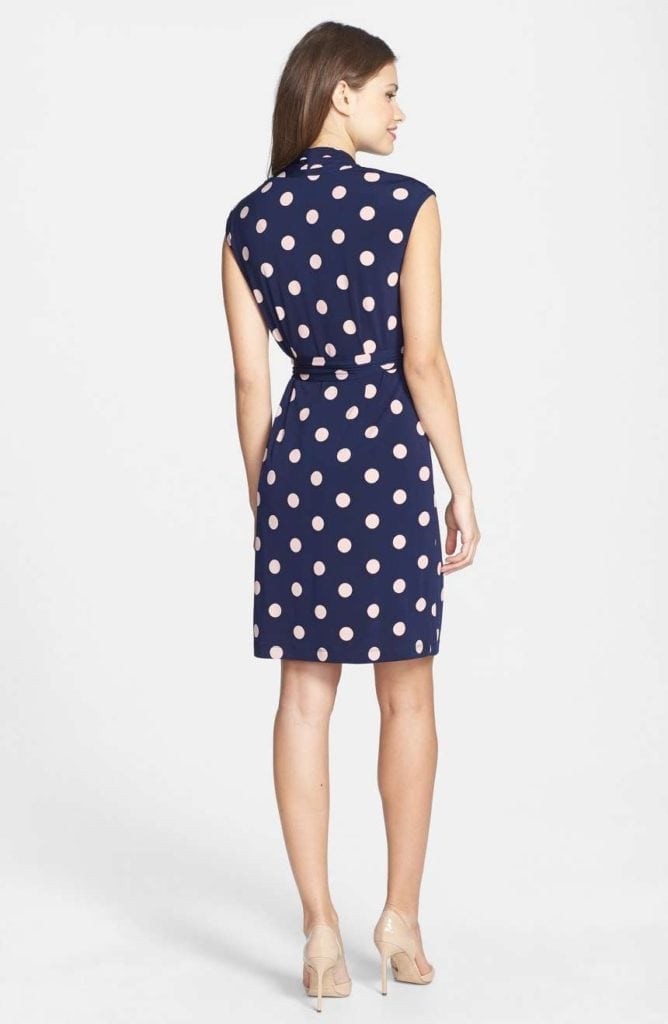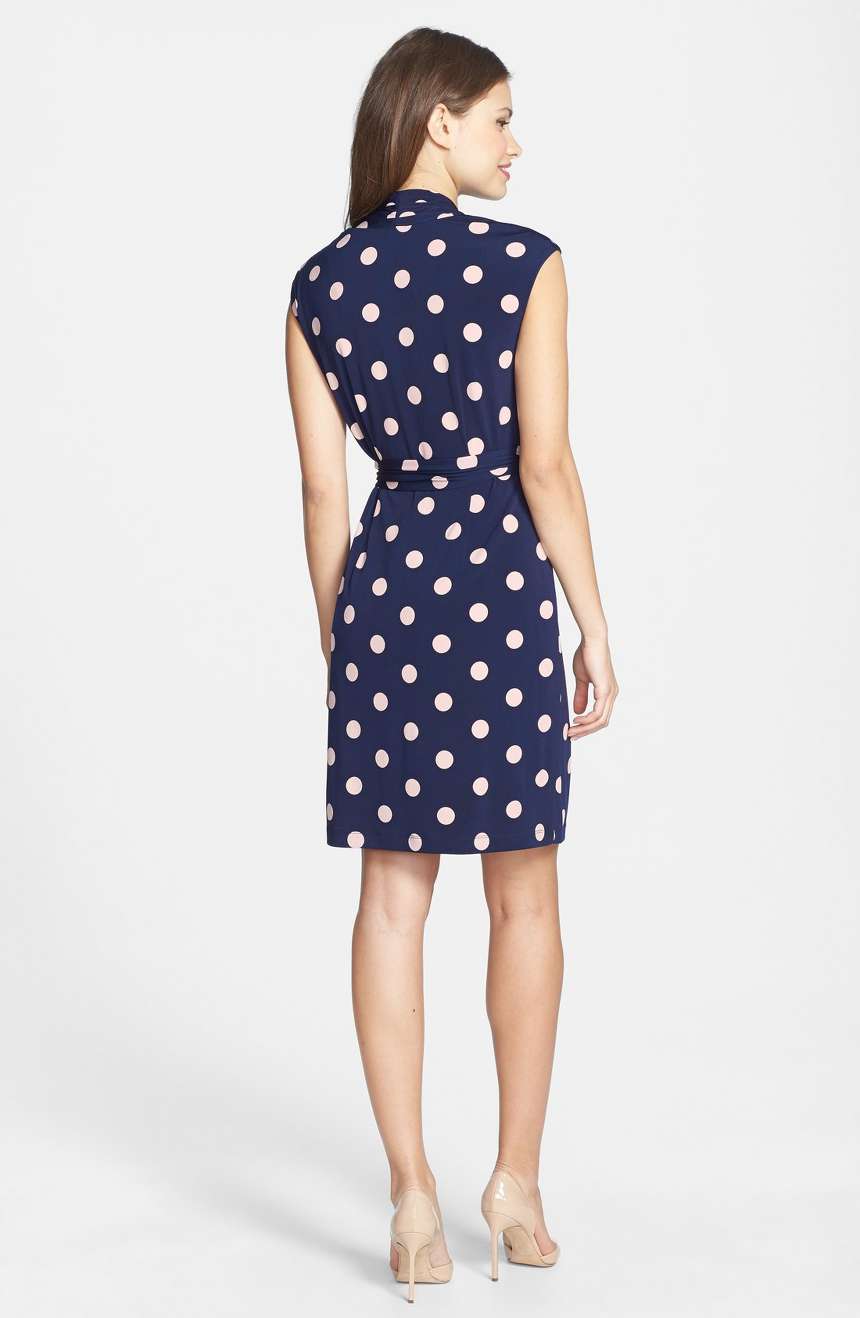 Eliza J Polka Dot Jersey Faux Wrap Dress by ELIZA J: Available in Navy. $118, Nordstrom, SHOP NOW
Calie High Heels by Jessica Simpon: Available in Nude, Black, Red  $49, Zappos, SHOP NOW
Women's Holland Leather Strap Watch, 34mm by kate spade new york: Available in Navy. $175, Macys, SHOP NOW
Jet Set Tote by Michael Kors: Available in light pink. $234, Farfetch, SHOP NOW
Elle Drop Earrings by Kendra Scott: Available in Black, Blue, Blue/green, Brown, Green, Grey, Orange, Pink, and Red. $55, Nordstroms, SHOP NOW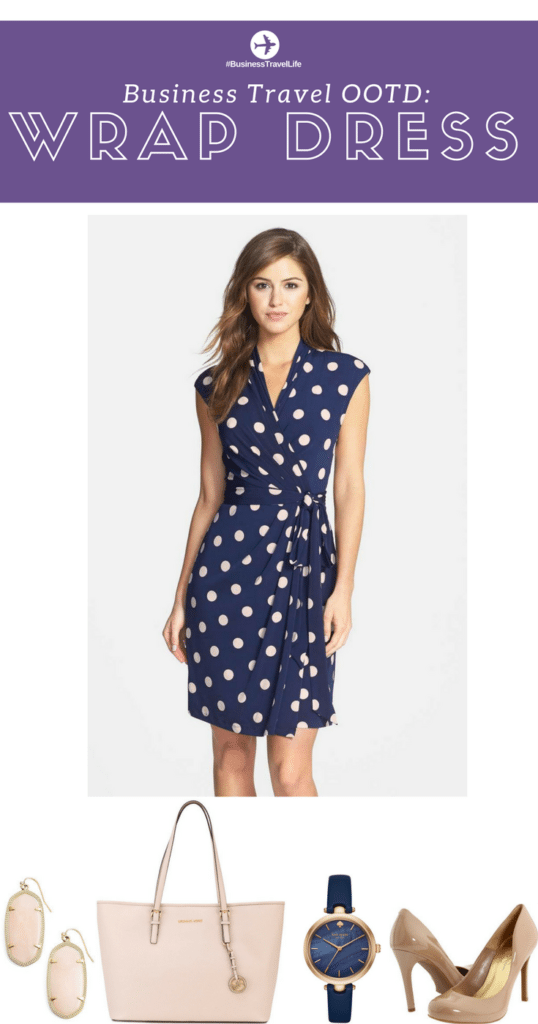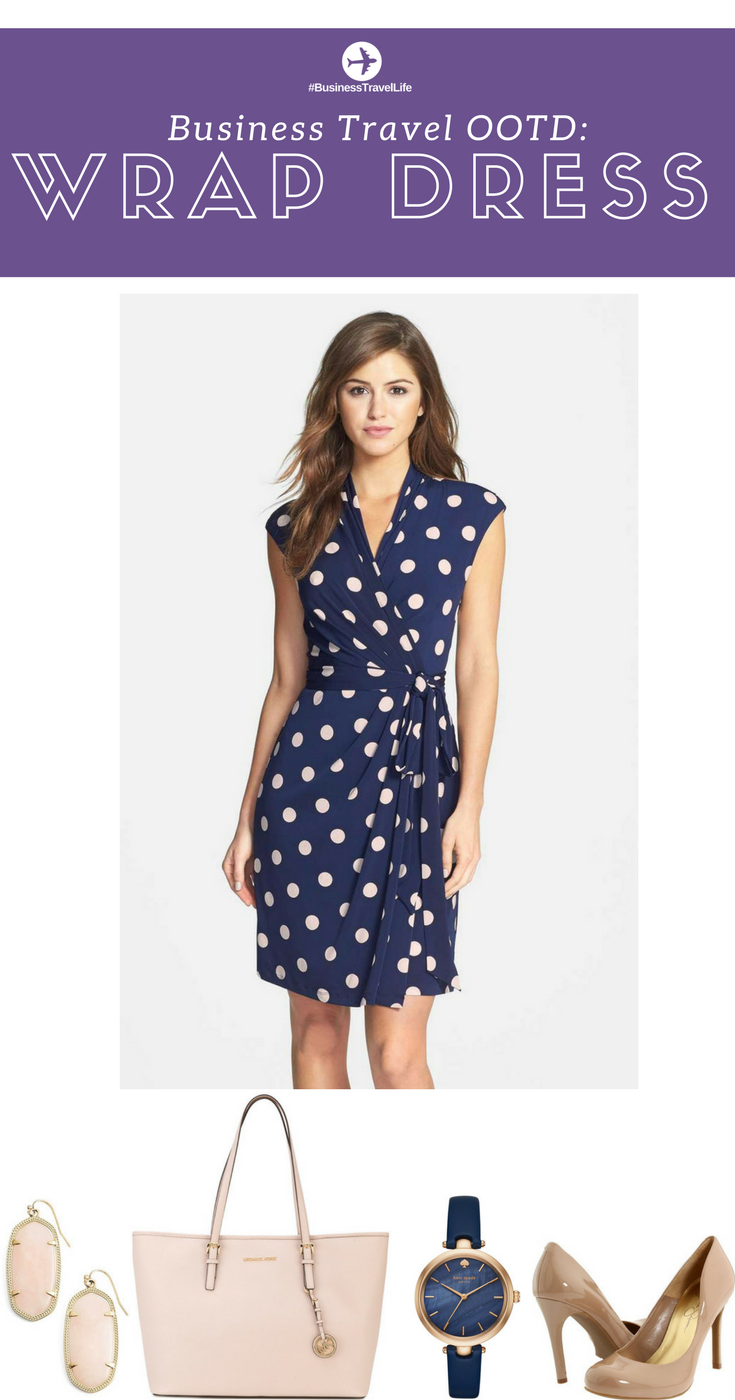 What do you think of this polka dot wrap dress for your summer business travel wardrobe? Please comment below!
[divider_line]
[divider_line]
Business Travel Life
Business Travel Life seamlessly integrates a healthy lifestyle into corporate and business travel. We partner with our clients to provide workouts that are achievable on the road. Our clients benefit from the customized level of service and ongoing support we provide.