Traveling To St. Barts? Consider renting a villa instead of a hotel.
Luxurious accommodations aside, why would you rent a villa in St. Barts? There are so many resorts and hotels that it would seem that would be a likely choice, right? However, you have certain standards that can't be met by just a suite.
Maximum Privacy
For you and your companions, a whole house is what you need for your vacation. After all, it's time to relax and rejuvenate. Expansive privacy is what your desire to refresh your mind and body. Staying in a villa will give your entire group space to spread out.
Opulent Accommodations
Vacation homes in St. Barts are filled with luxurious amenities to soothe the senses. From the mountainside heights, you can sip a glass of wine and watch the boats in the harbor far below. Imagine swimming in a clear infinity pool seems to melt into the Caribbean blue waters on the horizon.
Instead of packing your pool bag and towels to head off to a crowded resort pool, you have the option of lazing on one a sunbed or dipping into the cool waters with complete privacy. There are plenty of St. Barts luxury villas for rent that offer private pools, gourmet kitchens that can be pre-stocked for your visit. Plus, these luxury villas offer cozy furnishings that add to that laid-back island attitude.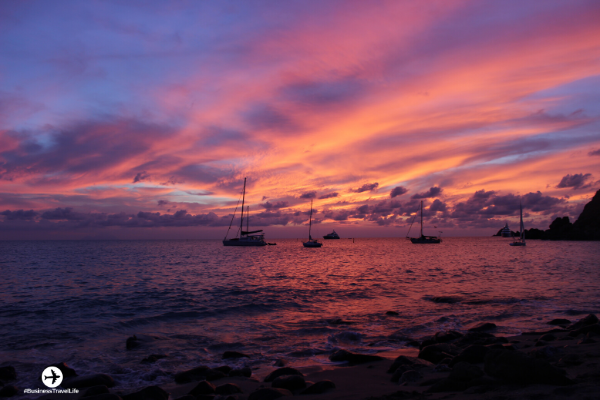 Enjoy Luxury From Sunrise to Sunset
Your morning cup of espresso can be made in the well-stocked kitchens where modern appliances make life easy. Enjoy the java as you take in a spectacular sunrise from the wide terraces or covered porches. Your companions may want to enjoy breakfast while looking outside through retractable glass walls. The lines definitely blur between indoor/outdoor living in St. Barts.
Exercise routines must be maintained, even on vacation. Maintain your beach body throughout your trip in your villa's private gym. Take advantage of the modern workout equipment. You may even enjoy a sauna or relax in the hot tub after you sweat it out.
In the evenings, multi-level terraces become a gathering place for friends and family to dance under the stars as music plays softly. Splash in the heated pools or slide under the waterfalls.
Savor delicious fresh seafood on the patio table with your companions. Watch the lights twinkle from the city far below. It's a special time, so why not go down into the wine cave and select a special bottle to celebrate? Some St. Barts luxury villas for rent even have fully equipped outdoor bars – perfect for mixing cocktails for the group.
Moving inside after a busy day, you and your guests will sink into relaxing seclusion. Air-conditioning, ceiling fans, Plasma TV's and gorgeous floor-to-ceiling water or tropical views will instantly relax away any remnants of stress. Some bedrooms are located in individual cottages, making the setting even more intimate for solitude-lovers. Slip from your room into the pool for a late-night swim, then warm up in a steam shower room. You may even opt for a massage in the quiet massage room. Plush, cool bedding and luxurious mattresses make sleep a dream-come-true.
Everything A Hotel Offers And More
Of course, these mansions would not be complete without daily maid service. You can opt to have your kitchen stocked, choose to have activities booked, or even get a private chef to cook regional specialties and all of your favorite meals. The choices are yours on St Barts.
Unforgettable Experiences and Excursions
Everything you need for an amazing vacation is at your fingertips, and yet, sometimes you want more, don't you? If you decided to leave your home-away-from-home, gorgeous nearby beaches like Flamands await with plenty of snorkeling, diving, and shelling opportunities. Grab an ocean kayak and see the marine life.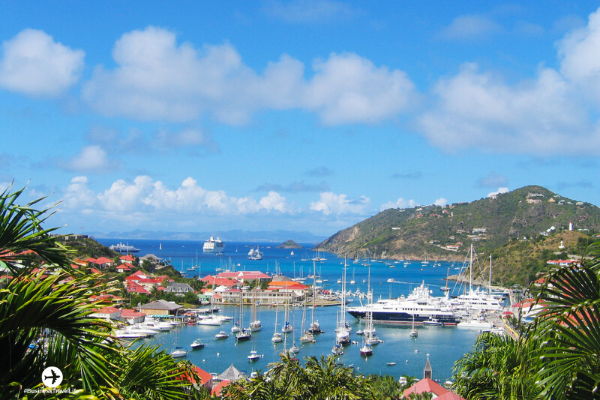 Charter a yacht for a day on the water. Do some deep-sea fishing. You may want to go explore and explore the nearby shops and boutiques of Gustavia. Have an indulgent spa day, get a fresh mani-pedi, and be ready for an evening at the clubs.
Why Rent A Villa In St. Barts?
Why do you want to rent a villa in St. Barts? Privacy? Intimate settings? Plenty of room to entertain? Lush, opulent surroundings and lavish décor? Whether you are heading to St. Barts for a bleisure trip or a full vacation, these are all the reasons you need to choose a vacation home on St. Barts.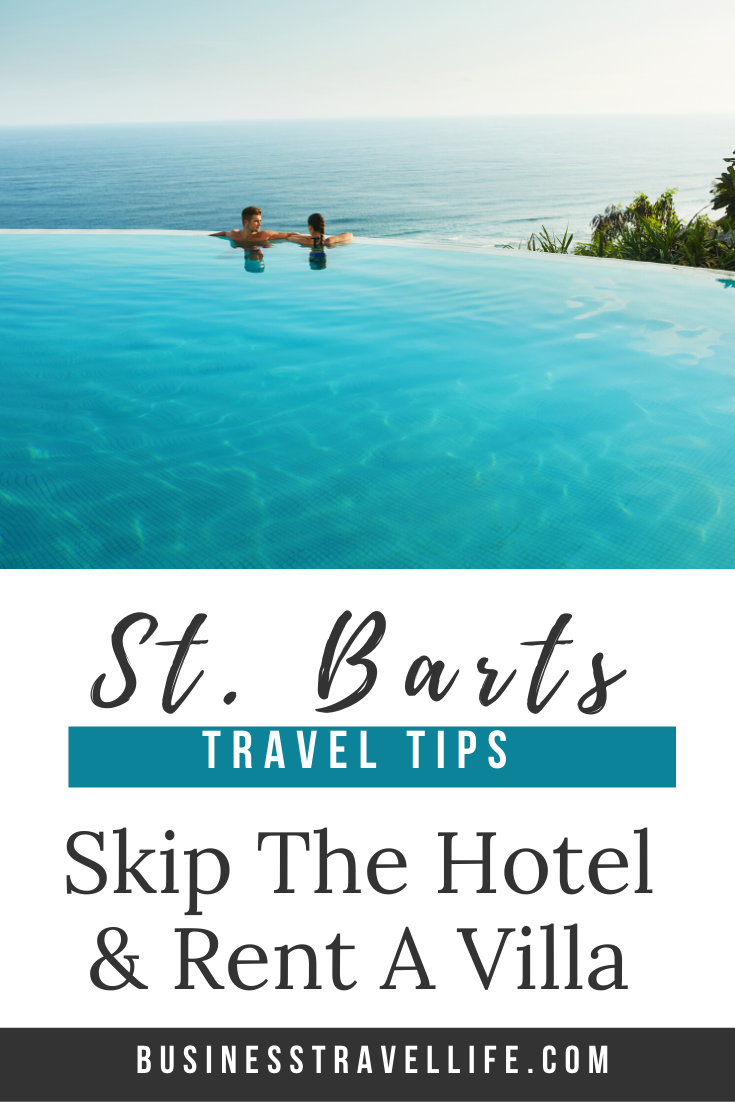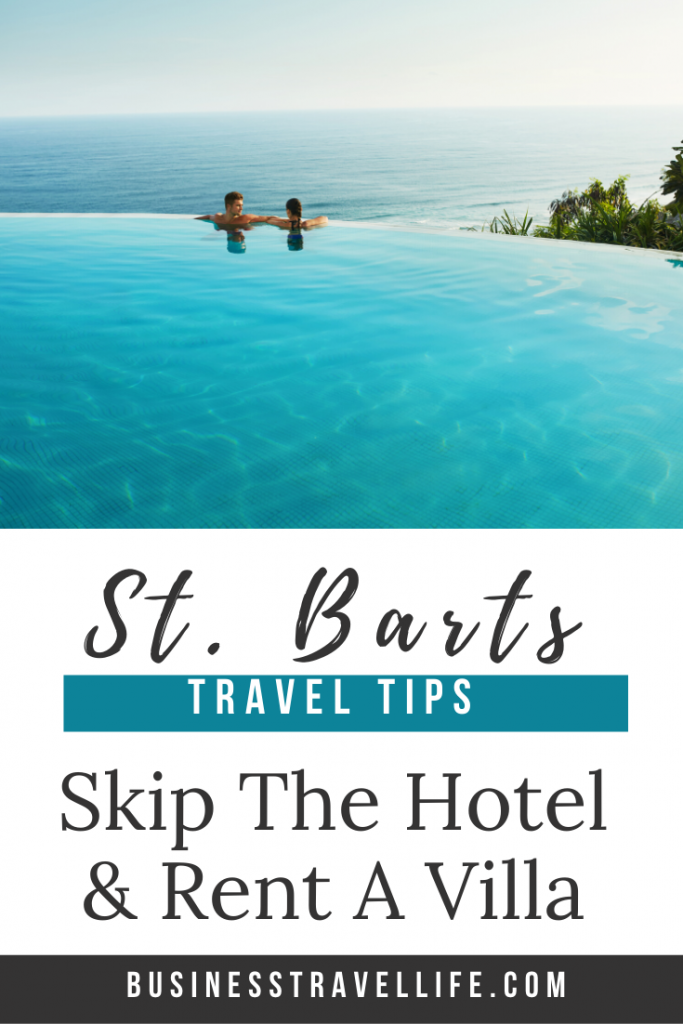 Business Travel Life
Business Travel Life is an online resource supporting the road warrior lifestyle. We give business travelers the tools they need to maintain their wellness and productivity when traveling. The topics we cover include business travel tips, travel workouts, healthy travel hacks, travel products, general travel tips, and industry trends. Our goal is to make business travel a healthier experience – and to make healthy travel practices more accessible to all road warriors.