Save hundreds of dollars by avoiding airline change fees.
Airline change fees can be a nightmare. Whether your schedule changed or you made a mistake during the booking process, you may end up paying a couple hundred dollars to change your flight. Yes, in some cases the change fee may actually cost more or almost as much as your original ticket. In fact, airlines are making a huge profit on change and cancellation fees, to the tune of $3 billion in 2014, according to the US Department of Transportation.
8 Tips for Avoiding Airline Change Fees
1.Cancel within 24 hours of booking. As long as you have booked your flight seven days or more ahead of your travel date, you can cancel within 24 hours for a full refund. For more details check out this guide by the US Department of Transportation.
2. Purchase a refundable or flexible ticket. Most airlines offer a (more expensive) refundable fare. If you are not 100% committed to your trip, this may be a safer option, especially if your airline is one that charges $200 to change a ticket. Some airlines offer a flexible ticket that lets you pay more for the ticket and then have the ability to change it at no additional cost. Just remember, a ticket that lets you change your flight for free may not be a refundable ticket. Make sure you understand before your book your flight.
3. Purchase a brand new ticket. If you can find a new ticket for less than $200, it may be cheaper to just buy a new ticket instead of canceling the original ticket. This is especially a good option for a one-way flight change.
4. Choose an airline with no change fee. This seems like a no-brainer, but many people do not realize Southwest will let you change your ticket for free. If the ticket that you select is less than your original ticket you will receive a credit for future travel.
5. Change your ticket on the same day. This is risky, but same day change fees are significantly less than advance change fees. This could backfire if the flight time you want is not available and is not going to be as easy during peak travel times. If your desire to change your flight is simply to arrive earlier or later than originally planned, this may be the best bet.
6. Call your airline before you book with questions. If you are uncertain of the type of ticket required to cover a change fee, or simply want to understand your preferred airline cancellation policy in more detail, call the airline and ask. Write down the agent number and name of the person you speak with in case you encounter any trouble down the road.
7. Book directly with the airline. Third-party booking sites may not be as easy to change or cancel your original reservation with, and third party sites do not have to follow the 24-hour cancellation policy. For example, Priceline.com does not offer refunds for Name Your Own Price® bookings and Express Deals.
8. Wait it out and hope for a flight interruption. In 2015, only 78% of flights operated on time. This means there is a small chance your flight will experience a delay that warrants a refund or rebooking. And, there is a 2% your flight will be canceled. The odds of a delay or cancellation may increase if you fly out of a busy airport, like Chicago O'Hare, which led the nation in delays in 2014.
Airline Change Fees
Before you book a flight, be aware of the amount your airlines charges to change your flight. Southwest offers the best flight modification policy, offering no charge to change or cancel your flight reservation. Alaska Airlines will allow you to change or cancel for free at least 60 days prior to your departure date. The three major airlines, American Airlines, Delta, and United all charge a hefty fee for modifying a standard ticket. American Airlines and United do not offer very clear information online regarding change fees. Spirit Airlines offers an optional fee when you purchase the ticket that allows for one modification. JetBlue varies in change fee based on the cost and type of ticket you purchase.
Alaska Airlines Change Fees
American Airlines Change Fees


Delta Airlines Change Fees
Frontier Airlines Change Fees
Hawaiian Airlines Change Fees
JetBlue Airlines Change Fees
Southwest Airlines Change Fees
Spirit Airlines Change Fees
United Airlines Change Fees

Virgin America Change Fees
This information was updated as of August 10th, 2016.
What tips do you have for avoiding airline change fees? Please comment below!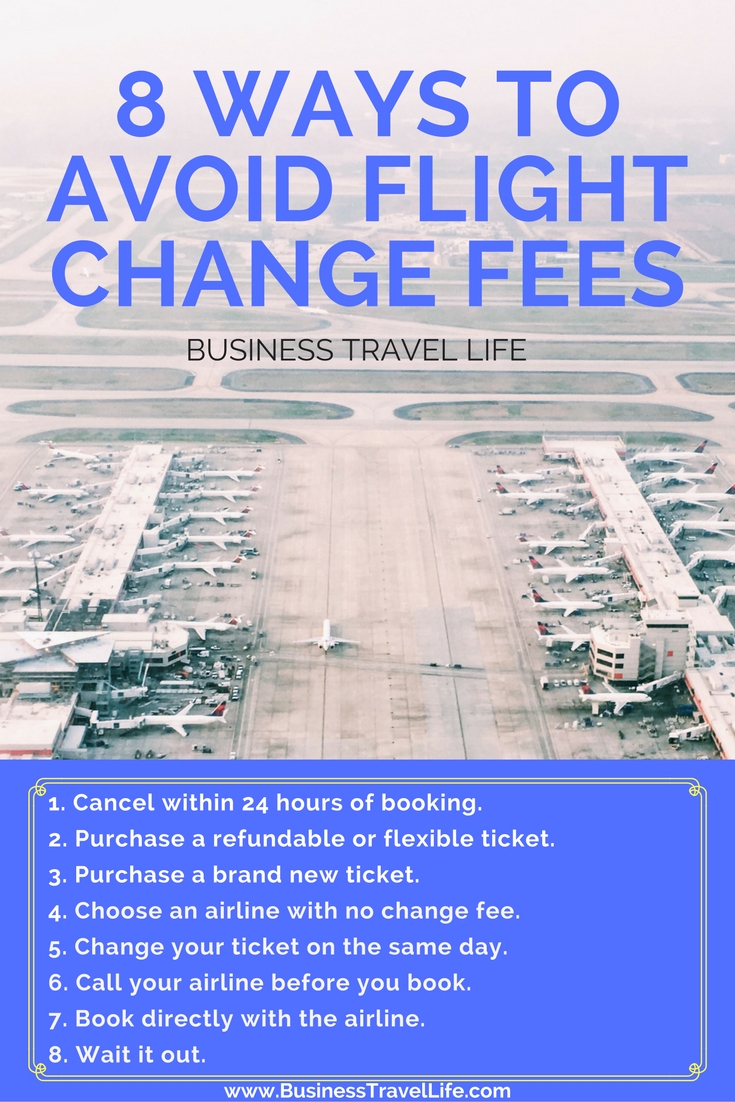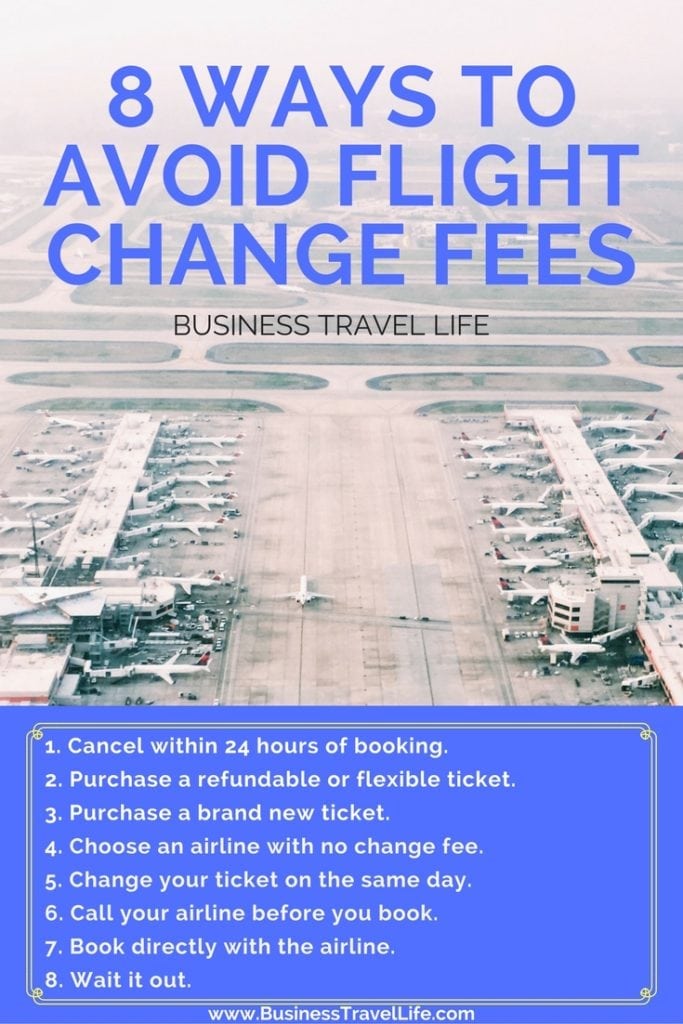 Business Travel Life
Business Travel Life is an online resource supporting the road warrior lifestyle. We give business travelers the tools they need to maintain their wellness and productivity when traveling. The topics we cover include business travel tips, travel workouts, healthy travel hacks, travel products, general travel tips, and industry trends. Our goal is to make business travel a healthier experience – and to make healthy travel practices more accessible to all road warriors.