How To Forget The Excuses And Make Healthy Travel A Priority
Do you feel drained every week when you return from your business trip? Perhaps you feel emotionally charged because you are excited to get home to your family, but physically you feel exhausted. This is a common feeling shared by many business travelers who are living out of a suitcase during the week. You burn the candle at both ends to maximize productivity or networking opportunities.
There are many ways to take care of yourself while you travel. Today, our focus is on exercise. Before you roll your eyes, let's break down the common barriers to working out while traveling.
Excuse #1- I don't have time when I travel.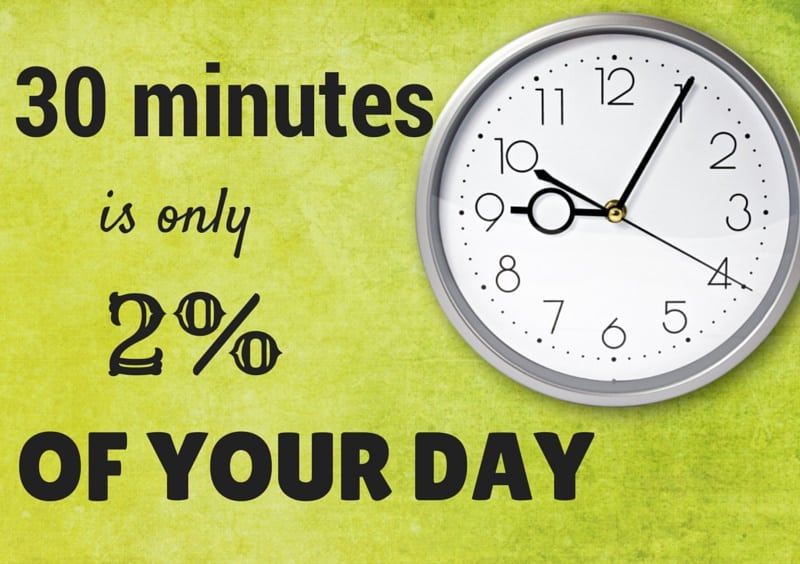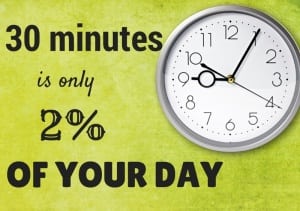 I am not talking about a 60 minute, hardcore weight lifting session. You only need to dedicate 30 minutes of your day to exercise. What's that? You don't have 30 minutes? Sure you do. 30 minutes is only 2 % of your day. According to the Bureau of Labor Statistics, the average American dedicates nearly 3 hours to watching TV each day. A recent report shows that adults average 11 hours per day watching, reading, listening to or simply interacting with media.
I challenge you to sacrifice some of the time you spend on social media to get some exercise.
I forgot to mention, the 30 minutes of exercise does not have to be consecutive. Do 15 minutes in the morning and 15 minutes at night, or even 10 minutes in the morning and 20 minutes at night, be creative.
Excuse #2- I didn't pack or I forgot workout clothes.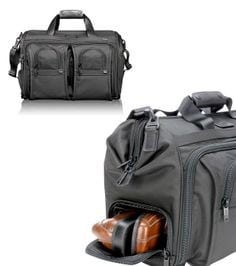 Add workout gear to your packing list. Many frequent travelers have two sets of essential items- one set for home and one set for travel. Workout attire is not bulky. Your workout shirt and shorts can be stuffed into your shoes. And, you can fit tennis shoes in your bag. Pack items into your shoes, pack around them, tie your laces together, and loop them over your carry on if you have to. Find a way to bring your tennis shoes. I have never regretted packing tennis shoes. Not once. This Tumi carry-on is one of my favorites because it has a shoe compartment and laptop compartment.
Excuse #3- I hate the sweat box closet the hotel calls a gym.
You are not alone! There is nothing worse than heading to a sweat box gym to get a workout in and find out the three pieces of equipment are already in use. Luckily, calories are not picky when it comes to the location you burn them. If your hotel has a poorly designed gym, go for a walk or use the pool. Almost every hotel has a pool and unless you are traveling during a holiday, the pool is usually empty. If the weather or the neighborhood is inhospitable, go to a local mall and walk around inside (avoid the temptation in the food court). Or pack along a resistance band, TRX Suspension Training Kit (surprisingly low profile), or even a fold up Hula Hoop- whatever you need to get some exercise.
Excuse #4- I don't know what to do for a workout.
Whether you are a novice or a workout buff, the internet is full of resources. Check out YouTube or even a website like Daily Burn for inspiration. If you need a trainer, find a local gym. Almost every city has a gym (Gold's Gym, 24 Hour Fitness, Anytime Fitness, etc.) and a recreation center. If you have a TRX, download our TRX Hotel Workout Guide!
Excuse #5- I got back to my hotel too late.
Even someone with the best intentions can lose track of time. And if you are traveling with a group, you do not always have control over your schedule. That said, you are smart so make adjustments and be flexible. Do not lock yourself into the mindset "I can only workout at X time of day". If you are at a conference and the first night you get in too late to workout, get up 15 minutes earlier and squeeze in a short workout. Then, before you go to dinner squeeze in another 15 minutes. If you are traveling all day, plan your workout around travel or even in the middle (use 30 minutes of your 2 hour layover to walk around the airport). Be flexible and spontaneous. If you find yourself with an extra 10 minutes squeeze in a 10 minute workout in your hotel room like this one.
Excuse #6- I'm too tired.
Are you too tired to exercise or need to exercise because you are so tired? If you constantly feel drained, you are either not taking care of yourself or need to see a doctor. Exercising on an ongoing basis (30 minutes, 3 to 5 times per week) will give you more energy and build up your stamina. Do you get winded when you walk from the plane to baggage claim? How many flights of stairs can you climb before you run out of breath? These are valid questions that you should be asking yourself. Exercise literally makes you feel happy. A study done by Penn state reported that people who exercised generally felt more energetic and excited than those who did not.
No more excuses!
Taking care of your health should be a top priority. If you feel guilty now for missing time at home with your family or onsite with your client, think about how guilty you will feel if poor health took you out of commission for an extended amount of time. Your body runs like a machine and it needs to be conditioned. Break down the barriers to being active by taking a no excuse approach. Always pack your workout gear, open your mind to exercising outside of the gym, schedule your workout in advance, and arrive home feeling energized instead of drained at the end of the week.
How do you breakdown the barriers to healthy travel? Please comment below!
This article was updated January 29, 2019.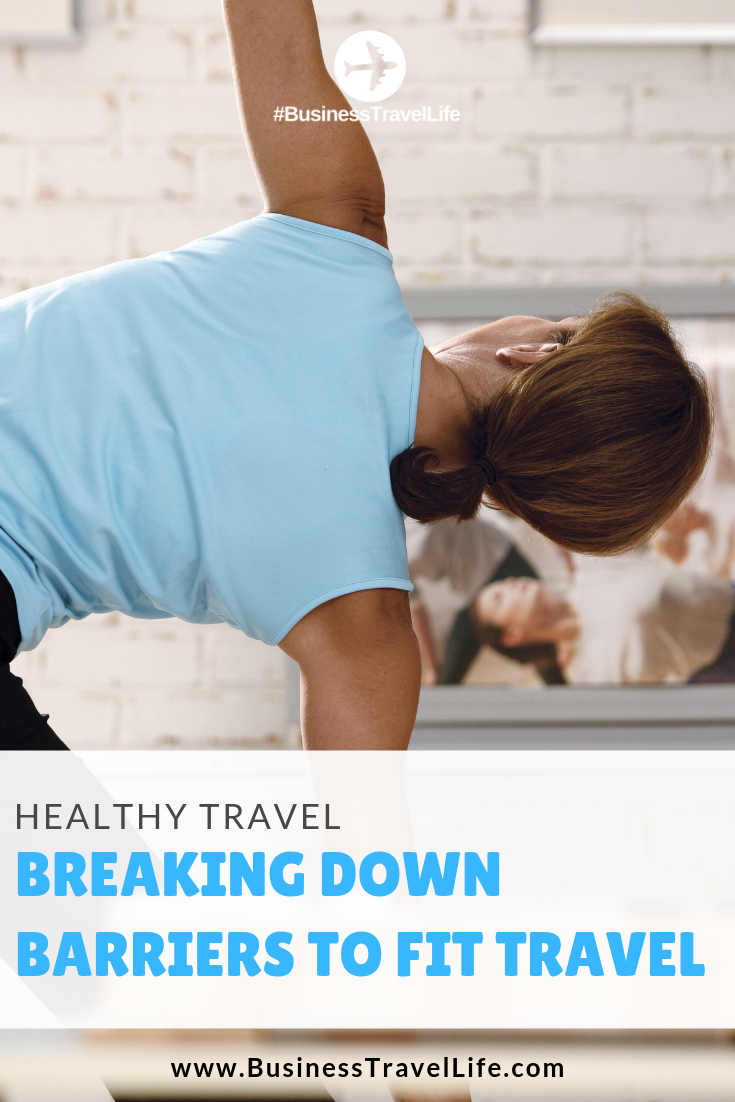 Business Travel Life
Business Travel Life is an online resource supporting the road warrior lifestyle. We give business travelers the tools they need to maintain their wellness and productivity when traveling. The topics we cover include business travel tips, travel workouts, healthy travel hacks, travel products, general travel tips, and industry trends. Our goal is to make business travel a healthier experience – and to make healthy travel practices more accessible to all road warriors.