Business Travel Life's Diplomat Beach Resort Review
If business takes you to South Florida, the Diplomat Beach Resort is a premier location to mix business with pleasure. Located just 10 minutes south of the Fort Lauderdale International Airport and 30 minutes north of Miami International Airport, The Diplomat sits beachfront in Hollywood, Florida.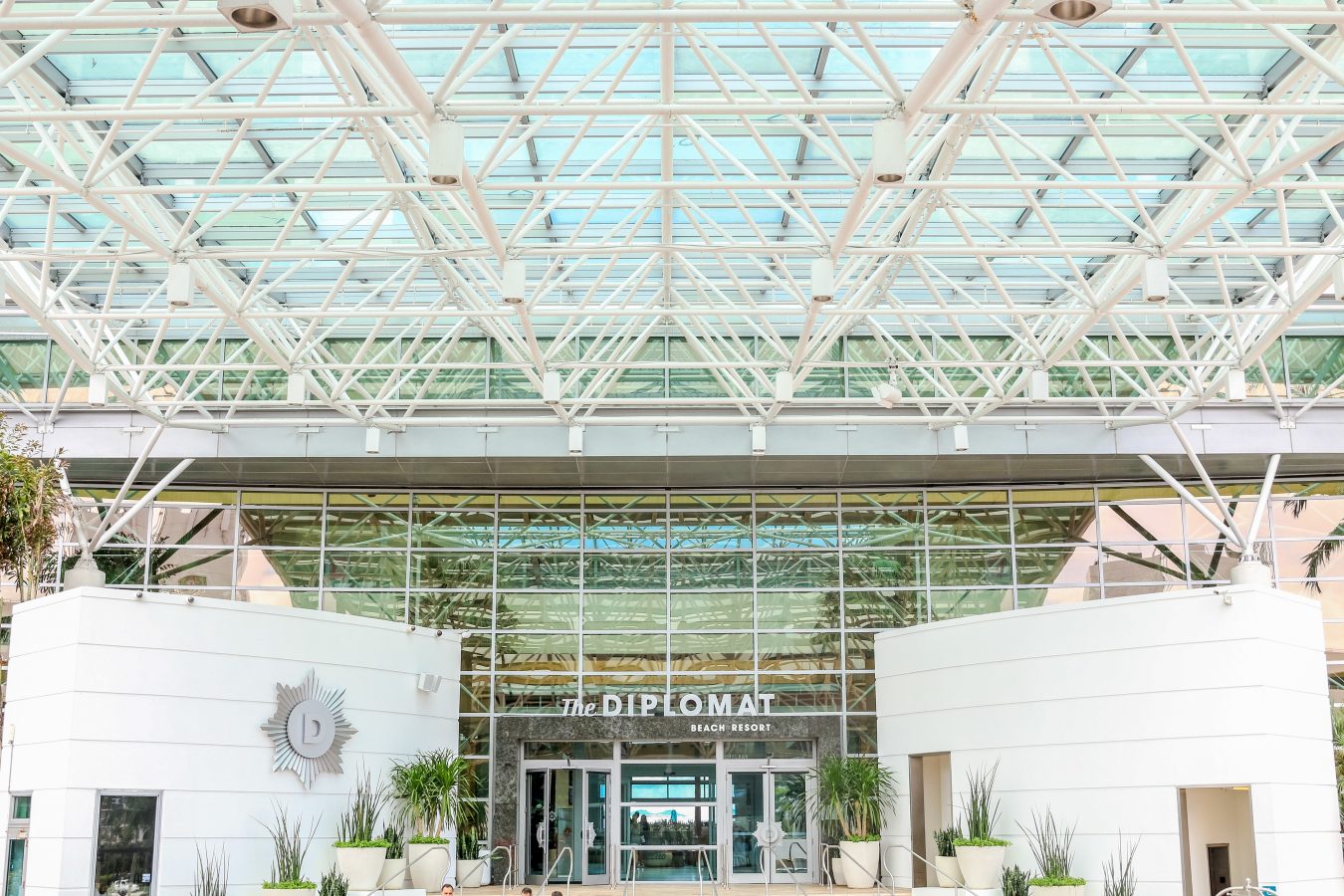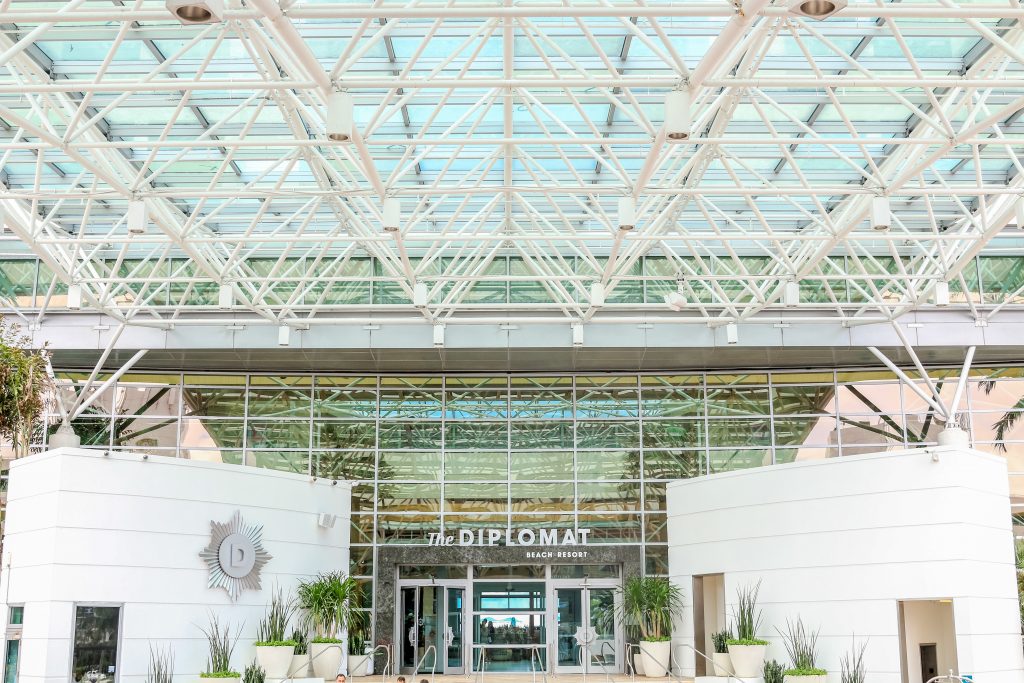 Frequent travelers know and love the character associated with Hilton Hotel's Curio Collection, and The Diplomat Beach Resort does not disappoint. From the moment you enter the lobby, you are surrounded by a unique blend of tropical luxury.
Since 1958, The Diplomat Beach Resort has been an icon in South Florida. Celebrities including Frank Sinatra, The Rat Pack, and many US Presidents have visited the Diplomat. After the 100 million transformation in April 2017, The Diplomat Beach Resort has won multiple awards, including AAA Four Diamond Award, Conde Nast Traveler Readers' Choice Award, and Smart Meetings Awards. The variety of awards the hotel has gained since the renovation speak to the array and diversity of the amenities offered.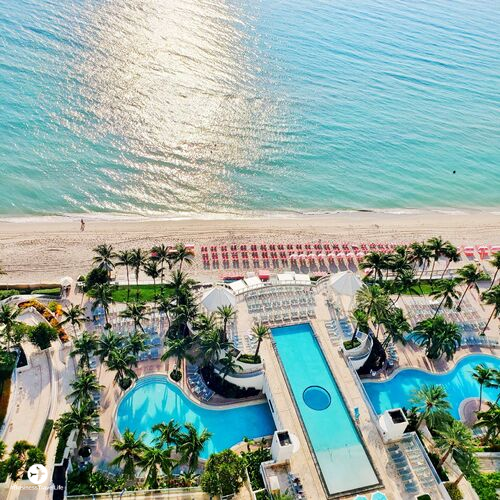 The Diplomat Beach Resort is one of the top three largest in South Florida. With 1,000 guestrooms and suites, eight options for dining, a stunning spa and fitness center, and two beautiful pools (with cabanas) the options for travelers are endless.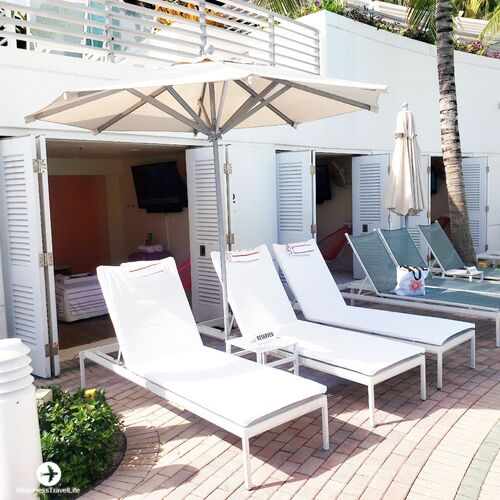 Doing Business At The Dip
For those traveling on business, The Diplomat offers the largest hotel convention space in South Florida with 209,000 square feet of meeting and event space. The convention space is beautiful and provides many opportunities for ocean views and fresh air.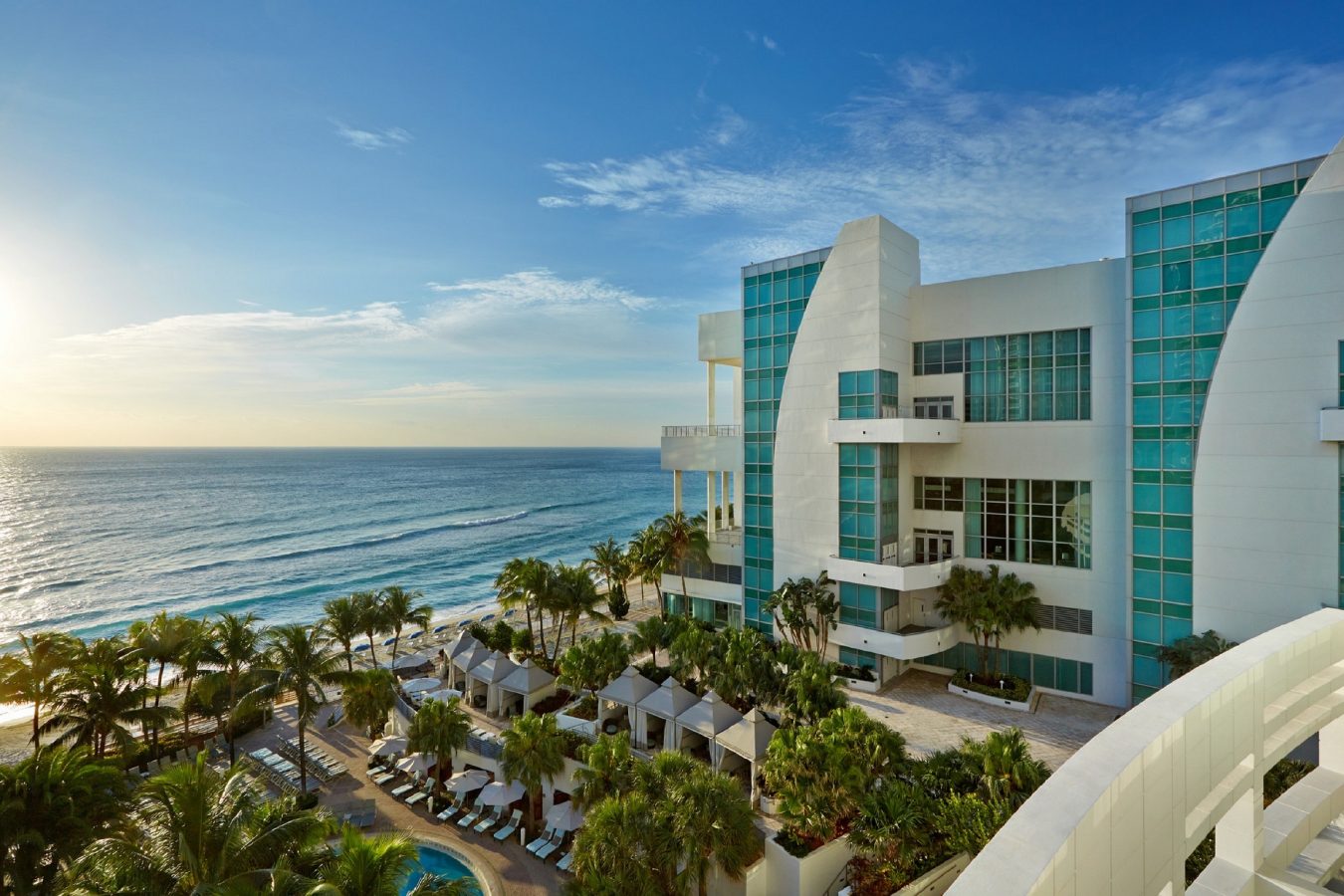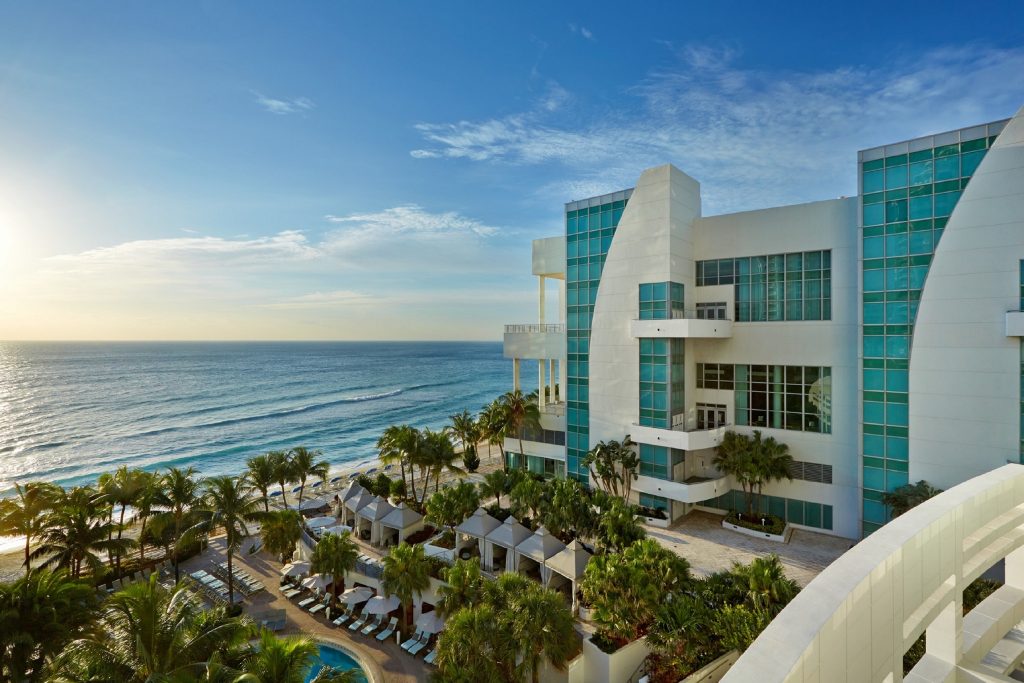 One of the most unique meeting rooms at The Diplomat Resort is on the water. Dazzle your meeting attendees by booking a Luxury Yacht Reception. Guests set sail from The Diplomat's private marina on a gleaming Charter One yacht for a scenic cruise along the Intracoastal Waterway.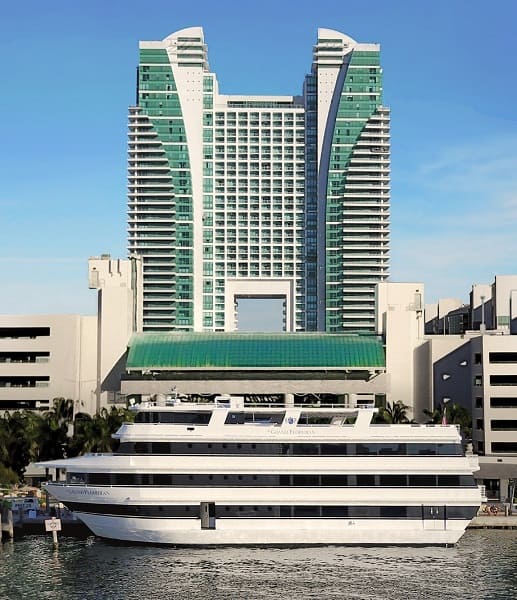 The Diplomat Beach Resort Business Center
The Diplomat Beach Resort has a huge business center. The FedEx Office inside the hotel offers shipping, packing, signs, copying and printing services. Printing and shipping services are such an amazing amenity for convention attendees and other business travelers that may need last-minute printing or shipping services. The business center also has computers, printers, and space to spread out and work.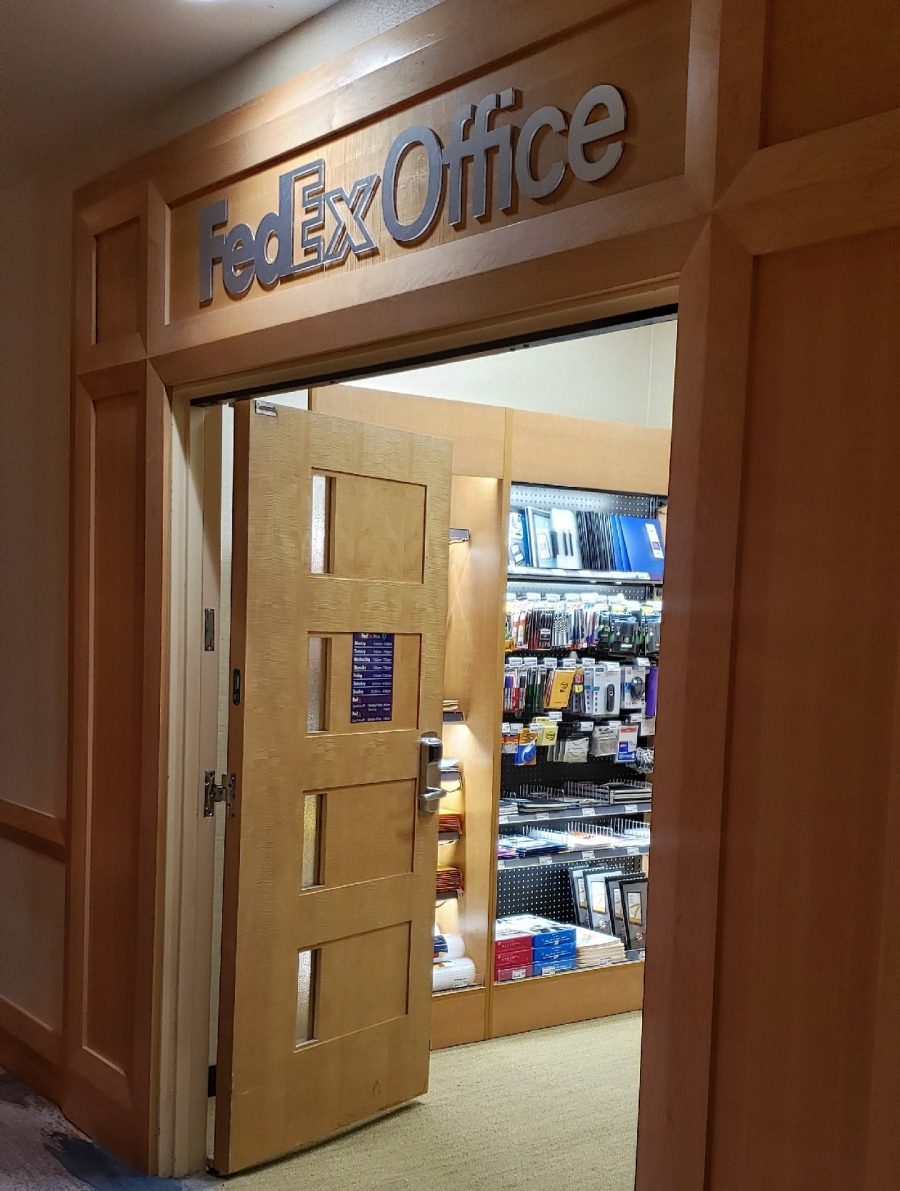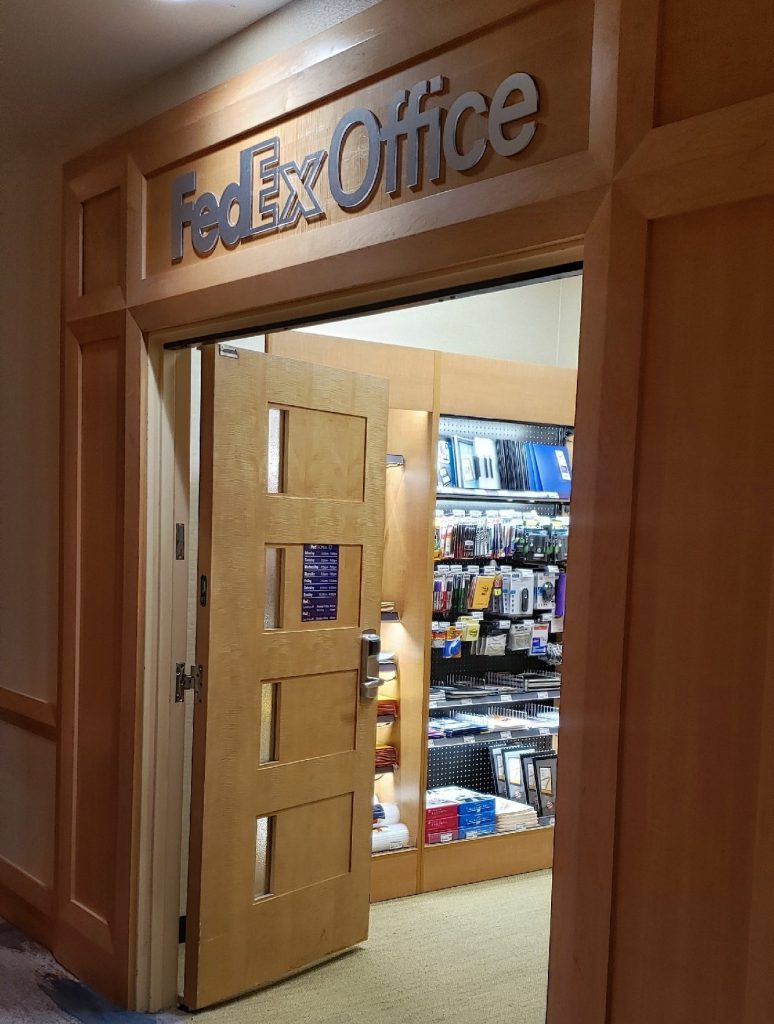 Whether coming to the hotel for a convention or staying at the hotel while in the area on business, business travelers will appreciate all the amenities The Diplomat has to offer business professionals. The rooms are well-appointed with breathtaking views, there are multiple options for dining onsite (including award-winning restaurants that are perfect for a business dinner), a business center, and unforgettable wellness experiences.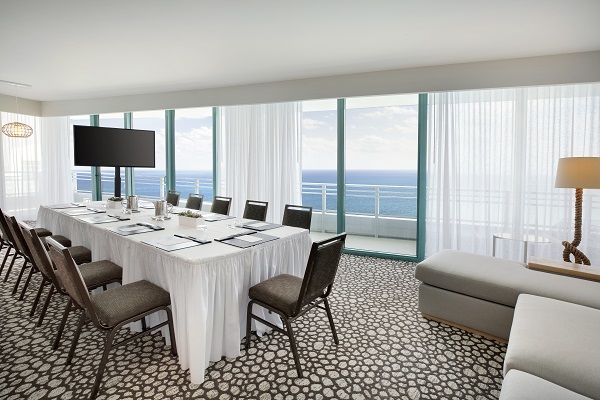 Dip Into Luxury
You can reserve a regular hotel room or a suite and choose oceanfront or intercoastal views. If your company allows you to book a room with an oceanfront balcony, I highly recommend it. For the ultimate treat, book an oceanfront corner suite. You will be treated to the sights and sounds of the ocean and can watch the sunrise or sunset, depending on which way your room faces.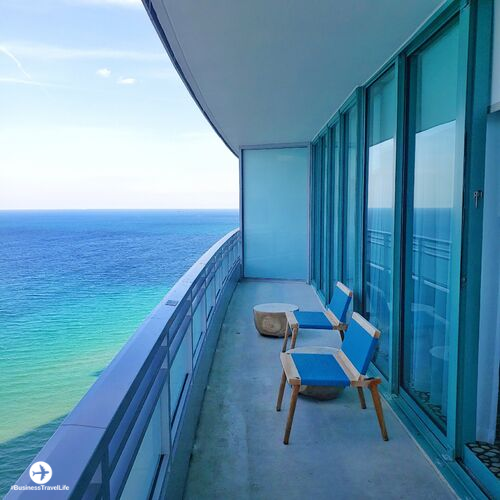 In addition to the incredible views, each room has everything you need to do business, including high speed and wireless internet, two dual-line speakers and cordless phones with voicemail. Wake up with a Nespresso and take advantage of the mini-fridge to store your travel snacks. Listen to music on the Bose CD player/radio and unwind at the end of the day in the bathtub.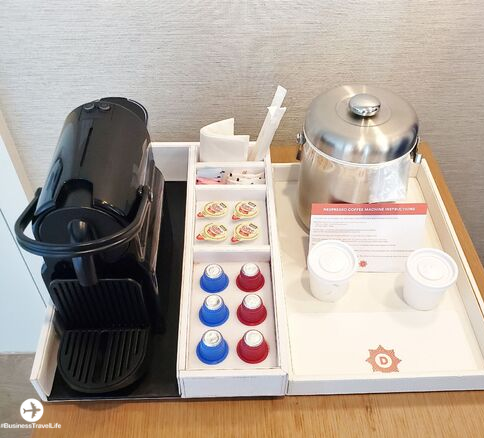 Relax and Refresh with The Diplomat Spa + Wellness
Road warriors often put their health, wellness, and relaxation on the back burner. It is nearly impossible to do this once you see the stunning spa and fitness center at The Diplomat.
Most road warriors rush to the airport the minute after the last meeting is over; however, plan to give yourself a few hours (if not more) to experience The Diplomat Spa. The spa has been recently renovated to take guests on a transformational journey.
I took the journey during my stay and trust me when I say we all need this level of relaxation.
From the minute you walk into the spa, you start to feel relaxed. The spa is designed to embody the eight elements: water, fire, earth, air, nature, ice, light and darkness. The treatments offered at The Diplomat Spa + Wellness were created with the eight elements to take guests on a retreat from reality. Signature services incorporate the eight elements by using rose quartz crystals, CBD oil, gemstone facial rollers, and even a rare O2 oxygen chair.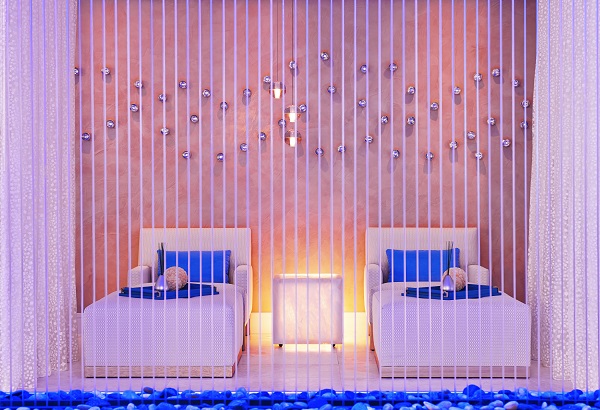 "We at The Diplomat Spa + Wellness are focused on alleviating stress and elevating life into balance through holistic and sensory experiences," states Shane Upson, director of spa and wellness. "and to help do so, we encourage guests to benefit from the healing powers of our treatments and decompress in our waterfront sanctuary. We have created a sacred space where guests will want to be recreated."
I suggest arriving at least 30 minutes prior to the start of your treatment (if not more) to allow enough time to decompress in the waterfront sanctuary. Relaxation can often be a challenge for overstressed, busy minds. Taking time to decompress before your treatment will allow maximum relaxation and healing.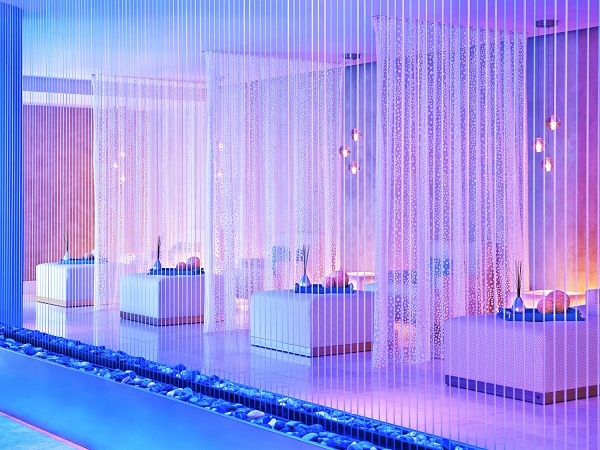 After you put your spa robe and slippers on, head into the dry heat sauna (fire element) followed by the steam chamber (water element). After you experience fire and water, clear your mind in the healing sound and darkness of the waterfall sanctuary, and cleanse your energy with rays of sunshine and ocean views.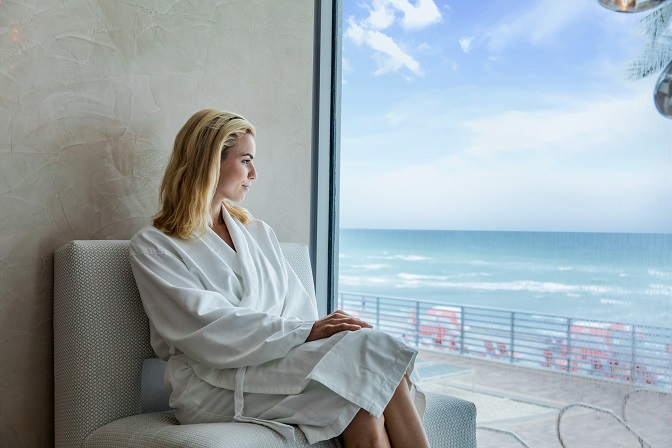 The Diplomat Spa + Wellness offers wellness concierges to help you create a customized experience unique to your personal wellness goals. Wellness programs such as full moon meditation or yoga, crystal sound healing, acupuncture, tarot card reading, chakra balancing, reiki healing, and astrology are available upon request.
Working Out At The Dip
The two-story fitness center is a work of art. You will quickly forget you are in a hotel gym once you start exercising. The lighting, music, and equipment provide all the motivation and tools required to have an amazing workout. The upper cardio deck features elliptical machines, treadmills, stationary bikes, a stair stepper, and a rower! The main floor has just about every weight training and fitness tools you could ask for. Looking beyond the huge dumbbell rack, there are cable resistance machines (with attachments), battle ropes, basic weight machines, plyo boxes, BOSU® balls, resistance tubes, and the list goes on. The fitness center even has a squat rack! Yes, a hotel fitness center with a squat rack, dreams do come true!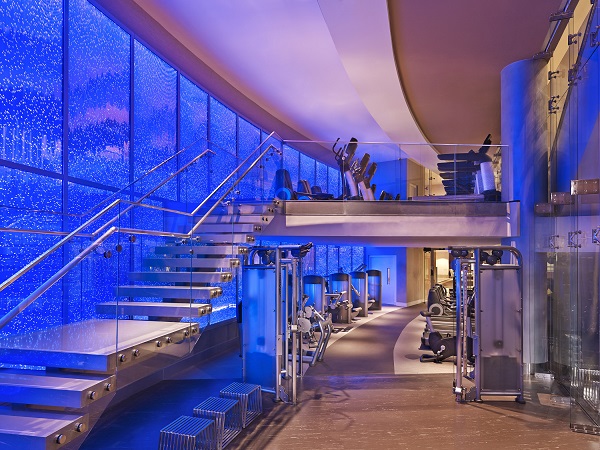 For those who prefer group classes, the Core Fitness Training (CFT) Studio at the Diplomat Landing offers daily classes. Hotel guests can download the Core Fitness Training app to see which classes are offered that day and reserve a spot. Classes previously offered include yoga, HIIT, spinning, boxing, and more!
Dining At The Dip
With eight amazing places to eat and drink on property, there is little reason to leave The Diplomat Beach Resort. All eight options are truly worth trying during your stay. If you are entertaining clients or having an important business dinner, consider Monkitail or Diplomat Prime your best options for dinner.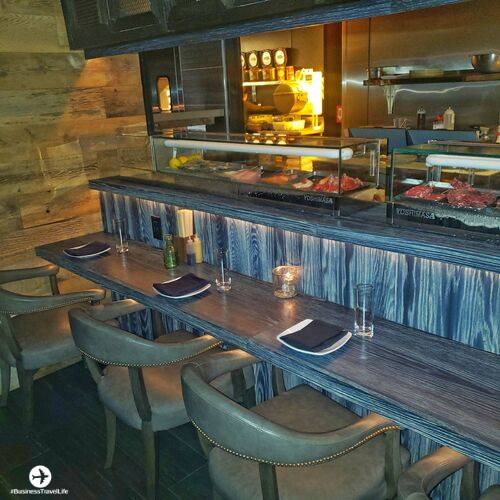 USA Today Award-Winning Monkitail is famed chef and restauranteur Michael Schulson's Izakaya sharable Japanese-inspired fare with craft cocktails and sake. The dining experience at Monkitail is unforgettable. I tried eleven items off the tasting menu ranging from raw scallops to lobster sushi to Kobe beef. Everything, literally everything, was off the charts. The service was remarkable, as was the cocktail menu. See my dining journey at Monkitail here.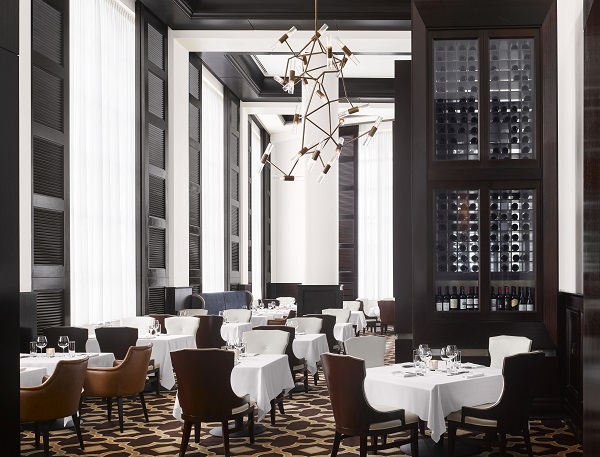 Recently awarded the 2019 OpenTable Diners' Choice Awards in the "Notable Wine List, Special Occasion, Steak" category, Diplomat Prime is another amazing option for high-end dining at The Diplomat Resort. The restaurant is a 1950's-inspired, sophisticated steakhouse with steaks aged in-house and a chef-driven, seasonal menu with an extensive wine list. This restaurant has a quieter environment than Monkitail and would be a great option for a more formal business dinner.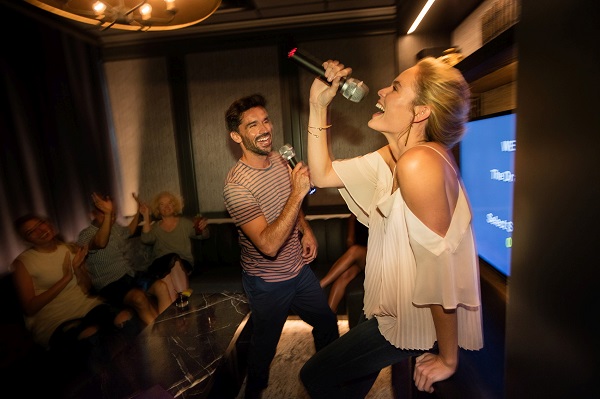 Nokku is a discreet cocktail lounge, hidden behind Monkitail. Perfect for after-dinner drinks and/or entertainment, Nokku offers private rooms for karaoke.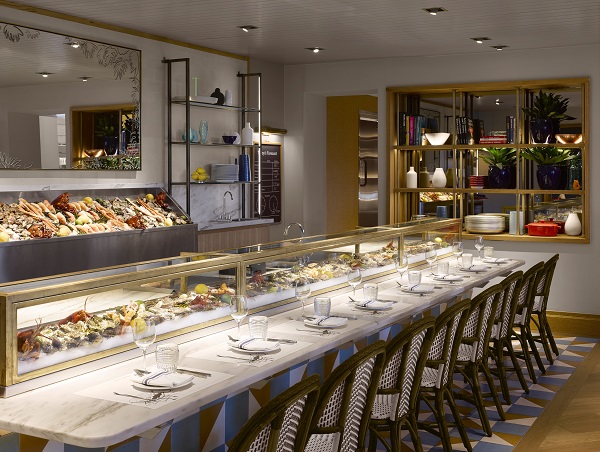 Point Royal is a Coastal American restaurant that is open for breakfast, lunch, and dinner. The restaurant features Chef Geoffrey Zakarian's approachable American cuisine. The restaurant offers indoor and outdoor seating with a large center bar for drinking. A great option for a business lunch or more casual business dinner, don't miss the modern Raw Bar.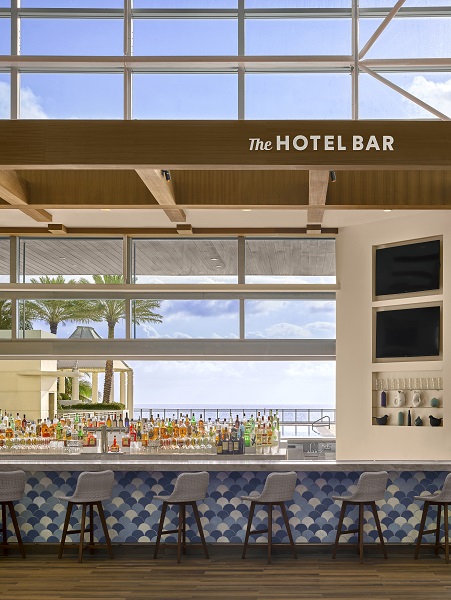 If you are looking for a drink before dinner, try The Hotel Bar. The Hotel Bar is right outside Monkitail and Point Royal. Or if you prefer to enjoy your cocktails outside, you can get a drink at the outdoor bar right behind the indoor bar. If you are having a cocktail at night, sit by one of the fire pits and enjoy the sound of the ocean. Try a signature cocktail like the Loggerhead Mojito or the Oceans 35.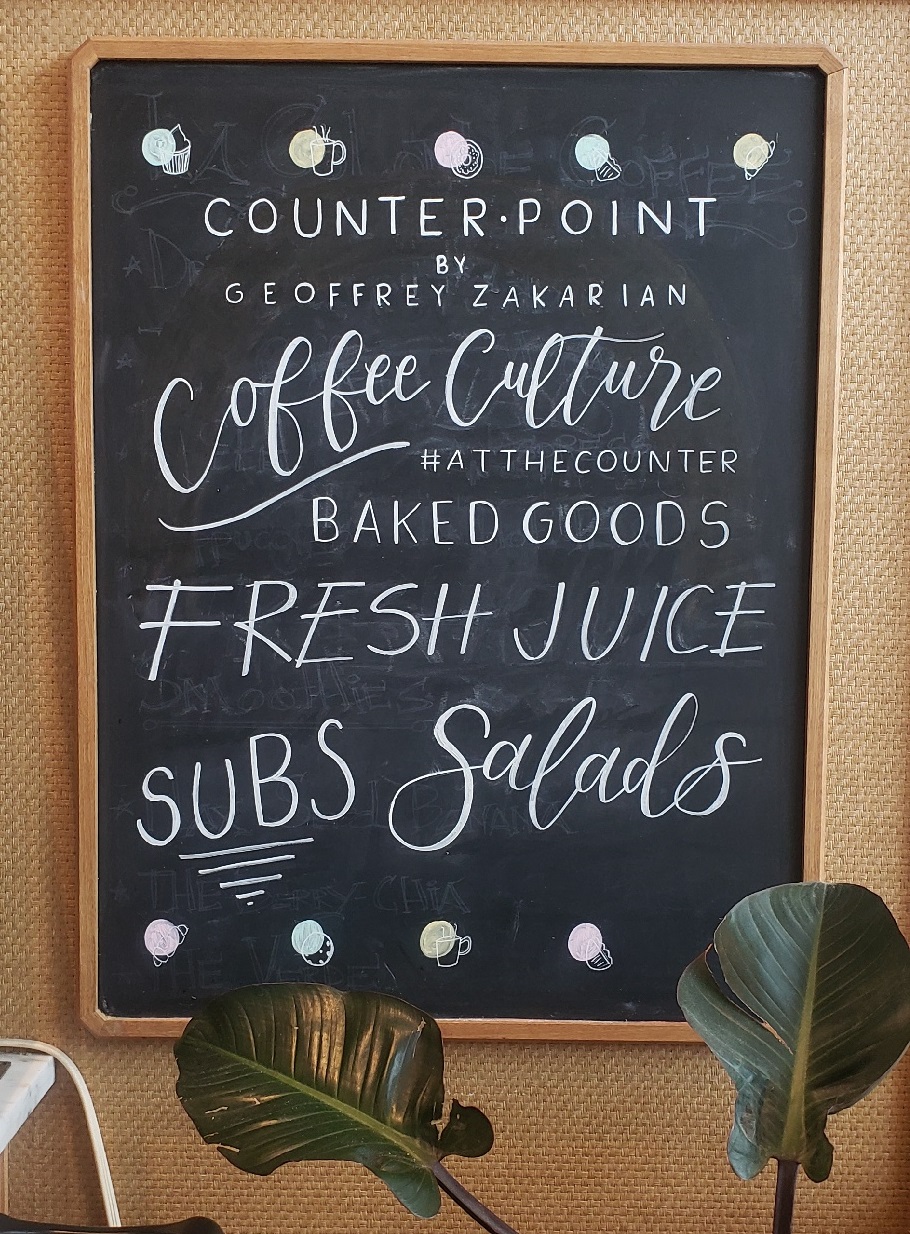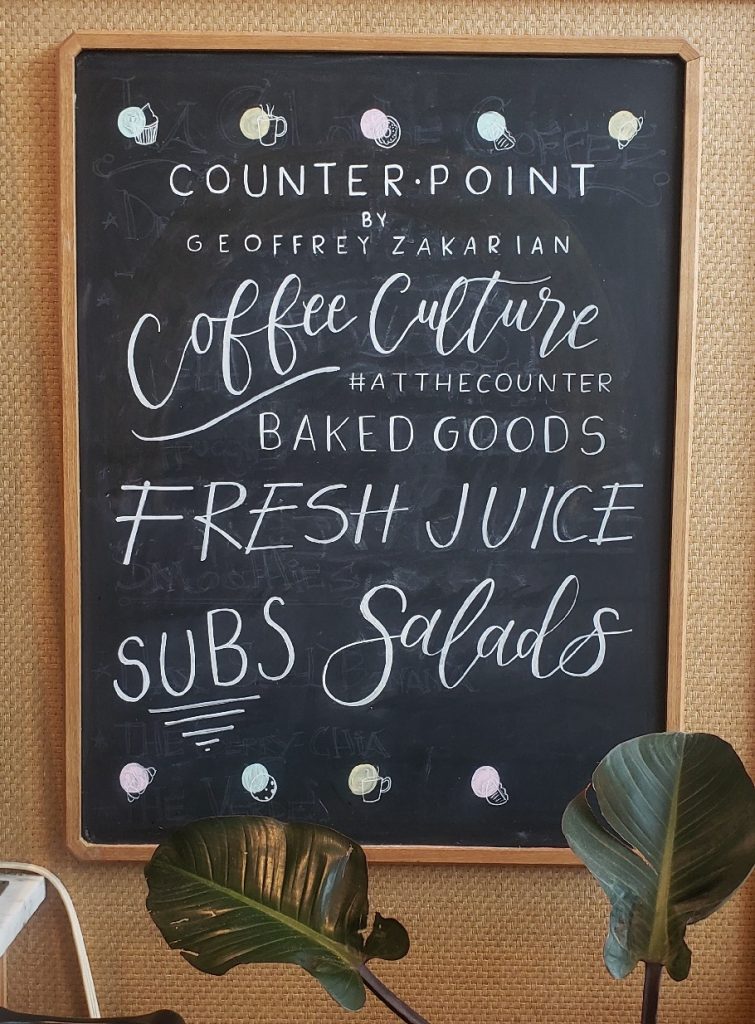 For a quick grab and go breakfast, lunch, or late-night snack, pop into Counter Point. The casual café offers coffees, espressos, smoothies, juices, and freshly made breakfast pastries, salads, and sandwiches. Counter Point offers daily gluten-free cookie and muffin special as well! Later in the day, stop in for a light bite and glass of wine or beer.
If you need a sweet treat, head to Candy & Cones. Ice creams are freshly churned and folded into customized sundaes or a signature ice cream sandwich. If you prefer candy, you can buy it by the pound.
Should you have time to relax poolside or on the beach, Playa offers the standard beach bar fare (fish tacos, chips and salsa, burgers and fries, etc.). You can sit in the restaurants or order food and drinks poolside or from your beach lounger.
Lastly, but certainly not least, The Canteen is a convenient option for grab and go meals and drinks. As a Hilton Honors member, I was given tokens at check-in for bottled water in The Canteen. You can also get a variety of drinks, including wine and beer at The Canteen. And, just about any snack your heart desires. The Canteen has drip coffee and pastries in the morning.
Diplomat Beach Resort Review
There are so many reasons to choose The Diplomat Beach Resort when business takes you to South Florida. With the array of luxurious amenities, business travelers will have an unforgettable experience during their stay at The Diplomat Beach Resort.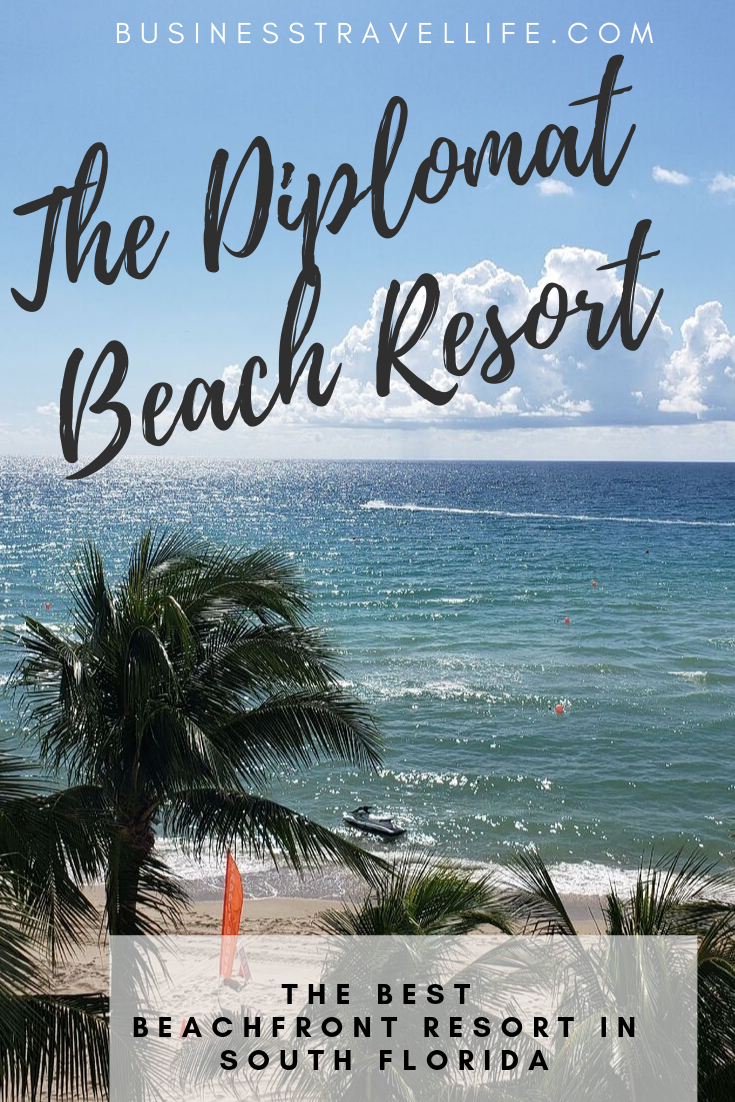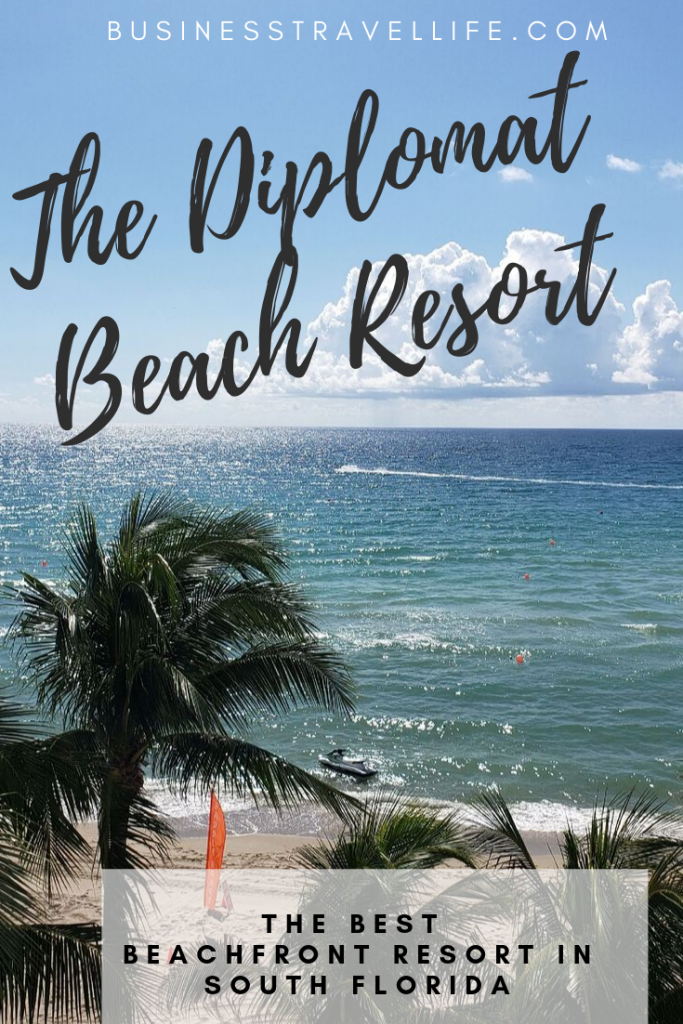 Business Travel Life
Business Travel Life is an online resource supporting the road warrior lifestyle. We give business travelers the tools they need to maintain their wellness and productivity when traveling. The topics we cover include business travel tips, travel workouts, healthy travel hacks, travel products, general travel tips, and industry trends. Our goal is to make business travel a healthier experience – and to make healthy travel practices more accessible to all road warriors.