BizEatz Review: The New Startup Making It Easier To Eat Healthy On The Road
BizEatz is making healthy meals easier for business travelers to find on the road. Since healthy business travel is the primary goal of Business Travel Life, we were eager to learn more about what BizEatz offers and how their service works. We enlisted one of our Business Travel Lifer's to try the new meal delivery service and provide a Bizeatz review.
In short, BizEatz allows business travelers to order prepared meals online and have the meals delivered to their hotel room the following week. The service works with a meal prep company to source the meals and contacts the hotel to ensure meals are delivered smoothly and ensure your room has a mini-fridge and microwave.
In an effort to learn more about BizEatz, we asked one of our favorite healthy business travelers, Debbie Hatch, to try it and report back.
BizEatz Review
I am Debbie Hatch, Founder and CEO of Pinnacle Personnel Services, LLC. As an HR consultant, I teach a variety of human resources and leadership courses ranging from Basic Supervision and Teambuilding through Retirement Planning and Financial Literacy. As a sole proprietor and entrepreneur, I'm responsible for everything from curriculum development, contract management, and bookkeeping, to marketing. I write and order handbooks, make my own travel arrangements, and sometimes even manage registration. I have numerous personal consultation clients.
I fly in and personally teach classes. With all of these responsibilities, I was on the road 221 days last year and have averaged 200+ travel days annually for the past 15 years. I could not maintain this grueling travel schedule without making a commitment to my own health and fitness.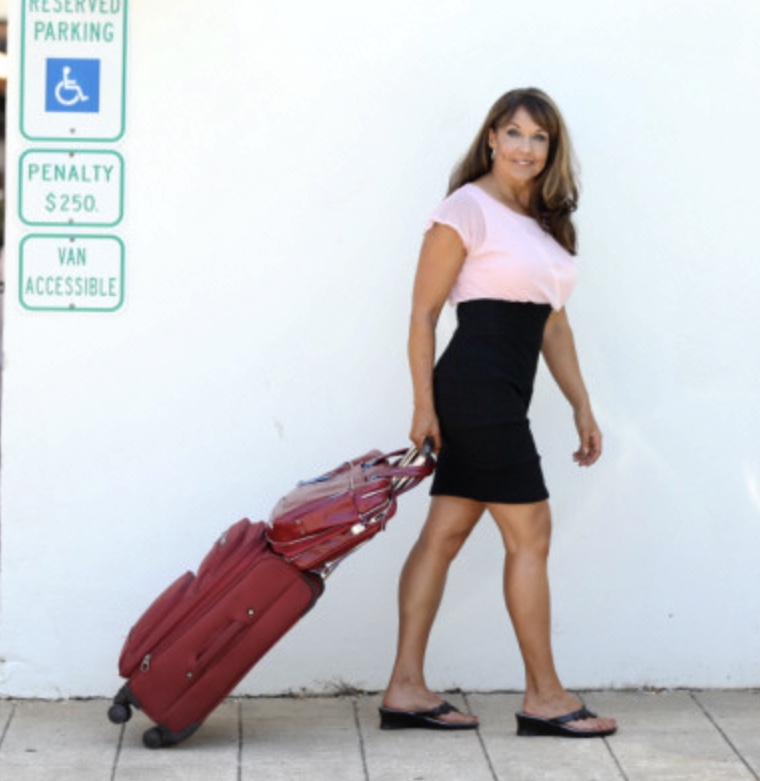 When I first started traveling, I forgot to take care of myself. I spent my time traveling, in the hotel, and then the classroom. At the end of the day I was too tired for anything except vegging in my room and prepping for the next day. This process was on continual repeat. I had far too many restaurant meals, ate all the free hotel snacks, and did very little exercise. I put on more than 20 pounds. Worse than that, I was lethargic and disengaged. Over the past few years I've competing in powerlifting.
That means that working out is now part of my regular routine. I feel better when I take care of myself!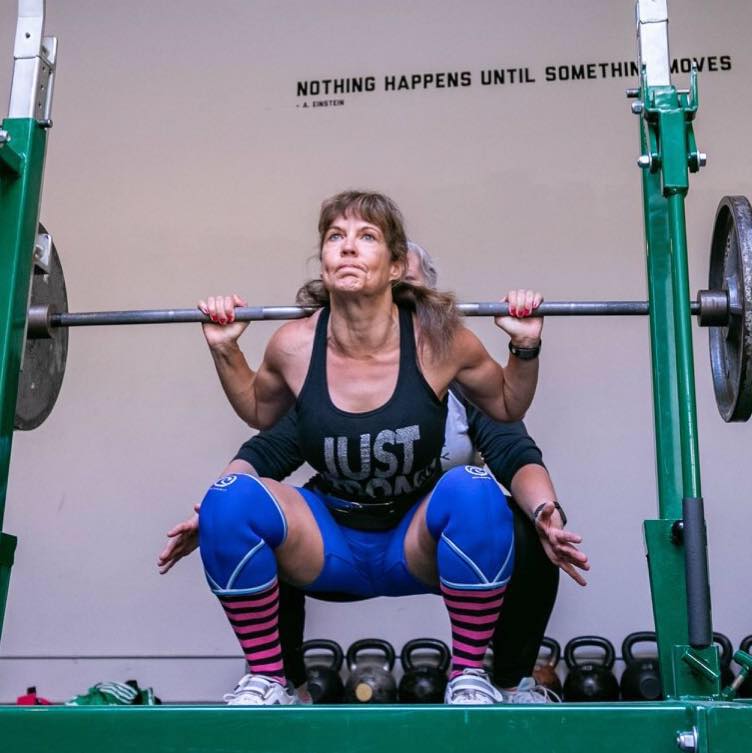 Eating well on the road can be still be challenging, though. Let's face it: travel can be exhausting on a regular day. Add in flight delays re-routings, weather, or local complications and the last thing I feel like doing is grocery shopping for the week. Local restaurants may be an option but occasionally by the time I land and pick up the rental car, they're closed. After teaching all day, following up with customers, and getting in my workout, I don't typically feel like fighting traffic and trying to find a place to eat.
Tired of protein bars, powder, almonds, and tuna packets out of my suitcase, I tried BizEatz for the first time last week. It was amazing! They made things so easy. I placed the order on line. My meals were delivered before I arrived at the Airbnb. They came in an insulated box and were covered with numerous ice packs.
I am responsible for everything with my business: it was really nice to leave my nutrition to someone else. With updates and emails from BizEatz, I knew I didn't need to worry about anything.
Everything was frozen and ready to go into the fridge. All week I was able to just "come home", throw my choice into the microwave for 2-4 minutes, and have a nutritious, delicious (real) meal.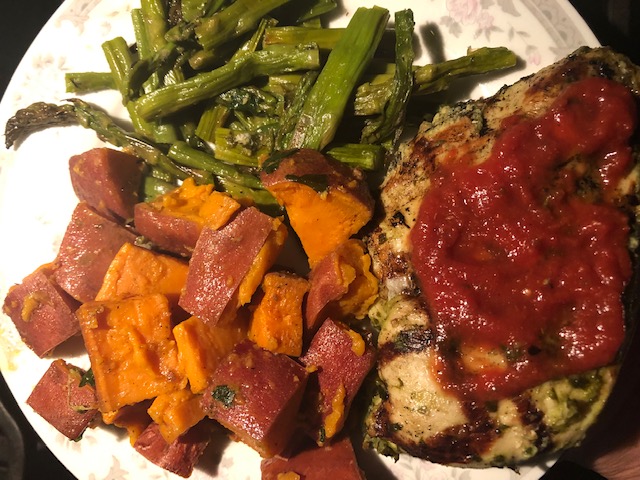 Here's what I liked:
Photographs of meal options are shown online. I knew exactly what I was ordering.
Placing my online order was very easy.
Communication from BizEatz was timely. The food was trackable through FedEx but I didn't have to check on it. I knew what was happening with my order the entire time, thanks to emailed updates.
The food was delivered when it was expected.
Every meal I tried was delicious.
Prices were fair and very competitive.
I was at Airbnb but had I been at a hotel, BizEatz would have contacted them to ensure I would have access to a refrigerator and microwave.
The customer service was outstanding.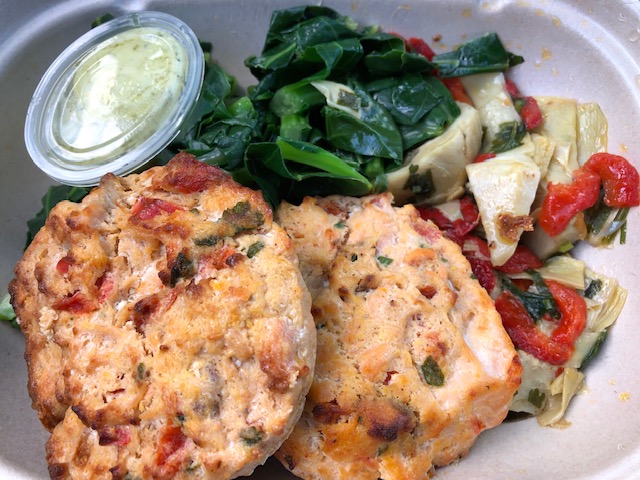 How It Works:
Go to BizEatz.com to place your order (before 11pm EST, the Wednesday prior to your trip).
Choose the meals that you would like to have delivered to your hotel and place your order.
BizEatz will coordinate with your hotel and the meal delivery service to ensure a smooth delivery and confirm your room will have a mini-fridge and microwave.
It really as easy as 1,2,3 to get healthy food delivered to your hotel!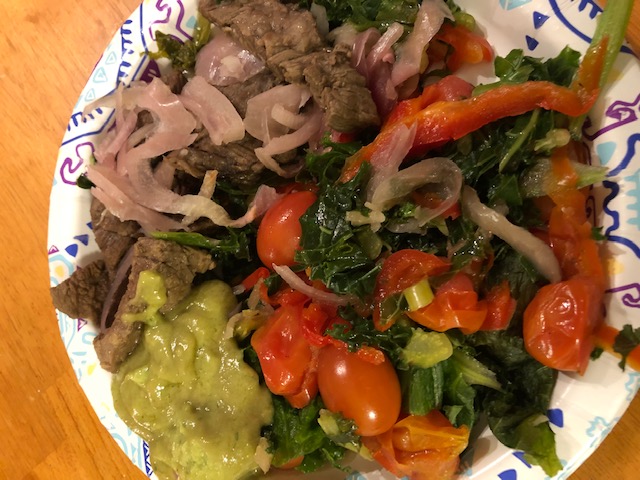 ---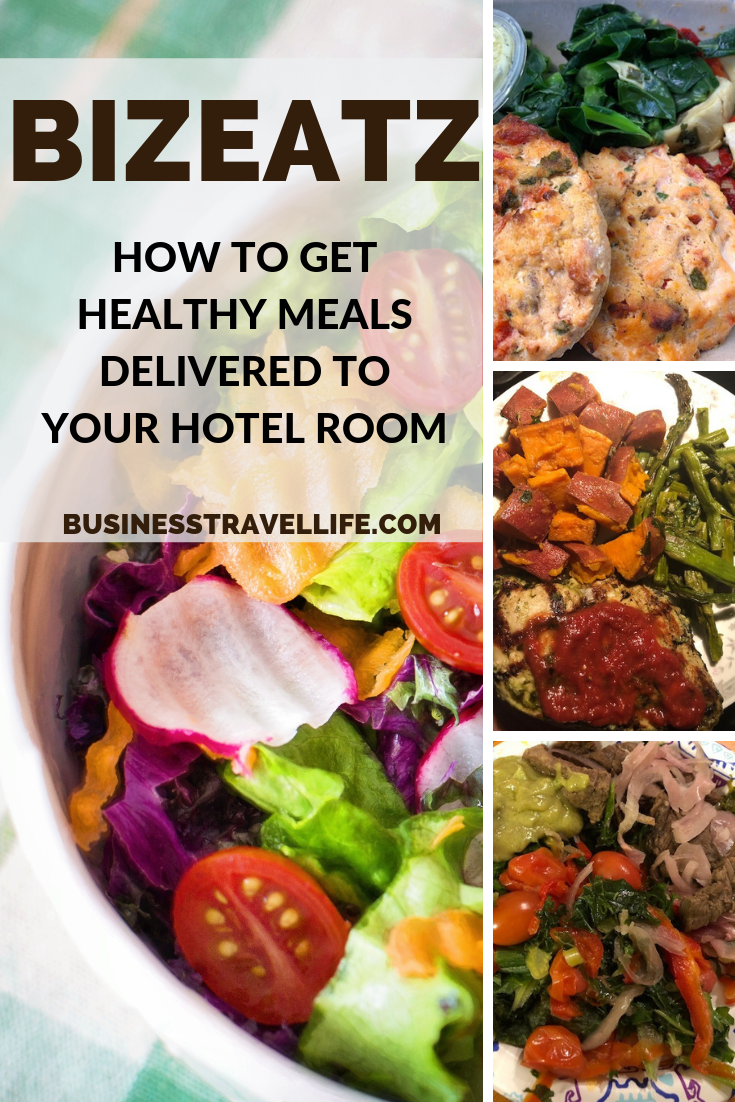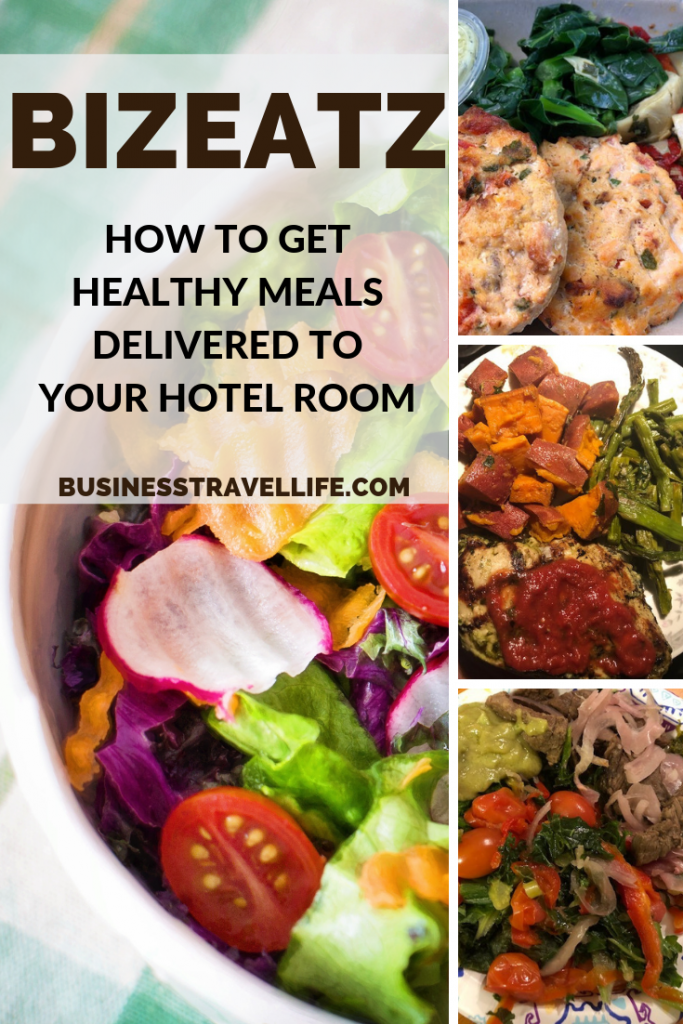 This post was sponsored by BizEatz, all opinions expressed in the Bizeatz review are my own.
Business Travel Life
Business Travel Life is an online resource supporting the road warrior lifestyle. We give business travelers the tools they need to maintain their wellness and productivity when traveling. The topics we cover include business travel tips, travel workouts, healthy travel hacks, travel products, general travel tips, and industry trends. Our goal is to make business travel a healthier experience – and to make healthy travel practices more accessible to all road warriors.