Five Travel Accessories You Need To Work Remotely
Whether you are working from the airport lounge or catching up on emails while sitting on the beach, the ability to work from anywhere is a gift given to us by the digital revolution. Forget the office desk, with the right attitude and tools, high quality work can be completed from almost any location. We found five travel accessories that make it easier to stay connected and productive, no matter where you are logging in from.
WiFi Antenna Booster
If you have ever struggled to get a good WiFi signal during business travel, you need a WiFi antenna booster. A WiFi antenna helps to increase your laptop's signal detection range beyond your what your wireless card can do. This is also helpful for buildings that block WiFi signals.
2 in 1 Laptop
The invention of the 2 in 1 laptop was a major win for travelers. Many business travelers want a lightweight device like a tablet for travel, but need something more powerful to be more productive. Meet the ever improving 2 in 1 laptop. Many 2 in 1's now feature the best processors and are very comparable to a traditional laptop; except they are much lighter and more portable. The Samsung notebook 9, is considered the best of 2019 by Tech Radar.
Portable Power Bank
You never know when you need to charge a device on the go. Thanks to portable power banks, it is easy to take power with you, wherever you are. Make sure you find a portable power bank that will met your charging needs, whether you need to charge your cell phone, laptop, or both!
Attachable Lens for Smartphones and Tablets
If you want to leave your bulky camera at home but still want to capture some high-quality photos, bring along an attachable lens for your phone or tablet. The Sony DSC-QX10/B Smartphone Attachable Lens will turn your phone or tablet into a high performing camera. The attachable lens has an optical zoom of 10x and apps to edit and share photos right after you take them.
Travel Organizer
Staying organized is crucial when traveling. Use a travel organizer to keep your documents, chargers and cords organized. There are many shapes and sizes available, so find one that will be the right size to meet your needs.
Working during travel is not as easy as it may seem. Planning ahead and packing the right travel accessories will ensure you stay productive on the road. What items do you rely on to stay connected where you travel? Please share below!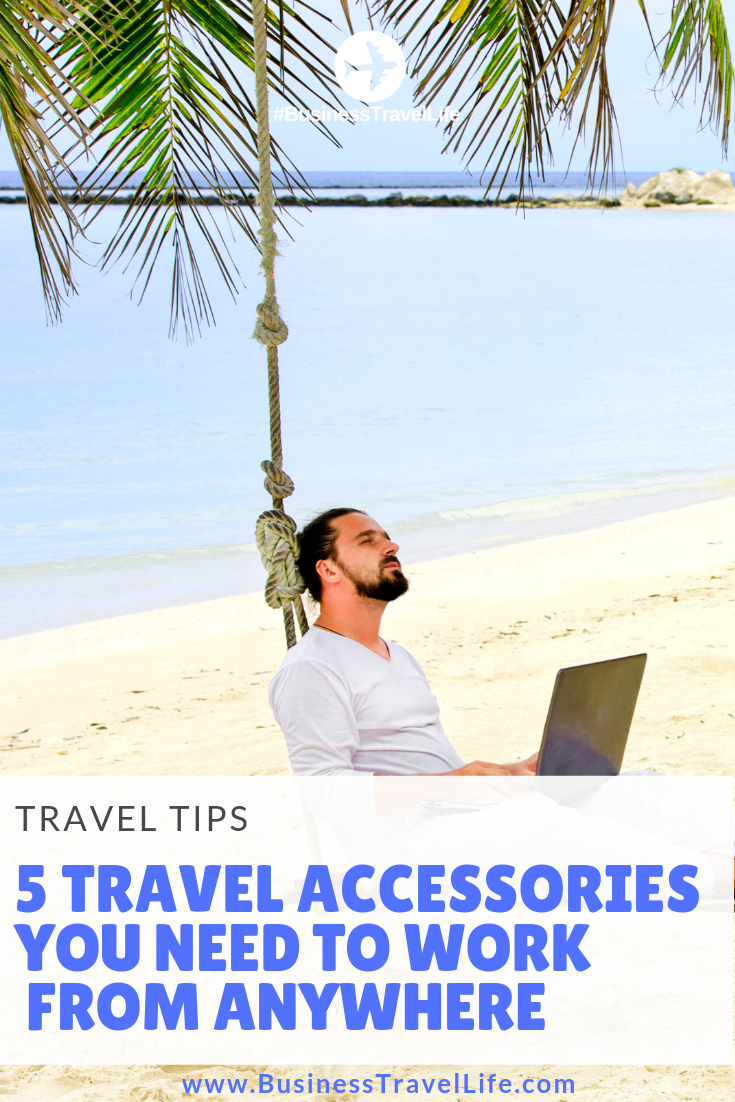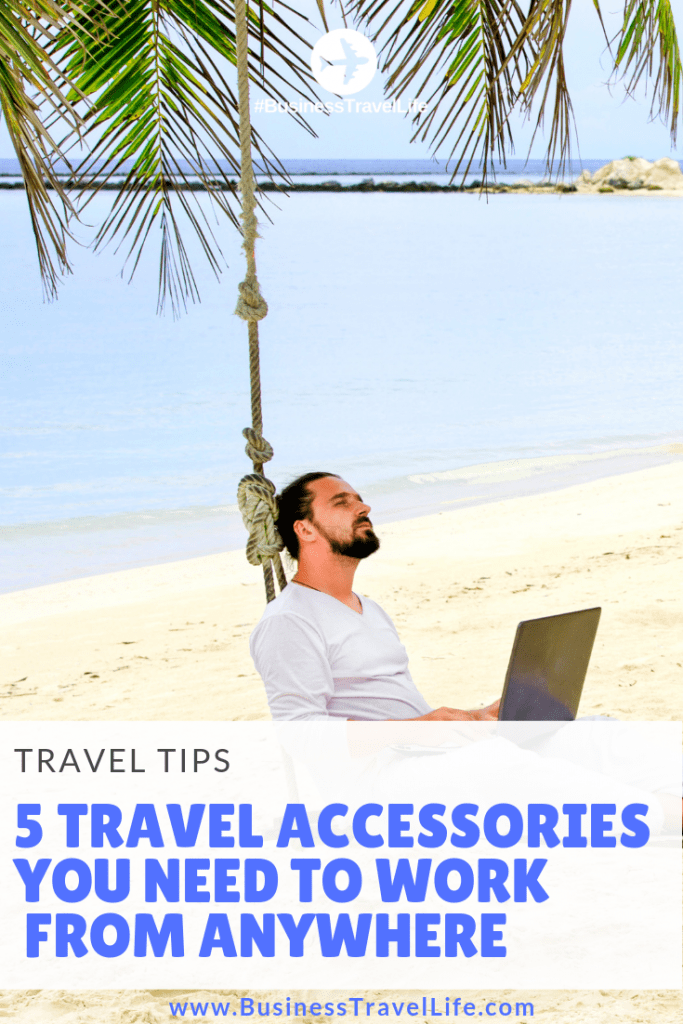 Business Travel Life
Business Travel Life is an online resource supporting the road warrior lifestyle. We give business travelers the tools they need to maintain their wellness and productivity when traveling. The topics we cover include business travel tips, travel workouts, healthy travel hacks, travel products, general travel tips, and industry trends. Our goal is to make business travel a healthier experience – and to make healthy travel practices more accessible to all road warriors.