Portable Phone Chargers for Business Travelers
Have you ever found yourself traveling with a phone battery on 10% or less? It is a nightmare! Whether you are on the airplane with no place to charge, driving a rental car with no car charger, or finishing out a long day with barely enough battery to find your way back to the hotel, being on the road with a dead or nearly dead phone will cause you stress.
Luckily, this nightmare is preventable. Packing a portable phone charger will ensure you can recharge your phone even when you do not have an outlet nearby. We found five portable chargers that are very compact and lightweight for travelers.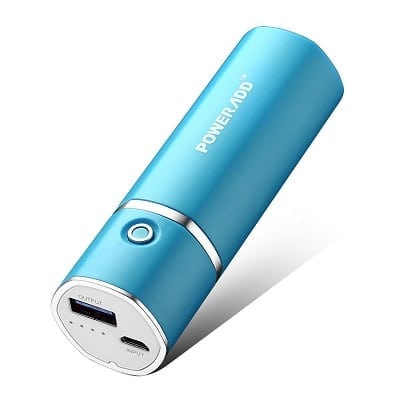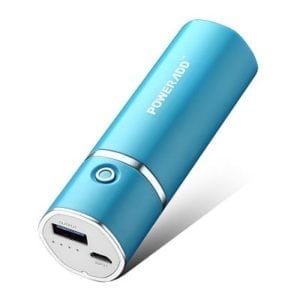 Poweradd Slim 2
The Poweradd Slim 2 easily fits into your pocket or purse. It will charge an iPhone 6 two times and almost any other phone at least one time before it needs a recharge. Includes a micro USB cable 24-month limited warranty. You can purchase a lightning cable for iPhone/iPad separately. Size: 3.9 x 1.3 x 1.2 inches Weight: 4.2 oz. Available on Amazon, $11.99, Shop Now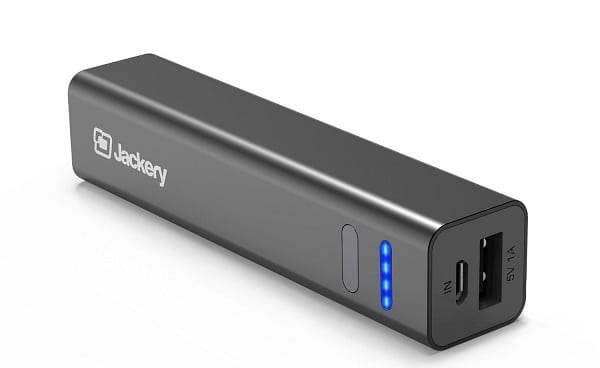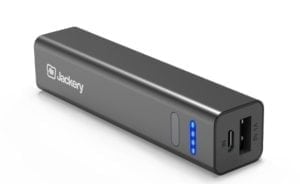 Jackery Mini 3350mAh Portable Charger
The Jackery Mini portable phone charger is the same size as a tube of lipstick. It can be used to charge most phones including Galaxy S7, S6, and S5 and the iPhone 7, 6, and 5s. The rechargeable battery will add one full to charge to iPhones and Android devices. Includes Micro USB and 24-month product warranty. Size: 0.9 x 0.4 x 0.9 inches, Weight: 2.8 oz., Available on Amazon, $11.99, Shop Now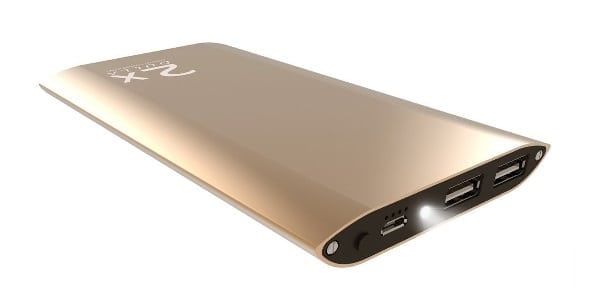 DULLA M50000 Portable Power Bank
The DULLA M5000 is an ultra slim portable phone charger. It is powerful enough to charge an iPhone 7 about 5 times. It is universal fits for iPhone7 Plus 6/ 6s plus 5s/ 5/ 4s/ 4, iPad, iPod, Samsung devices Galaxy s7/ s6/ s5/Edge, HTC phones, tablet PCs, game consoles and MP3/MP4 players, kindles etc. Includes 30-day money back guarantee and 18-month product warranty. Size: 3.1 x 6.1 x 0.5 in, Weight: 0.75 lb. Available on Amazon, $19.99, Shop Now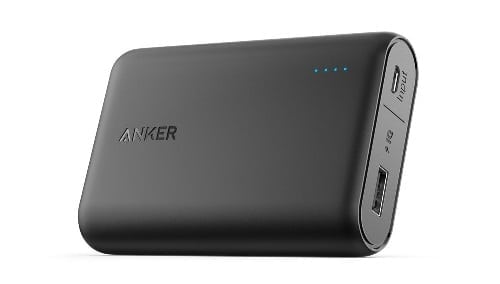 Anker PowerCore
The Anker PowerCore is one of the smallest and lights 10000mAh portable chargers. It provides almost three-and-a-half iPhone 6s charges or two-and-a-half Galaxy S6 charges. Includes micro USB cable, travel pouch, and worry-free 18-month warranty. Size: 2.36 x 3.62 x.87 inches. Weight: 6.4 oz. Available on Amazon, $25.99, Shop Now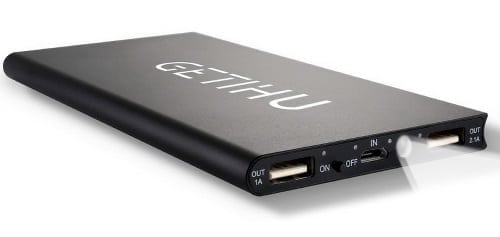 GETIHU Universal Ultra Slim Portable Power Bank
The GETIHU Ultra Slim Power Bank is the same thickness as an iPhone. It has two USB ports for dual charging. This portable charger also includes an LED flashlight. Includes 30-day money back guarantee and one year warranty. Size: 2.95 x 5.98 x .37 inches. Weight: 7.39 oz. Available on Amazon, $19.99, Shop Now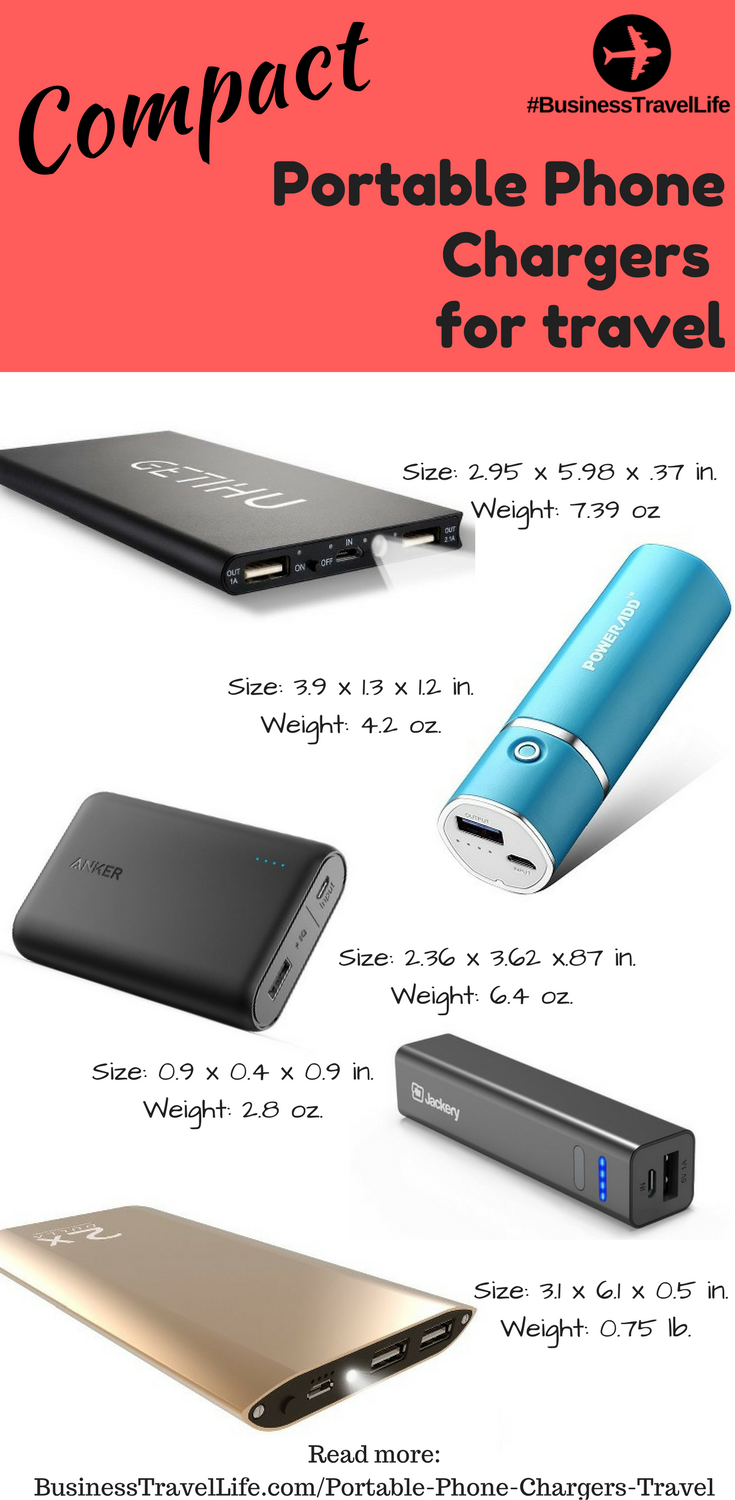 Business Travel Life
Business Travel Life is an online resource supporting the road warrior lifestyle. We give business travelers the tools they need to maintain their wellness and productivity when traveling. The topics we cover include business travel tips, travel workouts, healthy travel hacks, travel products, general travel tips, and industry trends. Our goal is to make business travel a healthier experience – and to make healthy travel practices more accessible to all road warriors.