Travel neck pillows are essential for long flights.
As a traveler who frequently experiences neck pain, I have owned a lot of neck pillows. I have yet to find the perfect travel pillow, but there seem to be more on the market every time I look. There are many companies that have seen the need for something better than the typical u-shaped inflatable travel pillow. This week for our Friday Finds, we have found five innovative travel neck pillows that may provide more comfort than the traditional inflatable travel neck pillow.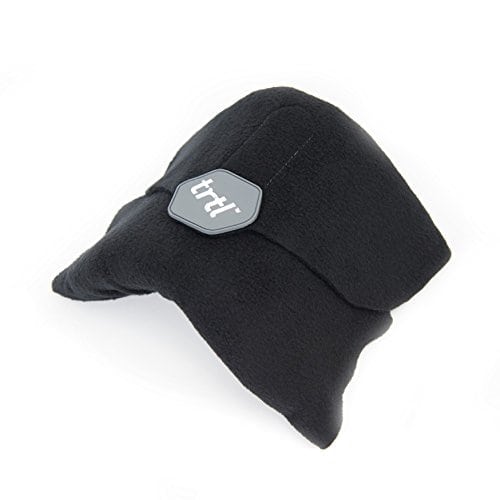 TRTL Pillow
Why we love it: The design actually works and the washable fleece cover adds warmth and the company offers a money back guarantee.
The Trtl Pillow is scientifically proven to hold the head in a better ergonomic position during a long-haul flight. Better than a u-shaped travel pillow, it has been strategically designed to prevent stiff neck, sore shoulder and stops the need for you to lean against the airplane for head support, during rest. The Internal Support System is combined with super soft, hypo-allergenic polyester fleece for optimum warmth and maximum comfort. Available in Black, Red, Pink or Grey. $29.99, Amazon.com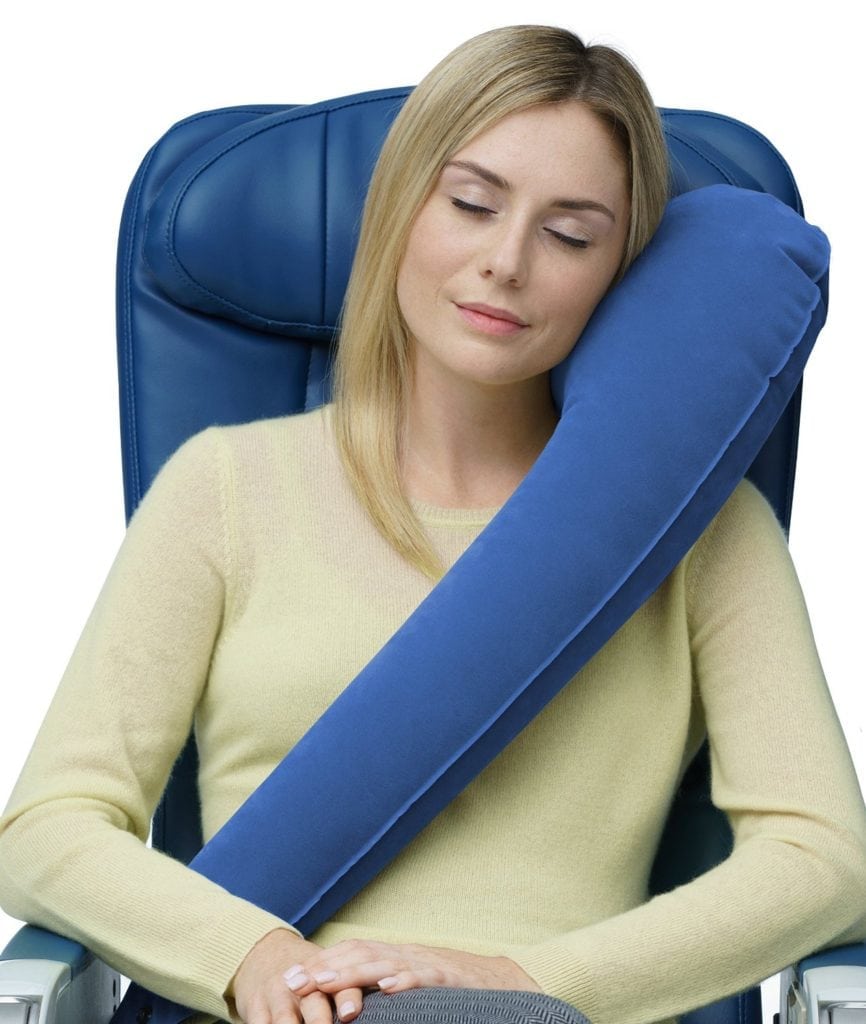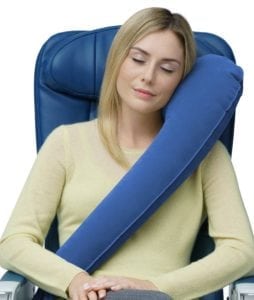 Travelrest Ultimate Inflatable Travel Pillow
Why we love it: Another unique design that is inflatable (aka space-saving) . I also love that the design provides an armrest on one side.
The Travelrest Ultimate Inflatable Travel Pillow provides full lateral upper body support. The design also keeps your head from falling forward. The Travelrest Ultimate Inflatable Travel Pillow can be worn like a messenger bag (as shown above) or it can be tethered to the airlines seat. Inflates with only a few breaths. Available in Blue, Red, Green or Grey. $29.95, Amazon.com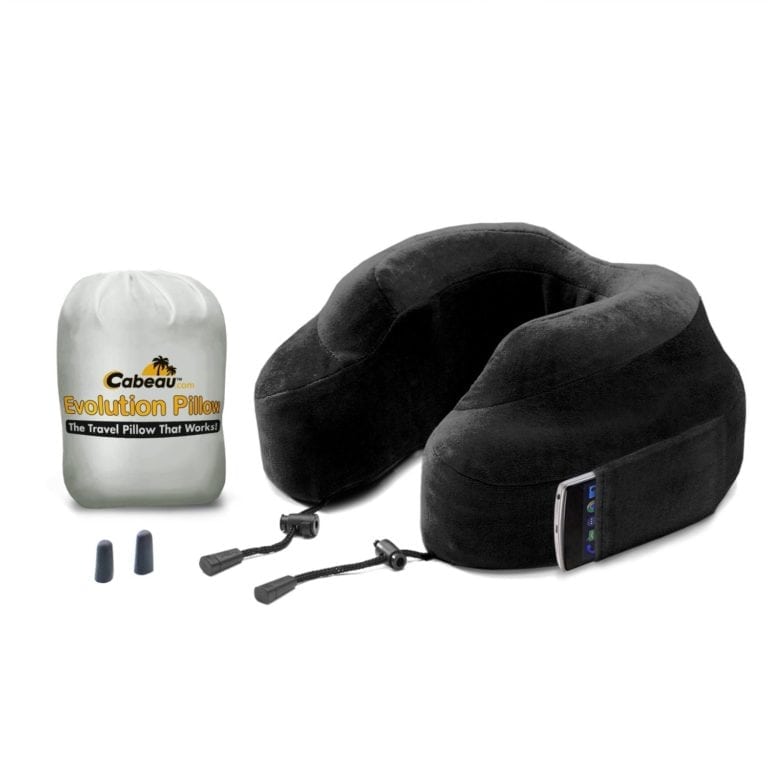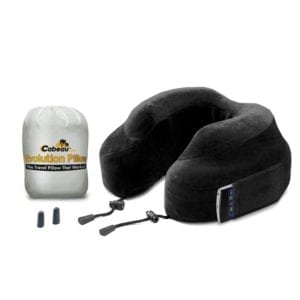 Cabeau Evolution Memory Foam Travel Neck Pillow
Why we love it: Although it is a little bulky, we like the combination of memory foam and air, you can adjust to desired level of support.
The Evolution Pillow is the first travel pillow constructed with high-quality memory foam that actually supports your neck without the awkward positioning and discomfort. This travel pillow includes raised side supports and a flat back, offering 360 degrees of head and chin support. The pillow will not push your head forward. The cover is washable and has a puch to store your phone so you can listen to music or white noise hands-free. Available in nine different colors! $39.99, Amazon.com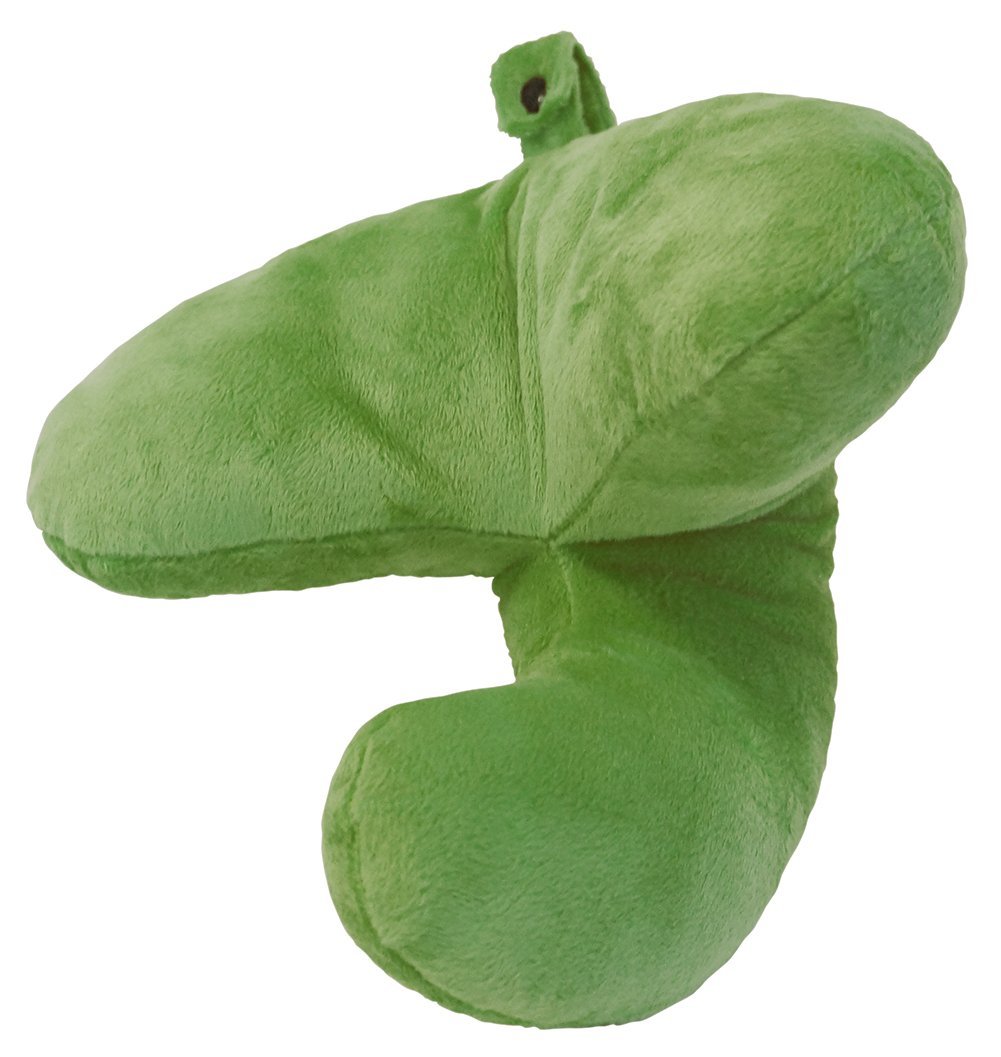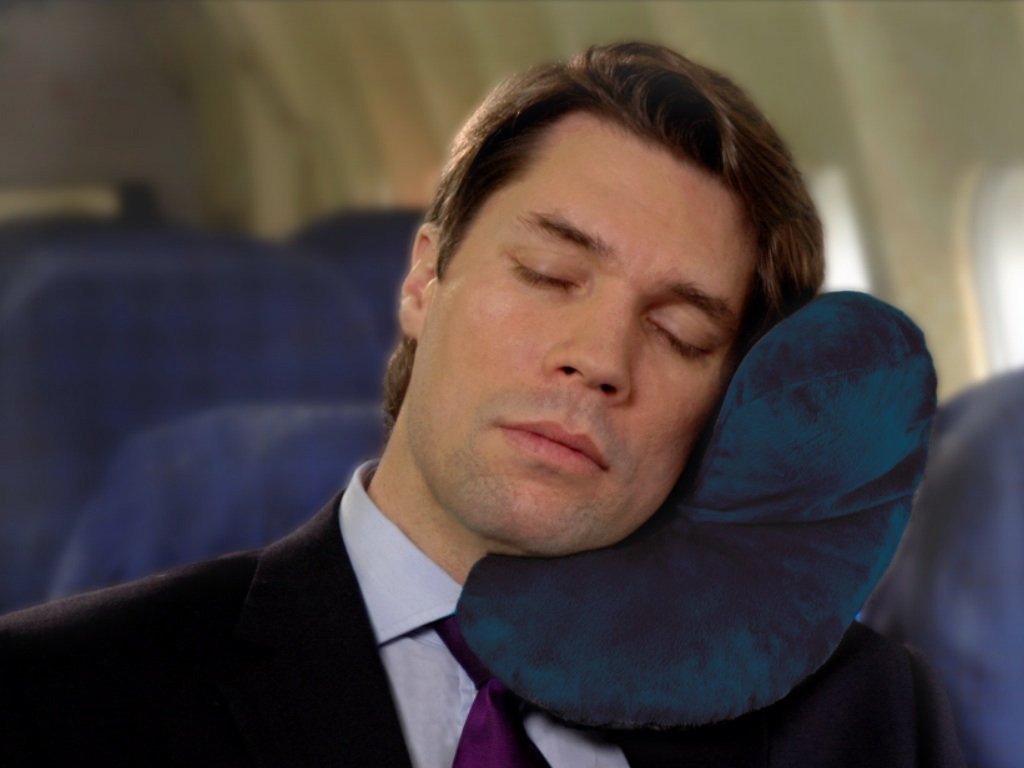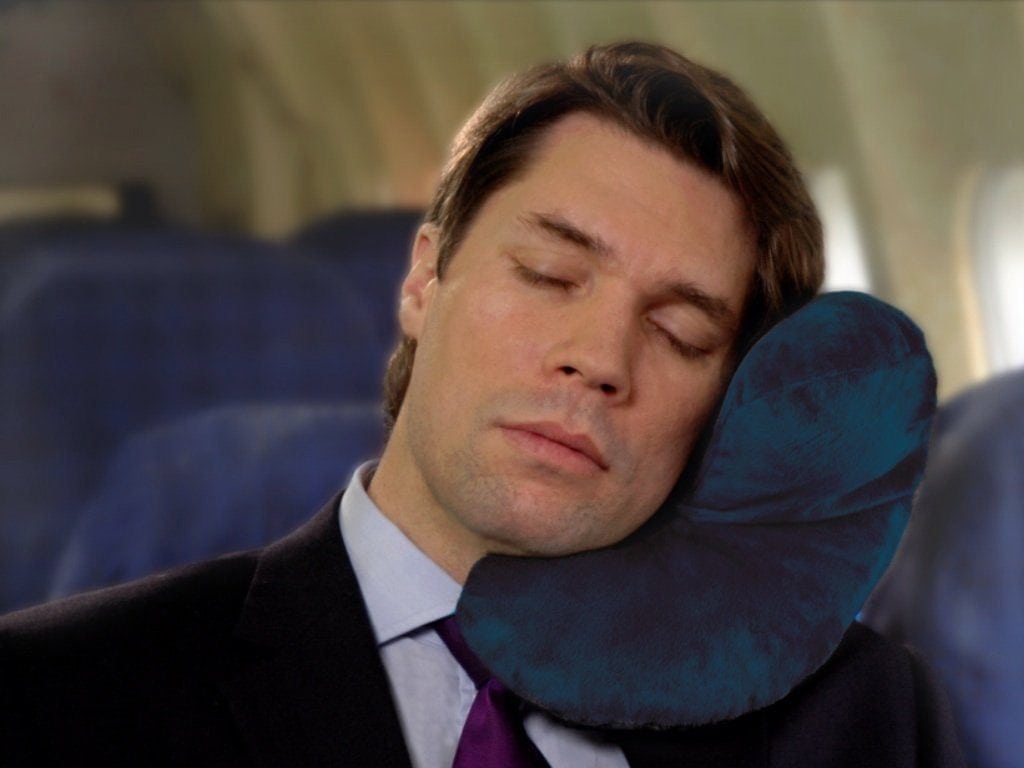 J Pillow Travel Pillow
Why we love it: This oddly shaped pillow is perfect for leaning against a window seat. Try is upside down for a potentially more comfortable angle.
The J Travel Pillow has an award winning design that prevents your head from falling forward with chin support. It supports your neck and keeps your head elevated for a more restful sleep. The pillow is machine washable and compresses with a snap loop. Available in navy, red, green, leopard, and zebra! $39.99, Amazon.com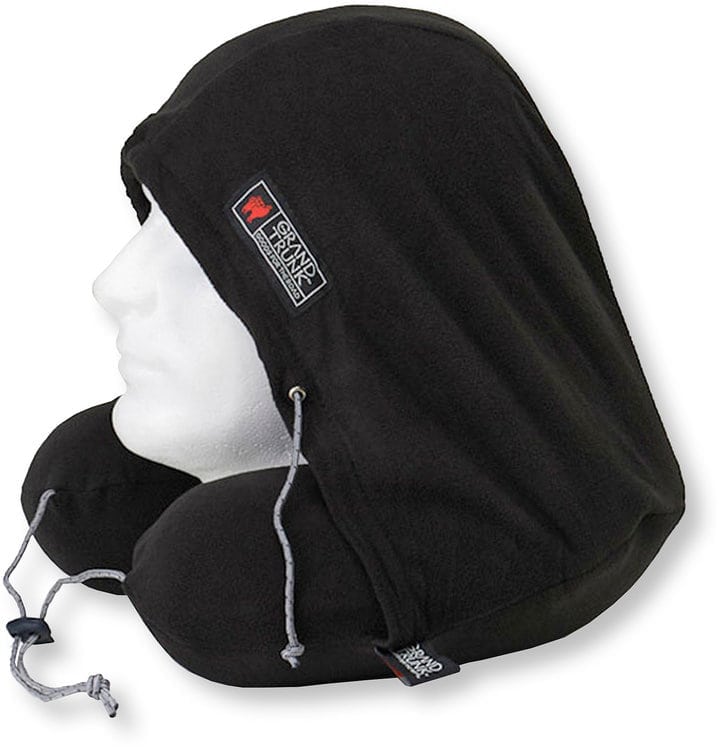 Grand Trunk Travel Pillow
Why we love it: This would be great for trying to sleep on a day flight. The hood also creates a barrier between my hair and the seat back.
The Grand Trunk Travel Pillow creates a dark sleeping environment. The cover and hood are microfleece and will block ambient light. The pillow rolls up into the hood for storage. $39.95, llbean.com
What is your favorite travel neck pillow? Please comment below!
Business Travel Life
Business Travel Life is an online resource supporting the road warrior lifestyle. We give business travelers the tools they need to maintain their wellness and productivity when traveling. The topics we cover include business travel tips, travel workouts, healthy travel hacks, travel products, general travel tips, and industry trends. Our goal is to make business travel a healthier experience – and to make healthy travel practices more accessible to all road warriors.