Staying productive on a noisy and distracting commuter train can be tough, but these tips will help you get focused before you get to the office.
Taking a commuter train to work is an excellent tool for avoiding traffic and having some extra downtime. But, it can also be mentally exhausting. If your train ride is long enough, you could be at risk for increased anxiety. Sometimes the train is so packed and buzzing with conversation that you leave stressed and drained by everything going on around you, definitely not the way to start your day. With these commuter train hacks, you can make the best of your daily commute and increase productivity while riding the rails.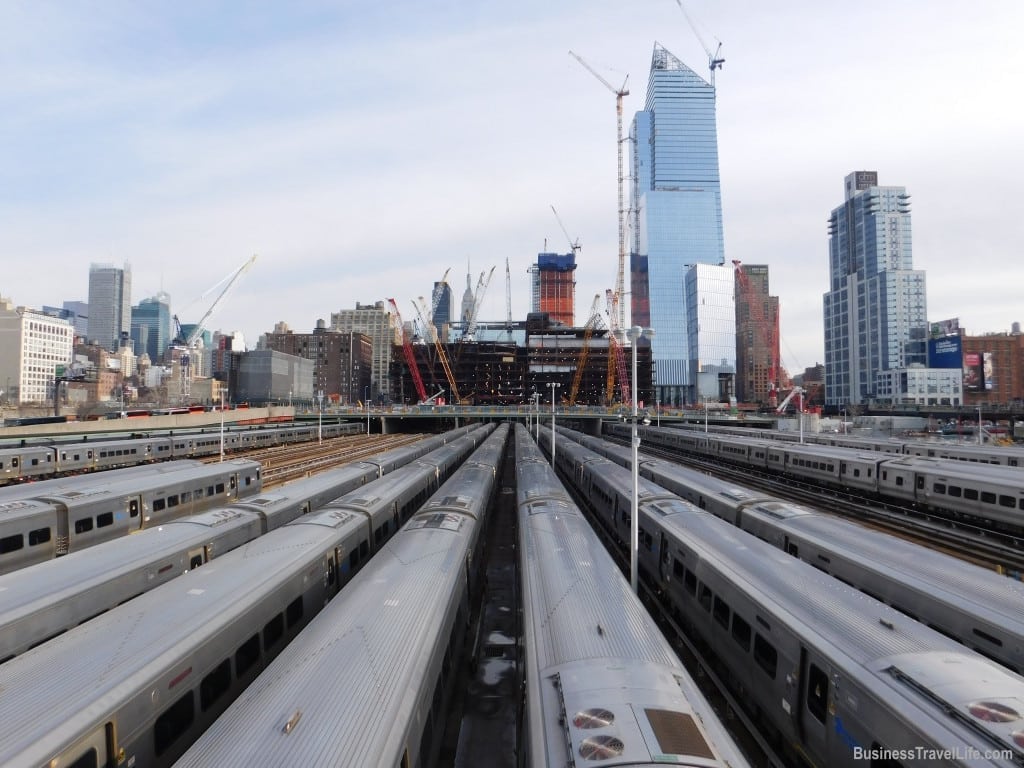 Ride in the Quiet Car
Most commuter trains will have a designated quiet car, the one where everyone is at peace and your seat partner politely ignores any incoming phone calls. While this isn't always the case, most of the time the quiet car rules are properly enforced. If background conversations are the bane of your existence, you will escape them here.
Listen to Music
If you are not on the quiet car, you can always create your own background noise instead of listening to those around you. It has been proven that music improves your mood, and in turn your capacity for productivity. You can listen leisurely in preparation for the day ahead, or you can create a playlist that gets you hype for work (if this is even possible).
Another option is to download a white noise app on your phone. If you are having a day where only silence will do, white noise apps can create a peaceful atmosphere. Ultimately, whether you choose to listen to music or white noise, noise-cancelling headphones are worth the investment. They block out all other sounds and ensure that you have total control over what you are hearing.
Read Something New
Productivity isn't always about work work. Sometimes it's just about keeping your brain active and warming up your mind for the job that you are on your way to doing, and reading is the perfect activity for this purpose. Whether you prefer a physical book or electronic readers such as Kindle
, studies show that reading is the absolute best workout for your mind, and those who do read may be less susceptible to memory loss later in life.
Reading anything is sure to stimulate your brain, but try mixing up your repertoire, too. If you find yourself not in the mood for news or novels, you can spice up your reading list with poetry, biographies, and graphic novels. With audio books from sites like Audible.com, you can also access spoken word content. There are enough genres out there for all morning moods and manners of train commute, you just have to try them.
Download a Cool Phone App
If you still play Words with Friends, we applaud you for continuing to learn new words and having fun all at once. But it is good to have options, and there are so many other apps out there that are both mentally stimulating and entertaining. For example, you can learn the basics of a new language with Duolingo, de-stress and meditate with Headspace, or be inspired by amazing stories and ideas with the TED app. However, maybe don't overdo this hack if you typically spend all day in front of a computer screen.
Work Smarter, Not Harder
The train's purpose is to get you from point A to point B, and having time to do work is just an added bonus. You are about to spend 8-9 hours of the day ahead in the office, and being productive on a commuter train is more about warming up your brain for the work that is to come than it is about checking things off your to-do list. Don't feel obligated to do work work just because you can (you can work at home while eating dinner, but you don't do that every day, do you?). Besides, sometimes, getting a "jump start" on your work is worse than just doing it all at once in one sitting. According to one study, it can take it can take up to 25 minutes to get back on track after an interruption. If your commute is too distracting, save the real work for the office.
For the Ride Home
Whether your day at work was amazing or terrible, you deserve to relax on your commute home. All of these hacks are just as useful for warming up your brain as they are for helping you unwind, meaning that you can continue your morning task or try something else at the end of the work day.
What tips do you have for train commuters?
See Related: 33 Tips For More Productive Business Travel
Business Travel Life
Business Travel Life is an online resource supporting the road warrior lifestyle. We give business travelers the tools they need to maintain their wellness and productivity when traveling. The topics we cover include business travel tips, travel workouts, healthy travel hacks, travel products, general travel tips, and industry trends. Our goal is to make business travel a healthier experience – and to make healthy travel practices more accessible to all road warriors.