Sleeping in airports is not uncommon; it seems like there is always that person that is uncomfortably hunched over with a newspaper in one hand and a coffee in the other.
There are a few different ways that travelers can stay healthy while at the airport. Hitting the gym, doing yoga, and simply walking are all great ways to keep your health in check during business trips. However, for those of you who get to the airport feeling exhausted from the business trip you just had or are already exhausted thinking about the trip that is ahead, then maybe the only thing that sounds worthwhile is a nap. Sleeping is healthy too! It improves the quality of life in general, among many other things. Studies have shown that adequate sleep directly relates to higher performance and alertness in the workplace (seems pretty obvious I know, but still worth mentioning). You're probably wondering, 'why write a blog about falling asleep in an airport while waiting for your flight'?
You're probably wondering, 'why write a blog about falling asleep in an airport while waiting for your flight'? Well, there is actually a fine line between simply dozing off while reading the paper in an unbelievably uncomfortable plastic chair and actually getting some good quality sleep at the airport.
A lot of airports are beginning to accommodate those sleep-deprived, jet-lagged travelers that frequent their terminals and creating sleeping pods, a.k.a. NapCabs, Snoozecubes, Minute Suites (the names get even more creative, trust me). So far, most of these sleeping hubs are in airports outside of the U.S., however, there are a few that are stateside as well. Check out the airports with sleep pods and catch some z's next time you are on the road!
North America – Minute Suites and Nap Pods by MetroNaps
A few airports in North America offer private sleeping accommodations within the terminal. They are called Minute Suites and you can find them in Atlanta, Philadelphia, and Dallas-Fort Worth. Inside the suite, you will find a sofa bed with pillows and blankets, a high definition TV with DirectTV services, WiFi, and flight tracking systems. Don't worry about getting distracted by the outside hustle and bustle of the airport, each of these units are sound proof and even offer relaxation audio tracks to help you drift off to sleep. These go for $38 per hour, or $130 a night. If you are visiting a minute suite in Dallas, you can request a unit with a shower as well!
Atlanta International Airport Gate B15
Philadelphia International Airport A/B Link
Dallas-Fort Worth Gate D23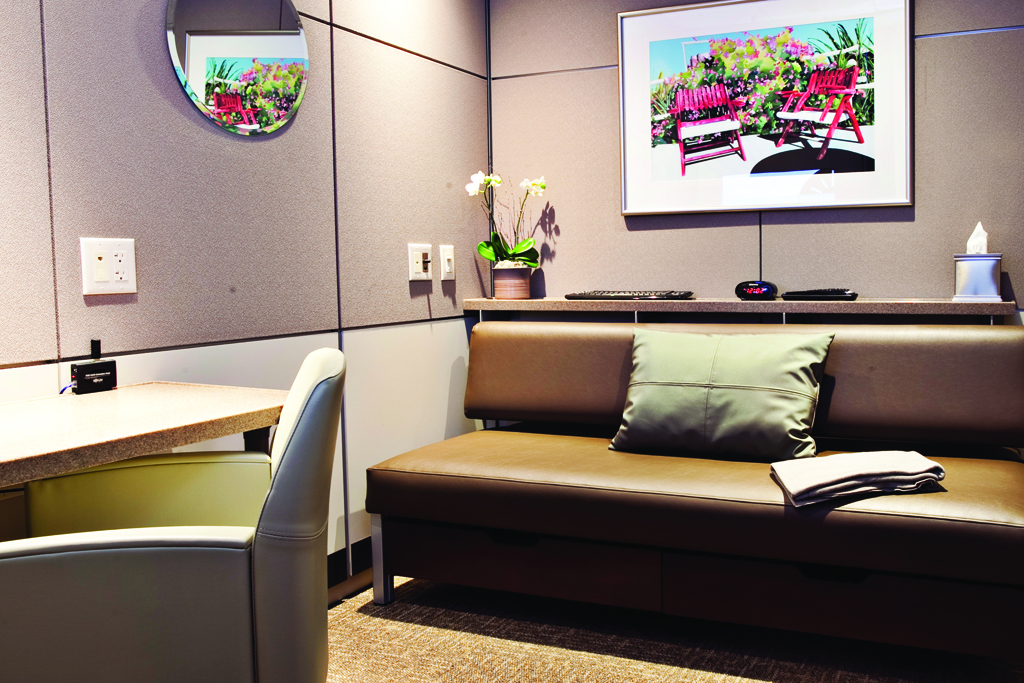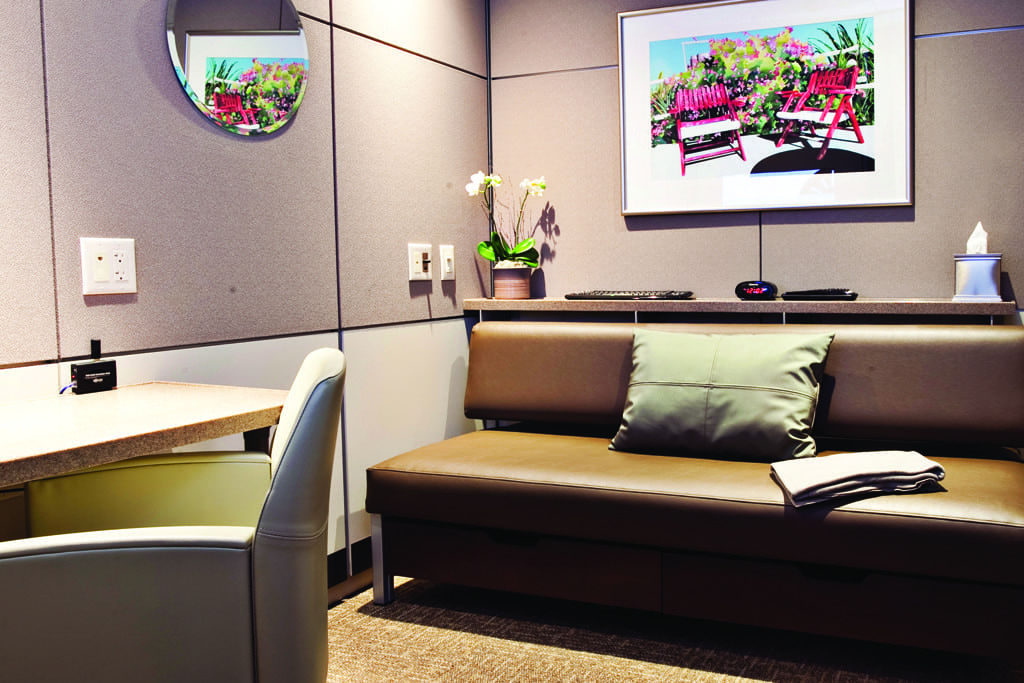 Recently, JetBlue debuted nap pods at JFK. You can take a 20-minute power nap for free. Fall asleep to soothing rhythms and wake up to subtle music, lighting, and vibrations. Looks like JetBlue understands that phones aren't the only things that need to be recharged at the airport.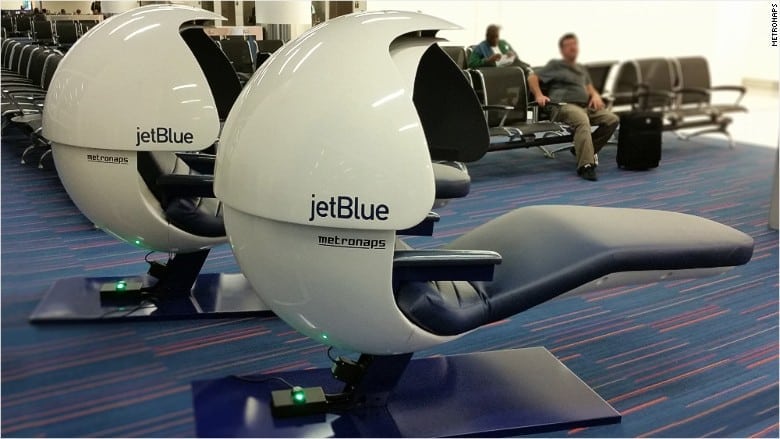 Europe – GoSleep, Yotel, Nap Cabs, and Zzzleepandgo
There are quite a few airports in Europe that have comfortable (and some pretty chic) places to nap during your layover. Helsinki, Tallinn, and Amsterdam (though not technically Scandinavian) airports have GoSleep pods for travelers. These pods are honestly something of the future; they are basically reclining chairs that that have shade that can partially or fully cover you for a dark, quiet sleep. There is a place to store luggage beneath the pod, and inside you can find power outlets, as well as a tablet with WiFi and other features. You can find the GoSleep pods at Gates 31 and 37 in Helsinki for $7 an hour, at Gate 9 in Tallinn free of charge, and in Concourse D in Amsterdam. This could explain why the Scandinavian people are so attractive…they get plenty of beauty sleep while on the road.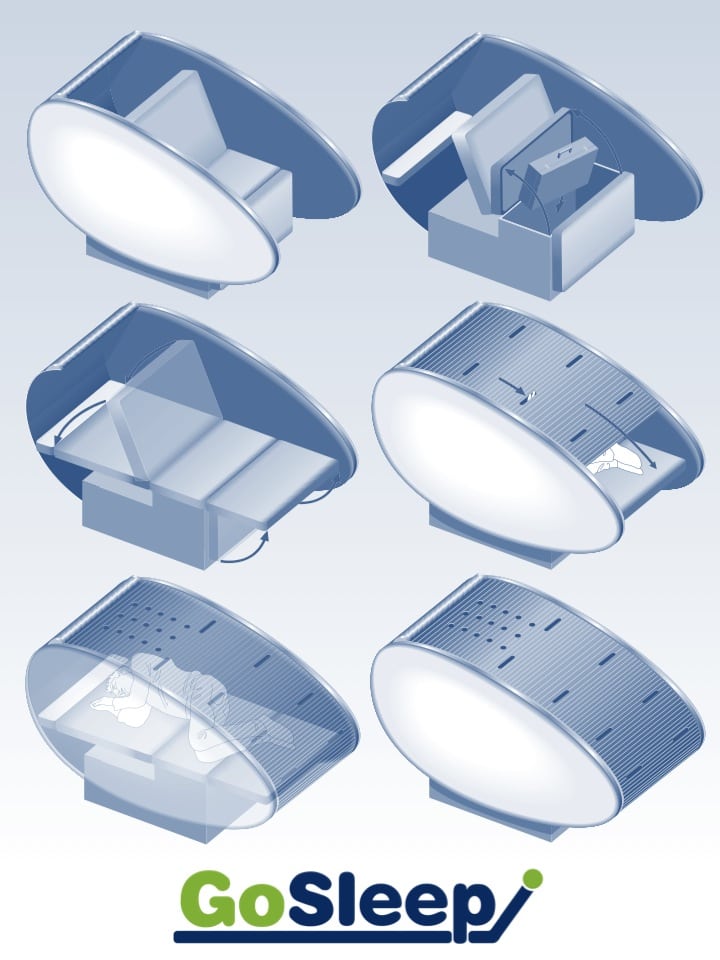 You can rent a sleep pod at the Four Season's Yotel at London Heathrow, London Gatwick, and Amsterdam Schiphol. These cubes are about 10 square meters and have ensuite bathrooms (with towels and soap), a workstation, Wifi, and complimentary tea, coffee, and hot chocolate. If the drinks don't hold you over, you can also order food from within the cube via "mission control". The pods run for about $40 for 4 hours, and $100 nightly. In Heathrow, you can find a Yotel in Terminal 4 near baggage claim, in Gatwick at the South Terminal near baggage claim, and in Schiphol at the Departure Terminal near passport control. Psst… Yotel Charles de Gaulle is coming soon.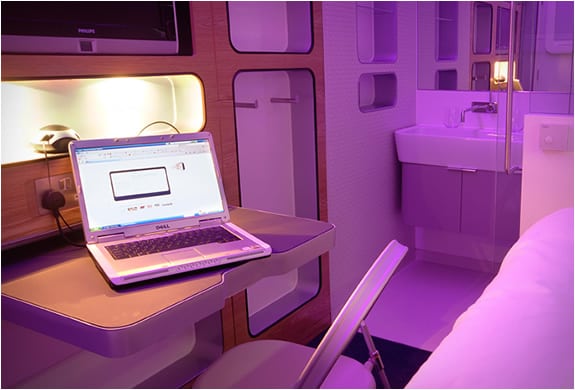 Hail a cab to nap in while in Germany, a NapCab that is. These sleeping pods are located in Munich (Terminal 2, Gate G06 and H32) and Berlin Tegel (Terminal 3, Tegel Sky Conference). Simply walk up to the NapCab and use a credit card to gain access, you will then be charged based on how long you stay. Don't worry, short-term exit is allowed if you need to step out of the cube for a bit. Inside you will find all the essentials: a bed, a desk, power outlets, and iPod/iPhone dock, a multimedia touchscreen with music and movies, flight information, WiFi, air conditioning, adjustable lighting, and of course, an alarm clock so that you don't miss your flight. To rent a NapCab it costs about 15 euro per hour, with a minimum charge of 30 euro.
Zzzleepandgo ("sleep and go" for those who are like me and couldn't figure out how on earth to pronounce that word at first) has opened sleeping pods in what many have called the worst airport in the world for sleeping. The airport is Bergamo Orio al Serio, which is just southeast of Bergamo, Italy. These pods have a bed, WiFi, power outlets, and a flight status screen. You can reserve a Zzzleepandgo online in advance through the app, and they are located in the arrivals area.
Asia – GoSleep, Snoozecube, Snooze KL, SleepPod, Sams Snooze, 9H
Abu Dhabi and Dubai have the same GoSleep pods that were mentioned above. In Abu Dhabi they are located in Terminal 3 on the 2nd floor and you can rent them out for about $10 per hour. In Dubai, you can find them in Concourses A, B, and C. Also in the Dubai airport, you can find Snoozecubes located in Terminal 1 at Gate C22. These are $21 an hour for a single cube and $28 per hour for a double cube. According to Business Insider, this airport serves over 70 million passengers, so maybe finding a quiet place to escape the madness isn't a bad idea.
Snooze in Kuala Lumpur at Gates G4 and G6 for $35 an hour. Snooze KL cubes were inspired by the Snoozecubes in Dubai. These rooms have a bunk bed and can comfortably fit 2 adults. They are soundproof, have WiFi, phone and laptop charging stations, and an alarm clock. Book a room in advance or upon arrival.
Noi Bai International in Hanoi, Vietnam has SleepPods in Terminals 1 and 2. You can rent a single or a double, and they each have a bed, drawers for storage, hangers, charging capabilities, WiFi, and complimentary drinks and snacks.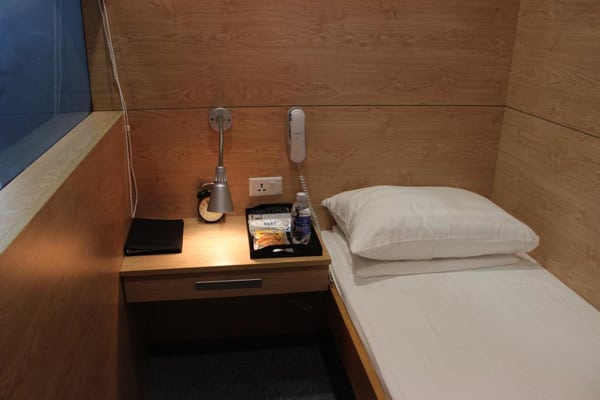 Sams Snooze in New Delhi have all the usual amenities (bed, plugs, desk, WiFi, etc.) but also have flat screen TV's with DVD players. This is a great place to spend time during your layover (if you didn't watch enough movies on your flight already). You can reserve a pod online to guarantee that you have a comfortable place to wait during your layover. Sometimes they even have specials going on, for example, if you stay longer than 3 hours, they may offer you a free meal! These pods are located in Terminal 3, across from Gate 17.
Tokyo Narita is a frequently visited airport among international travelers. The 9H (9 Hour) capsule hotel is a place you should hope to find yourself if you are at this airport for a layover. 9H offers sleep capsules with a Sleep Ambient Control System to ensure that you rest well. After booking a capsule, you receive an amenity bag with lounge- wear, a tooth brush, slippers, and a towel. You will also have access to a locker that has all the shower necessities inside it. 9H is located outside Terminal 2.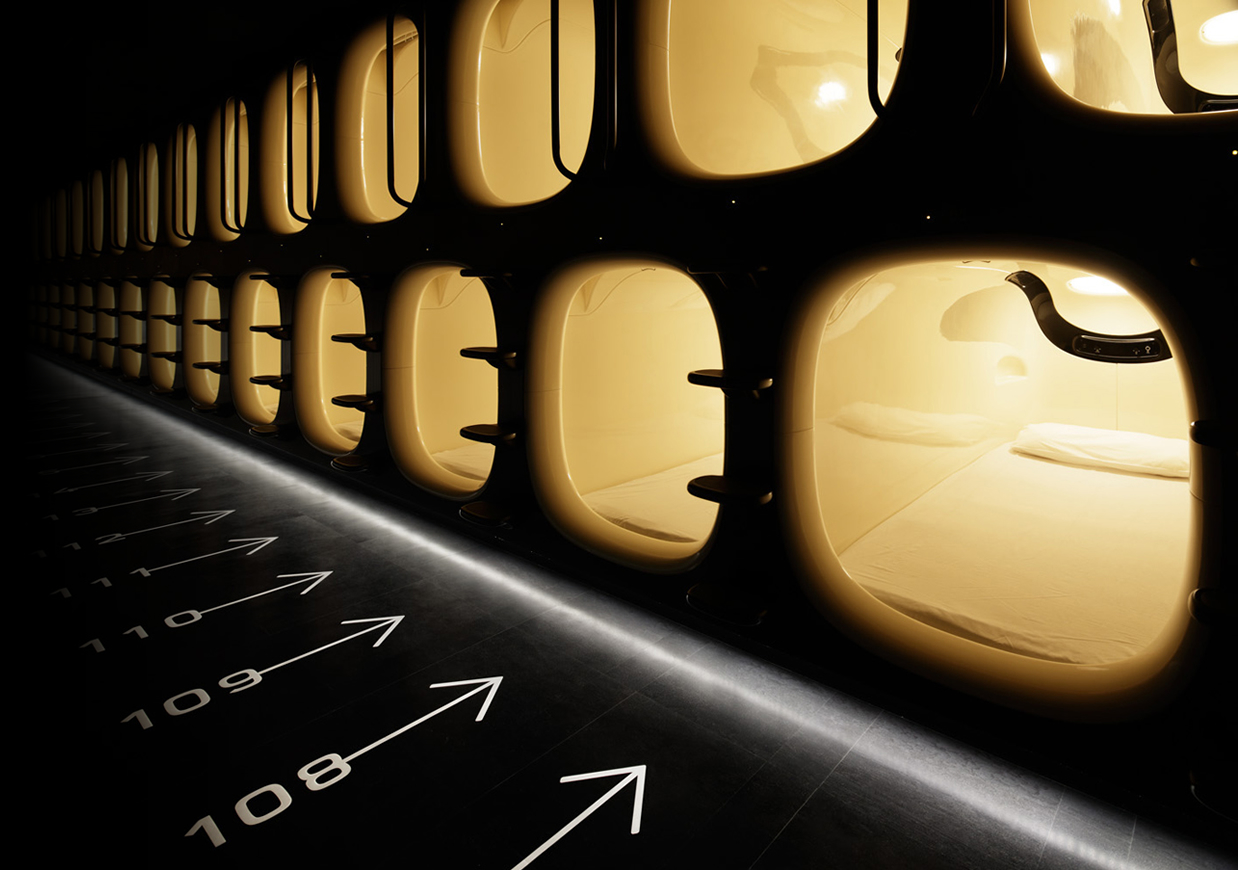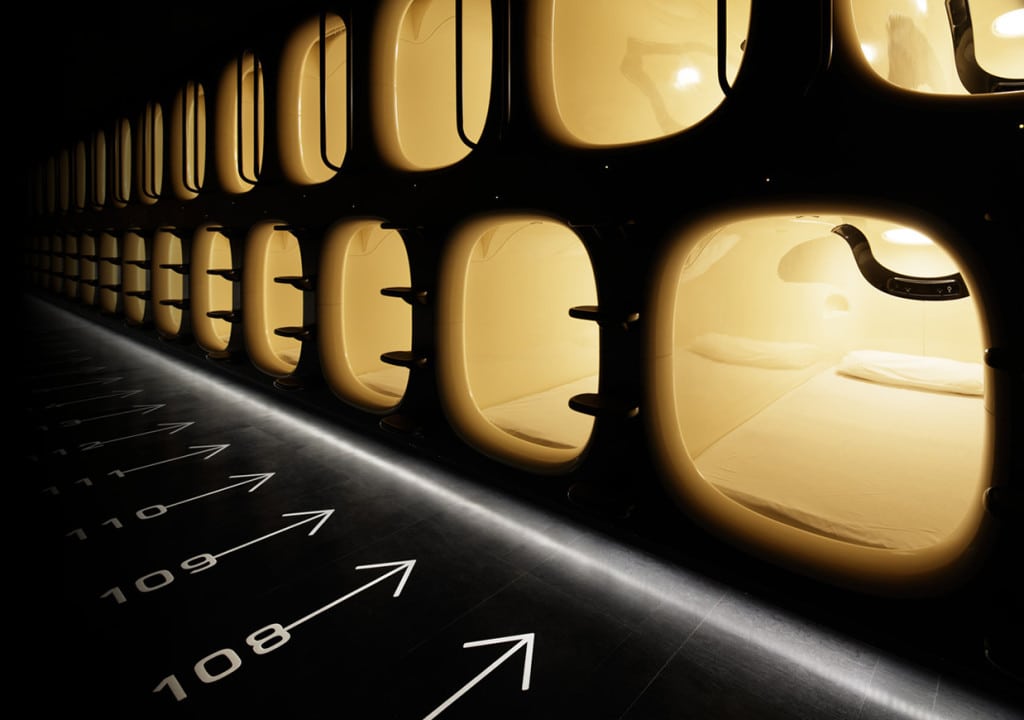 These sleeping pods will continue to crop up at airports worldwide, I guess the creative minds behind them have had some pretty bad experiences with jet lag. If your layover isn't long enough to rent a sleeping pod, check out the top 50 airports to sleep in.What are your experiences with sleeping in airports?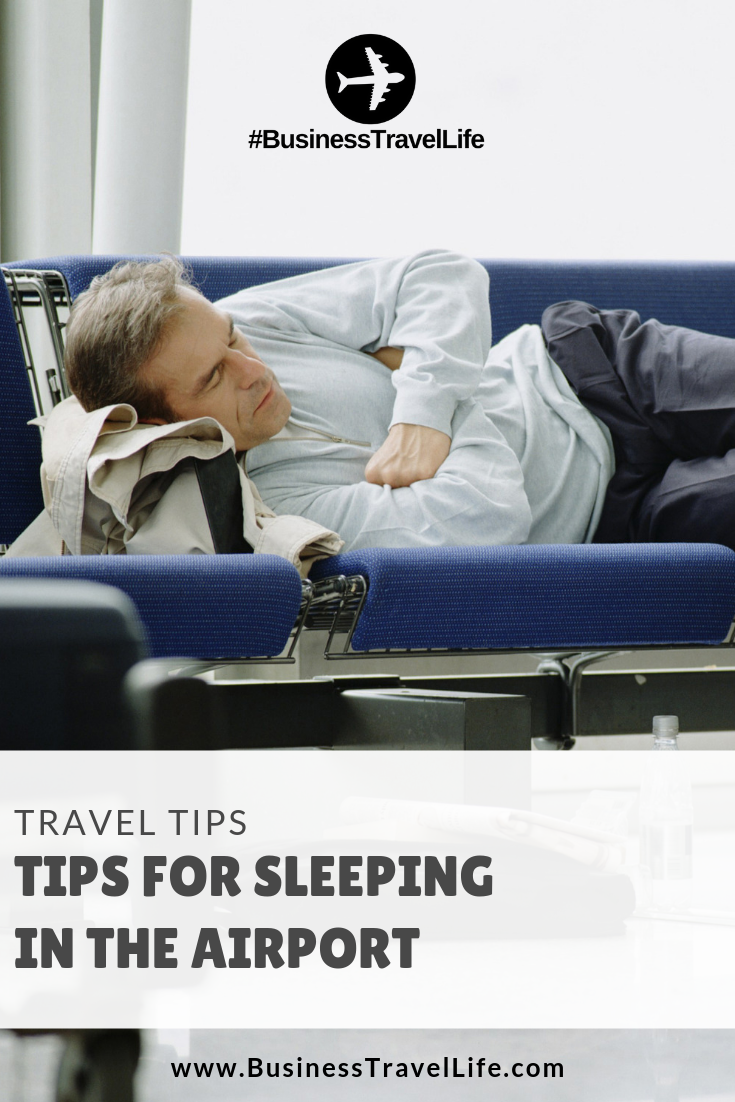 Business Travel Life
Business Travel Life is an online resource supporting the road warrior lifestyle. We give business travelers the tools they need to maintain their wellness and productivity when traveling. The topics we cover include business travel tips, travel workouts, healthy travel hacks, travel products, general travel tips, and industry trends. Our goal is to make business travel a healthier experience – and to make healthy travel practices more accessible to all road warriors.