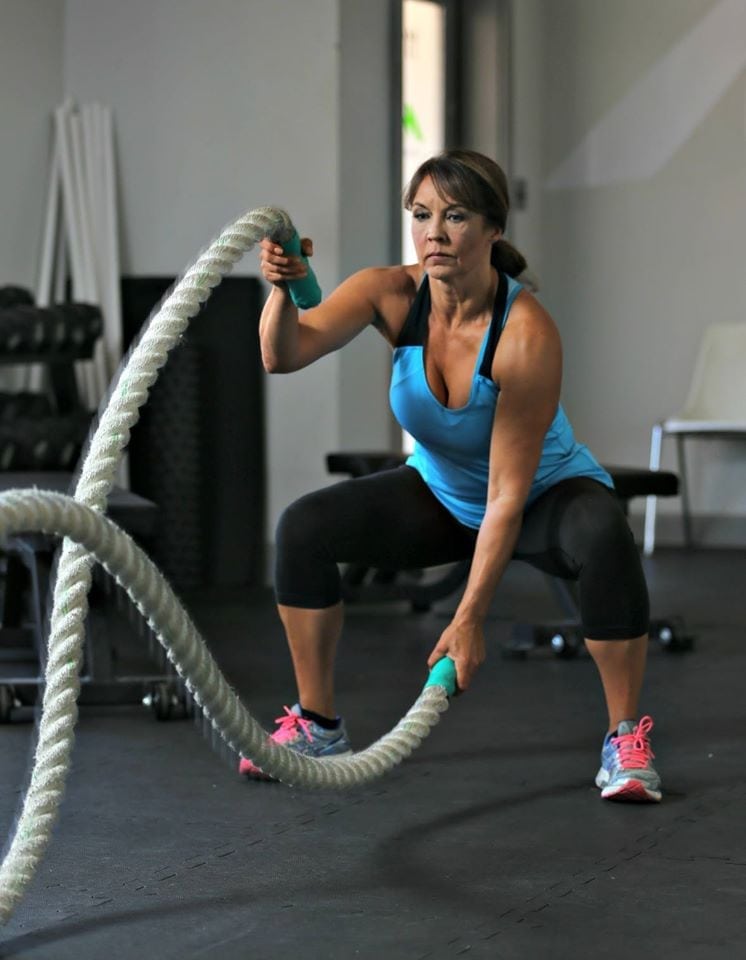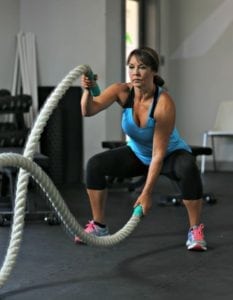 "I feel better when I take care of myself."
Deborah L. Hatch is the CEO of Pinnacle Personnel Services, LLC and has been a road warrior for 12 years! She created her company from the ground up and defines it as an International Human Resources Consulting and Instruction Company. In the past month, she has been to eight cities and last year she spent 193 days on the road.
A true travel champion!
Deborah admits she wasn't always so health-conscious, especially when she first started traveling. She recalls in her early days, only sleeping five hours a night and eating whatever was available. After gaining 20 pounds, she found a local boot camp that reinvigorated her love of exercise.
She realized, "I feel better when I take care of myself which means I am better able to interact with my family and friends. Taking time for myself means I have more energy and time to achieve my professional goals."
She is busy with her mobile lifestyle but makes health a focus in her life. Her personal motto is, "Do what you can, when you can, with what you have available at the time." That applies to exercise and nutrition. She tries to workout 3 to 4 times a week whether it is weight training, hiking, or perhaps just walking around the airport. She carries workout bands in her suitcase and has some exercise programs loaded on her computer, so she always has options.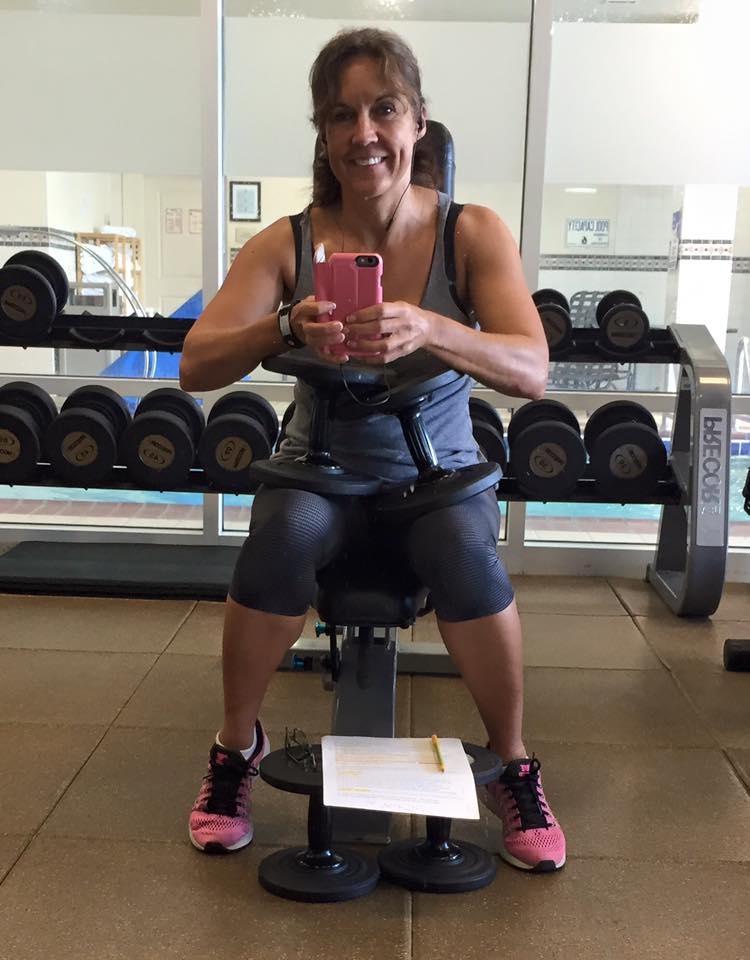 Travel days can be challenging. When it's not possible to get to workout, Debbie focuses on what she can control. That means nutrition and hydration are always a priority. A typical day starts with hard-boiled egg whites and fruit or oatmeal from the hotel buffet ("plus coffee of course", she says), followed by a protein shake mid-morning. Lunch is usually fast-food but she opts for places like Subway, Panera, or Chipotle where she can get a salad with chicken followed by a mid-afternoon snack of fruit and almonds. She ends the day with dinner at a local restaurant.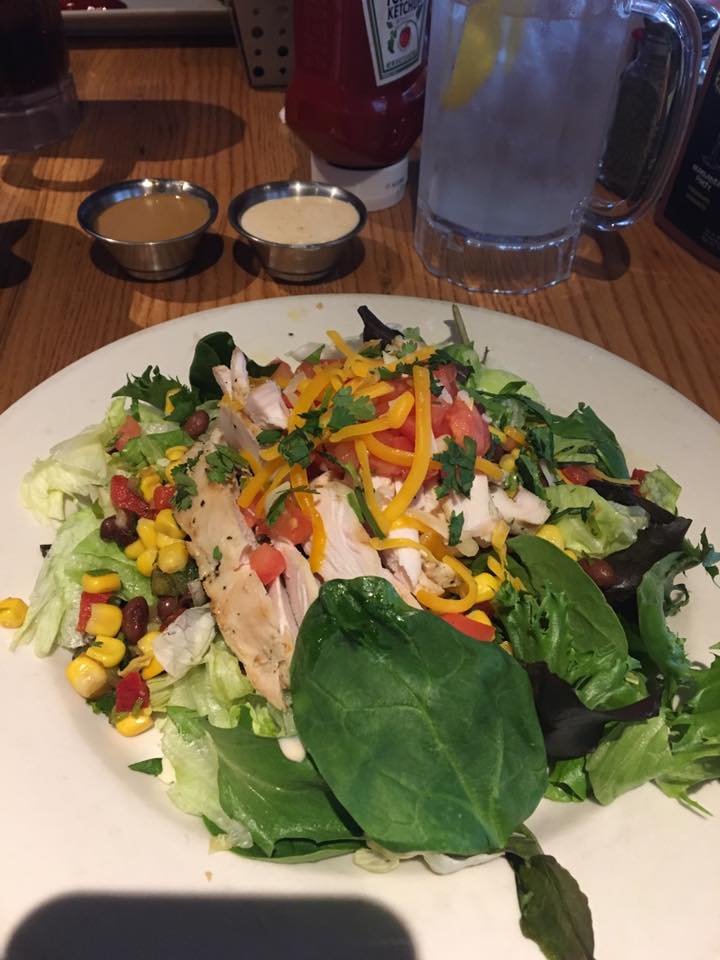 She stresses the importance of limiting freebies given by hotels such as cookies, candy bars, or receptions. She recommends packing snacks such as Power Crunch, Quest Protein Bars, Kashi, almonds, and apple slices so as not to be left at the mercy of the airlines and hotels.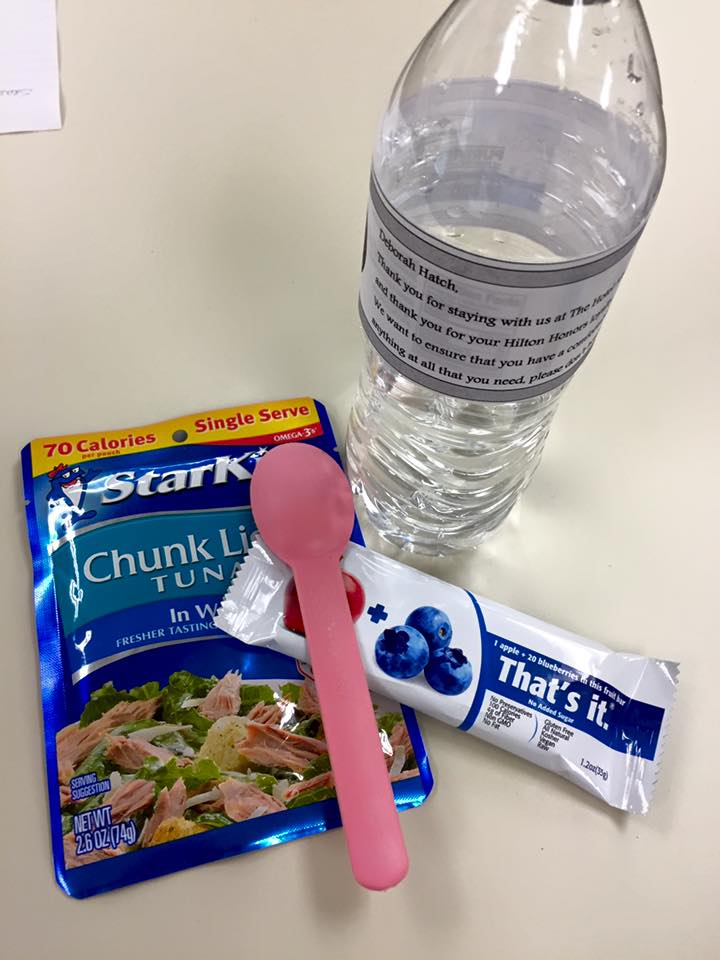 Deborah likes to stay at Hilton hotels because the fitness centers have dumbbells as well as cardio equipment. She also knows that she can get hard-boiled egg whites in the morning and they have to-go bags for those who might be in a hurry in the morning.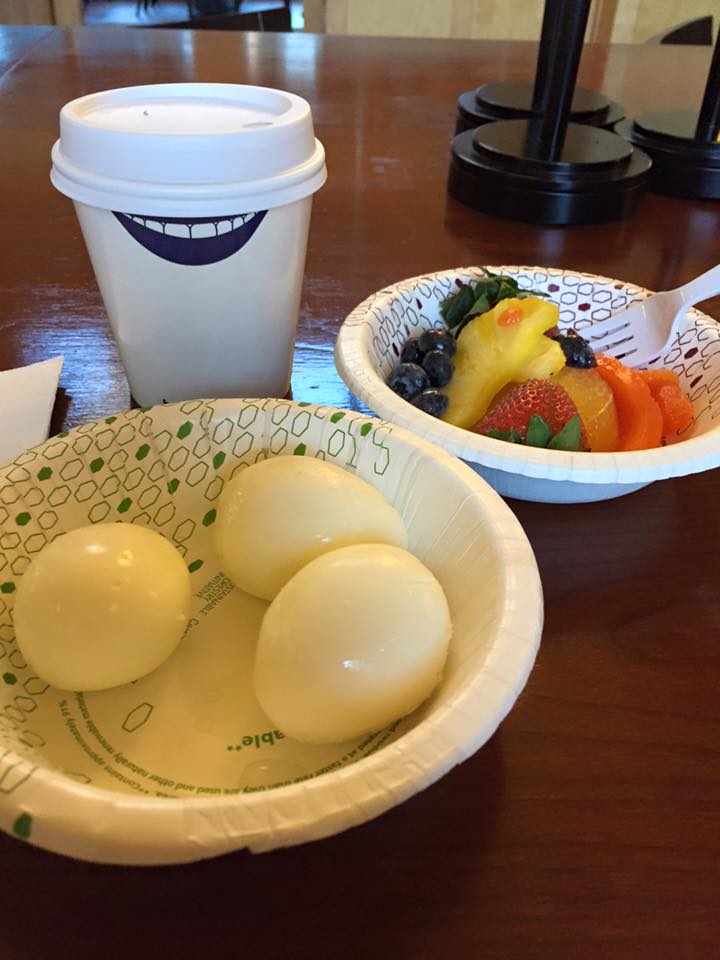 Understanding how difficult it can be, about a year ago, Deborah started Family & Fit so as to have a platform for sharing information with others and helping people take responsibility for their own habits. If you would like to know more about Deborah, you can follow her on Instagram or find her on Facebook.
We hope you will try to incorporate some of Deb's healthy travel tips into your next business trip. All photos in this article came from Deborah's Facebook page- https://www.facebook.com/FamilyandFit/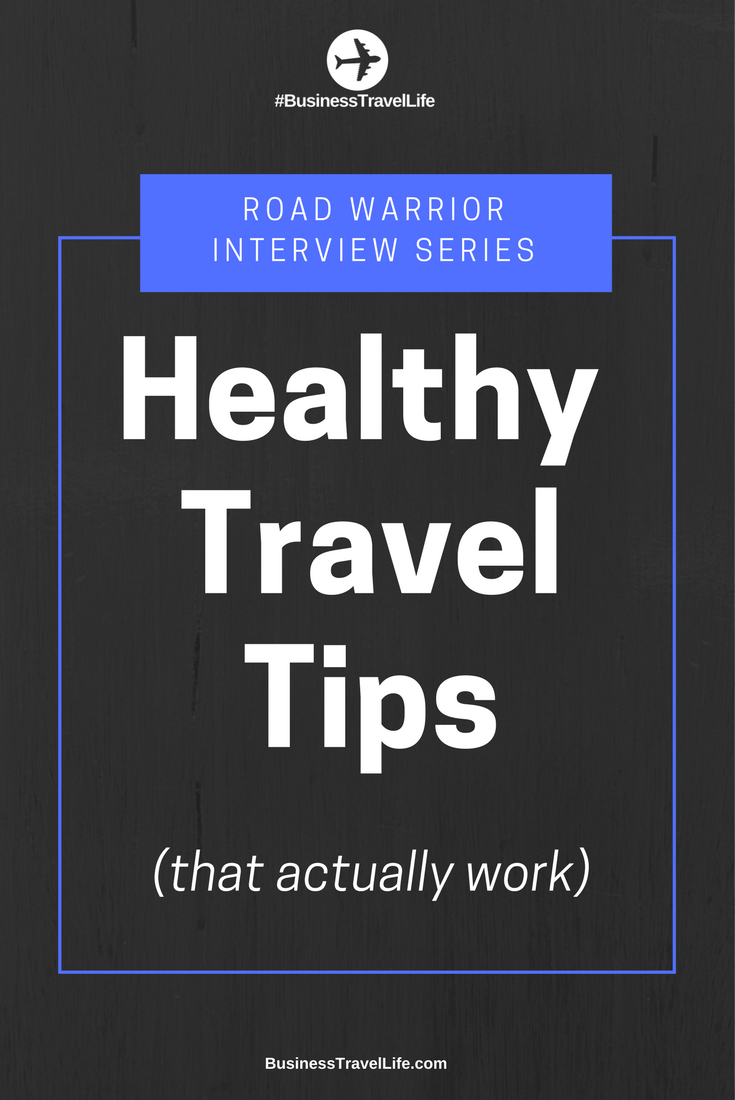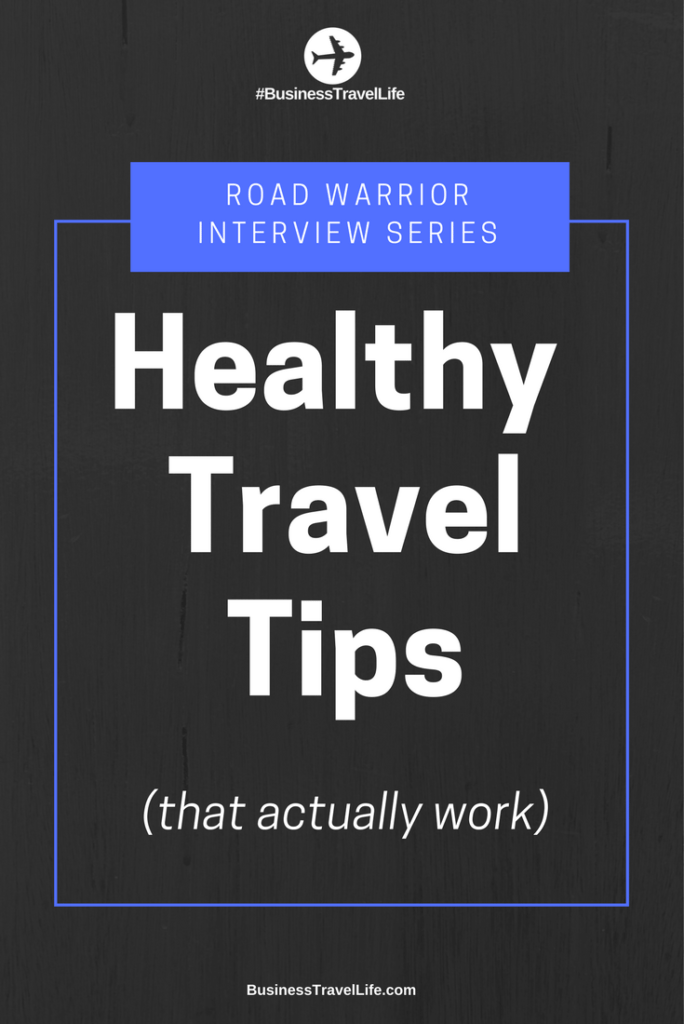 Business Travel Life
Business Travel Life is an online resource supporting the road warrior lifestyle. We give business travelers the tools they need to maintain their wellness and productivity when traveling. The topics we cover include business travel tips, travel workouts, healthy travel hacks, travel products, general travel tips, and industry trends. Our goal is to make business travel a healthier experience – and to make healthy travel practices more accessible to all road warriors.