The next time you fly for work, look for these healthy airport food options, available at a few of the country's most popular airports.
At the airport, travelers may find themselves dashing to grab a bite before departure or killing time munching on snacks they didn't really need. As such, eating at the airport is hardly a nutritional experience — but a few eateries are out to change that.
Striving to make healthy airport food the norm, these five spots are ideal for quick bites that won't tip the scales. Better yet, they're situated in some of the nation's busiest airports, making wholesome grub more available to frequent travelers.
Without further ado, start developing your healthy airport food habits at the following…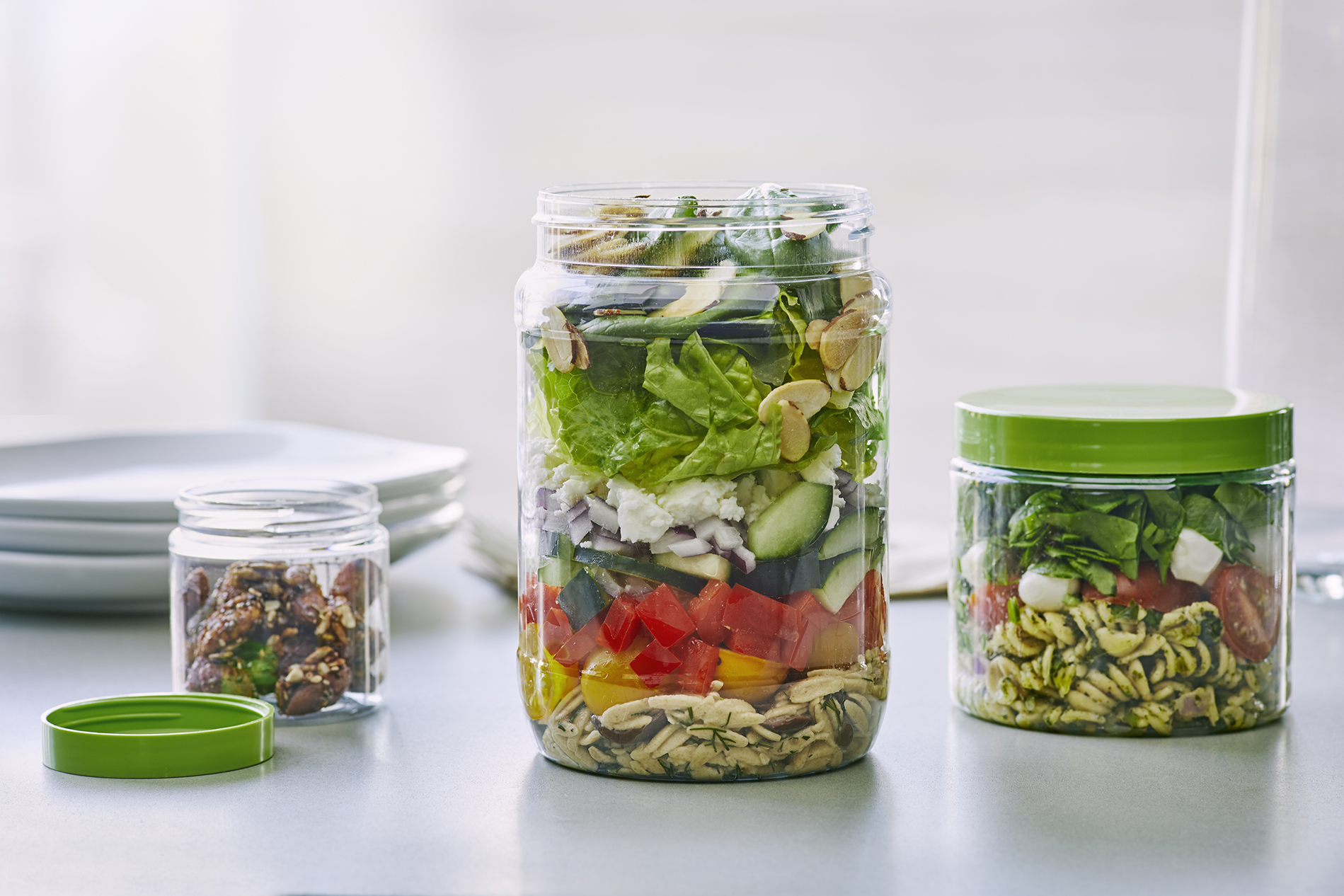 Farmer's Fridge
For work travelers heading through Chicago O'Hare, grab a meal at Farmer's Fridge. Intent on "making fresh, healthy food as accessible as a candy bar," the eatery is adorned with leafy salads, protein-packed bowls, and nutritional bites, among other healthy staples. Plus, they've got cool tech like smart fridges and touchscreens to help streamline the ordering process. The future of healthy airport food is looking pretty good.
Find Farmer's Fridge at Chicago O'Hare Terminal 1 (Gate B20), Terminal 2 (Gate F8), Terminal 3 (Gate K6 and baggage claim), and Terminal 5 arrivals.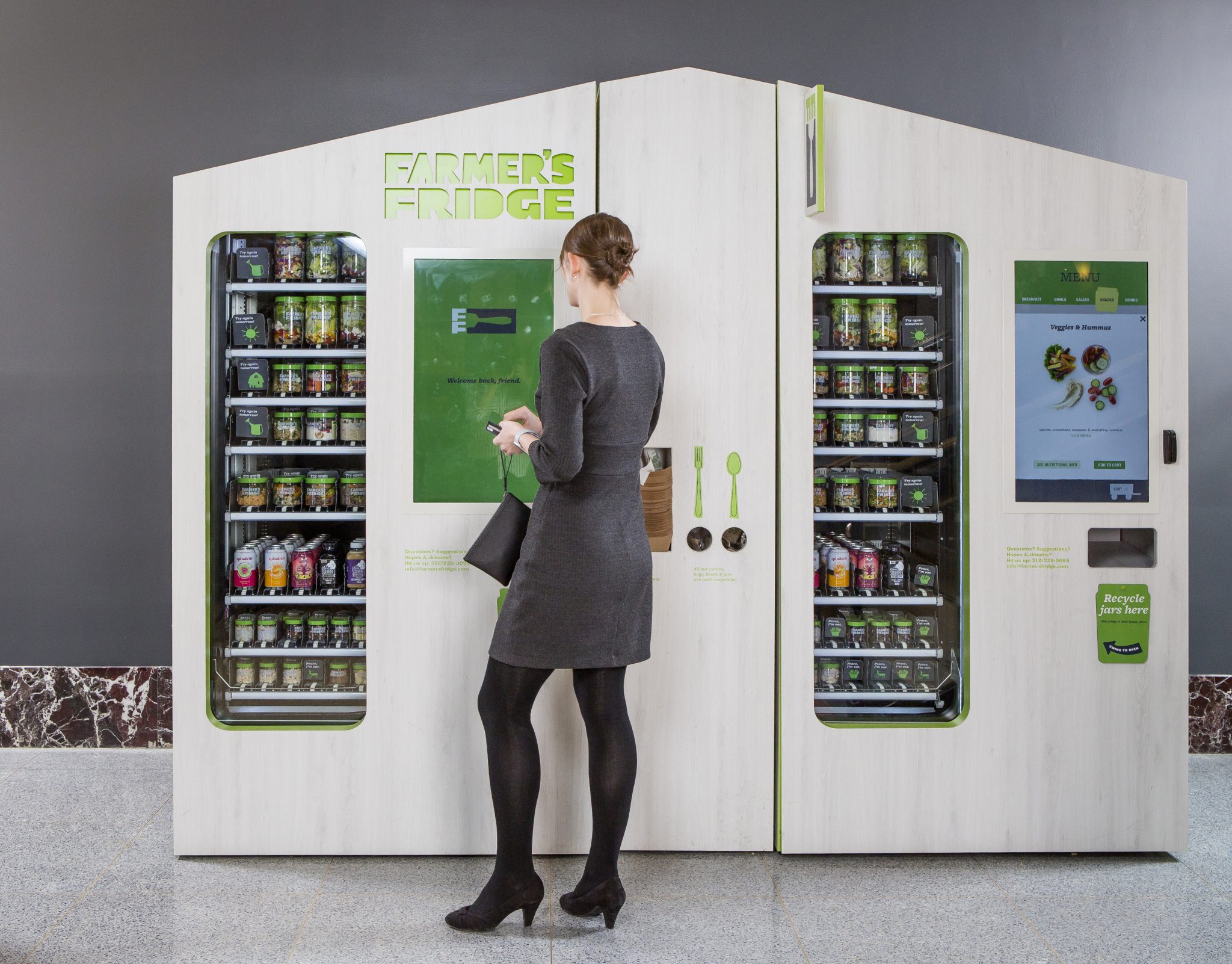 Modern Market
From wholesome breakfasts and refreshing juices to nutritional soups and salads, Modern Market makes Denver International Airport a healthier place. With delectable meals and names like "Steakhouse" for their salads, eating healthy will feel more like a treat than a chore.
Find Modern Market at Denver International Airport Concourse C near gate C28.
Real Food Daily
LAX's contribution to the healthy airport food market comes in the form of Real Food Daily. Drawing on organic SoCal roots, their menu sports classic wholesome jargon like "gluten free" and "kale." In all seriousness, this is a terrific spot for eating well, and you can even indulge a bit with their creative brunch menu.
Find Real Food Daily at LAX Terminal 4.
Bleu Mediterranean Bar
Passengers at Dallas Fort-Worth can grab a meal at Bleu Mediterranean Bar. Better suited for those with spare time at the airport, this restaurant allures travelers with its Mediterranean-inspired salads, sandwiches, and more meals.
Find Bleu Mediterranean Bar at DFW Gate A9.
LottaFrutta
At Hartsfield-Jackson International Airport in Atlanta, make your way to LottaFrutta. Aptly named, you'll come across an abundance of fruit cups and fruit smoothies. Rest-assured, there are also equally creative salads and sandwiches to help round out your meal.
Find LottaFrutta at Hartsfield-Jackson International Airport Gate B23.
Find more tips for eating healthy airport food here!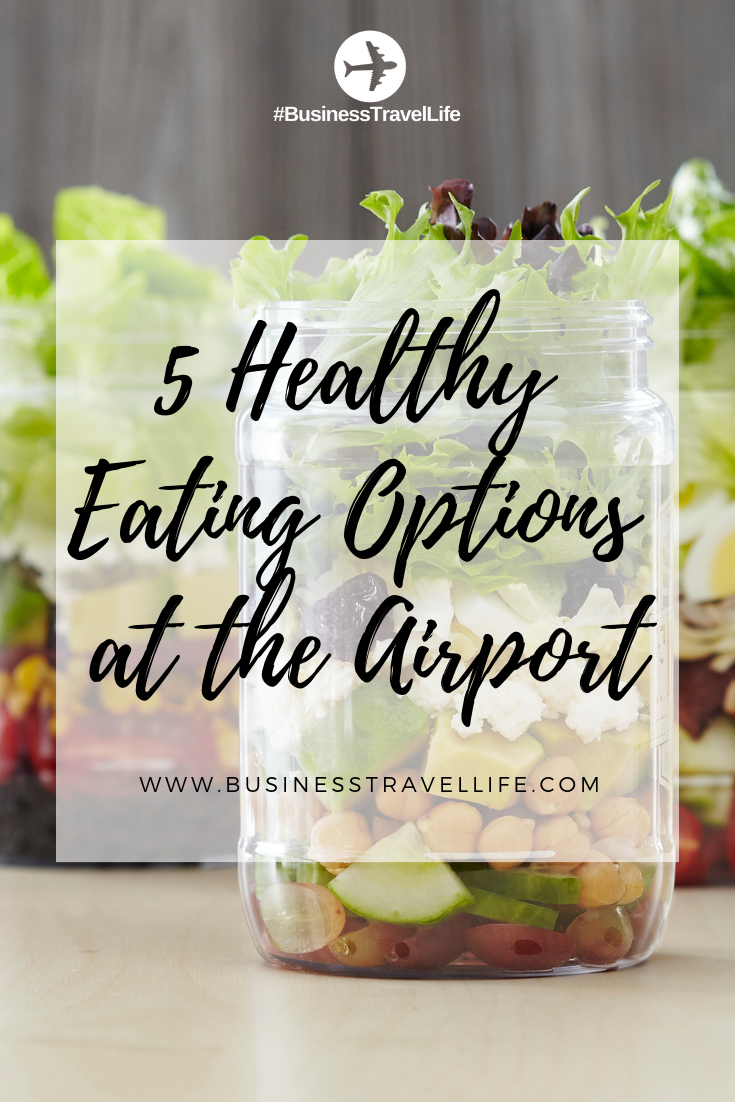 What are your go-to healthy airport food stops? Share your tips in the comments below!
About Farmer's Fridge
Established in 2013, Farmer's Fridge is a privately-held food and technology company founded and headquartered in Chicago, Illinois. Guided by the mission to improve consumers lives through 24/7 access to food you can trust, Farmer's Fridge offers wholesome and handcrafted options for breakfast, lunch, dinner and snacks in 200 locations across Chicago and Milwaukee. The Fridge's simple touchscreen technology and the accompanying mobile application provide easy access to menu information, seamless ordering experience and rewards through its loyalty program. Farmer's Fridge offers maintenance-free, low-energy Fridges that have become a go-to amenity for foodservice operators, retailers and commercial real estate owners to surprise and delight tenants, customers and visitors alike. For more information, visit http://www.farmersfridge.com
Business Travel Life
Business Travel Life is an online resource supporting the road warrior lifestyle. We give business travelers the tools they need to maintain their wellness and productivity when traveling. The topics we cover include business travel tips, travel workouts, healthy travel hacks, travel products, general travel tips, and industry trends. Our goal is to make business travel a healthier experience – and to make healthy travel practices more accessible to all road warriors.