Butler County, Ohio Travel Tips To Make Your Next Business Trip A Healthy One
Staying healthy during business travel can be challenging. Finding restaurants with fresh, healthy offerings is not always easy. And by the end of the day, the last thing you want to do during nice weather is get on the treadmill in the hotel gym. If your business endeavors take you to Butler County, Ohio you'll be met with all sorts of things to do to stay active and support your healthy lifestyle.
Butler County Healthy Local Restaurants
Aladdin's Eatery
Aladdin's puts a sophisticated spin on fresh casual. Specializing in flavorful Mediterranean food, this restaurant creates nutritious, healthy dishes for the on the go traveler. Power bowls full of homemade hummus, jasmine rice, marinated chicken or beef kafta, roasted pine nuts, and crisp greens fuel diners with everything needed to conquer busy days.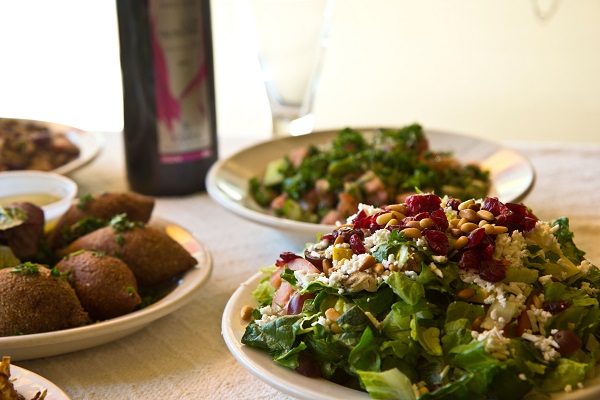 Northstar Café
Over the past few years, brunch has become the new breakfast. Its commitment to extending breakfast past 10AM has awarded it the coveted title of, 'most important meal of the day.' Northstar Café creates a magical mash-up of breakfast and lunch in their stylish space. Each meal is packed with organic, Earth & health conscious ingredients that will ignite your day with the nutrients you need. Reward yourself for powering through that early morning meeting with a stack of banana ricotta pancakes or a hearty chopped salad full of bacon, turkey, avocado, and bleu cheese.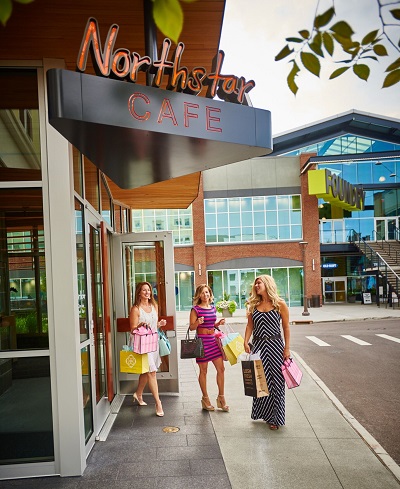 Mockingbirds
This adorable Middletown café is exactly the kind of place you want to start your day. Mockingbirds expertly roasts their veggies and stacks their paninis with lean proteins and local cheeses. They also have several delicious options for gluten-free and vegan travelers.
Butler County Places to Explore Outdoors
Rentschler Forest
Rentschler Forest is dense with massive trees and miles of gorgeous hiking trails. This 400-acre woodland wonderland is positioned along the Great Miami River, providing a spectacularly scenic view as you immerse yourself in a morning or midday jog. Wildflowers growing just beyond the pathways and the rustling sounds of wildlife make the whole experience feel a bit enchanted.
Wake Nation
A trip to Wake Nation will add a bit of adventure and spontaneity to a business trip! This wakeboarding park lives by the motto, "No boat, no problem." The overhead cable system allows riders to cruise or shred a wave in a fun and safe environment. Lessons are offered to riders who are new to the sport, making you ready for an adrenaline-fueled afternoon.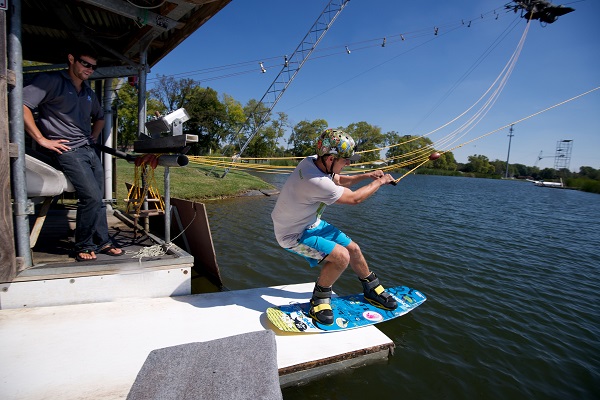 Ice Skating
Lace up your skates for a day on the ice! Goggin Ice Center on Miami University's campus is an indoor ice rink with plenty of space to glide across the ice. Rent a pair of skates and unwind from your hectic schedule with a few revolutions around the rink.
Butler County Where to Stay
Cincinnati Marriott North
This chic property is equipped with the tools you need to keep your workout regimen on track. A full-on fitness center is available to all guests; equipped with stair climbers, treadmills, exercise bikes, and a weight rack.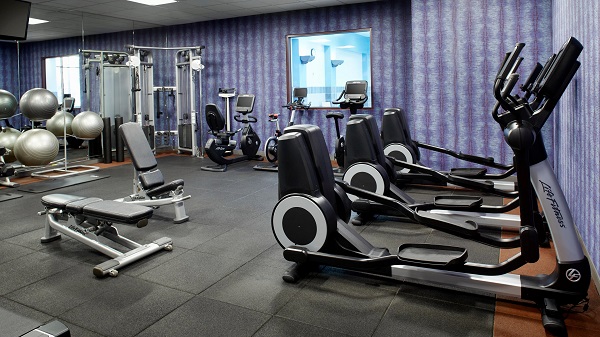 Staybridge Suites
The Staybridge Suites offers a spacious fitness to their guests and is just a short drive to Voice of America MetroPark in West Chester. VOA offers picturesque hiking trails as well as paddleboards and kayaks for a post-conference excursion.
Hampton Inn Cincinnati-Northwest/Fairfield
Get your workout in at the rec center or take a dip in the Hampton Inn's heated indoor pool. It's great for swimming laps and makes for a welcomed break from your usual routine.
Do you have any healthy travel tips for Butler County, Ohio? Please share them below!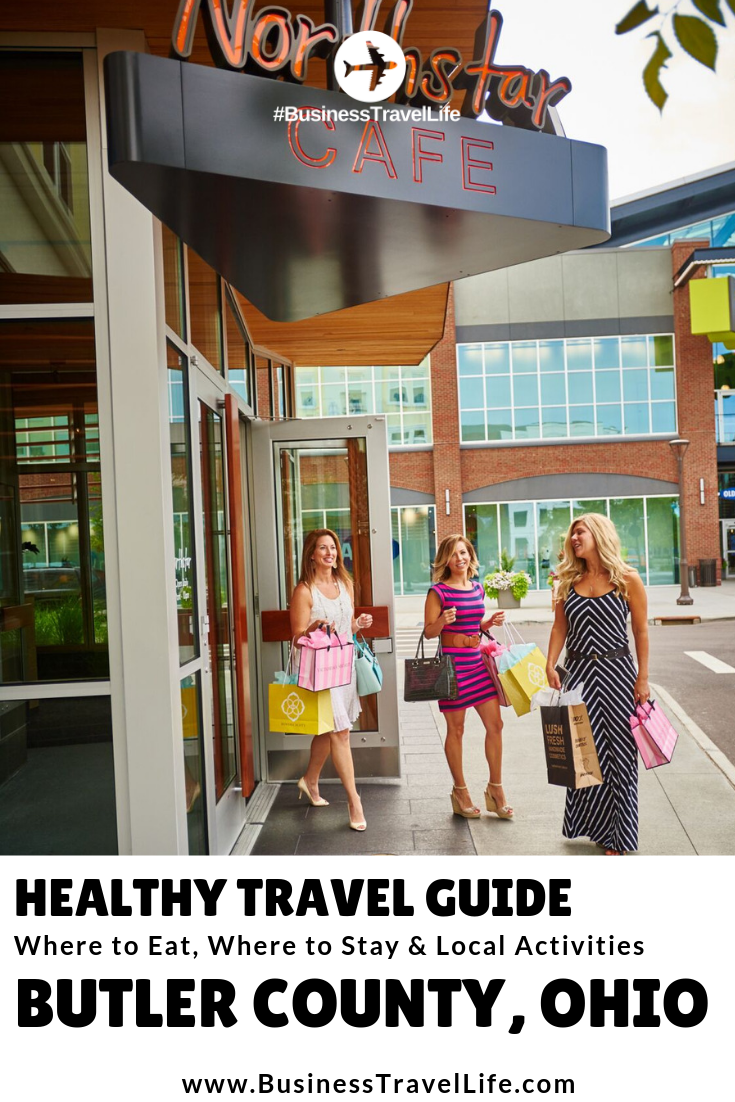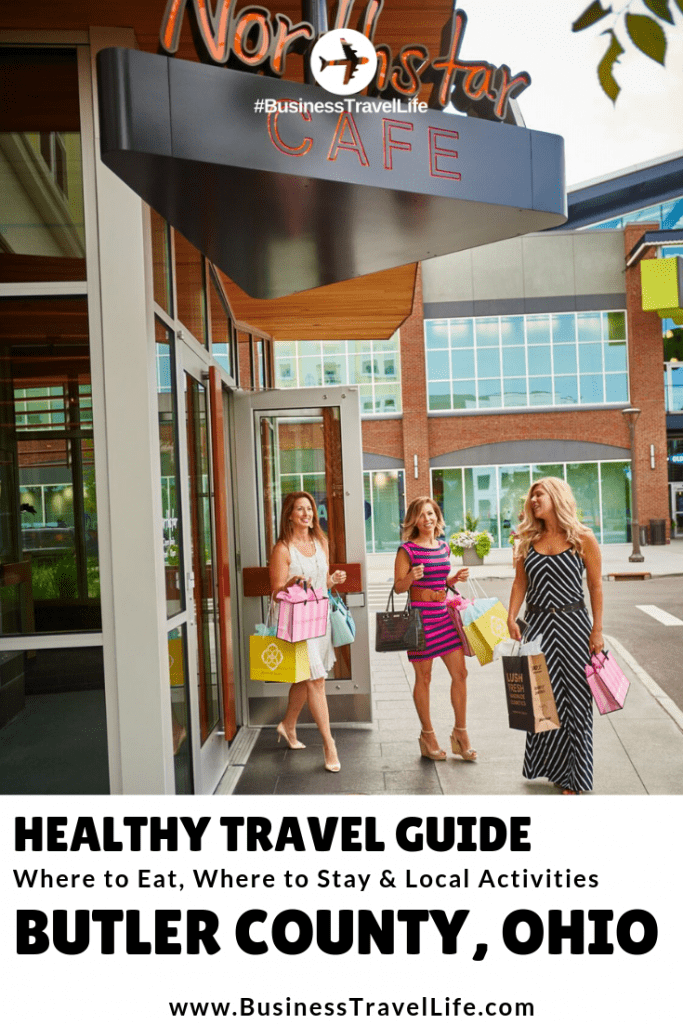 Business Travel Life
Business Travel Life is an online resource supporting the road warrior lifestyle. We give business travelers the tools they need to maintain their wellness and productivity when traveling. The topics we cover include business travel tips, travel workouts, healthy travel hacks, travel products, general travel tips, and industry trends. Our goal is to make business travel a healthier experience – and to make healthy travel practices more accessible to all road warriors.