7 Things To Do In Butler County, Ohio During Your Next Business Trip
Heading to Butler County, Ohio for a work trip? Located just north of Cincinnati, Butler County has much to offer business travelers looking to add some leisurely activities to their work trip . Unwind after a long day of travel, meetings, and conferences with an exploration of the lively streetscapes of Butler County. Devour some sweets, sample an international delicacy, and enjoy a round of the local flavor.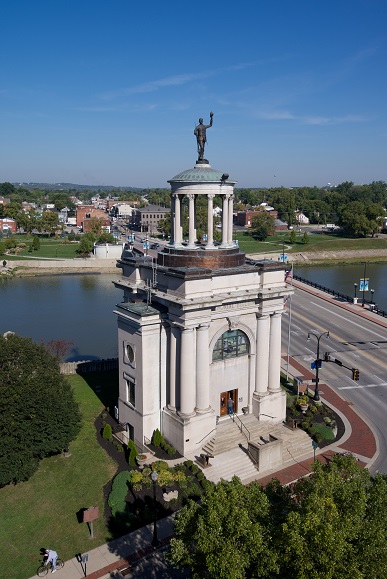 Soldiers, Sailors, & Pioneers Monument
The Soldiers, Sailors, & Pioneers Monument has a prominent and historic presence on Hamilton's South Monument Avenue. The thick marble walls are engraved with the names of the men and women of Butler County who served in the Revolutionary, Indian, Spanish American, 1812, Desert Storm, and Mexican Wars as well as the first settlers of Butler County. Marvel at the intricate stained-glass windows, take a tour to learn about the vast history of the soldier's heroics, and find out the story behind "Butler" County's namesake.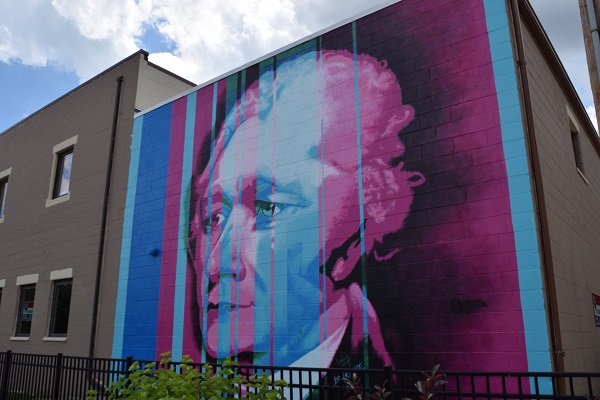 Self-Guided Mural Tour
There's a certain magic to murals. Blank Butler County walls are being converted into colossal urban canvases. History, a city's renaissance, and progression are the stories told through the gorgeous paintings. As you stroll through the downtown streets, murals pop out like vibrant, welcoming surprises. Their massive presence makes them the perfect backdrop for photo-ops to remember your trip.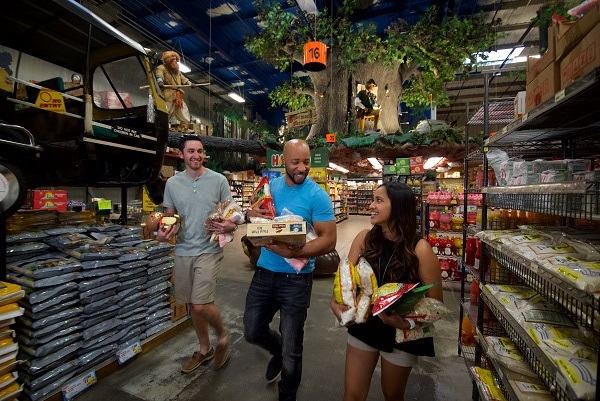 Jungle Jim's International Market
This 6-acre foodie paradise is a destination for international delicacies, the fieriest of hot sauces, hoppiest of brews, and so much more. Calling it a grocery store doesn't do this 200,000 square foot marketplace justice. There's a small movie theatre and world-class humidor in the center of the store to give an indication of how truly incredible and unusual this place is.
Jungle Jim's International Market is like Willy Wonka went the international food route instead of chocolate. Over 70 countries are represented in their labyrinth of aisles. You can wander this wonderfully zany place for hours.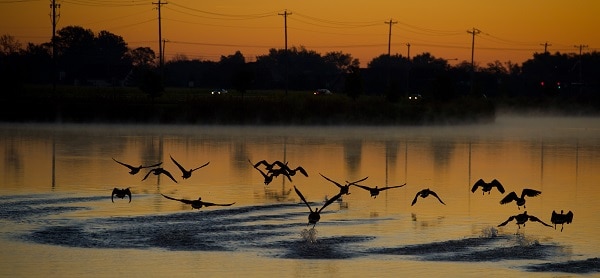 Voice of America MetroPark
At Voice of America MetroPark, nine miles of trails wait to be explored and kayaks wait to hit the water. Unplug from the noise and hustle of your everyday and recharge with an afternoon outdoors. Trek the trails, go fishing, or steady your balance on a paddle board on a sunny Butler County day.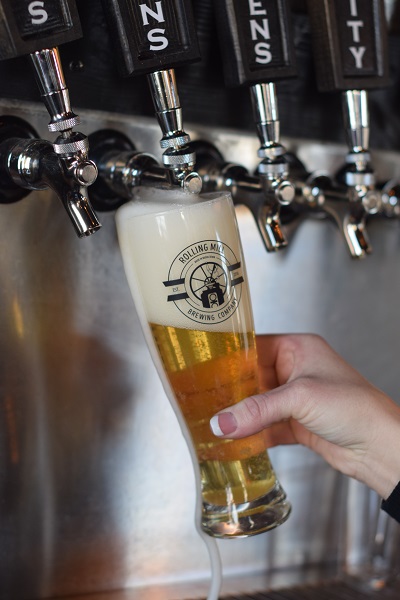 Rolling Mill Brewery
Unconventional brewers are pouring pints of gluten free greatness inside the Rolling Mill taproom. Josh & Megan Laubach didn't let their gluten intolerances stop them from enjoying and crafting some seriously delicious brews. Rolling Mill's beer is created using nontraditional grains, completely void of gluten. Have a round in their lively Middletown taproom and allow these ales & lagers change your perception of gluten free beer.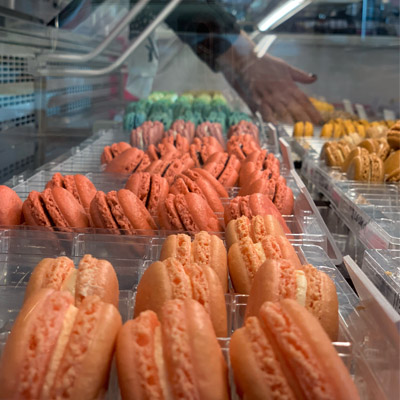 Le Macaron
Le Macaron's display case looks like the pastry embodiment of a rainbow; It's an Instagram post waiting to happen. These tiny French pastries are as colorful as they are delicious. They come in 20 different flavors, baked fresh every day, and are created using almond flour, naturally-derived colors and flavors, sugar, and egg whites – making them some of the most guilt-free confections around. Le Macaron also has some decadently authentic gelato and artisanal chocolates.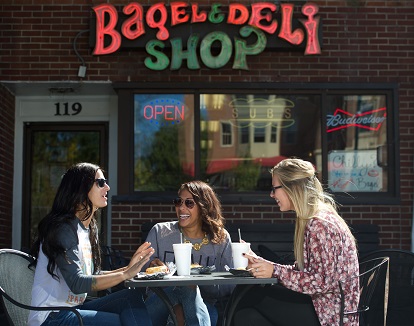 Bagel & Deli
You haven't had a bagel sandwich until you've had Bagel & Deli. This sandwich shop staple has been wowing diners since 1975. Their commitment to stacking bagels with deliciously unusual ingredients is unparalleled. Meatballs, sauerkraut, and banana peppers are just a few toppings you'll come across on their gigantic menu. Feeling brave? Order the lottery. The seasoned sandwich makers will create something delicious for you.
Looking for more Butler County, Ohio travel tips? Check out our guide to healthy travel in Butler County! Safe travels, we hope to see you in soon!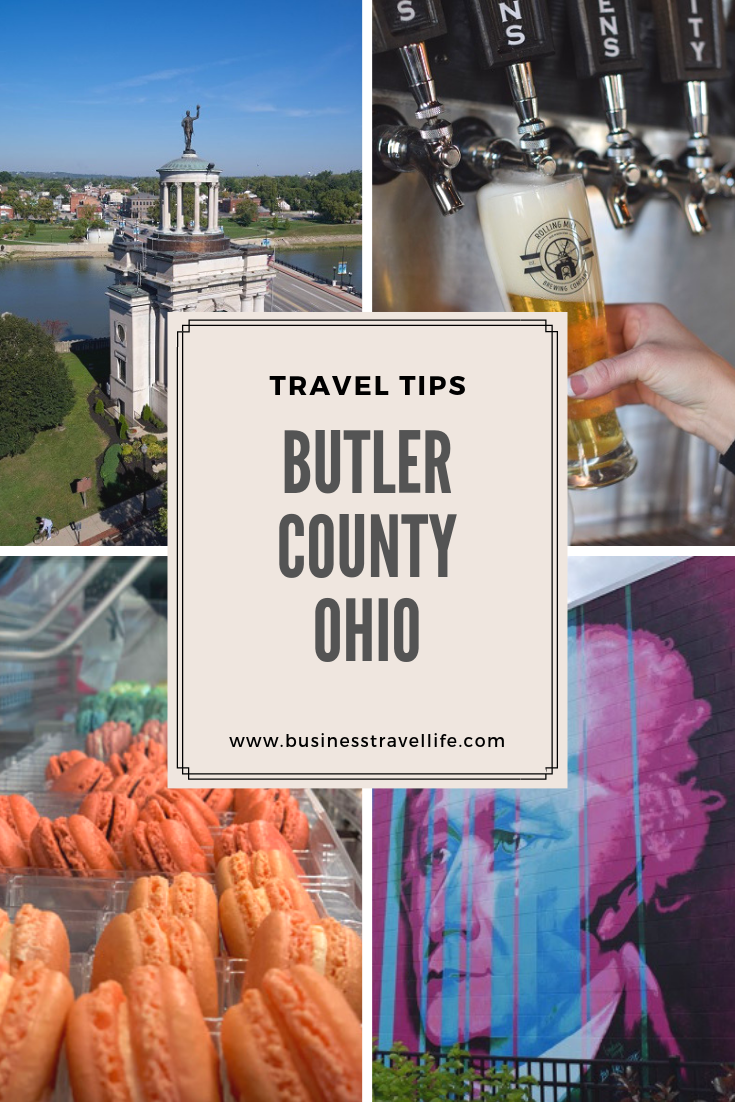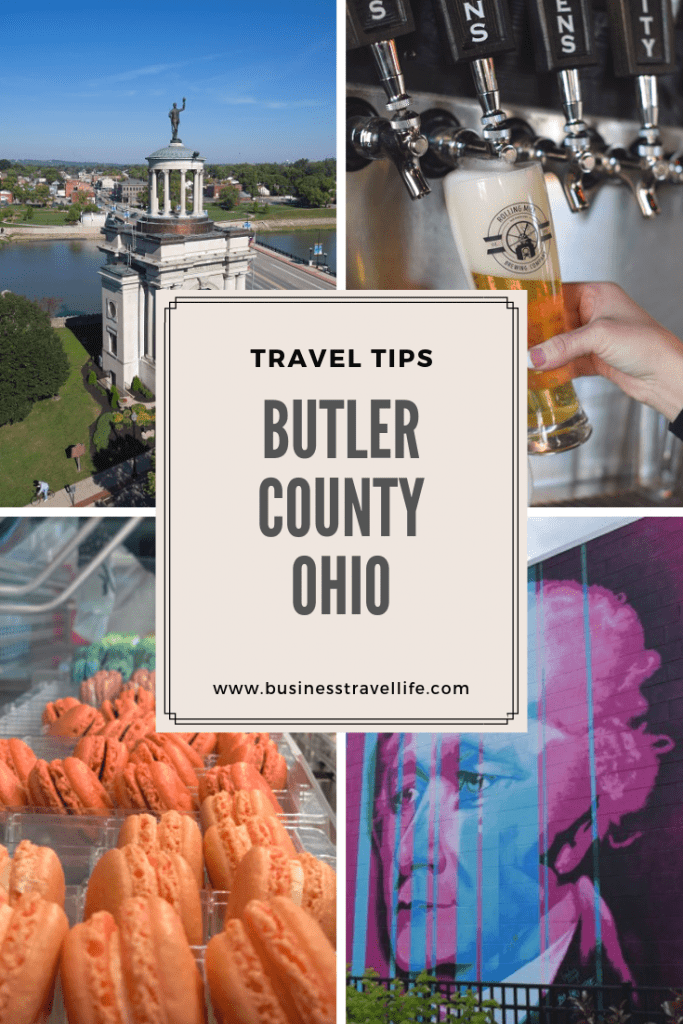 Business Travel Life
Business Travel Life is an online resource supporting the road warrior lifestyle. We give business travelers the tools they need to maintain their wellness and productivity when traveling. The topics we cover include business travel tips, travel workouts, healthy travel hacks, travel products, general travel tips, and industry trends. Our goal is to make business travel a healthier experience – and to make healthy travel practices more accessible to all road warriors.