From lounging on the decks of a cruise ship to diving beneath turquoise waters, the things to do in Bermuda make for a perfect getaway.
When the stress of work finally catches up to you, remote island escapes probably start dominating your daydreams: sandy beaches, soothing waters, and, most of all, simply unplugging and relaxing. Such postcard-worthy destinations exist around the globe, but if your work is taking you to the east coast of the U.S., then an Atlantic Ocean getaway is the most natural excursion to fold into your trip itinerary.
For the "leisure" portion of your next bleisure trip, we vote, escape to Bermuda. This British island territory is abundant with pristine beaches, outdoor activities, and delectable seafood dishes. Should you require more convincing, the below ideas for things to do in Bermuda will be all the inspiration you need to start packing.

Take a Cruise
When one thinks of Bermuda, the word "cruise" naturally comes to mind. Companies like Celebrity Cruises whisk passengers away to this Atlantic Ocean hideout, and getting there is half the fun. With on-board attractions like pools, spa experiences, art galleries, and a casino (plus the delight of sailing on the open sea) there's something to keep every type of traveler entertained. Vessels bound for Bermuda tend to depart from the New York City area, making it easy to tag such a bleisure experience onto your Big Apple business trip.
Snorkel & Scuba Dive
Once your cruise ship has docked at Kings Wharf, make arrangements to head back out to sea. Clear waters make snorkeling and scuba diving a staple of any Bermuda vacation. You can marvel at coral reefs, or dive deeper to view one of Bermuda's famous shipwrecks. With over 300 sunken ships in the area, exploring shipwrecks is a unique experience to Bermuda travel. Horseshoe Bay Beach is one common jumping off point for such water activities, and it doubles as a popular location for the next attraction on our list.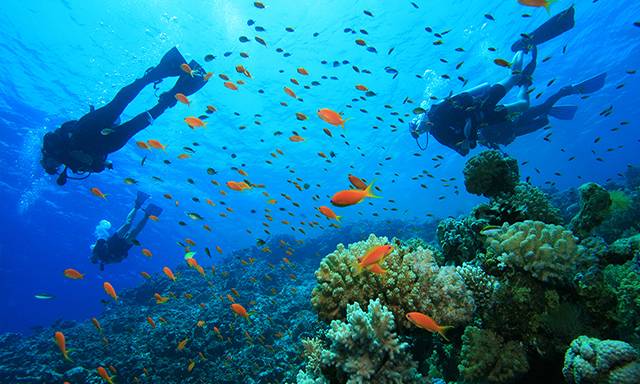 Visit a Pink Sand Beach
One of the top things to do in Bermuda is to visit a pink sand beach. This rare shade makes for the perfect vacation snap, and you'll love lounging in a one-of-a-kind environment. Other than Horseshoe Bay, Elbow Beach is another wonderful spot to dig your toes into pink sands.
Explore Island Terrain
Bermuda's natural wonders don't stop with pink sand beaches. Take a tour of Crystal Cave or hike in Cooper's Island Nature Reserve. The latter is also a potential snorkeling site, as well as a popular location to view wildlife. The Bermuda petrel, an endangered bird known locally as cahow, can be spotted here, along with other bird species plus turtles.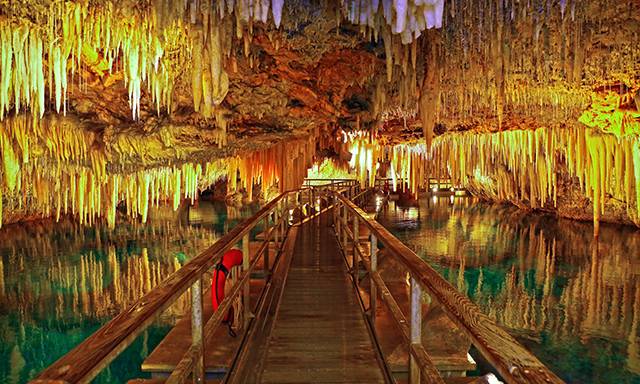 Swing a Golf Club
Bermuda has six courses that avid golfers can choose from, with Turtle Hill Golf Club and Port Royal Golf Club a couple of popular choices for visitors. The scenery will be best amenity wherever you go, and you won't soon forget golfing in Bermuda. If you're a true aficionado of the sport, try to time your visit during a tournament and witness a pro match.
Go Whale Watching
If you're lucky, you might catch a glimpse of a humpback from Bermuda's shores. Undoubtedly though, your best bet for sighting a whale is to take a boat trip. Cruise passengers have a clear advantage, though a whale watching tour through a local company will also be enjoyable for avid wildlife scouts. Due to migratory patterns, March and April are considered the optimal months for whale watching.

Eat Like a Local
No oceanic retreat would be complete without a seafood dish set in front of you. Fish chowder is practically its own food group in Bermuda, and travelers should be sure to sample a bowl while visiting. For desert, dive into a slice of rum cake or taste some banana crumble.
When you travel via cruise ship, the rest of the activities on this list are easy to arrange, allowing you to head straight from the deck to the island with minimal pause for planning. Got your own tips for things to do in Bermuda? We'd love to hear your ideas in the comments below!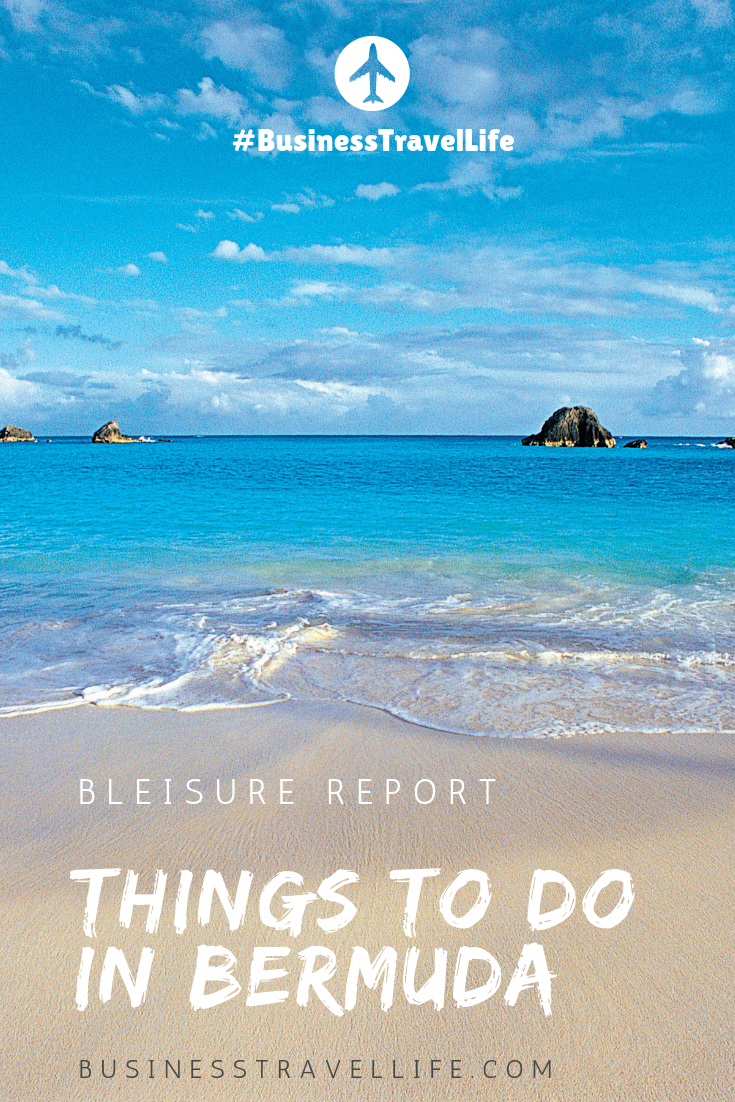 This post was sponsored by Celebrity Cruises.
Business Travel Life
Business Travel Life is an online resource supporting the road warrior lifestyle. We give business travelers the tools they need to maintain their wellness and productivity when traveling. The topics we cover include business travel tips, travel workouts, healthy travel hacks, travel products, general travel tips, and industry trends. Our goal is to make business travel a healthier experience – and to make healthy travel practices more accessible to all road warriors.