How to Enjoy a Bleisure Trip to New York City
Headed to New York for business? Lucky you – the city is one of the most energetic and infectious in the world, and there's a never ending stream of incredible things to do there. Even if you are working for part of the trip, you should make sure to use any free time you have to explore.
Luckily, the city is very dense and public transit is excellent, so you will have plenty of attractions accessible to you in a relatively small radius. Here's everything you need to know to make the most of a 48-hour trip in New York City.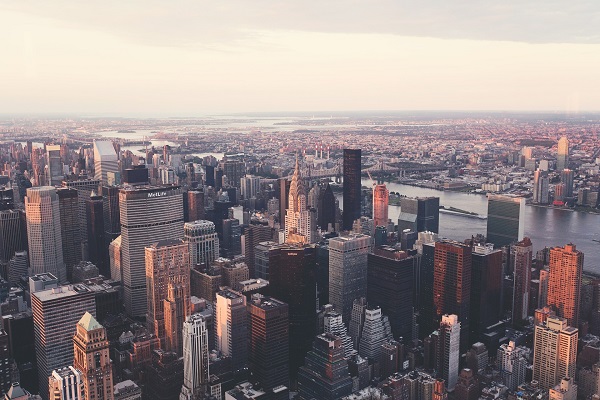 Getting Around
Before you can start exploring NYC, you need to master its transportation options. If you have some extra money in your budget, cabs are a very easy and convenient way to get around the city – you'll see plenty of them on the street. Uber and Lyft are also very popular here.
However, you can save a lot of money by taking public transit. New York has arguably one of the most extensive public transit systems in the world. Pick up a subway map when you first get there, or use an app like Google Maps for directions.
If you need to go further out into the suburbs for any reason, you can take the Long Island Rail Road or Metro North, which are MTA's commuter rail options. If you need to travel between New York and New Jersey at all, you can take the PATH train, a similar system with connections between Manhattan, Jersey City, Hoboken, and Newark.
Visit A Museum
New York is home to some of the best museums in the world, and if you have an afternoon free, this is the perfect time to explore them. The wide range of museums available in New York City and the cutting-edge programming that they present is a great way to broaden your horizons and explore different cultures that you wouldn't normally be exposed to.
If you are an art lover, there are plenty of options to choose from. The Metropolitan Museum of Art is possibly the most renowned and definitely worth a visit, but the Guggenheim is equally striking and has an excellent collection spanning the Impressionist era all the way until today.
The Whitney, the Brooklyn Museum, and the Museum of Modern Art are also very impressive and the perfect way for contemporary art lovers to spend an afternoon. If you're more interested in science or history, try the American Museum of Natural History or one of the city's many smaller niche cultural museums.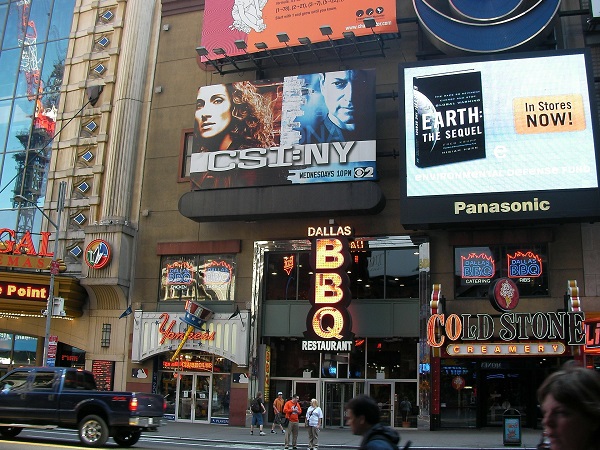 See A Live Show
Of course, New York is the best place to see live theater, dance, and music in the US, and seeing a show is a great way to treat yourself after a long day of work. Even if you aren't typically interested in musicals, there is such a vast variety of shows on Broadway that you're sure to find at least one that piques your interest.
If you are looking for discounted tickets, find out if the show you are interested in offers same-day rush seats. You can also head to one of TDF's ticketing booths and wait in line. TKTS in Times Square is the most popular, but there are other booths at Lincoln Center and the South Street Seaport.
You also might want to consider seeing a dance show – New York City Ballet and American Ballet Theater are both based in NYC, as well as a variety of smaller ballet and contemporary dance companies. The New York Philharmonic also plays at Lincoln Center.
If you want to see a show on a smaller scale, look for a bar near your accommodations that has live bands or live comedy. The caliber of the shows in New York is so high that you might still end up seeing a future star.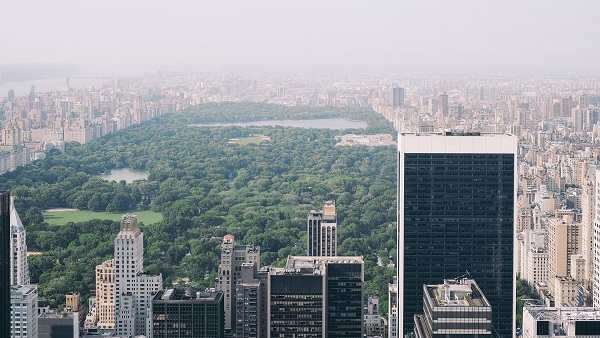 Explore The City's Parks
If you are visiting New York City in the warmer months, take advantage of the weather and spend an hour or two outside. Of course, Central Park is the city's most iconic park, and there's so much to do there it would be impossible to cover it all in one visit.
If you're in Brooklyn, you can also explore the Brooklyn Botanic Garden, which is particularly stunning in the springtime. Another outdoor destination that has been particularly hype-worthy lately is Hudson Yards, which just debuted The Vessel, a giant outdoor sculpture that you can explore. This area is also very close to the High Line, an urban park created out of old elevated train tracks.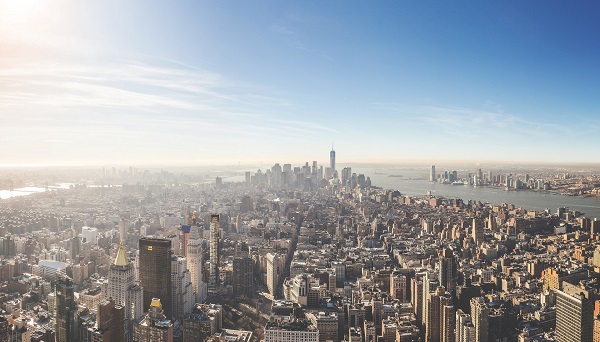 Go Shopping
New York is also a very notable shopping destination, whether you're looking for luxury goods or quirky thrift finds. Madison Avenue and 5th Avenue are both great places to check out world-renowned designers, and the SoHo and Chelsea areas of Manhattan both have a great array of boutiques to explore.
If you're a book lover, you should also make a point to visit the Strand Bookstore in the East Village. You should also head across the bridge to Brooklyn – Williamsburg and Park Slope are both home to incredible local retailers.
Nearby Airports
New York is one of the most accessible destinations in the world. There are three local airports – John F. Kennedy International Airport and LaGuardia Airport, which are both in Queens, and Newark Liberty International Airport, which is just a short train ride away in New Jersey.
Once you are in the city, there are a wide range of accommodation options, ranging from luxury hotels to hostels to apartment rentals through sites like Airbnb. The best option for you will depend on what type of business you are doing and how long you will be there.
International Visitors
If you are traveling to New York from another country, you will need to complete an Electronic System for Travel Authorization (ESTA) application online to get a visa waiver.  The application can be submitted through the esta.cbp.dhs.gov or using a third party like usaestaonline.com
You may be wondering, what is the visa waiver program? The ESTA program allows citizens of certain pre-approved countries to visit the US without a travel visa, as long as they have a valid passport and complete the ESTA application online. It is very easy to complete, but it should be done at least 72 hours before your flight. Once you have completed your ESTA application, it is valid for two years and can be easily updated online.
What are your favorite things to do when you have 48 hours in New York City? Please comment below!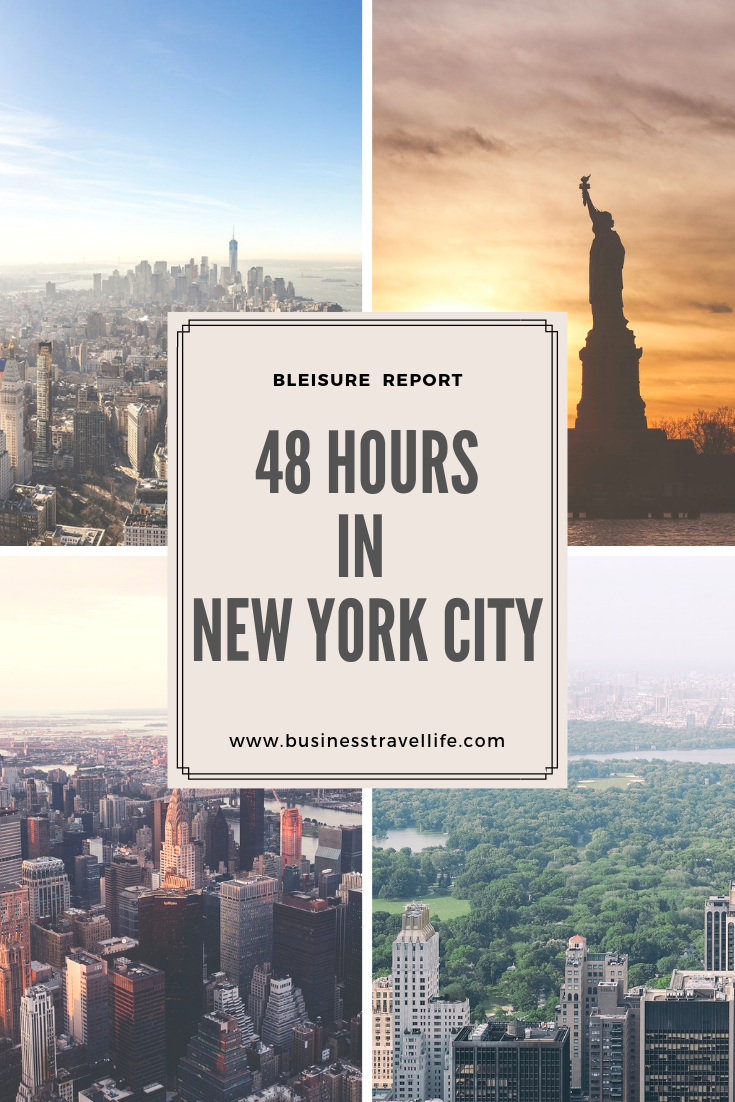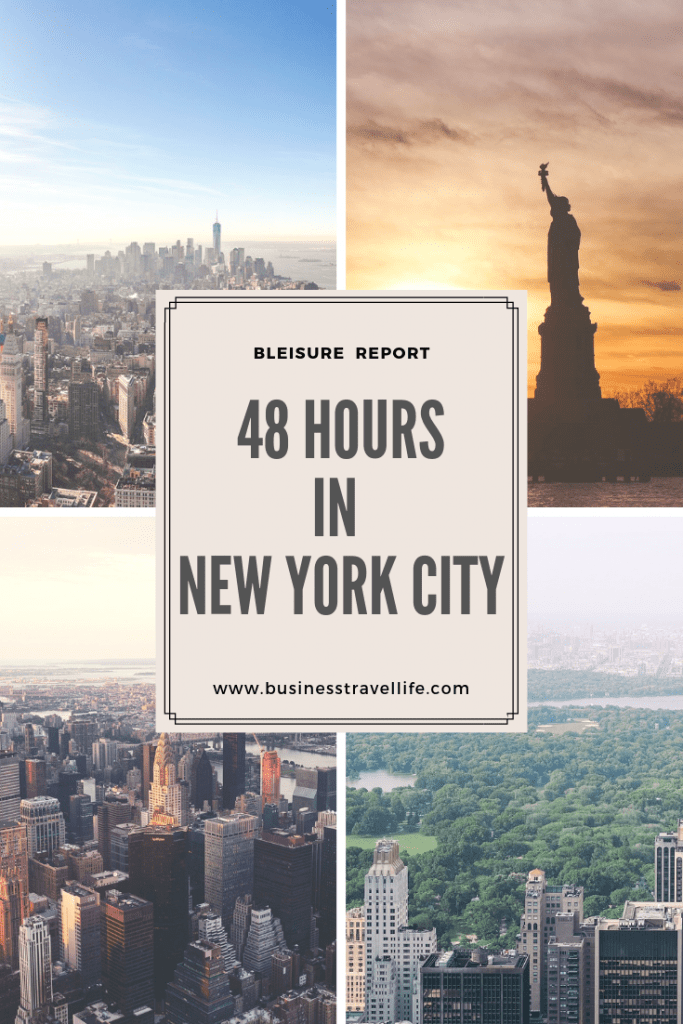 This post was sponsored. 
Business Travel Life
Business Travel Life is an online resource supporting the road warrior lifestyle. We give business travelers the tools they need to maintain their wellness and productivity when traveling. The topics we cover include business travel tips, travel workouts, healthy travel hacks, travel products, general travel tips, and industry trends. Our goal is to make business travel a healthier experience – and to make healthy travel practices more accessible to all road warriors.