Uber Rewards brings loyalty perks to the sharing economy, offering benefits for both Uber rides and Uber Eats.
Corporate travel trends have shown a steady increase in ride-hailing app usage among business travelers, with Uber and Lyft completely overtaking car rentals in 2016, according to Certify data. Uber remains a dominant player in the ground transportation market, and the company recently unveiled another way they're upping their game against car rentals: Uber Rewards, a new loyalty program.
For road warriors, loyalty programs are the key to getting the most out of all their traveling. Uber Rewards operates like a traditional one, offering points and perks for dedicated members. With both Uber rides and Eats users able to join, the company further establishes itself as a viable resource for work travelers.
Benefits Overview
What kind of benefits do you look for as a user of a ride-hailing or delivery app? Uber might be the first to ask such a question.
To start out, Uber Rewards has adopted the membership tier layout typically used by travel loyalty programs. At the Blue level, which requires zero points, rewards members get:
The ability to earn points (more on that below)

The ability to earn $5 Uber Cash when you hit a 500 point milestone
At the Gold Level, requiring 500 points, added benefits include:
Priority Support

Flexible Cancellations
The third tier, Platinum, is where we'll start to see some unique benefits. Requiring 2500 points to level up, Platinum members enjoy the addition of:
Price Protection

Priority Airport Pickup
The Price Protection perk (say that three times fast) covers you on UberX rides from one fixed point to another. So if you have a regular route that you frequently Uber, you can prevent your charges from skyrocketing during rush hour. Priority airport pickup is pretty self-explanatory, and those work travelers who fly often will appreciate what's offered by the Platinum level.
Finally, you can trade in 7500 points to reach the top Uber Rewards membership tier: Diamond. At this level, you'll get all of the above, plus:
Premium Support

Top drivers

Free upgrades on your ride

No delivery fee on 3 Uber Eats orders every 6 months
How to Earn Points
So how do you garner points and upgrade your membership? Uber Rewards gives members a certain amount of points per dollar (please note, the dollars spent have to be of eligible nature). The points awarded depend on the service you use:
UberPool, Express Pool, and Uber Eats get 1 point/$1.

UberX, UberXL, and Select get 2 points/$1.

Black and Black SUV get 3 points/$1.
We're not sure if they plan on rolling out partner programs anytime soon, allowing members of other travel loyalty programs to transfer points. It'll be exciting to see what kind of connections the company forms as Uber Rewards develops.
How to Spend Points
Right now, the main way to spend your Uber Rewards points is by leveling up your membership. Don't forget, you'll also get Uber Cash when you reach a points milestone.
It's not clear yet if this is it for Uber Rewards points, or if there will be other ways to spend them in the future. Will you be able to spend points to earn additional Uber Cash, or will any partner programs be unveiled? We'll have to wait and see what else Uber dreams up for the future of its loyalty program.
With Uber now a staple of business travel, Uber Rewards offers incentives for road warriors to keep booking on the app. Whether you're getting to and from the airport for a big trip or commuting along a regular route, all kinds of work travel are included in their loyalty program. Uber Eats, too, has found ample success among road warriors; in a 2018 Certify report, Uber Eats was the second-most expensed delivery app by business travelers. As the usage of both services continues to grow, it will be interesting to see how Uber Rewards contributes to the travel loyalty landscape.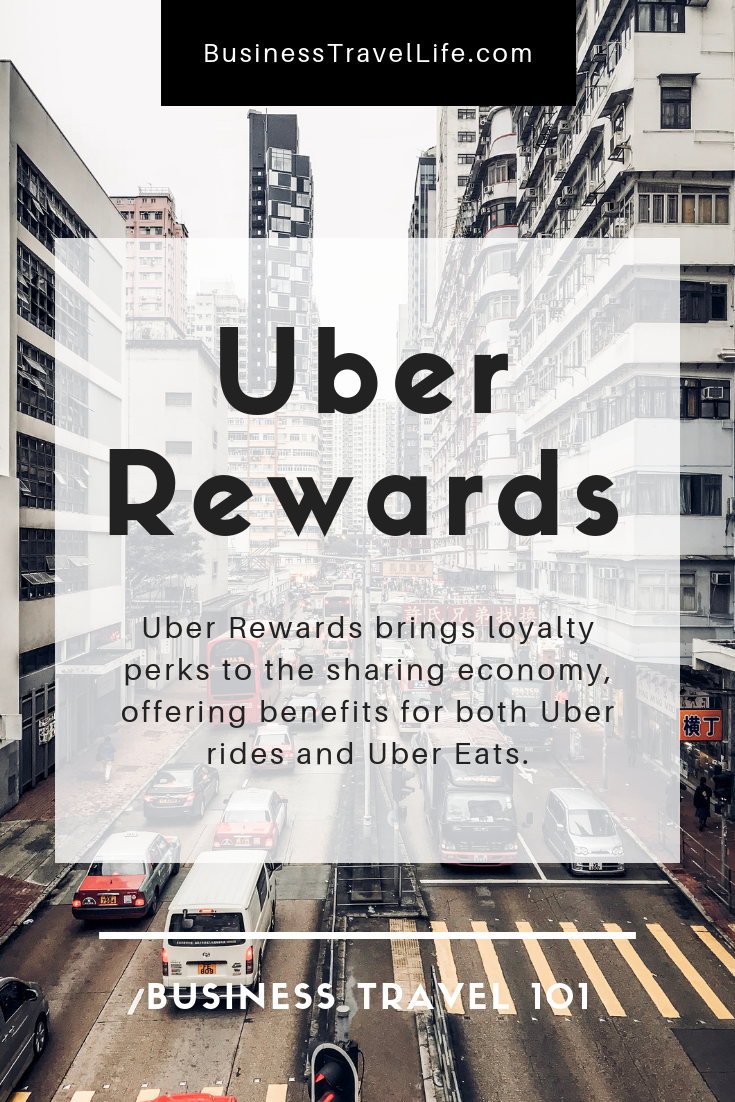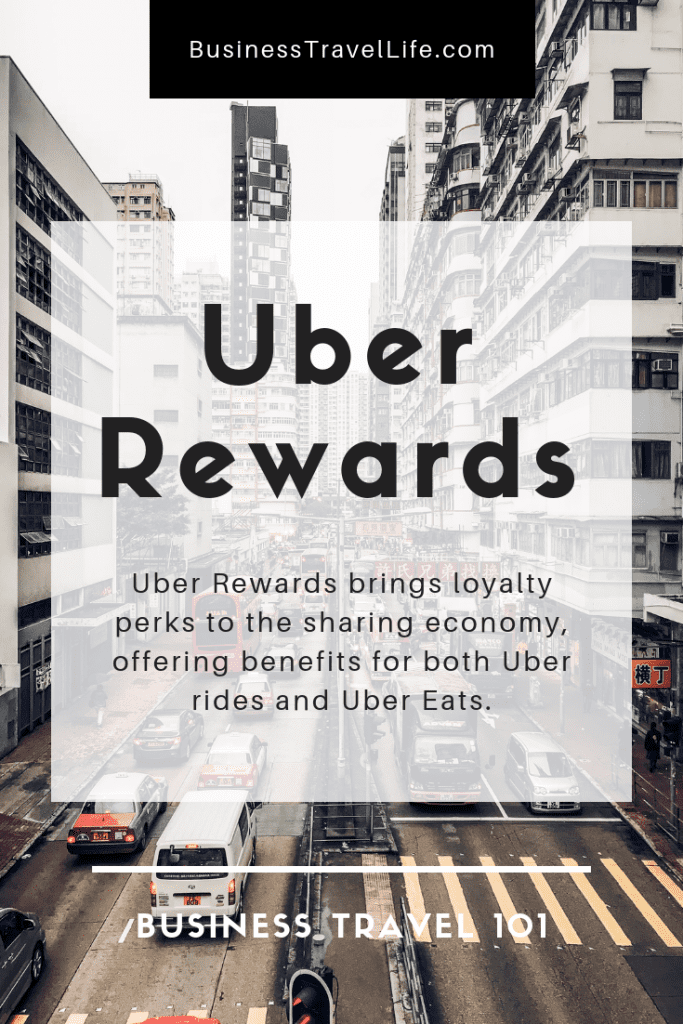 Have you had a chance to try Uber Rewards in your area? Tell us what you think of it in the comments below!
Business Travel Life
Business Travel Life is an online resource supporting the road warrior lifestyle. We give business travelers the tools they need to maintain their wellness and productivity when traveling. The topics we cover include business travel tips, travel workouts, healthy travel hacks, travel products, general travel tips, and industry trends. Our goal is to make business travel a healthier experience – and to make healthy travel practices more accessible to all road warriors.