Since its launch five years ago, Uber has gained momentum and grown from its original city of San Francisco to 168 cities across North America, and is available in 57 countries. If waiting for a taxi has caused you to be late to an appointment or meeting, or if you have ever experienced a nightmare taxi ride, Uber is a welcomed relief.
This week Certify released its Business Travel Expense Trend Report and the data shows Uber has become the most popular form of ground transportation expensed by Business Travelers. Taxi's on the other hand, faced a 10% decline during the second quarter of 2015. Uber's ride sharing competition, Lyft, also has experienced growth, but only accounts for 1% of ground transportation receipts for business travelers.
Here are seven reasons to consider trying Uber instead of a taxi during your next business trip.
Easy to use– Download the Uber app on your iPhone or Android device. Enter your name, email address, and credit card information and you are ready to go. After your account is created, you can request a ride through the app. No phone calls necessary.
Choose your vehicle– Once the app finds your location, you can select the type of vehicle that best suits your travel requirements. Options include:

UberX– This is the driver's vehicle & least expensive option.
UberXL– When you need extra space, this option offers a minivan or SUV to hold up to 6 people.
UberSELECT– Luxury car with leather interior for up to 4 passengers, higher price to match the premium vehicle.
UberBLACK– This is similar to hiring a private car. Expect a commercially registered and insured black SUV or luxury sedan with the highest fare option.
Straight forward pricing– Unlike taxi's, Uber allows you to view rates in your city and enter your pick up and drop off locations in advance to receive a fare estimate.
Pay through the app– Uber uses the credit card you have on file to pay when you reach your destination and emails the receipt to you, saving you one less receipt to carry around during your trip.
Driver feedback is welcomed– You have the ability to anonymously evaluate your driver after your trip is over on punctuality, professionalism, driving, trip route, car quality and more! Just remember, the driver can evaluate you as a passenger as well, so be a respectful passenger.
Safety is a priority-Uber makes passenger safety a priority including:
End to end insurance– Your ride is fully covered by commercial liability insurance, even in the driver's personal car.
Door to door pick up– Since the Uber app knows your exact location, you can wait safely inside your location until the driver arrives.
Driver screening– Uber conducts multiple levels of criminal background checks on drivers in addition to an ongoing reviews of driver's motor vehicle records.
Driver profiles– You can see the profile of your driver before the driver arrives, including name, license plate number, photo and rating. This also allows you to contact the driver if you leave something in the car.
Business traveler David Kilfoil prefers to use Uber during business trips because, "I automatically get the receipt instead of having to haggle with a taxi driver for one. Also, not all cabs take credit cards and that's a must for accountability purposes with companies."
While Uber is offered in many areas of the United States, it is not available in certain cities or jurisdictions such as Las Vegas due to local taxi and limo regulations. You can see the up to date listing of available cities and countries on Uber.com/cities.
Uber does not offer corporate rates, but does have a service called Uber for Business. Uber for Business allows companies to use centralized billing, eliminating the need for expense reimbursement for rides. Seasoned business traveler Jason Kniss does not have a personal account with Uber, but uses Uber for Business. He explains, "I let the business arrange this for me to save in asking for a receipt." The services also provides companies the ability to increase transparency in employee ride usage by offering trip data reports.
Use promo code kristinap44ue when you set up your new Uber account and receive a $20 credit for your first ride.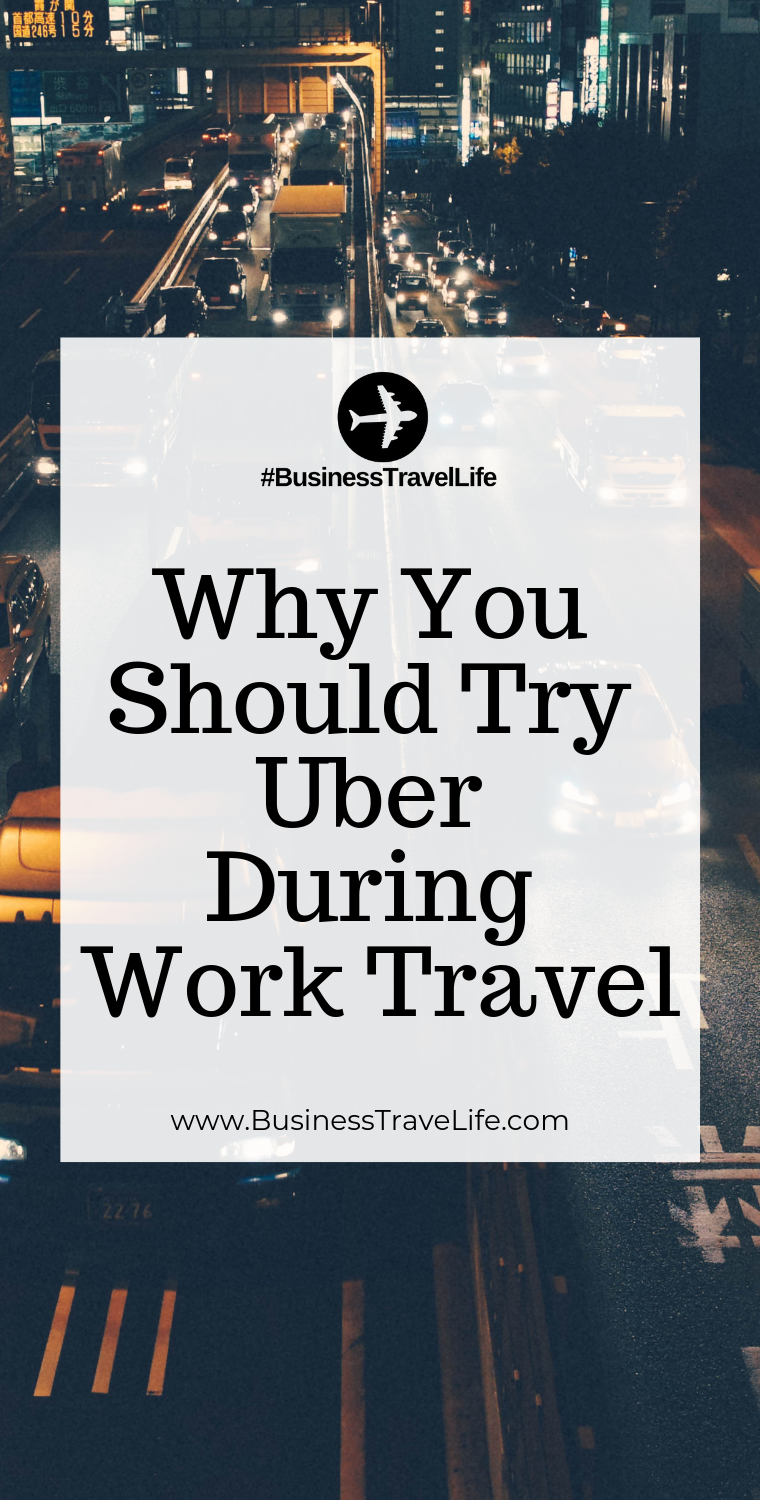 Business Travel Life
Business Travel Life is an online resource supporting the road warrior lifestyle. We give business travelers the tools they need to maintain their wellness and productivity when traveling. The topics we cover include business travel tips, travel workouts, healthy travel hacks, travel products, general travel tips, and industry trends. Our goal is to make business travel a healthier experience – and to make healthy travel practices more accessible to all road warriors.