"Healthy living is a lifestyle."
Meet Nancy Black, a sales woman who spends a lot of time on the road, and has to follow a very specific diet during travel or risk getting sick. If you feel run down on the road, you may consider Nancy's regimen for eating to boost your energy.
Nancy has Hashitmoto's disease, a type of autoimmune disease that affects the thyroid. To learn more about Hashimoto's visit womenshealth.gov. To minimize the symptoms of Hashimoto's, Nancy follows the Auto Immune Protocol (AIP) diet. She told us, "AIP is more than a diet for me, it is a way of life. "
The purpose of following the AIP Lifestyle is to reduce inflammation in the intestines. According to AIPLifestyle.com, "The AIP diet is geared toward healing the intestinal mucosa and supporting low inflammation in the body that can temper the fires of an autoimmune flare-up."
The transition to AIP was not as challenging for Nancy as it could be for someone who does not understand healthy eating. She grew up in a healthy Long Island family. "Growing up, my mom would pack a Peanut Butter and Jelly Sandwich on homemade bread with an apple for lunch." And, she carried the healthy habits learned in her childhood into her adult life. "I haven't eaten McDonalds in 20 years, I have always been healthy," she explained.
Nancy was diagnosed with Hashimoto's five years ago. "It has helped me to really tighten up and improve my diet."
Nancy has had much success in following the AIP diet. She says, "As a business traveler who tries to stay healthy and has autoimmune, I don't want to get sick on the road or in a meeting. I really try to stay on my game during travel."
Dining Modifications
As a Hilton Honors Diamond Member, Nancy knows what to expect for dining options at each of the Hilton brand properties.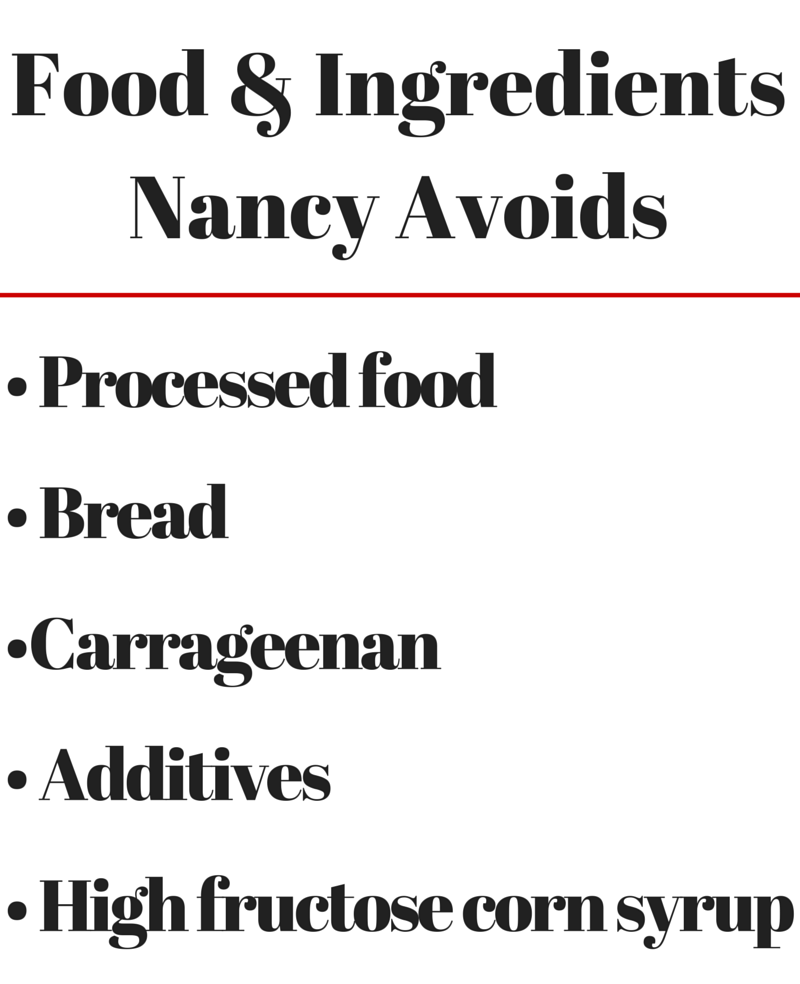 Her preference is to stay at a full service Hilton with a restaurant on site. If a full service Hilton is not an option, she will look for a Double Tree or Embassy Suites.
Nancy knows better than most travelers how to navigate a hotel breakfast bar. "It's all about education, once you start reading and realizing what is in your food, you can make better choices." She typically eats meat such as bacon or sausage with fruit for breakfast or Chobani Greek Yogurt, when it is available. She will eat eggs if they are made fresh to order, but avoids scrambled eggs in the breakfast buffet because it is hard to tell if they are fresh or made from the powder mix. Nancy also avoids juice (unless fresh) and uses only real half and half (not creamer cups). In a pinch, she will order a breakfast sandwich and just eat the meat.
When searching for lunch or dinner, Nancy prefers farm-to-table restaurants. If she is in an area without farm-to-table options, she will seek out locally owned mom and pop, types of restaurants where the food is cooked fresh to order.
Nancy does most of her travel by car. She often stops at larger gas stations to get healthy snacks. Her 'to-go' snacks include almonds, fresh fruit, and fresh vegetables.
For any travelers suffering with an autoimmune disorder, Nancy suggests trying to stick with a healthy diet to avoid feeling rundown and lethargic.
The discipline of sticking with it is worth it.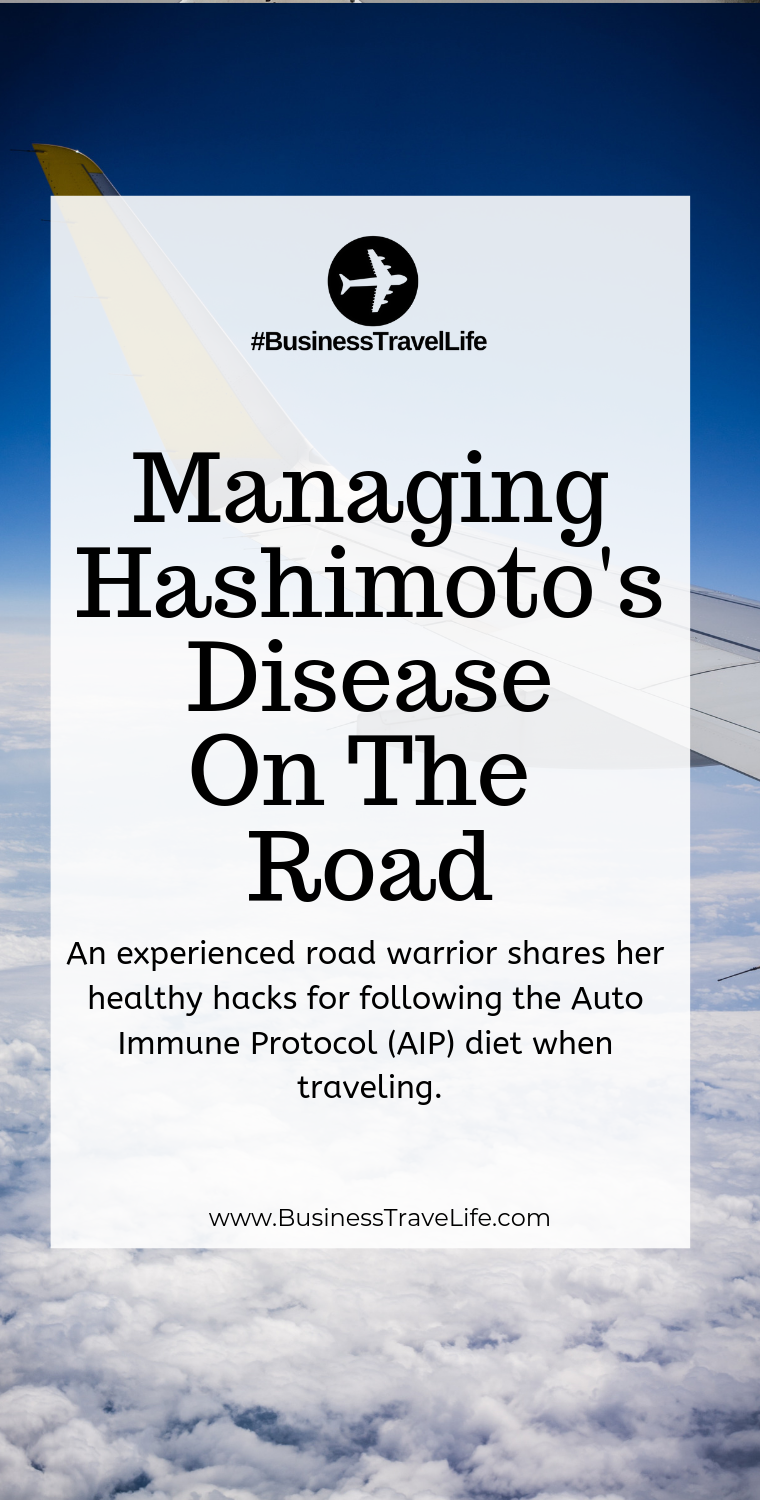 Business Travel Life
Business Travel Life is an online resource supporting the road warrior lifestyle. We give business travelers the tools they need to maintain their wellness and productivity when traveling. The topics we cover include business travel tips, travel workouts, healthy travel hacks, travel products, general travel tips, and industry trends. Our goal is to make business travel a healthier experience – and to make healthy travel practices more accessible to all road warriors.