KATANA Safety Arc is the perfect personal security device for travelers.
Recently, I had the opportunity to test out KATANA Safety Arc, a personal safety accessory. It's rare to come across a device that's appropriate for just about any dicey situation, from low risk to high, and we think that business travelers specifically will find the Safety Arc a key ingredient to secure travel. Read on to hear our thoughts on KATANA and enter for your chance to win one of your own!
What is KATANA Safety Arc?
In a nutshell, the KATANA Safety Arc is a personal safety device that anyone can use. It attaches to the back of your smartphone, meaning it'll go wherever your phone goes (which is probably everywhere for most people reading this). To keep you safe, it uses three types of alarm systems that can initiate both loud sirens and discreet alerts to people who can help. In particular, work travelers will love having access to a versatile safety device whose key features can come to the rescue across a variety of risky scenarios.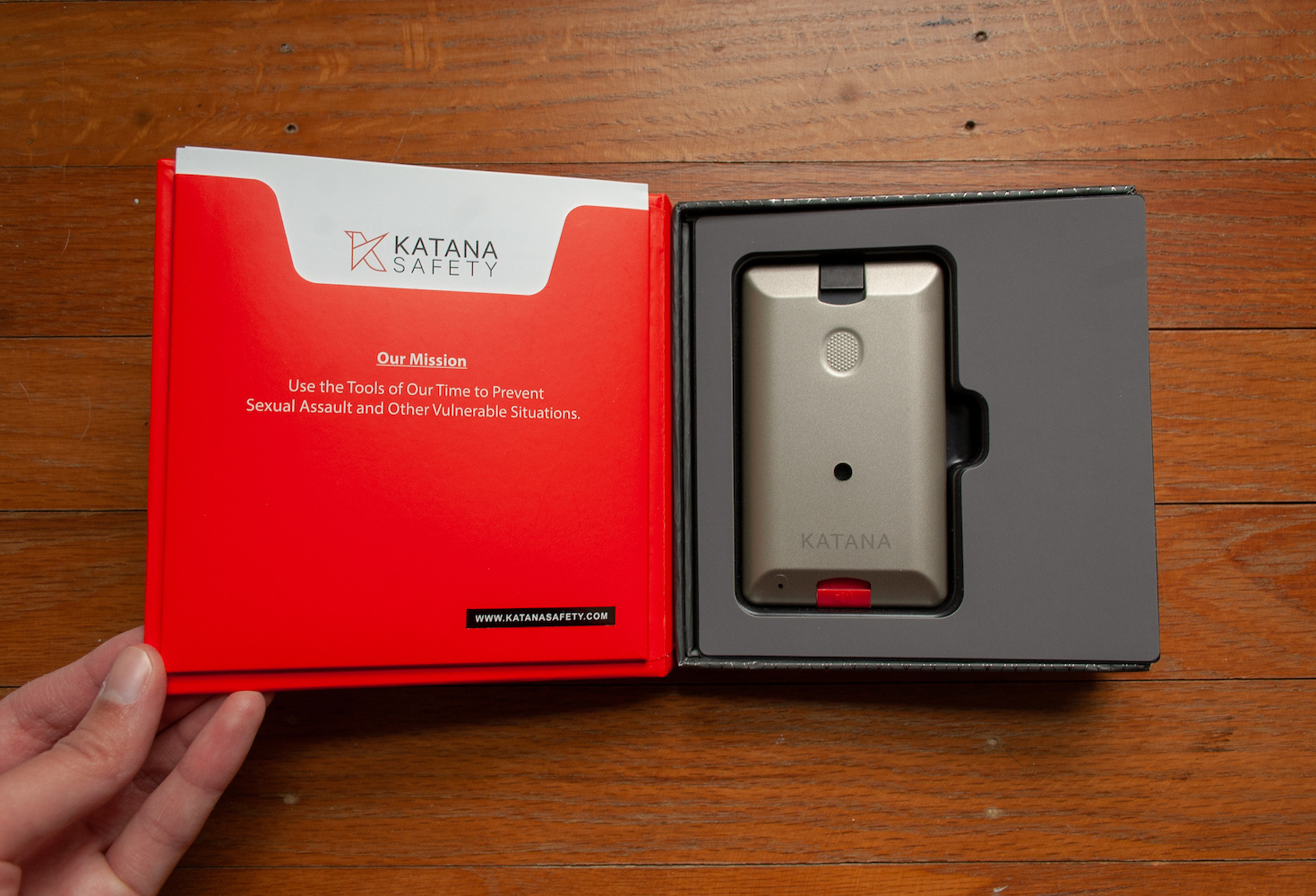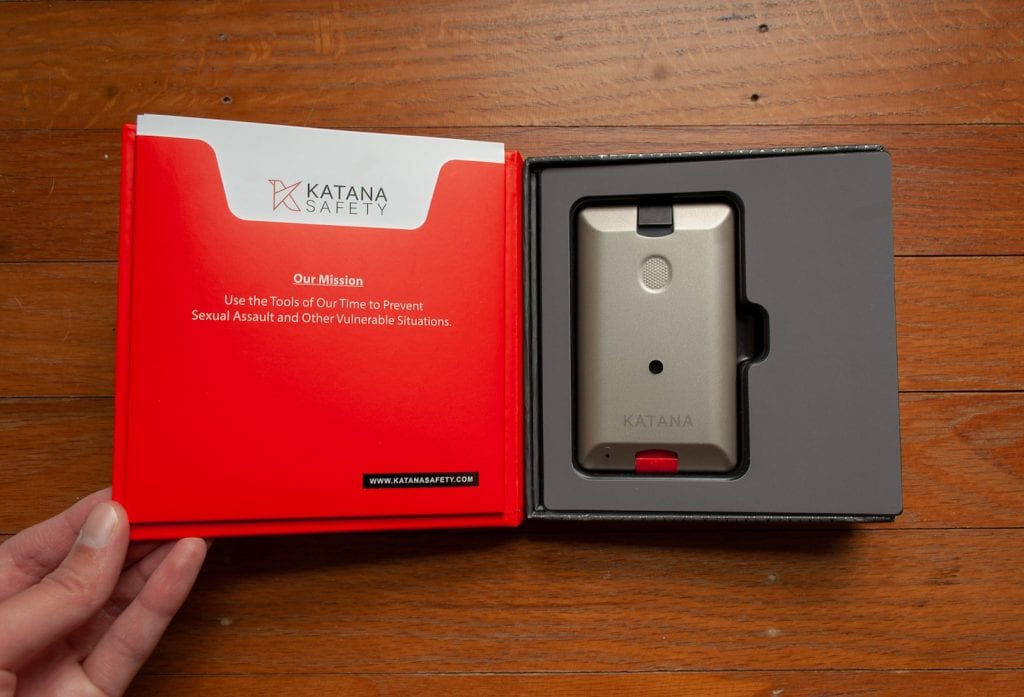 Key Features
There are several elements of KATANA Safety Arc that make it so effective against physical attacks:
Red Button: Located at the bottom of the device, this can't miss feature does exactly what you would expect it to — set off a loud alarm to attract attention and ward off would-be attackers.
Wristband: Pulling on the built-in wristband will also generate the alarm. This can be done by simply dropping your phone while wearing the wristband, making it easier to access the loud alarm if you're in an especially sticky scenario.
Silent Alarm: What if you need to contact help in a way that doesn't escalate your current situation? If you want to delay the use of the loud alarm, press the button on the back of the KATANA Safety Arc three times or hold down. This will quietly initiate contact with KATANA's 24/7 response center.
24/7 Response Center: KATANA's trained professionals have the ability to track your location and connect with you on the phone. If needed, they can also contact local authorities and your Circle (more on that next). All three of the above alarms can notify KATANA's 24/7 response center, and this is subscription-only feature costs $9.99/month or $99/year as of today. Currently, this feature is limited to U.S.-based consumers, though KATANA has plans to roll out global capabilities in the future.
KATANA Circle: When you download the KATANA app and activate the Safety Arc, you'll have the chance to add seven contacts to your KATANA profile. When you use the silent alarm, they'll be notified and able to see your location or call 911.
Reusable Adhesive: If you get a new phone or decide to switch the device over to your work phone, you won't need to purchase a new Safety Arc.
My personal favorite feature of this device is the wristband. One of my friends was using her smartphone to navigate around Mexico City, and she almost had it snatched right out of her hands (she saved it by doing the thing you're NOT supposed to do and fighting back). Imagine how much better it would have been to let the thief think they're making off with your smartphone…only to find it tethered to your wrist AND triggering an annoying siren. This is the kind of travel safety device that's perfect for every scenario, from petty theft to the risk of physical assault.
Setting Up the Device
Set up is super simple. To start, you're sent to Katana's website to watch two introductory videos (including the one above). They give you an overview of the device's functionality, from using the red siren button to wearing the hidden wristband. This part is really helpful for familiarizing yourself with the key features, which will make using them in actual scenarios way easier.
The actual set up process begins with downloading the KATANA Safety app. From there, you'll:
Create a profile, including personal information (like your picture or vehicle description) that can assist first responders with finding you.
Create your KATANA Circle.
Have the option to subscribe to KATANA's response center.
Attach and activate the KATANA Safety Arc to your smartphone.
Just like that, you're ready to go! KATANA Safety Arcs currently cost $149 each. While the 24/7 response center is an optional subscription, it's handy to have if you often find yourself in situations that could give way to high-risk scenarios (i.e. traveling alone or in areas with increased crime rates). At the end of the day, your personal well-being is the most valuable thing can you have.
Related Article: 6 Business Travel Safety Hacks You Need To Know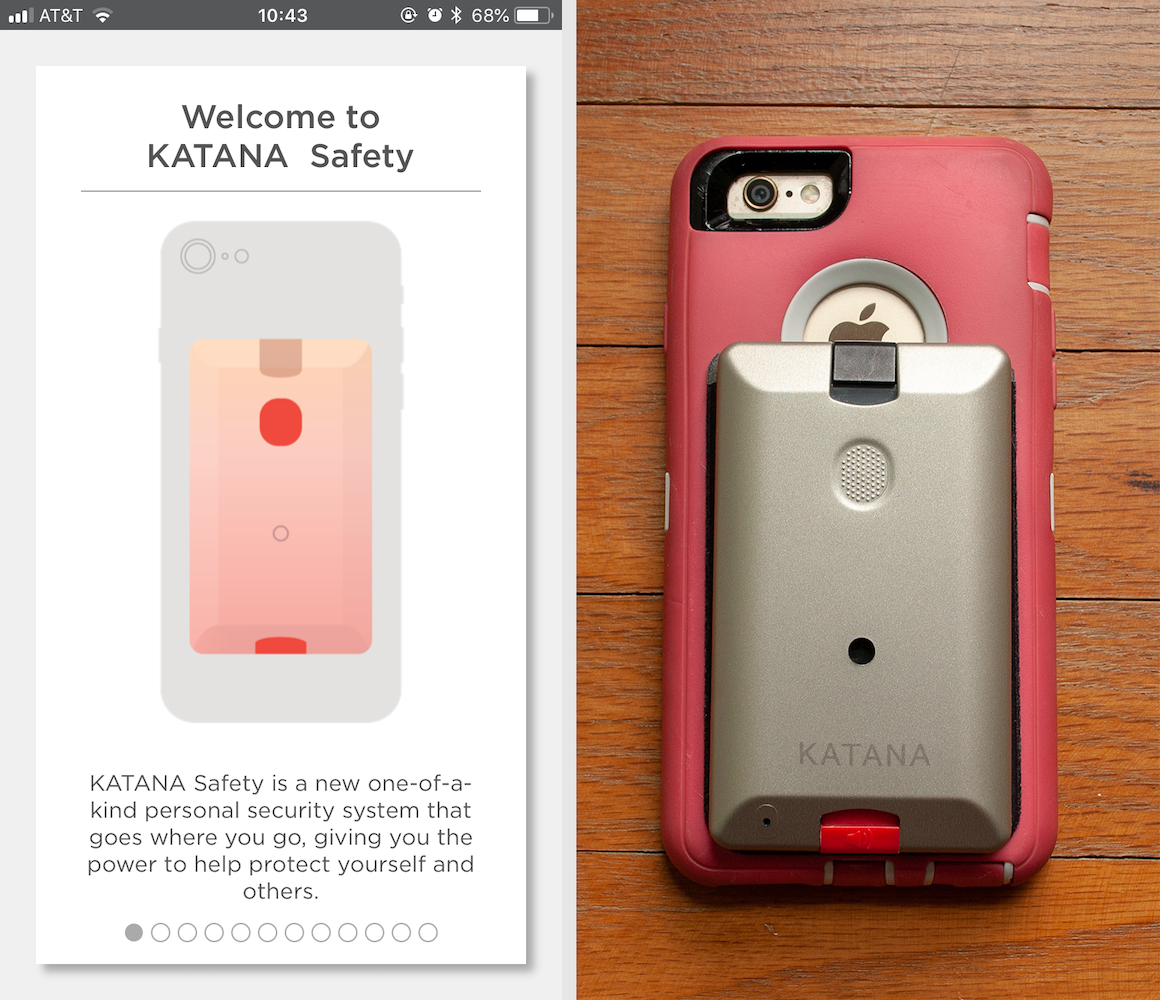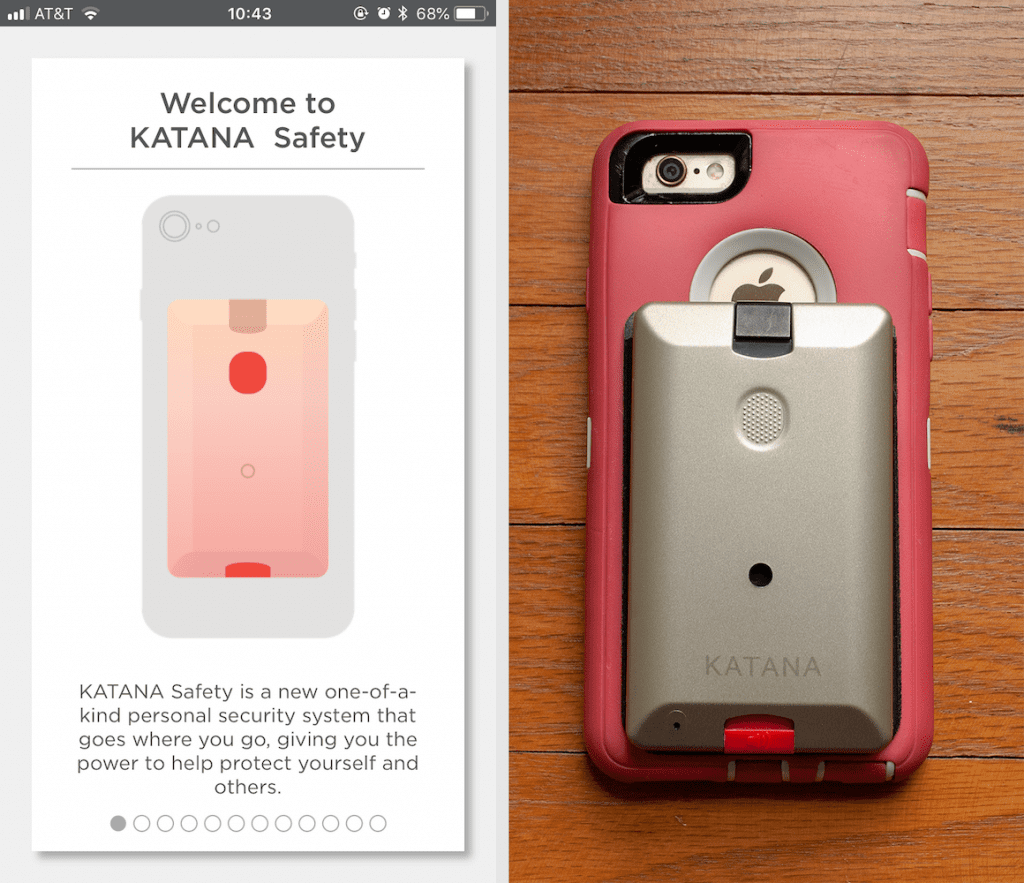 Road warriors will undoubtedly feel more secure with a device like KATANA Safety Arc in their pocket. When you're carrying various electronics and lugging around a suitcase, you become a valuable target. Fit travelers too will be smitten with KATANA — taking your fitness routine outdoors and going for a run can come with its own set of dangers. With your personal safety at higher risk when you're on the road, KATANA Safety Arc is a handy accessory for all types of travelers to have.
Is travel security on your mind? Luckily, we're giving away a KATANA Safety Arc to one lucky reader!

Business Travel Life
Business Travel Life is an online resource supporting the road warrior lifestyle. We give business travelers the tools they need to maintain their wellness and productivity when traveling. The topics we cover include business travel tips, travel workouts, healthy travel hacks, travel products, general travel tips, and industry trends. Our goal is to make business travel a healthier experience – and to make healthy travel practices more accessible to all road warriors.