Melbourne is a city that takes health and wellness very seriously indeed. Here you can find so many options to keep your health on track that it can often be hard to choose how to spend your time. You can do this easily on any budget, which is an added bonus.
Melbourne offers everything from social running clubs to city-run health centres and public exercise areas. There will be every kind of fitness activity you can dream up, healthy food joints aplenty, yoga classes to suit every preference and ability; there are also spas and meditation studios to relax in, and even hotels geared up with health and fitness in mind.
Below we'll take a look at some of Melbourne's best health-orientated places to eat, relax, sleep and workout while you're here:
Where to get your exercise
Spinning at Bodhi and Ride
Fans of high intensity exercise can challenge their stamina levels with a Ride-45 spin class at Bodhi and Ride. This is a slick looking spinning studio with a difference; you can expect to have a lot of fun here while you work out.
The instructors take the music seriously and can guarantee you excellent tunes to motivate you, but they'll also bring the vibe up by treating the class like a party… complete with strobe lights! Instructors have been known to jump off the bike and dance around the room, so there's never a dull moment while you shed those extra pounds!
Community workouts
Don't want to hemorrhage the bank account during your trip? No problem. Get involved in community workouts that won't cost you an arm and a leg, but will get you connected with locals and travelers with a health and wellness mentality.
The Melbourne Healthy Lifestyle group puts on free fitness classes all over the city, so you can keep yourself in shape without sweating over your wallet. There are lots of different classes to choose from – just make sure you register ahead of time to guarantee your place. Don't forget that Melbourne can be on the chilly side, so take something warm and plenty of water for hydration. They're a friendly bunch here, and will invite you for a $5 recovery smoothie after the class.
St Kilda Foreshore
This beautiful area of Melbourne is inviting for various reasons, but it's also a place that can facilitate good health and fitness. Surf bums won't love it quite as much due to the lack of waves, but it's a great choice for an invigorating ocean swim or spot of recuperation.
If you prefer the idea of a swim in a pool, look no further than St. Kilda Sea Baths, situated right there by the ocean. They've got a seawater pool, a gym, and an award winning spa for you to pamper yourself in afterwards.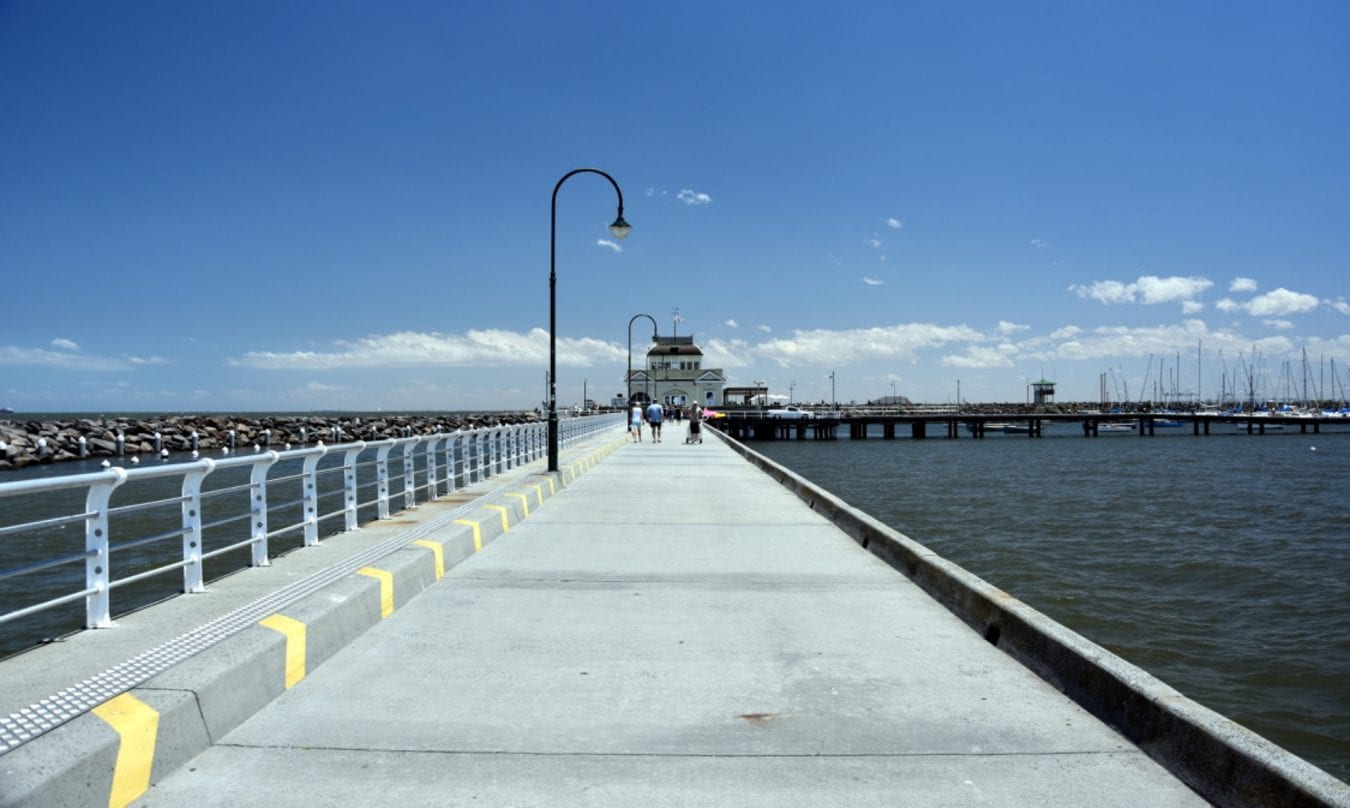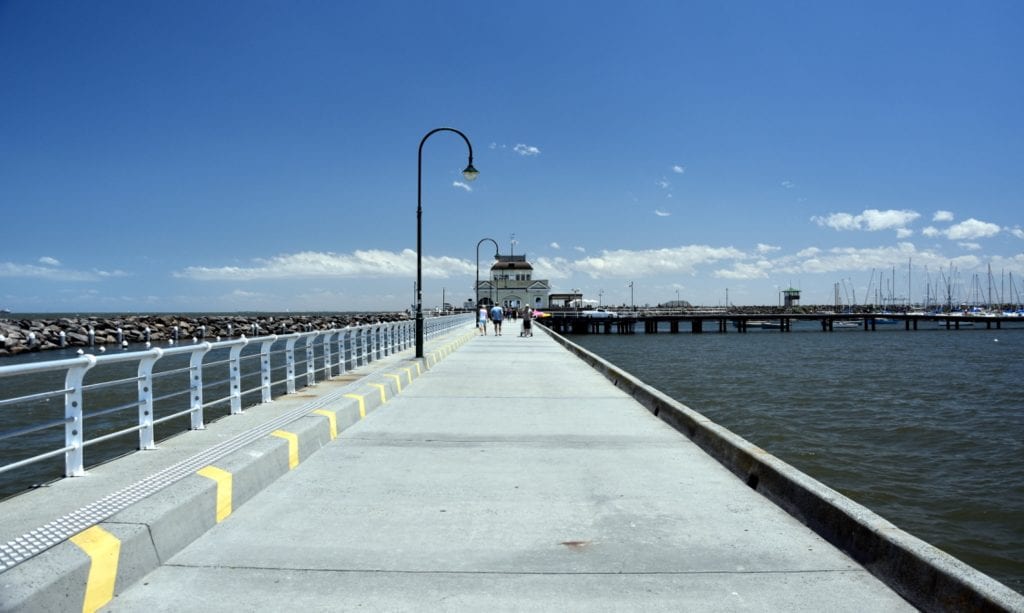 Where to relax
Zone out in a floatation pod
Be weightless and relaxed as you drop your tensions and cultivate clarity and focus. Floatation pods aren't hard to come by in Melbourne. If you've never been in one before, prepare to relax to the core.
There's something special about floating in a sensory withdrawal chamber – meditation is suddenly easier than ever and pain relief is common. Elevation Floatation Centre is a state of the art floatation centre that will be happy to immerse you; they'll also be waiting for you to emerge with a complimentary cup of tea afterwards.
Sound bath yoga
Why not combine yoga and yin sound bath meditation in one for the ultimate relaxation session? Universal Practice offers this wonderful combination, and the classes are intimate with only 12 spots per session. Their classes are a mixture of yoga, mindfulness, and Chinese medicine.
The yoga aspect is gentle, the mindfulness encourages presence, and there is a focus on the body's connective tissue, joints and ligaments. All the while you'll be submerged in the resonance of gongs and beautiful singing bowls.
Acupuncture, Chinese medicine and massage
Get yourself down to the lovely Komyuniti studio space and clinic for an unforgettable wellness experience. These guys are all about eco-friendliness and sustainability, so you'll be treading on reclaimed timber floorboards and bathing in energy efficient lighting.
They've used only non-toxic paints and the furniture and fittings are all made from recyclable PET. The yoga mats are made from eco-friendly materials, and you can fix yourself up with sessions such as acupuncture, the Emmett technique, massage, Chinese medicine and more.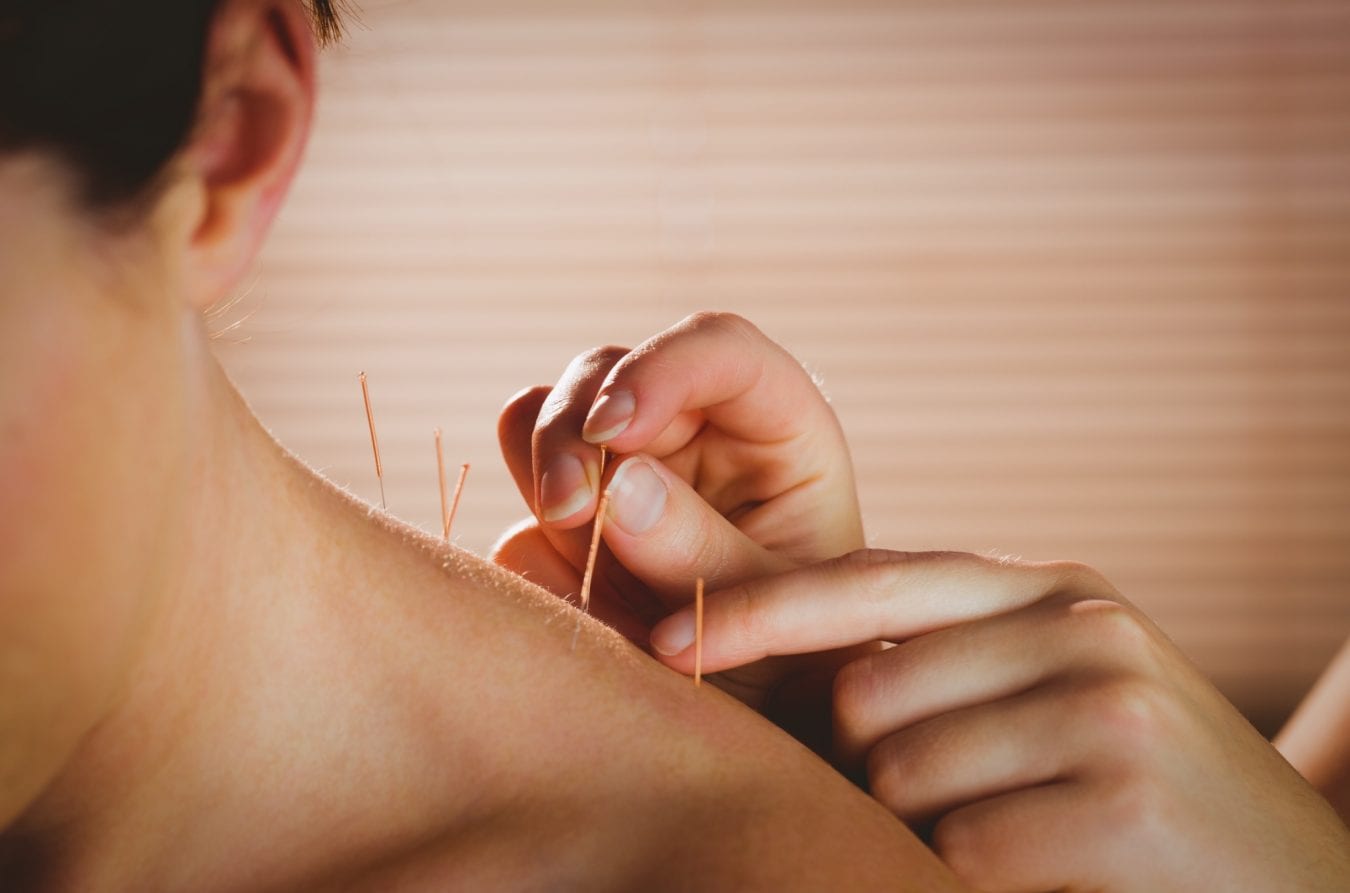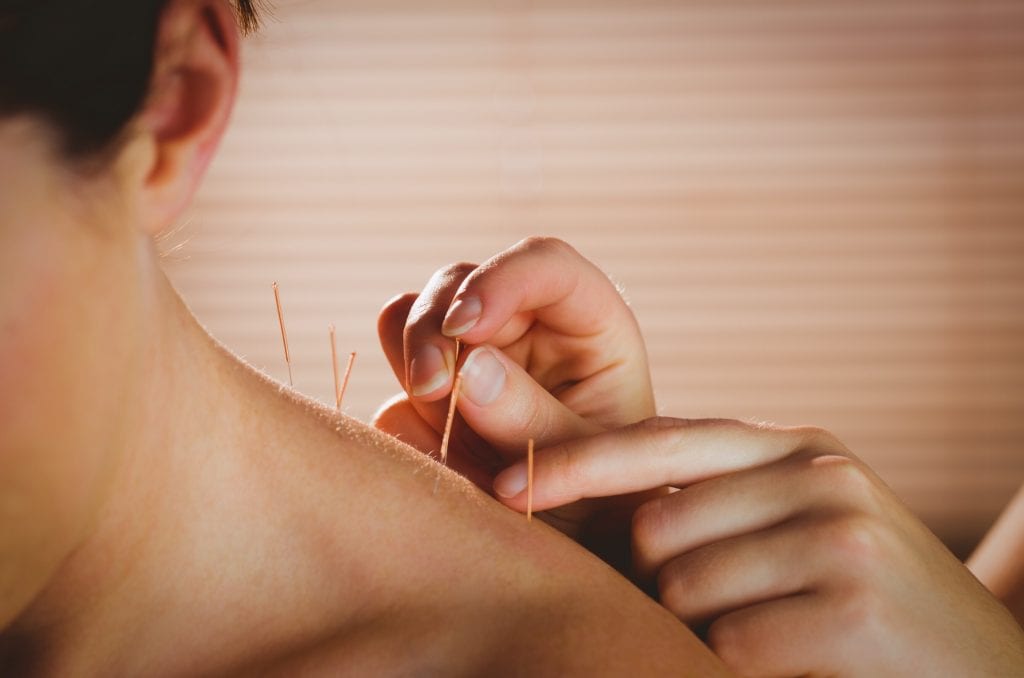 Where to eat and drink
The Tofu Shop
The Tofu Shop may not be the most aesthetically awesome eatery in Melbourne, but when you sample the mouthwatering delights on the menu, you won't care one bit about that. Pop in here when you fancy some fresh and healthy whole foods. They make their own tofu in house, and they've got wholesome brown rice under the counter too. Pick and mix your own food bowls and choose from varying menus each day. You can take a seat outside or watch the world go by at the bar.
This is the place for perfect breakfasts that will leave you satiated for hours. They know how to present their dishes and you won't forget the flavours in a hurry either. Vegans will love the warming cacao porridge with almond milk, and in summer time you shouldn't miss out on their delicious chia seed pudding. The coffee here is top quality too – Barry's will get your day off to the best possible start.
How about a concept coffee that has absolutely nailed it on the health front? Here it's not only fantastic, healthy superfood bowls on the menu – you can also come here to use their gym, or attend various workshops to nourish the mind. You can even sit on a swing in the window while you devour your meal. The place is very stylish and the food is wonderful, so there are no bold claims in the name… you're going to leave here happy.
Green Press
Green Press is the place for all things juicy. When you're in need of a super healthy boost, come along for a cold pressed juice or an energizing raw dessert. Krispy Kreme is a thing of the past when you know you can stop by Green Press for a Krispy Klean instead. The Kale juice is one not to miss if you take your health seriously, and it tastes great to boot.
Where to stay
The Westin
The Westin may not be the choice for those on a budget, but if you don't mind splashing out, it's for you. They've got you covered on the health and fitness front, with classes and personal training sessions on offer. They've got running maps you can follow, and there's a pool, steam room and sauna to relax in when you're done. The rooms are superb with beds you won't want to leave, and the food menu is peppered with superfoods – healthy as can be.
The Larwill Studios
The Larwill Studios is one of a kind, as the entire focus is on your wellness. Trip Advisor have rated it Melbourne's number one hotel, which is saying something. Here you'll find a yoga mat in your room and a yoga TV channel to motivate you. There are also meditation guides and art materials to bring out your creative streak; there's a gym onsite (of course) with free exercise classes, and your mini bar is packed with healthy local produce. What's not to like?
As you can see, maintaining your health and wellbeing in Melbourne is a breeze. If anything, this place will inspire you to take it to the next level. Who said you couldn't have fun and be healthy at the same time? If in doubt, know that Melbourne will make sure you can.
About The Author: Cal Bailey runs Mountain Leon – a travel blog he started after two years on backpacking around the world. If you want to learn more about life on the road or his blogging, you can read his latest blog posts.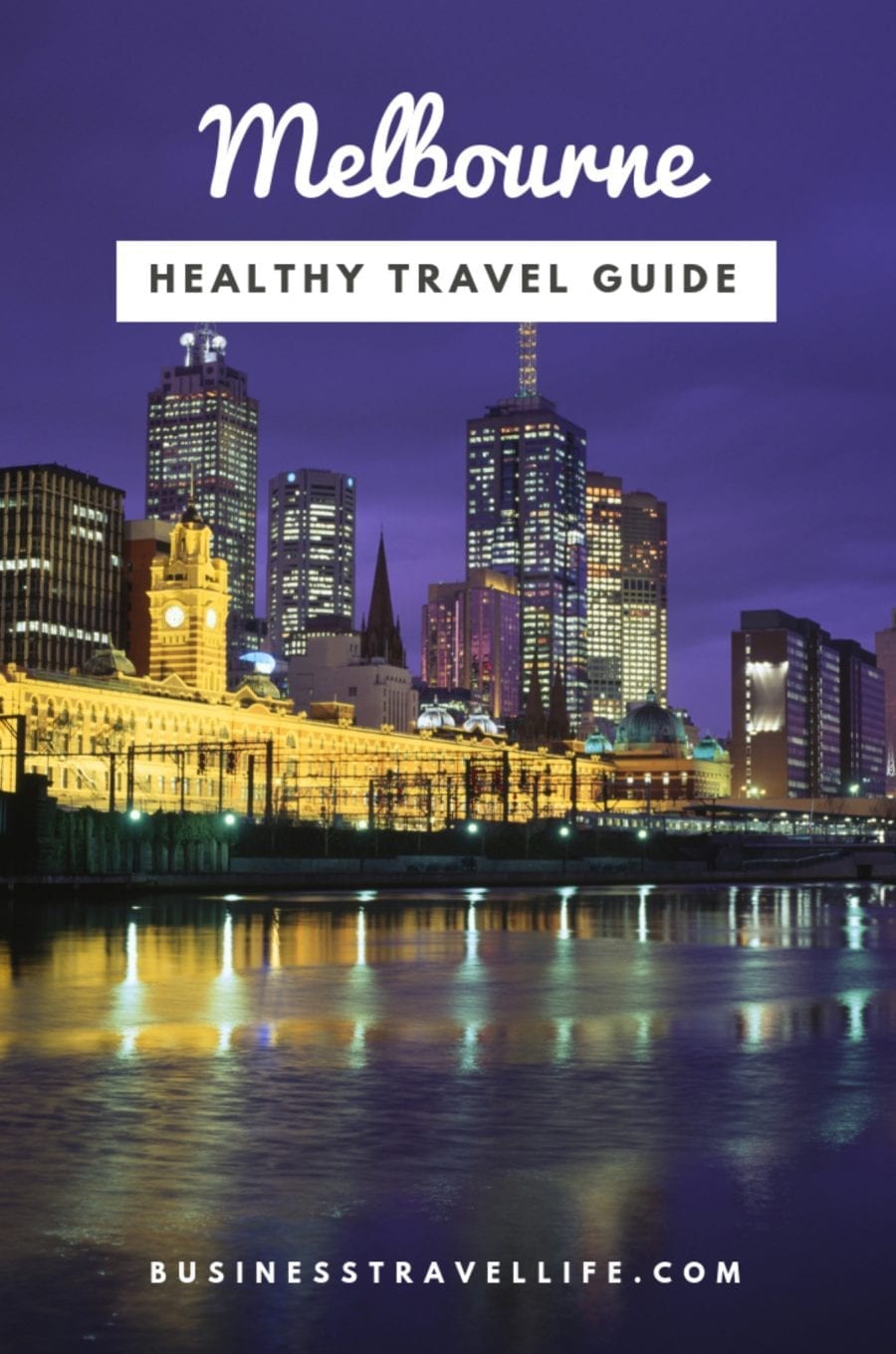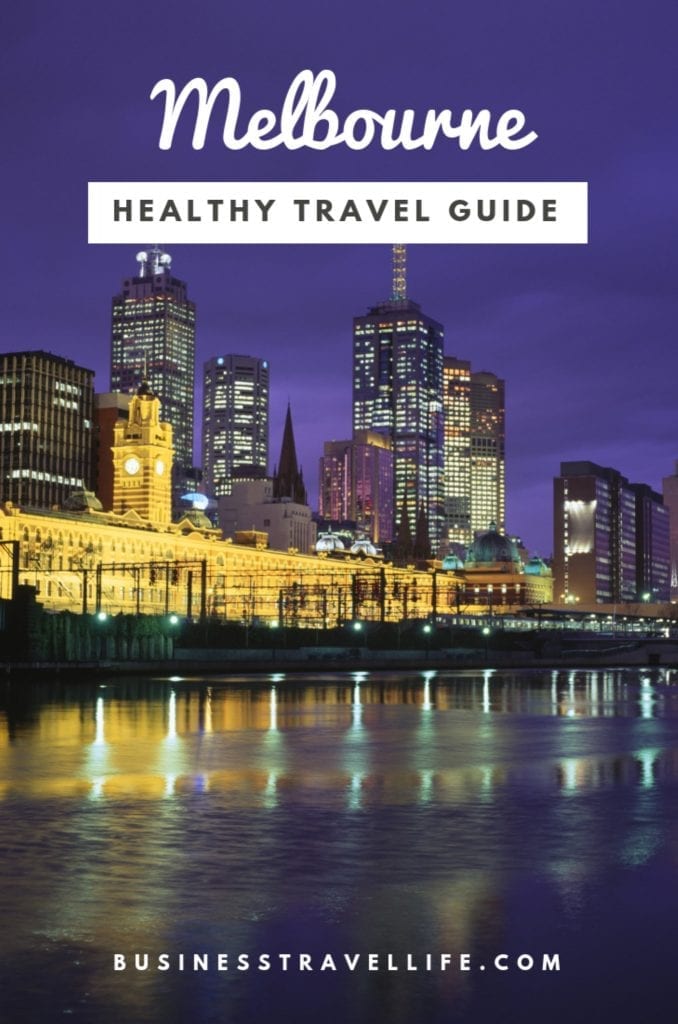 Business Travel Life
Business Travel Life is an online resource supporting the road warrior lifestyle. We give business travelers the tools they need to maintain their wellness and productivity when traveling. The topics we cover include business travel tips, travel workouts, healthy travel hacks, travel products, general travel tips, and industry trends. Our goal is to make business travel a healthier experience – and to make healthy travel practices more accessible to all road warriors.