From faster service to points redemption, here's everything work travelers need to know about joining Hertz Gold Plus Rewards.
In 2017, Hertz was one of the most expensed rental car services by business travelers. Though corporate travel trends are constantly in flux, they remain one of the most trusted brands by road warriors. If Hertz is your go-to rental car company for work travel, then you should think about joining their loyalty program, Hertz Gold Plus Rewards.
Benefits Overview
For car rental companies, one common perk of loyalty membership is faster vehicle pick-up and return. For Hertz Gold Plus Rewards, benefits include this and so much more:
Access to Gold counters and eReturn for that quicker pick-up/drop-off

Mobile app perks, such as advance notice on your car details for a smoother pick-up process

Ability to upgrade your car upon pick-up at select locations

Exclusive deals

Waived fees for extra drivers on U.S. rentals, so long as that driver is a spouse or partner
From here, you have the chance to advance to Five Star or President's Circle status. These higher membership tiers require a minimum number of rentals or spending amounts to achieve. Once there, members enjoy additional benefits, such as:
675 bonus rewards points received after 15 rentals

10% points bonus on rentals for Five Star members

25% points bonus on rentals for President's Circle members
It should be noted that each of these rentals must be of "qualifying" nature, meaning they take place in the same calendar year.
How to Earn Points
Points are often the reason frequent travelers join rewards programs. After all, the more loyal you are, the more rewards you'll earn.
With Hertz Gold Plus Rewards, you can garner one point per qualifying dollar on a rental booking. Points can also be earned from add-on products, such as:
Hertz NeverLost (GPS)

Sirius XM

Insurance

Additional mileage charges

Car seats
As an added bonus, your points don't expire if you're an active member. The fine print on the Hertz website specifies that so long as you earn or redeem something on a rental within a period of two years, your points should be safe and sound.
In addition to earning Hertz Gold Plus Rewards points, you can also collect points for other loyalty memberships via Hertz's partner programs. There are a number of top airlines, hotels, and other travel companies associated with Hertz, a sample of which includes:
Frontier Airlines

Spirit Airlines

Amtrak
How to Spend Points
Between Hertz reservations and partnered companies, earning points comes naturally with your rental booking. But is redeeming them just as easy? For Hertz Gold Plus Rewards, the answer is yes.
On rentals, your points can be redeemed for free days (starting at 550 points for weekend days) or transferred to your spouse or partner (if they also have a Hertz Gold Plus Rewards membership). Of course, if you've earned frequent flyer miles or other partnered rewards, you should be able to redeem through those services as well.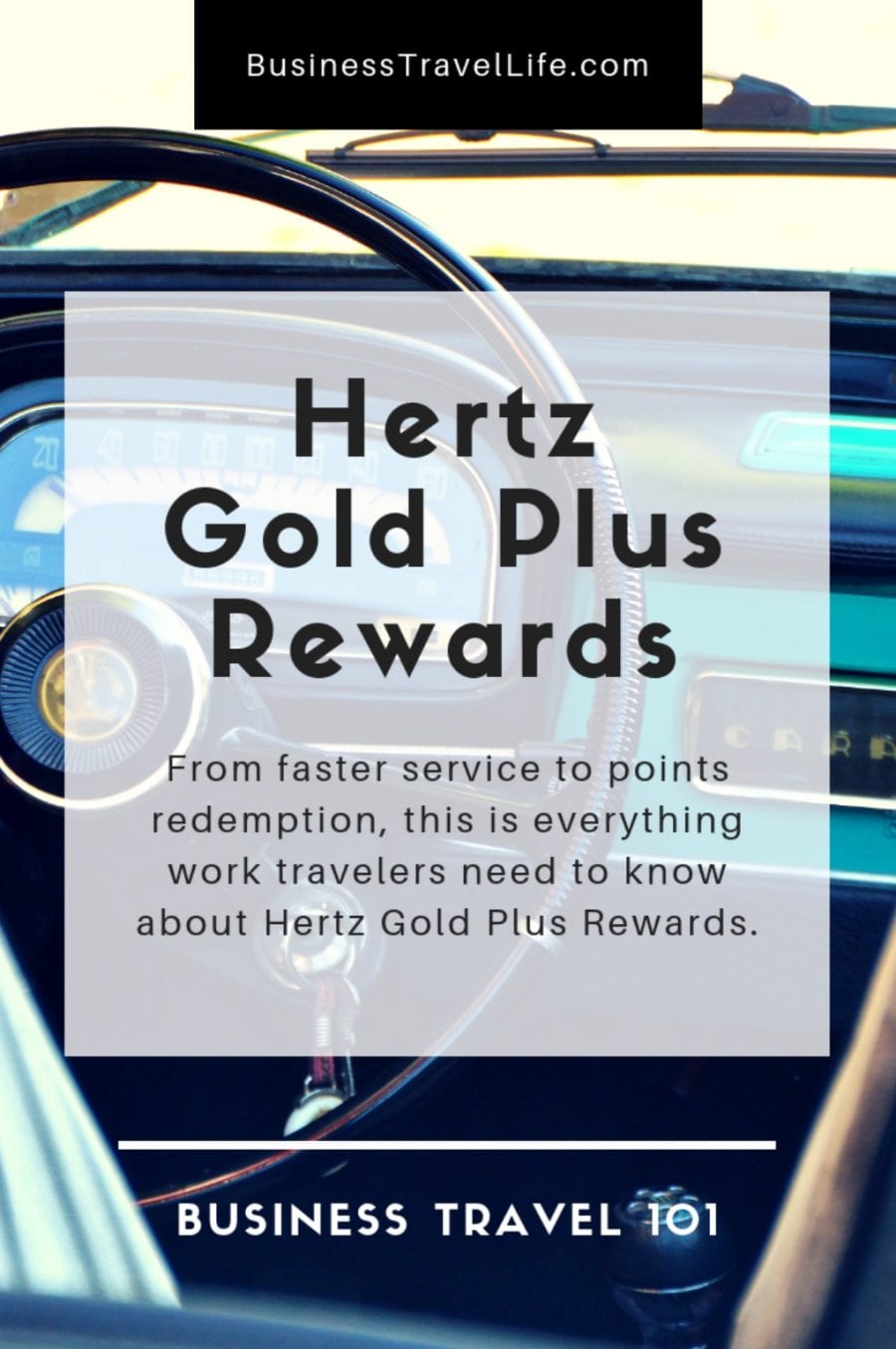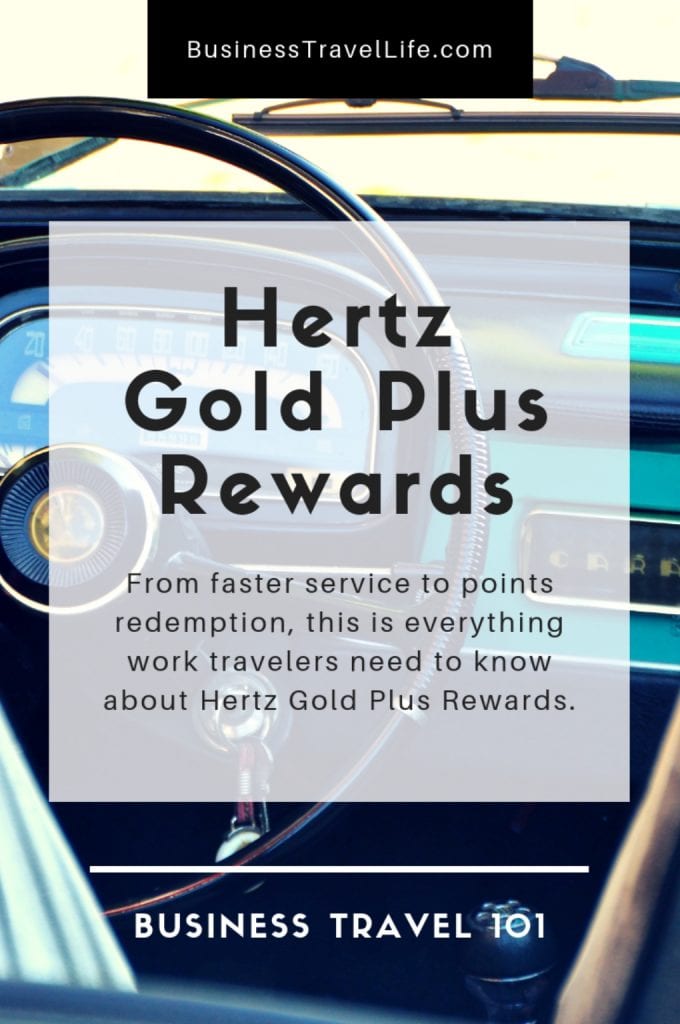 A loyalty program that gifts customers with flexibility, savings, and the chance to redeem across the travel industry is a membership worth having. For business travelers that often find themselves behind the wheel, Hertz Gold Plus Rewards might be a perfect fit.
We've tried Hertz Gold Plus Rewards and can vouch for its usefulness for business travel. If you're a Hertz rewards member, share your tips for getting the most out of membership in the comments below!
More Car Rental Tips and Resources
Business Travel Life
Business Travel Life is an online resource supporting the road warrior lifestyle. We give business travelers the tools they need to maintain their wellness and productivity when traveling. The topics we cover include business travel tips, travel workouts, healthy travel hacks, travel products, general travel tips, and industry trends. Our goal is to make business travel a healthier experience – and to make healthy travel practices more accessible to all road warriors.