Business Traveler Gifts
Are you searching for the perfect gift for the business traveler in your life? We know business travelers spend a lot of time away from home. We found some cool products to help business travelers stay connected with home on the go. We also found some business traveler gifts to make frequent travel better and more comfortable!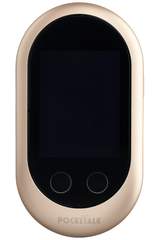 Pocketalk Voice Translater
Pocketalk
is the portable, AI-powered instant voice translation device that translates 74 different languages, making it easy to understand others and be understood. Why is Pocketalk better than a mobile app? The device fits in your pocket, and with its long battery life, you can take it anywhere, never having to hand over your phone. Pricing includes: $249 features a WiFI enabled device and $299 also includes a global SIM with two years of mobile data,
Pocketalk
---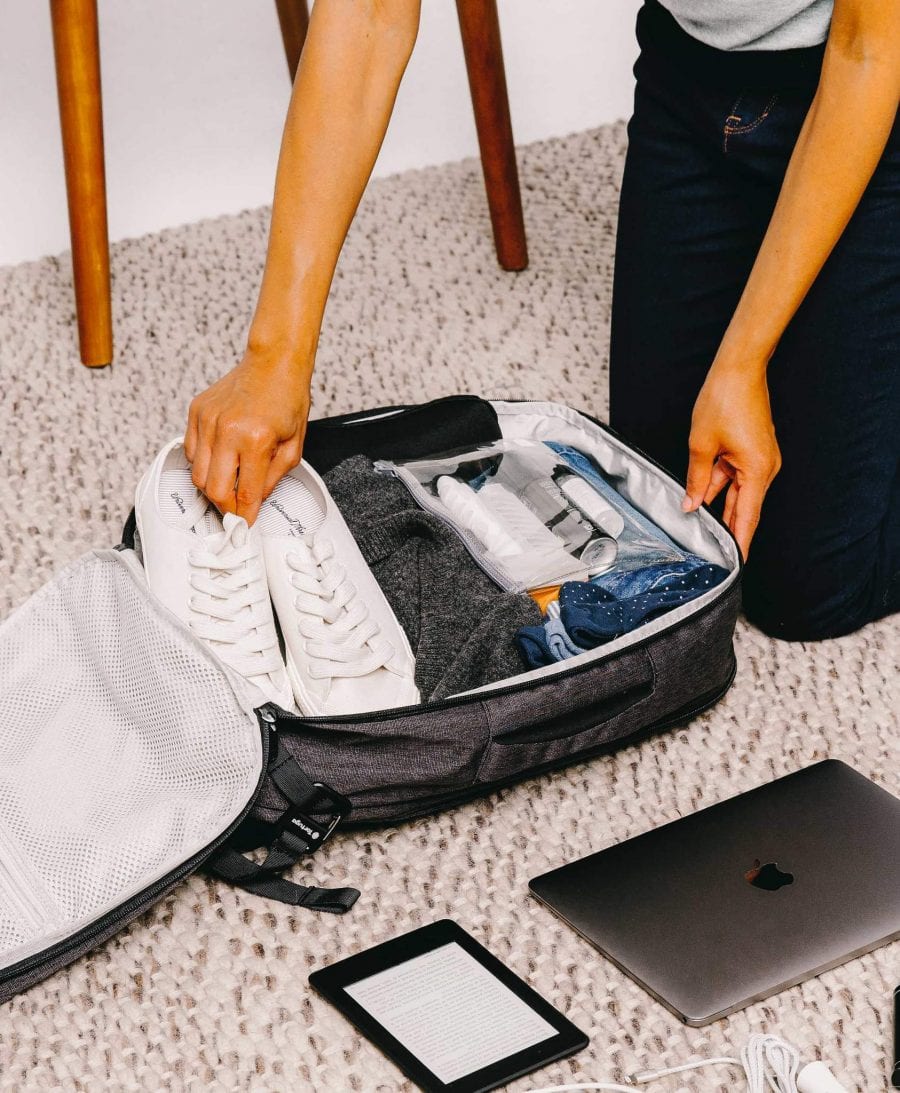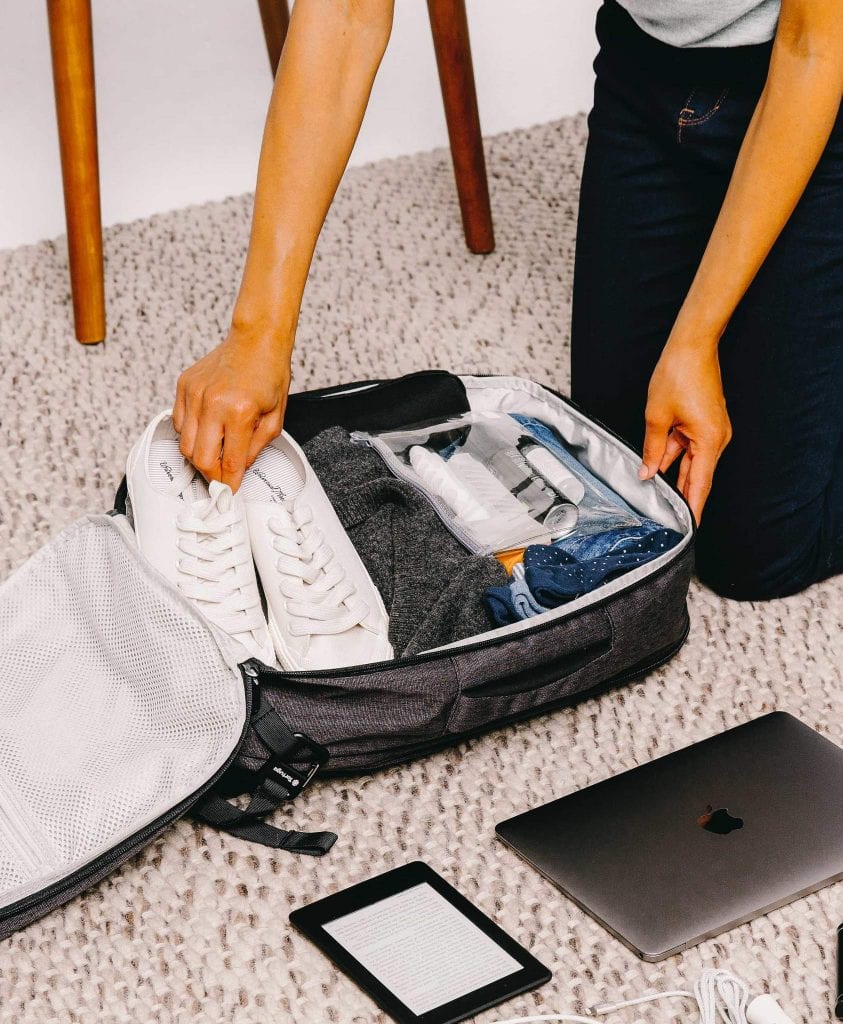 Setout Laptop Backpack
Frequent travelers need a laptop backpack that's designed for an airplane, not a classroom. The
Setout Laptop Backpack
is a perfect personal item for in-flight essentials; a change of clothes, electronics, and a toiletry bag. As you can see in the photo above, the backpack is easy to pack like luggage, since it opens all the way. The travel backpack features a luggage handle pass through sleeve to pair with a rolling suitcase for longer trips and a padded laptop compartment to keep your electronics safe. $125,
https://www.tortugabackpacks.com
---
Bose QuietComfort 35 Wireless, Noise Cancelling Headphones
The Bose QuietComfort 35 (Series II) Wireless Noise Cancelling Headphones are the ultimate gift for a frequent business travelers. This specific version is highly recommended with three levels of world-class noise cancellation for better listening experience in any environment. The headphones are Alexa-enabled for voice access to music, information, and more. The noise-rejecting dual-microphone system for clear sound and voice pick-up. Use the Bose Connect app for personalized settings, access to future updates, and more. $345, Amazon
---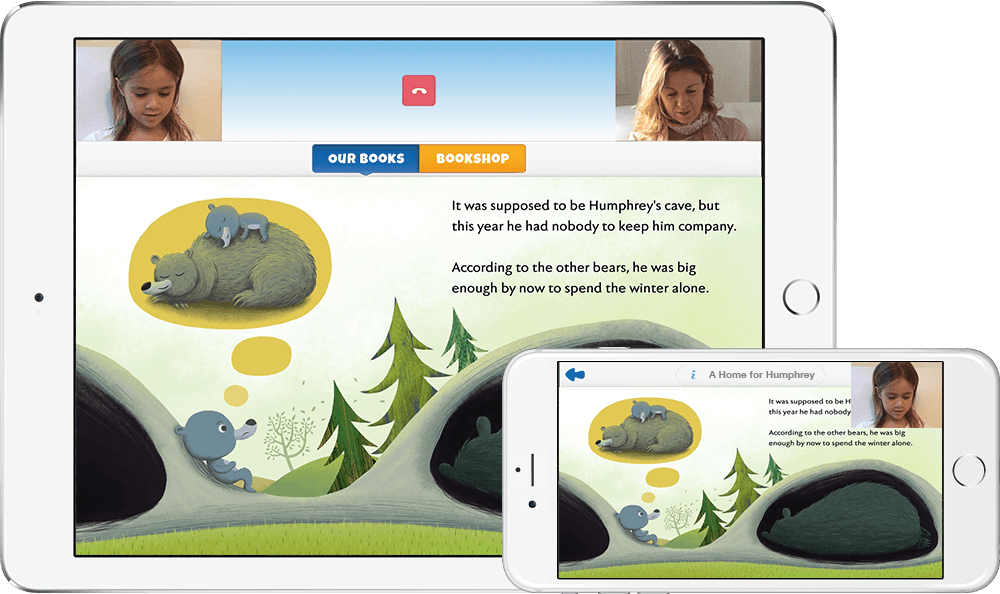 Caribu Reading App
Caribu is an education platform that helps parents, extended family, and mentors read and draw with children when they're not together – it is a perfect gift for parents who travel for work frequently. An in-app bookstore contains hundreds of books, in six languages, from leading children's publishers, and many educational workbooks with an interactive drawing overlay. Starting at $21 for 3 month subscription, Caribu.shop
---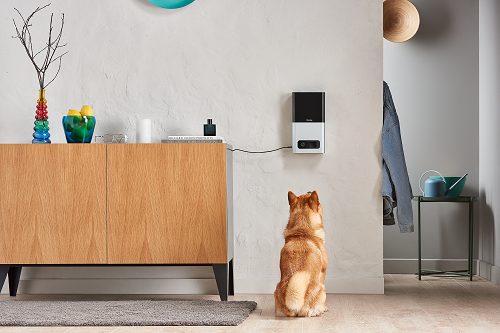 Petcube Bites
Petcube Bites allow traveling pet parents to stay connected & give treats to their pets no matter where they are. The interactive pet cam that allows pet owners to treat and reward their pets on-the-go through their smartphone. Petcube Bites also comes with advanced camera features, including 1080p HD video, 138°-degree wide angle lens, 24/7 video recording, 3x digital zoom, two-way audio, sound and motion alerts, and night vision. It also integrates with Amazon Alexa and Amazon Dash Replenishment Service for automatic treat reordering when supplies run low. $179, Amazon
---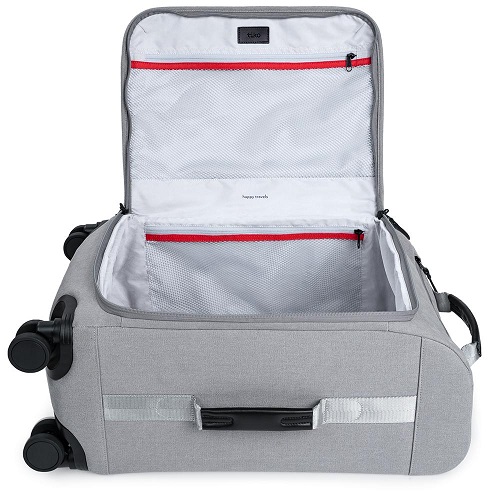 Tiko Carry-On Roller
The sleek Tiko Carry-On is designed with sleek simplicity in mind. Tiko is a direct-to-consumer luggage company, founded in Austin, Texas by Marcus Segui, that believes in offering quality products with a simple aesthetic minus the normal markup. The brand was born from the idea that simpler is better. It's everything you need in a suitcase and nothing you don't. The waxed canvas exterior passes the industry's toughest abrasion tests and still allows for packing flexibility and fitting into tight spots. It comes with durable YKK® zippers, 360° Hinomoto spinner wheels and top-grain leather accents – the kind of details usually found only on luggage that costs twice the price. Available in two colors; moonlight (shown above, limited edition) and charcoal. $199,www.tikotravel.com
---
PackLite Max 2-in-1 Phone Charger
No more stumbling around the dark hotel room to find the lights! The ultra-portable, powerful, and light-weight PackLite Max 2-in-1 Phone Charger is an excellent options for frequent travelers. The PackLite Max 2-in-1 Phone Charger is a portable solar lantern and phone charger that packs flat to 1″ thick, but expands to a full-sized camping lantern. Easy to use and durable, the PackLite Max recharges in the sun, or recharges via USB input. It's waterproof, dustproof, and even floats on water. This is a gift that's smart, sustainable, and practical. Plus, these lights are created by LuminAID, a company that works in areas around the world to support safe light for those in need. $49, luminaid.com
---
Melitta Pour Over Coffee Maker
Compromising great coffee during travel is a thing of the past. The Melitta Pour Over Coffee Maker is durable, shatter-resistant Pour-Over is great for the coffee lover on the go. Made out of Tritan™ material, this design allows for gourmet coffee in just minutes, whether from a hotel room or the top of a mountain. $14.99. melitta.com and Amazon.
myCharge Adventure Jumpstart Portable Charger
The myCharge Adventure Jumpstart Portable Charger with Detachable Jumper Cables is one of the most multi-tasking portable chargers on the market. The Adventure Jump Start features a 6600 mAh battery, enough for up to 4X extra battery for a smartphone. Compatible with most cars, trucks, boats and ATVs the myCharge Adventure Jump Start has a sustained jump start current of 200A and a peak jump start current of 400A. The included smart jump start cables provide LED feedback for safe use.
Designed for compact portability, the Adventure Jump Start .75 x 3 x 5.75 inches and weighs 1.2 pounds. It has one USB-A port with 2.4A maximum output and comes with a recharging cable. An integrated LED flashlight with SOS function further enhances the safety features of the device. $74.95, Amazon
---
Philips Hue Smart Lighting System
Philips Hue is a smart lighting system, meaning you use our app on your smartphone, tablet or wearable to wirelessly control your lighting and customize your ambiance for any moment at home. Control your lights from anywhere, and you can even mimic your presence while away to make it seem like you're home when you're not, giving you peace of mind over your property. Travelers will also appreciate returning to home with the geolocation feature in the Hue app. This means if you arrive home, our system will detect your phone/device and automatically turn the lights on for you, so you are never coming home to a dark house. LED Smart Bulb Starter Kit is $98,
Amazon
---
Bamboo Cotton Blend Sleep Mask
This Sleep Mask by
Bedtime Bliss
is soft and comfortable. It blocks out the light 100% and includes earplugs. Sleep mask does not squish down on face and will not smudge makeup. Available in five colors, $12.90,
Amazon
---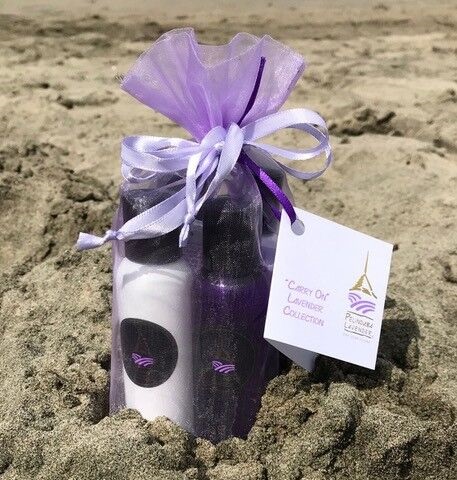 Lavender's Lavender Carry On Collection
Pelindaba Lavender's Lavender Carry On Collection, designed specifically for air travel, is a highly convenient collection of TSA approved sizes of handcrafted Lavender Hand & Body Lotion, Lavender Essential Oil Shampoo, Lavender Essential Oil Conditioner and Lavender Body Wash. Pelindaba Lavender handcrafts all of its lavender-based product on its San Juan Island, WA farm where it grows over 25,000 organic lavender plants and distills its own pure lavender essential oils. The Lavender Carry On Collections is a must for the minimalist packer. 2.5 fl oz (75ml) each $30,
pelindabalavender.com
---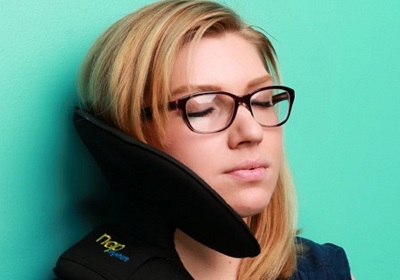 NapAnywhere®
The NapAnywhere® is made for travelers. This unique neck travel pillow provides portable head-support which has been developed specifically for frequent travelers. This comfortable pillow is perfect to use while traveling on planes, subways, trains, buses and cars (as a passenger.) $30, napanywhere.net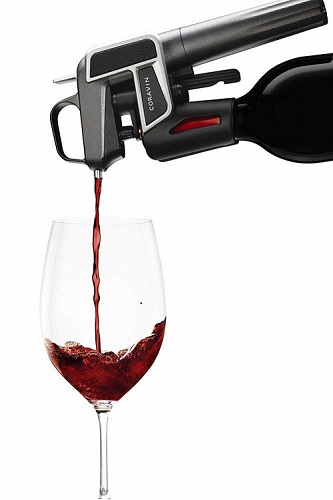 Coravin Wine Preservation System
Business travelers are often home for less than 48 hours at time between trips. The Coravin Wine Preservation System gives you the freedom to pour and enjoy a glass of wine from any bottle, at any time, without pulling the cork. Starting at $196,
Amazon
---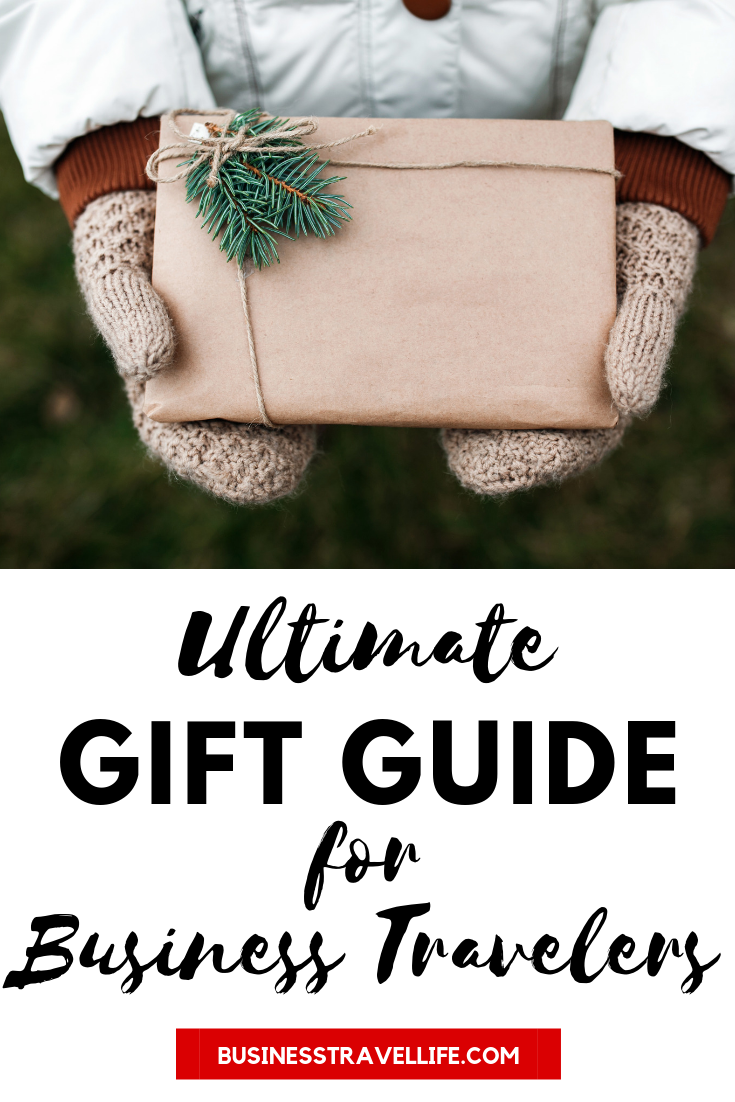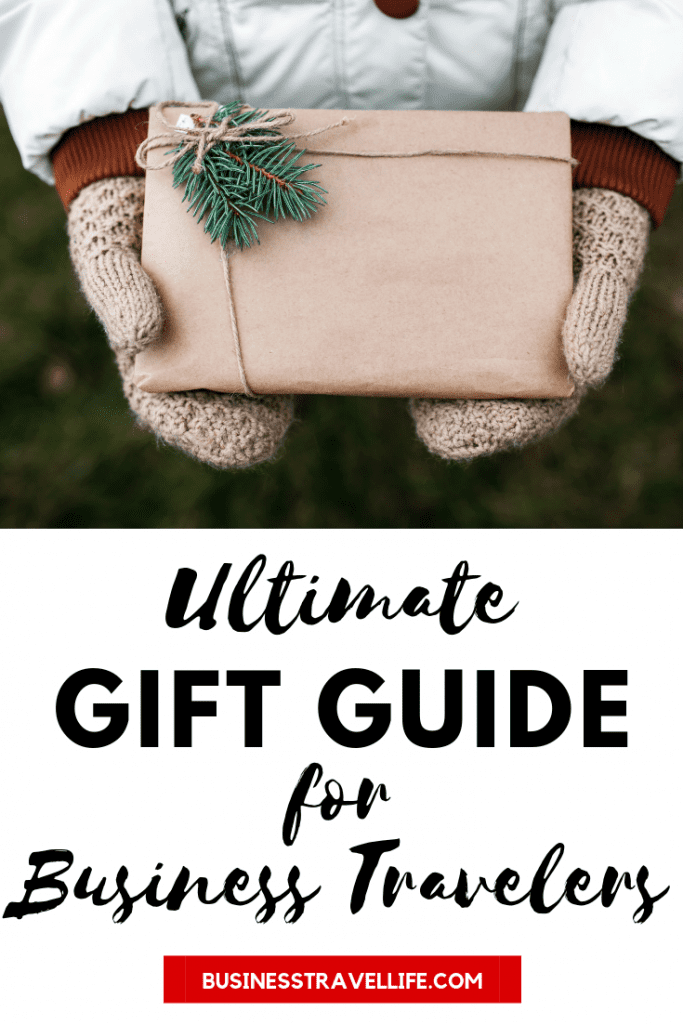 Business Travel Life
Business Travel Life is an online resource supporting the road warrior lifestyle. We give business travelers the tools they need to maintain their wellness and productivity when traveling. The topics we cover include business travel tips, travel workouts, healthy travel hacks, travel products, general travel tips, and industry trends. Our goal is to make business travel a healthier experience – and to make healthy travel practices more accessible to all road warriors.