Healthy Travel Gifts
Every year we are amazed by the cool healthy travel gifts we come across and this year is no different! Give your friends and family the gift of healthier travel with one of these unique gift ideas!
DrinKup Smart Water Bottle
Perfect for healthy travelers on the go, the
DrinKup
smart water bottle monitors and analyzes hydration habits based on the user's height, weight, and physical activity. Even better, the lid and mobile app send continuous reminders to 'drink up' so travelers can stay hydrated wherever they are. The bottle keeps water cool for 24 hours and also notifies the user when water has gone stale. Price: $69 (free shipping),
drinkupbottle.com
---
YogiOnTheGo Travel Yoga Mat
This full size folding yoga mat is ultralight and compact. The portable design folds easily into a suitcase, carry on bag or backpack. Measures 24″ x 71″, is just 1mm thin and weighs less than 2 lbs. This thin yoga mat is great for travel yoga and will fit into any yoga mat bag. YogiOnTheGo offers the perfect blend of packability and sweat-wicking performance so you can stay centered, wherever you are. Don't let your busy lifestyle get in the way of your zen time.Available in four colors, $42.79,
Amazon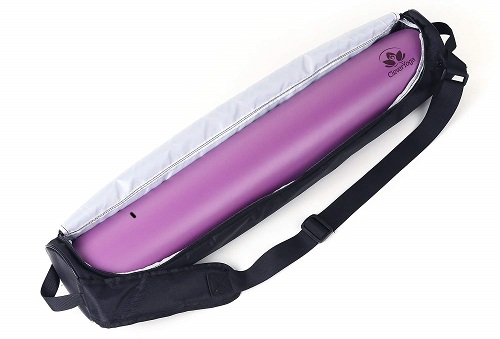 If you prefer a thicker, yet travel friendly yoga mat, check out the Liquid Balance Travel Yoga Mat. The full size travel mat is 70.5″x26″ only 2.2 pounds and 1mm thick. It can be easily carried in the bag provided so you can take your yoga practice on the road, it can also be folded. Great for hotel rooms or even if you just travel to the office every day. $72.49,
Amazon
---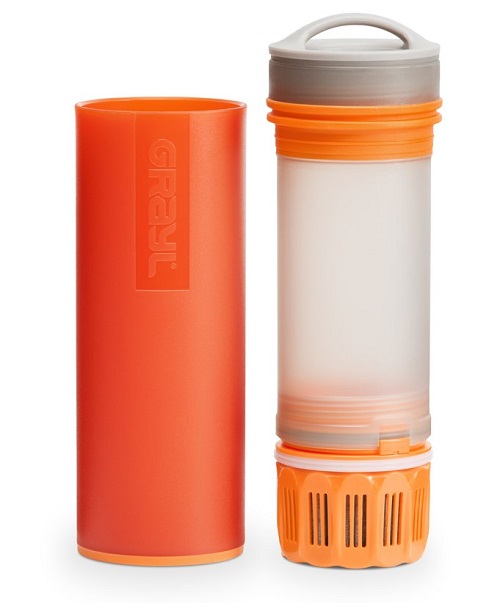 GRAYL Water Purifier Bottle
Keeping yourself healthy and hydrated is a priority for any business traveler, and
GRAYL
has got you covered. Whether traveling internationally or just to the other side of the state, it's nice to know you'll have safe, clean drinking water on any business trip. Whether it's from a murky river in the backwoods or a hotel sink in Mexico, GRAYL purifiers turn any freshwater source into clean and safe drinking water. GRAYL's electroadsorption technology provides protection against pathogens (bacteria, protozoa and even viruses), particulates, chemicals and heavy metals with a single press. Being convenient, sustainable and affordable, GRAYL is just the thing to gift a frequent traveler. $59.95,
thegrayl.com
Nature's Path Nut Butter Coconut and Cashew Bars
This snack is a great balance between savory and sweet while on your next trip! The plant-based proteins, creamy nut butter and decadent layer of chocolate will keep you satisfied wherever you are on the go. With four grams of protein and delicious taste, who could turn these down! They also have many more healthy products to snack on while on your next trip. $5.99, Nature's Path
Bose SoundSport Free Truly Wireless Sport Headphones
The Bose SoundSport Free Truly Wireless Sport Headphones are truly wireless sport headphones for total freedom of movement, packed full of technology that makes music sound clear and powerful. The earbuds are sweat and weather resistant and come with 3 different pairs of StayHear+ Sport tips (in sizes S/M/L) that provide a comfortable and secure fit. Up to 5 hours of play time with each charge and an additional 10 hours with the included charging case. Track lost earbuds with the Bose Connect App's "Find My Buds" feature. $199, Amazon (currently on sale for $169)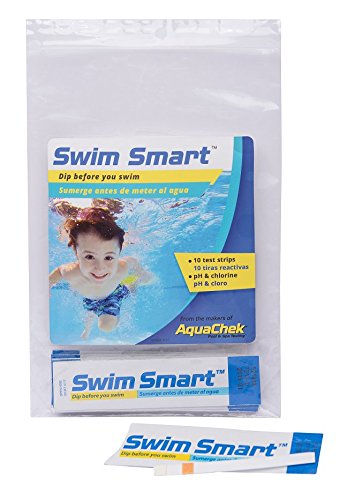 Swim Smart
Swim Smart is a great gift for every traveler that enjoys a swim in the pool and/or spa at their destination (and for parents that want to avoid their kids getting sick from the hotel pool or spa, or waterpark or any other public swimming facility). According to the CDC, 1 in 3 disease outbreaks related to treated recreational water can be traced back to hotel pools, hot tubs, and spas. A properly maintained and balanced pool, especially spas, helps prevent recreational water illness and helps stop the spread of germs in the water. Ideal pH and disinfectant (e.g. Chlorine) levels, exactly what Swim Smart tests for, can indicate how safe the water is to swim in. By dipping a single test strip, you get easy to read results in 15 seconds. $9.99 for 10 strips,
Amazon
---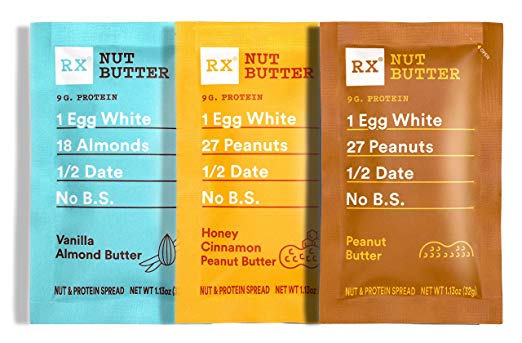 RX Nut Butter Squeeze Pack
Nut butters
are a favorite snack for most healthy travelers. RXBAR recently launched a new line of RX Nut Butters which are made with the same core ingredients, 9 grams of protein and come in single-serve packets which are great for on-the-go. This is a perfect go-to snack when
travel
ing – no mess, easy to pack in your carry on or purse and packed with protein for sustenance. $22.99 for variety pack of 10 on
Amazon
, $18.99 for 10 pack of Almond Butter on
Amazon
, $14.90 for 10 pack of Peanut Butter on
Amazon
.
Motiv Ring Fitness, Sleep and Heart Rate Tracker
The
Motiv Ring
is the perfect fitness tracker for travelers. It offers 24 hour tracking of steps & distance, heart rate, activity, calories burned, and sleep monitoring. The ring charges in 90 minutes and one charge lasts three days. The ring is also water and durable, made from ultralight Titanium. $199,
Amazon
Funnel Your Energy
Funnel Your Energy
is a tool that conveniently lets you pour protein powders, pre-workout, baby formula and vitamin-C packets into recyclable (or one time use) water bottles. These travel size funnels make it easy to stay healthy on the go. Small enough to keep in your phone case, wallet, carry-on bag, purse and more, Funnel Your Energy eliminates the hassle out of lugging around bulky shaker bottles. $6.97 for a pack of 7,
funnelyourenergy.com
---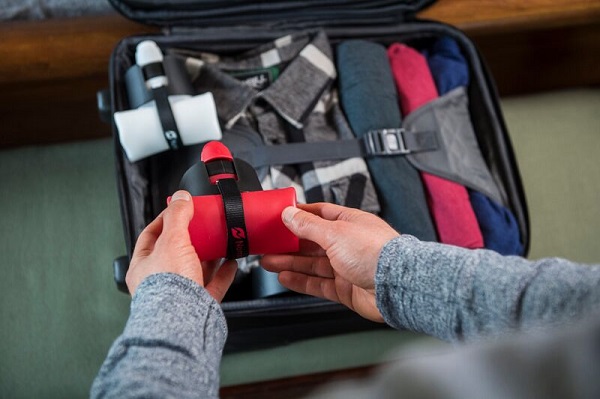 Nomadic Collapsible Water Bottle
Durable, functional, space-saving items are vital to travelers. The Nomader Collapsible Water Bottle checks all these boxes and more, and comes in a variety of stylish colors, making it a perfect holiday gift for healthy travelers. From its extreme portability to its leak-proof cap, the Nomader bottle is ideal for all types of travel. As an added bonus that simply cannot be overlooked, this water bottle comes with a lifetime warranty and a 100% satisfaction guarantee. $23.95, Amazon
---
5 Band Resistance Training Exercise System
Take WearBands along on the your next trip and add them to workouts you already love with more results; turn up the intensity, target your core, glutes, and legs, and burn 20% more calories for faster weight loss. With five levels of resistance, anyone from the fitness novice to the professional athlete can use and benefit from the system, there is always another level of resistance to challenge you as you get stronger. WearBands amplify the workouts you love, no new programming required (but we have that too). Add it any exercise, strength, speed and agility drills, yoga, barre, and more, for faster results. Starting at $76.99 on Amazon
---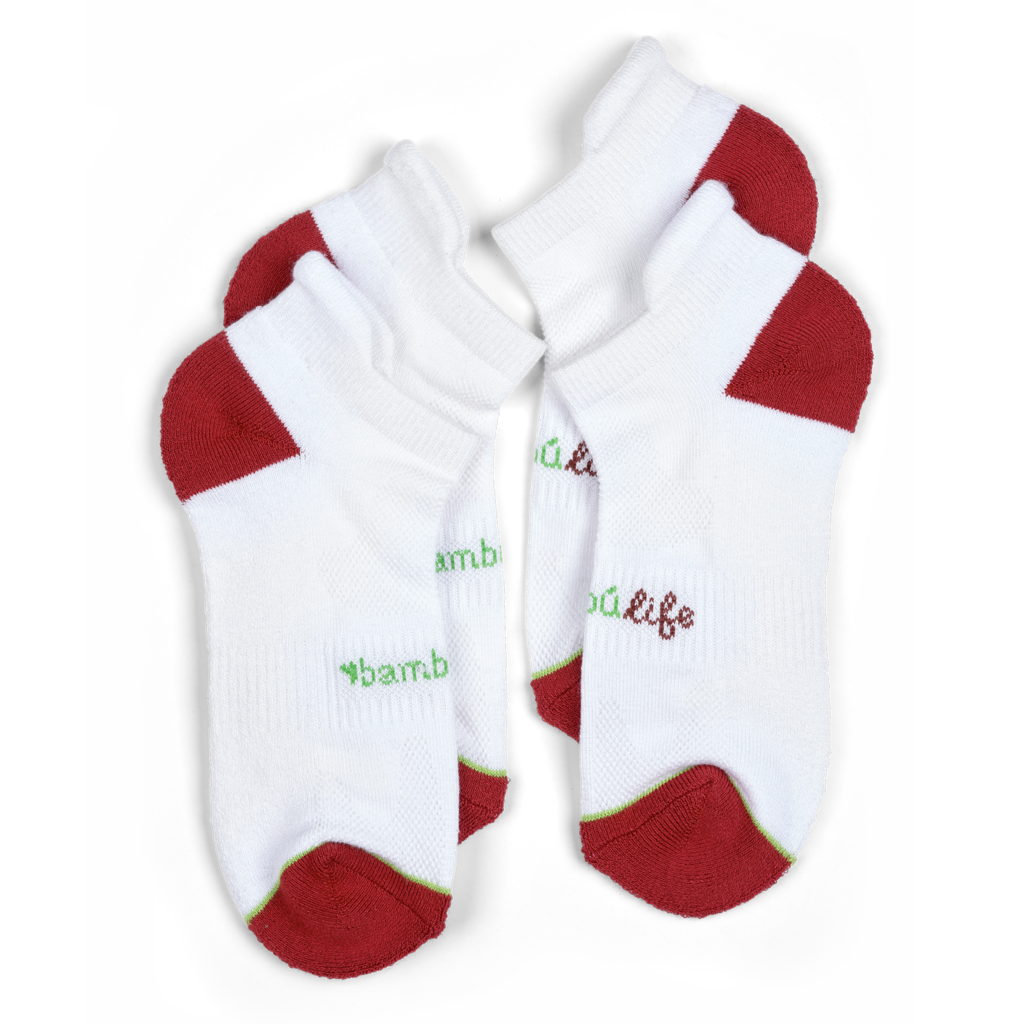 BambuLife Socks
BambuLife socks are the softest and best fitting socks you'll ever wear. Why? Because nature's softest style socks are made from bamboo, which just so happens to be one of the most sustainable resources on the planet. Unlike cotton, bamboo needs no fertilizers to boost its growth or pesticides since bamboo is naturally pest-resistant. Once harvested, bamboo can replenish itself within a single year. Bamboo cleans the air, reclaims land, can be harvested sustainably, requires less energy/water to grow, and is 100% biodegradable. Best of all, BambuLife socks are odor-resistant and wick moisture away. And with our Cloud Sole Cushioning® technology, you'll have extra comfort from heel to toe. (2-pair pack) for $11.95;
www.bambulife.com
and
Amazon.com
. Special holiday promotion now through the end of the year: Buy One, Get One 50% off (Promo code: BOGO50).
---
Kettle Gryp – Kettlebell Adjustable Portable Weight Grip
Hotel gyms rarely have kettelbells,but with the Kettle Gryp all you need is a dumbbell! The KettleGryp is the perfect workout accessory for your travelers. At less than 1 pound, the KettleGryp is easy to pack and takes up minimal luggage space. The grip can hold most standard dumbbells up to 55# to instantly turn into a kettlebell. $34.95, Amazon
InfinityBall 4-Speed Vibrating Massage Ball
If you use foam rollers or lacrosse balls to recover, you are going to love the InfinityBall. Its two vibrating spheres dig in deep and allow you to work on your neck, back, legs, and more. The InfinityBall has 4 speeds (Low, Medium, High, and Pulse). Whether you just crushed a Crossfit WOD, are sore from a gym workout, or ran a marathon, we've got the right level for you to optimally release tension and rejuvenate your muscles. Easily fits into your suitcase for a massage on the go. $79.95, Amazon
---
Dumbbell Exercise Cards
This Dumbbell Exercise Card deck contains 50 of the most effective dumbbell exercises and includes seven different workout cards. Exercise your entire body; shoulders, legs, arms, chest, glutes, biceps, triceps, deltoids, hamstrings, abs, core, etc! Perfect travel workouts or creating your own fitness program routine. $19.97, Amazon
---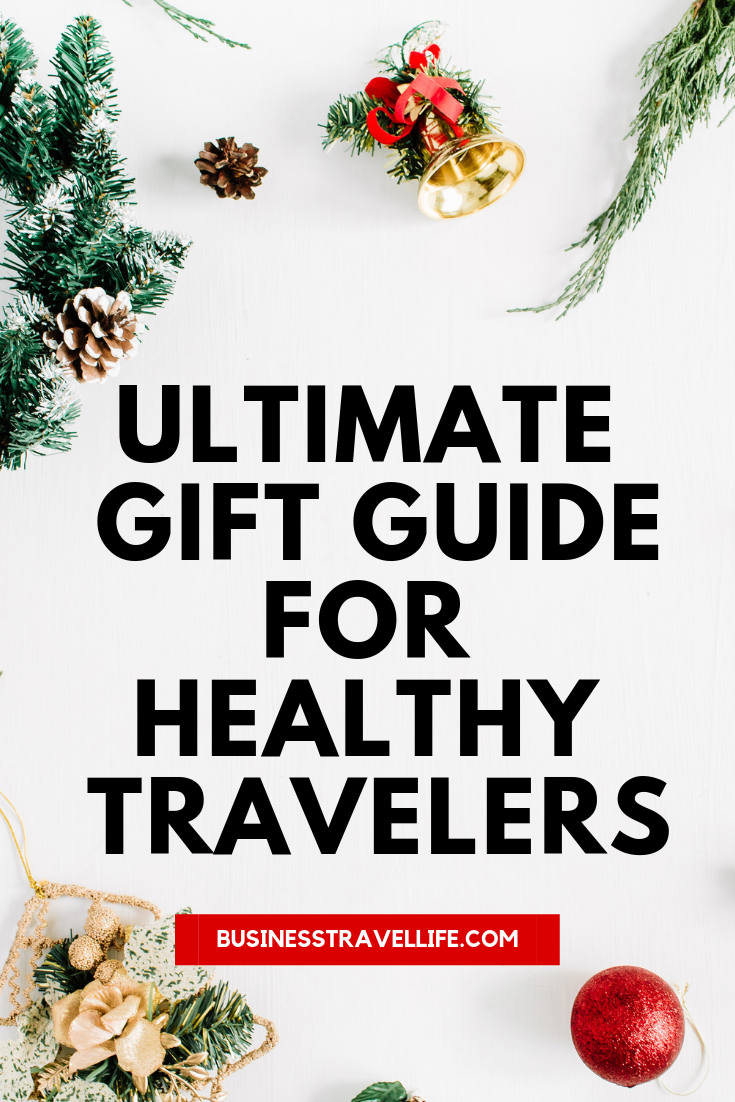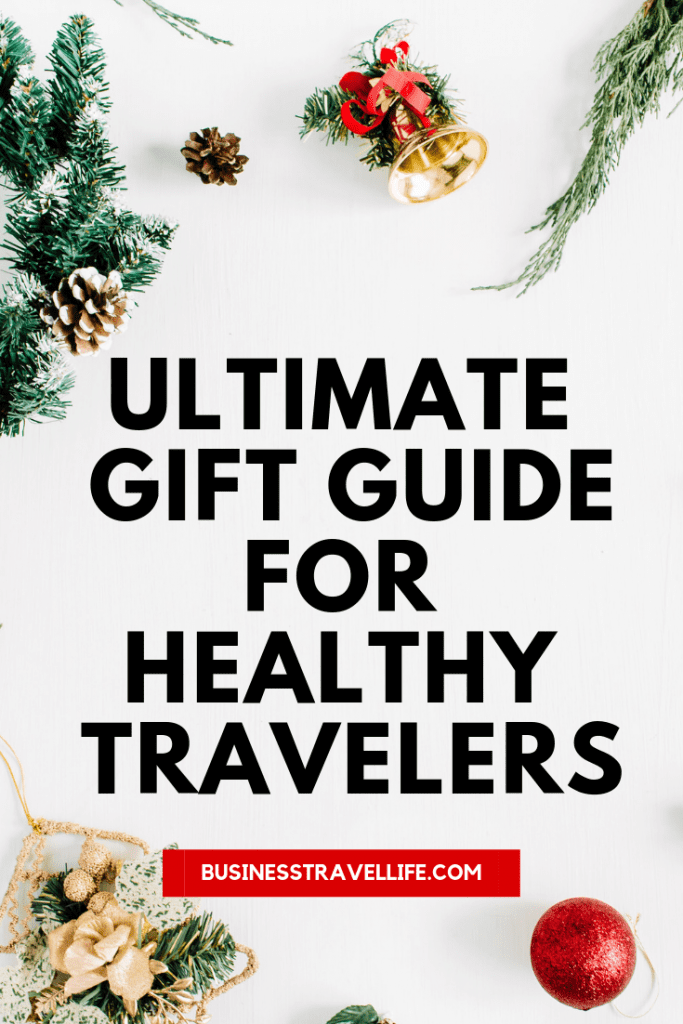 Business Travel Life
Business Travel Life is an online resource supporting the road warrior lifestyle. We give business travelers the tools they need to maintain their wellness and productivity when traveling. The topics we cover include business travel tips, travel workouts, healthy travel hacks, travel products, general travel tips, and industry trends. Our goal is to make business travel a healthier experience – and to make healthy travel practices more accessible to all road warriors.